Hardest Songs to Play on Bass Guitar
Rpemk
The Top Ten
1
YYZ - Rush

It was between this song and Tommy the Cat for me. YYZ is just so fast and spread out with the random bass solos. Tommy the cat is extremely fast while slapping/popping. It's a tie.
Good and hard to play. But it is nowhere near as hard as any victor wooten piece, he invented the double slap and is the only bass player to master the technique
Seriously? You're putting Metallica and LZ higher than Rush? No way, man. It's insulting for Ged.
Really? people legit put YYZ under the top three, this is an insult to Ged
2
Tommy the Cat - Primus

I agree YYZ is very hard, but this song is just impossible. YYZ is fast, but Tommy is extremely fast, slap, and just insane. #1 for sure
Man, this is probably one of the hardest. In some parts it sounds very loud. - zxm
Very fast slapping stuff. - Userguy44
Should be on top 10. - zxm
3
My Generation - The Who

4
The Trooper - Iron Maiden

5
Pow - Graham Central Station

Won't say it's the hardest, but its quite hard. - zxm
6
(Anesthesia) Pulling Teeth - Metallica

7
Steppin' Out - Joe Jackson

8 Hammer Smashed Face - Cannibal Corpse
9
Nikrishto - Aurthohin

Its fast. But Guti (The Finale) was technically better/hard. Especially the last tapping part. - zxm
"Aurthohin - Nikrishto ( RockNation III )" Its on YouTube. Never believed it would be that much of difficult. Always though it was a slap bass played at the intro, never though a tapping bass sounds like this. - zxm
It should be on the top ten.
10
Aeroplane - Red Hot Chili Peppers

Flea is a genius - Userguy44
The Contenders
11
I'm The One - Van Halen

Michael Anthony can actually play! - Userguy44
12
The Dance of Eternity - Dream Theater

First you need a six string bass. Next you give up after 5000 tries. Voila!
Come on of course Dream Theater is always the hardest
Duh.
13
Not Fragile - Bachman–Turner Overdrive

14
Guti (The Finale) - Aurthohin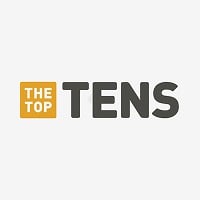 Different bassists tried to cover it. No luck. No one could play like him. Just couldn't get the speed like him. - zxm
15
Around the World - Daft Punk

16 Peace Sells - Megadeth
17
Heartbreaker - Led Zeppelin

18
Fireball - Deep Purple

Roger Glover can definitely play a bass guitar. - Userguy44
19
God Fixation - Petra

Christian Music is The Best... God Bless all People..!
20
Hysteria - Muse

21
And Justice for All - Metallica

22
The Number of the Beast - Iron Maiden

23
Voodoo Child - Jimi Hendrix

24
Boris The Spider - The Who

My Generation is harder - Userguy44
25
Roundabout - Yes

26
La Villa Strangiato - Rush

27
Fatal Illusion - Megadeth

Man, that bass riff is insane. Check this out.
28
Disseminated Intravascular Coagulation - Viraemia

The song starts with tapping bass solo using both hands and gets worse from there. Sweeps and tapping like 80% of the song. Unlike brain drill songs this is a bit more constructed but still has the same amount of ridiculous virtuosity. I can't imagine how Hysteria is harder than this and let's not talk about songs like Another one bites the dust. Origin, Viraemia, Brain Drill, Necrophagist, Beyond Creation and other thechnical metal bands make those kinds of ridiculous songs which take months and months to learn if you are not used to it.
It's not a super popular song, that's the only excuse its not at number one. Everybody who sees the bass on this song (->Youtube) and excludes sympathy will agree. Every song which is higher than this one (except maybe Billy Sheehan solos) is just because the voter likes the band/song and wasnt voting for the hardest bass song.
I gave it a listen, and it sounds damn hard.
29
Fight Fire with Fire - Metallica

It's fast. I don't know how Cliff did this - Userguy44
30
Death of a Party - Blur

31
Starless - King Crimson

There's a lot to the bass part that makes it hard to play. It's mostly in the first section where the bass is doing the most.
This is not hard
32
Closer to the Edge - 30 Seconds to Mars

33
Two-Pound Torch - Cryptopsy

34
Anticosmic Overload - Obscura

35
Day of the Baphomets - The Mars Volta

mad - YeeMan
36
Are You Gonna Be My Girl - Jet

37
Stayin Alive - Bee Gees

38
Kill the King - Megadeth

39
Hot Funk Sunday - Five Alarm Funk

I don't play bass guitar yet, but this song sounds hard to me.
40
Akroasis - Obscura

41
War Pigs - Black Sabbath

Geezer goes pretty insane on this one - 678
42
American Life - Primus

Harder than tommy the cat. That's all I gotta say.
43
Jeremy - Pearl Jam

44
Dance, Dance - Fall Out Boy

Obviously one of the hardest songs ever... Fall Out Boy is goals.
45
Dean Town - Vulfpeck

46
Classical Thump - Victor Wooten

His stuff are hard to do
47
Epic - Faith No More

The part right before and during the solo. - Userguy44
48
Flight of the Bumblebee - Nikolai Rimsky-Korsakov

49
You Can Call Me Al - Paul Simon

50
Another One Bites the Dust - Queen

BAdd New Item
Related Lists

Hardest Songs to Play on Bass by Rush

Hardest Metallica Songs to Play on Bass

Top Ten Hardest Avenged Sevenfold Songs to Play On the Guitar

Hardest Songs to Play on Guitar

Top Ten Hardest Black Veil Brides Songs to Play On Guitar
List Stats
100 votes
50 listings
2 years, 164 days old

Top Remixes (4)

1. YYZ - Rush
2. Aeroplane - Red Hot Chili Peppers
3. Roundabout - Yes

Undistinguished

1. YYZ - Rush
2. Steppin' Out - Joe Jackson
3. My Generation - The Who

Rpemk

1. YYZ - Rush
2. Pow - Graham Central Station
3. Tommy the Cat - Primus

gadd3r
View All 4
Error Reporting
See a factual error in these listings? Report it
here
.