Hardest Video Game Bosses
LucasMota
The Contenders: Page 5
81 Smithy - Super Mario RPG
82
Lord Woo Fak Fak - Banjo-Tooie
Your worst enemy here? Attack? Nope. Annoying spamming? Try again. Amount of Health? Not really. Give up? It's THE CAMERA. The camera in this boss fight does NOT STAY STILL. Touching the boss doesn't hurt you, but you spin around in circles which REALLY sends the camera into a tailspin! The boss also moves like crazy, making it hard to pop his boils with the grenade eggs! Very, very, VERY difficult fight and Mr. Patch will seem like a cakewalk after this!
What the hell kind of name is Lord Woo Fak Fak for a giant anglerfish? Couldn't they have gave him a more realistic or subtle name like Davy Jones or Lophee (a play on the anglerfish's scientific name Lophiiformes)?
83
Oryx the Mad God 2 - Realm of the Mad God
All it takes is one screw up to leave you dead without any mercy
All I have to say is that shotgun doe.
If solo this boss all I gotta say is you better be a pro at stunning otherwise your f*****. Personally I prefer the wizard because I like the damage at a range
V 1 Comment
84 General Tor - Iji
85
Alec Trevelyan - GoldenEye 007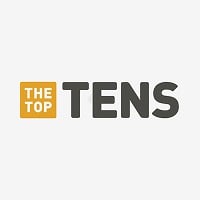 Alec Trevelyan was a former 00 Agent of Don Cossack descent and head of the Janus Crime Syndicate. He serves as the primary villain of the 1995 film GoldenEye and was portrayed by British actor Sean Bean. Formerly 006, he faked his death at the Arkangelsk Chemical Warfare Facility, commandeered by General ...read more.
Alec trevelyan is already on the list or did you not put Alec as his first name
86 Gehrman the First Hunter - Bloodborne
87 Junko - Touhou: Legacy of Lunatic Kingdom
88
The Yellow Devil - Mega Man
Okay, seriously, compared to the Wily Capsule from Mega Man 7, Yellow Devil is a joke. Honestly. - xandermartin98
ANNOYNG AS HELL! (but awesome music) - LucasMota
There's a difference between difficulty and annoyance. - MKBeast
It's easy to beat him, he uses the same pattern every time - kempokid
V 2 Comments
89 Wattson - Pokemon Ruby/Sapphire/Emerald
90
Boolossus - Luigi's Mansion
It starts off easy but as I got to the final boos they become almost impossible to capture. - egnomac
V 1 Comment
91
Bass - Megaman Battle Network
Really challenging... especially in the higher up series and also in Omega form...
V 3 Comments
92
Mickey Desmond - Mafia II
You let him get far enough away in his limo, you lose sight of him and you can't defeat this boss at all. Not that it does much in the game. All that happens is you lose a chance to get a free Thompson 1928 and $500.
The hardest part of defeating this boss is actually chasing him down and stopping his getaway limo. Once you manage to do that, it's plain sailing.
93 Lou - Guitar Hero 3
94
Bowser - Paper Mario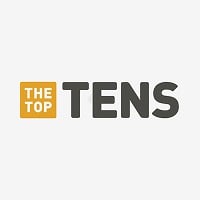 Bowser is the main antagonist of the Mario Bros. Franchise. From kidnapping Princess Peach to simply destroying a fun game between Mario and Friends in the Mario Party spinoff series, this king of the Koopas has set up a certain hatred towards himself amongst the large cast of Mario Characters. He first ...read more.
If anyone has gotten that far in Paper Mario, they would know exactly where I'm coming from here... - babbott15
95 Egg Emperor - Sonic Heroes
96
Shadow Devil - MegaMan X5
Got like 3 game overs and lost uncountable times to this atrocity!
97
Omega Rugal - The King of Fighters
Omega rugal from kof 95(the original one) is a monster take one genocide cutter from him with your full health and see your life bar going down specially if the three hits connect, then you are almost dead already
Hardest boss ever, I didn't lost to tabu or shadow queen even once!
It took me 2 weeks to beat this guy! I don't know how many times I got pwned by him!
People really need to play this game
V 2 Comments
98 Koishi Komeiji - Touhou: Subterranean Animism
99 Ultimate Koopa - Super Mario 64
100 Braska's Final Aeon - Final Fantasy X
PSearch List
Recommended Lists
Related Lists
Hardest Video Game Levels
Best Video Game Bosses of All Time

Top 10 Most Infamous Video Game Bosses

Top 10 Most Iconic Video Game Bosses
List StatsUpdated 27 Jul 2017
1,000 votes
543 listings
6 years, 335 days old

Top Remixes (39)
1. Inbachi - DoDonPachi SaiDaiOuJou
2. Aki - Mushihimesama
3. Queen Larsa - Mushihimesama Futari
SamHalls2015
1. General Tor - Iji
2. The Guy - I Wanna Be the Guy
3. Shadow Devil - MegaMan X5
ale4leo
1. Ghaleon - Lunar: Silver Star Story
2. Laraxia - Invasion
3. Mike Tyson - Punch Out!
MasterH
View All 39
Posts
Error Reporting
See a factual error in these listings? Report it
here
.