Hardest Video Game Bosses
LucasMota
The Contenders: Page 6
101
Nameless King - Dark Souls III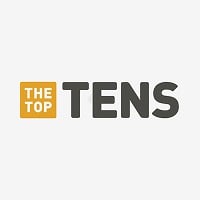 HOW IS THIS NUMBER 128 First He flies at you with a Dragon where his only Weakness is it's head that if you lock on to him You will not see a Damm thing. The camera is your worst enemy! Not only that if you stay under the dragon too long It will Go up in the air and Breathe fire to the ground. And It gets Worse on the 2nd Phase! He Buffs himself like Ornstein and Smough all his attacks might be delayed but it's extremely difficult to dodge them! And If you get hit once get up and Dodge fast and be lucky or he'll stunlock you to death. - Aguythatpeopleignores
102 Steelix - Pokemon Ranger: Shadow of Almia
103
Bowser X - Mario and Luigi Bowser's Inside Story
V 1 Comment
104
Aweneck - Ristar
You see he isn't hard he just annoying
105 Dark Beast Ganon - The Legend of Zelda Twilight Princess
106
King Kut Out - Donkey Kong 64
This is one of the stupidest ideas for a boss ever. All it is is just a giant cardboard cutout of King K. Rool that fires lasers at you. How dumb is that?
V 1 Comment
107
Phantom - Kingdom Hearts
This battle takes a ridiculous amount of MP to beat. For one, he can cast the judgement spell, which puts a counter over a charechter, counter reaches 0, that charechter dies for the rest of the battle. You also can only attack his colored ball under him, with these specific attacks; red=fire, blue=blizzard, yellow=thunder, and white= melee attack.
108
Undyne the Undying - Undertale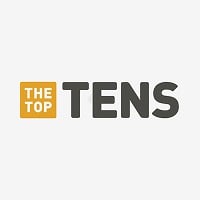 Undyne is a main character in Toby Fox's 2016 RPG, Undertale. She is the heroic fishlike captain of the Royal Guard, who takes it upon herself to protect the monsters of the Underground. Her name is derived from the word "Undine", and is a pun on the word "Undying". Her most loved monsters are her mentor, ...read more.
It took me about 10 times to kill her.
109 Ultimate Koopa - Super Mario 64
110
Sonic - I Wanna Be The Boshy
This boss is almost impossible to hit
Imposible boss battle
111
Mad Jack - Donkey Kong 64
It's frustrating because the camera
More frustrating for the HANDS MORE! - Super64Mario
This has got to be one of the worst boss fights of all time!
Wheing intensifies.
113
Kaiser Greedy - Ristar
Why the heck does this boss keep coming back in my mind.
V 1 Comment
114
Lavos - Chrono Trigger
He looks like mutated imperfect Cell from Dragon Ball series
He's something my uncle jay cannot or can defeat.
115
Penance - Final Fantasy X International
For god sakes this Superboss is known as the hardest superboss in Final Fantasy history, Penance has 12, 000, 000 HP and a attack that does 99, 999 Damage and takes all your MP away from all characters, Not to mention He has a pair of arms that have 500, 000 HP and different moves that can also wipe you out of existence. Make one wrong move and it's over.
116
Kaptain K. Rool - Donkey Kong Country 2
Once you throw enough kannonballs in his kannon he spams more of them but if you manage to get him more with the kannonballs he'll spam 2 kannonballs together oh and he can turn into a ghost he will turn into a ghost over and over and over again which makes it harder to see the time to throw the kannonballs to him
V 1 Comment
117
Arceus - Pokemon Diamond, Pearl and Platinum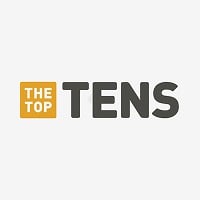 Arceus is a legendary Pokémon from the Pókemon series. He first appeared in the 18th Pokémon movie alongside other Legendary Pokémon.
How is he hard? One quick ball and some luck ends it all in seconds.
How is Arceus a boss? Arceus isn't a boss. Considering you have to cheat to face it, you might as well cheat in extra Master Balls, too.
118
Meta Knight - Kirby Super Star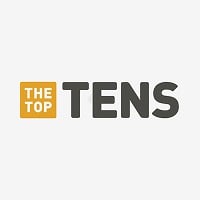 Meta Knight is a fictional character from the Kirby series of video games owned by Nintendo and HAL Laboratory.
119
Wart - Super Mario Bros. 2
He is Easy
120
Dark Gaia - Sonic Unleashed
This boss is hard only because I've got the version where you don't explore, which is the rubbish version.
If you have the Xbox 360 version, the very last section of Dark Gaia requires you to press the X button 60 times before the bar goes empty. That was so hard, I had to get my stepdad (who is not a very huge Sonic fan) to help me on that part!
It kind off feels like fighting bowser
It kind off feels like fighting bowser
V 3 Comments
PSearch List
Recommended Lists
Related Lists
Hardest Video Game Levels
Best Video Game Bosses of All Time

Top 10 Most Infamous Video Game Bosses

Top 10 Most Iconic Video Game Bosses
List Stats
1,000 votes
549 listings
7 years, 113 days old

Top Remixes (39)

1. Sans - UnderTale
2. Mike Tyson - Punch Out!
3. Tabuu - Super Smash Bros. Brawl
TemmieHoi
1. Inbachi - DoDonPachi SaiDaiOuJou
2. Aki - Mushihimesama
3. Queen Larsa - Mushihimesama Futari
SamHalls2015
1. General Tor - Iji
2. The Guy - I Wanna Be the Guy
3. Shadow Devil - MegaMan X5
ale4leo
View All 39
Posts
Error Reporting
See a factual error in these listings? Report it
here
.