Hardest Video Games
LucasMota
The Contenders: Page 2
21
Sinistar
Anyone remember this? No? Nothing? Okay...
22
Dragon Spirit

I had a friend who beat this game easily. I saw him do it several times. It was amazing. I couldn't last but few seconds.
23
A Monster Ate My Homework

24
Cuphead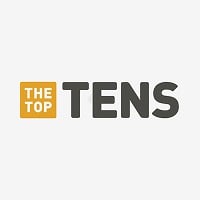 The first level took several tries, and after it was just madness. Don't even get me started on how hard the boss fights can be. Oh yeah, did I mention I'm still in the first world?
You're kidding right? There's no way that people think this is one of the hardest games of all time!
This game is absolutely madness. Hardest Game in 2017.
It has the hardest bosses
V 1 Comment
25
Super Meatboy

Not long played the trail on Xbox 360 arcade... Damn it's hard

The levels start out easy but as you progress they get harder and harder, I can't tell you how many times I've quit to the map and gone to the next level and my personal hardest level is level 13

I think this game should be higher on the list, it's that hard
Just got A+ on every level and 106% completion (maximum achievable) and I have to say this was the hardest game I've played, having played a lot of games in my life. This game should be a solid top ten.
This game is so hard! Not as hard as The Binding of Isaac (from the developer of this game) in my opinion, though.
For sure the hardest game from this list - wojciech
V 5 Comments
26 RuneScape
27
Demon's Souls

Way way way harder than dark souls. Should be #2.
28
Catherine

Come on. only scientists, cheaters, hackers, crazy people or very patient people beat this game
29
Castlevania: Symphony of the Night

Overall, this is actually one of the EASIEST games of all time. - xandermartin98
Pretty easy compared to lots of others castlevania games, with the only really difficult boss being galamoth
How did this even make the list? Alucard is an overpowered playable and some bosses go down in 6 seconds. Well, Belzebub, Galamoth and Dracula aren't that easy but I don't have problems with them either. I'd rather SotN is really easy, and there are several spots to have a good luck. (Forbidden Library - Crissaegrim)
30
Ninja Gaiden (2004)

I usually don't say this but F! @$# that game, this is perhaps one of the most brutally hard games you will ever play even playing on normal mode still feels like your playing on hard mode. - egnomac
Ninja Gaiden definitely made itself one of the signature high difficulty games. Not only is is game hard, but you have to be a literal ninja to beat very hard mode. - Mcgillacuddy
V 1 Comment
31
Donkey Kong Country Returns

New super Mario bros is the hardest game better than angry birds pop
Donkey Kong country returns is the hardest game in the world
Probably can't beat it without the Super Kong guide.
Dr. Mario Miracle Cure is harder
V 5 Comments
32
Gunstar Heroes

33
Castlevania

34
Zelda II: The Adventure of Link

Destroyed me for video games. It was the first video game I ever played. Put hours and hours (and hours) of time into it and gave up after about 50 attempts at Great Palace.

I've never played an adventure game since.
How the heck is this number 36, it should be number 1! Adventure of Link is the hardest game I've played... took me a long time to finish level 1, don't get me started on the Great Palace.
I played this once and I didn't even get to the 1st dungeon. I died trying to get an item.
It's not hard at all, why is it on here? It's just a game that requires a walkthrough
V 1 Comment
35
Robotron: 2084

36
Sky Kid

37 NetHack
38
Pikmin 2

Pikmin 2 is the hardest game in the world
39
Skylanders: Spyro's Adventure

Skylanders is a complete rip off the spyro franchise
Ok. The final boss is the HARDEST PART! But I still liked it. At least the final bosses in later installments were easier.
? This game is balogni why isn't a more legit game taking this spot like megaman or ddr
40
Super Meat Boy

With freakishly hard levels in the game, it's impossible to beat. And there's 250+ levels in that game which makes it a total nightmare!
So hard that it's on the list twice.
PSearch List
Recommended Lists
Related Lists

Top 10 Hardest Video Games of the 21st Century

Top 10 Video Games that are the Hardest Ones of Their Series
Hardest Touhou Project Video Games

Top Ten Video Games that are the Hardest to Complete 100%
List Stats
1,000 votes
269 listings
7 years, 147 days old

Top Remixes (15)

1. Bomberman: Act Zero
2. Gun
3. Frogger
RalphBob

1. Dragon Spirit
2. World's Hardest Game 2.0
3. RuneScape
GrumpGamerPS3

1. Super Meatboy
2. Call of Duty 4 : Modern Warfare
3. Rock Band
marktheshark
View All 15
Posts
Error Reporting
See a factual error in these listings? Report it
here
.