Top Ten Most Hated My Little Pony Characters
The Top Ten
1
Diamond Tiara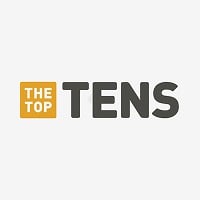 SHE'S A MANIPULATIVE, SPOILED, ARROGANT, MEAN, UGLY AND A BASTARD. She even RUINED MY FAVORITE COLOR PURPLE! And I HATE PINK SO MUCH!

Her cutie mark doesn't even make sense like A TIARA?!, REALLY?! SO WHAT DOES SHE EVEN DO?!?, BE A SPOILED BASTARD!? She thinks she can get what she wants just because she has MONEY!

If I see that ASS, I'm gonna say rude and hurtful comments, beat her ass up and even shoot her and sue her family and get all her money

I hope she dies one day because, if she does, nobody will come to her funeral and SHE IS GOING TO HELL!

She even thinks she is beautiful but she's not because she is A SPOILED BASTARD

HER PARENTS ( ESPECIALLY HER MOM) ARE SUPER UGLY AND THEY ARE TURNING OLD AND HORRIBLE. IT LOOKS LIKE THEY DON'T EVEN CARE ABOUT THEIR DAUGHTER ANYWAY, THEY JUST WANT FAME
I never saw the series, I never will, but I'll tell you one thing: I will sneak on her, slice her face off and glue a skull face in it's place, and show everyone my victory, and blow up her stupid, crummy world along with everyone in it and keep her in a dungeon!
She is a character whose color schemes doesn't suit her stereotype. Yes I am using color psychology.
CALM DOWN PEOPLE SHE IS JUST A PONY.
V 18 Comments
2
Silver Spoon
I wish that silver spoon she was born with was shoved down her mouth instead of being born with it... -_-
V 3 Comments
3
Gilda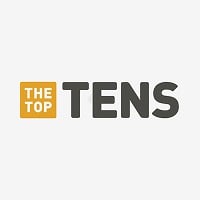 Gilda is like the worst character on my little pony and a total dork
Don't say creepypasta
She is not bad, maybe just anger issue. - fazwe
Wait, who's Gilda?
V 3 Comments
4
Snails
He's not bad but definitely not one of my favorites!
V 1 Comment
5
Lightning Dust
Way more selfish than RD, She only cares about herself and on a scene on one episode LD said that RD's friends about to fall, She called that awesome and then she said 'But they didin't'
6
Suri Polomare
I know Suri from a season 4 episode (Rarity takes Manehattan) Suri is just copying Rarity's designs and she accuse Rarity's Hotel Chic clothing line copying her design. Well Suri Polomare! You're the one who copies Rarity's designs!
V 1 Comment
7
Trixie Lulamoon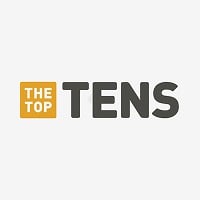 She turned nice in an episode of season 6!
She needs to die. By skinning. By a blind man. Using scissors. In boiling water. - Animetrex
If she was hated so much, she wouldn't have been brought back in season three. Also other commenter, no just no - bobbythebrony
8
Flash Sentry
An empty collection of stereotypes that only exists to fill the love interest role every high school movie apparently must have.
Flash Sentry Should Be Called Brad.
This character right yep well flash sentry was just put in to be a love interest for twilight and that wasn't good making some things bad but it got worse when Hasbro tried to "flesh out" this character it actually got worse when that happened
No flashe don't worry I still love you you were made for twilight and I live and breath for twilight so flash haters I warn you stay back cause I am pretty strong uurrr
V 6 Comments
9
Rarity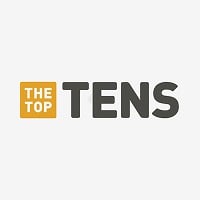 Rarity is a female Unicorn pony from the 2010 Animated Television Series My Little Pony:Friendship is Magic. She is the element of Generosity and her main passion is fashion.
Rarity is one of my favorite characters, I am amazed she's above Gilda and Flash Sentry.
My favourite my little pony is Rarity because she's is cute and friendly
Rarity is my least fave out of the main 6 but I don't dislike her!
I hate Rarity. Be ashamed of me all you want. Cinderpelt will always be better. If she were real I'd torture her and kill her. - CinderpeltandCinderheart
V 6 Comments
10
Fluttershy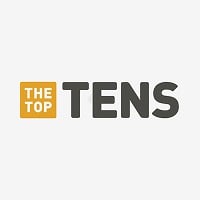 Fluttershy is a female pegasus pony from the 2010 animated TV show My Little Pony: Friendship is Magic. She is a kind pegasus and is very timid and shy. She takes care of the animals.
Fluttershy is my favorite! I'm surprised Prince Blueblood isn't in the top ten
Fluttershy is definitely not my favorite of the mane six, but I'm not saying she's the worst. I mean she is incredibly annoying.
She's my favorite character 'cause she acts like me like kind, shy, etc...
Hate her...
V 15 Comments
The Contenders
11
Discord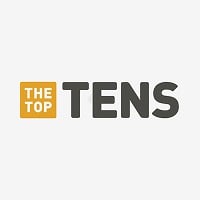 Discord can be annoying sometimes and sometimes dumb. There is a song called Glass of Water (seriously discord, you make a long song just for a glass of water. Funny, though... But mindless)
I think discord has to be the most relatable out of every character. He's 100% imperfect and makes mistakes all the time, just like us.
I have not seen this, not that I care, he looks horrible, nearly as much as Wo Fat when half his face was burned, from Hawaii 5-0
DUDES! BEST DRAGONQUEEQUES EVER!
V 5 Comments
12
Rainbow Dash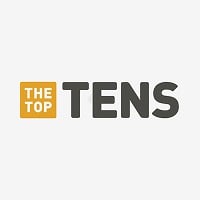 Rainbow Dash is a female Pegasus pony from the popular 2010 kid's show My Little Pony: Friendship is Magic. She represents the element of loyalty is one of most well known characters of the show. She may be a little mean sometimes but she still does what is best for her friends .
Rainbow Dash is the most awesome and cool pony ever. If only her so called friends were like her.
Why is she on position 4# of this list? It's because she is totally arrogant, she is selfish, on season 1, She likes to mess up Twilight (On the first day Twilight, On the song Winter Wrap Up, and on the marathon). By the way, I live Twilight and hate Rainbow Dash
She is so annoying and self centered. She is the most rude pony ever
ARROGANT

And, especially the fact that she trips Fluttershy in 'Awesome as I wanna Be'! That was so mean!

Plus, she brags a lot. A to the Lot. A LOT. And she has this bully trauma which is scary. While she is not the worst, I must say that she is an overrated characters. And, also, for RB fans, I don't have any problem with her flaws but they are a little too much for someone who has Loyalty. Am I right?

I guess I am.
V 7 Comments
13
Angel
Most annoying pet! He is just torturing Fluttershy like an abusive husband. In one episode, Angel rejects Fluttershy's salad and forces her to make a diffrent type of Salad. And when Fluttershy gives Angel the salad (The only part missing is the cherry on the top) Angel throws it away! Poor Fluttershy always get torture by her own pet rabbit. Gummy is better
Horrible Pet! I don't know why people are so stupid about he's appearance. Good thing his a boy and if not, oooh he's going to be one of the top 10 and I mean it but still! He should be the one who is in top 10 not FLUTTERSHYY!
Why Angel I like him! he's my favorite pet! #whyhateasweetlittlebunny
V 1 Comment
14
Twilight Sparkle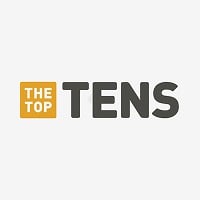 Twilight Sparkle is the primary main character of My Little Pony Friendship is Magic. She is a female unicorn pony who transforms into an Alicorn and becomes a princess in Magical Mystery Cure.
Well the only thing I hated once about twilight is when rarity and applejack stayed at her place and when the tree fell inside all she did was look in a book about trees instead she could've used her horn leaving applejack and rarity to get the tree out but I still like twilight but just that one episode where all she did was look inside a book.
She is absolutely the most self-centered, meanest, wimpiest, stupidest, most boring, and down-right unfunny character in the whole stupid show. I especially hate her when she's crazy. It's not funny it's scary!
I hate both twilights
Twilight is THE WORST PONY EVER CREATED. she thinks the whole word revolves around her!
V 13 Comments
15 Snips
16
Prince Blueblood
He is a selfish and stuck up jerk
Indeed. He acts like he likes Rairity but you can tell he doesn't care about her at all
V 1 Comment
17
Pinkie Pie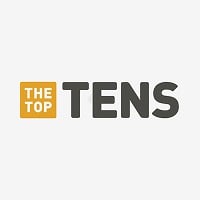 You People Just Read Cupcakes! Pinkie Is My Favorite Character! She's Funny, Cute, Amazing, Caring, pretty, And Playful! Pinkie Pie Is Best Pony!
You People Just Read Cupcakes! Pinkie Is My Second Favorite Character! She's Funny, Cute, Amazing, Caring, And Playful! Pinkie Pie Is Second Best Pony!
Pinkie Pie is worse then Diamond Tiara because Pinkie Pie is annoying and all over the place being extremely crazy.
She is not responsible
V 12 Comments
18
Spike
I hate spike, he is kind of annoying AND IS ALWAYS HUGGING the other ponies the lucky bastard
Everything alright about him
SPIKE IS SO ANNOYING! HE IS ALWAYS IN THE WAY! !
19
Sweetie Belle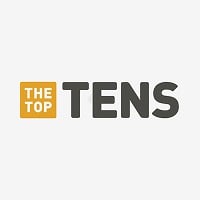 In one episode Sweetie Belle got pregnant and Button Mash was the father!
She did not get prego!
YAYY! I am so glad Sweetie Belle is on this list! She is my most HATED pony E.V.E.R. I Love Apple Bloom! SO MUCH! She's my favorite pony. I hope She doesn't apear on this list.
20
Princess Celestia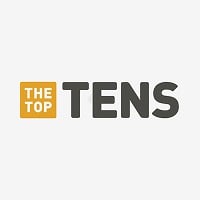 I hate the tyrant!
PSearch List
Recommended Lists
Related Lists

Best My Little Pony: Friendship Is Magic Characters

Prettiest My Little Pony: Friendship Is Magic Characters

Funniest My Little Pony: Friendship Is Magic Characters

Most Underrated My Little Pony: Friendship is Magic Characters

Top Ten Meanest Characters from My Little Pony: Friendship Is Magic
List StatsUpdated 24 Jun 2017
200 votes
42 listings
2 years, 300 days old

Top Remixes
1. Diamond Tiara
2. Silver Spoon
3. Gilda

mlpawesomeapplejack
Posts
Error Reporting
See a factual error in these listings? Report it
here
.