Top Ten Most Hated NASCAR Drivers In 2014
kylebuschfan18
The Top Ten
1
Brad Keselowski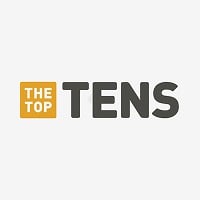 Overall a good driver, but a complete jackass he's far better at taking out the competition than Dale Earnhardt or Jimmy Spencer ever was, brad will even wreck you back after the race is over. It annoys me that they compare him to late great Alan Kulwicki. I wonder if Brad drives on the streets like he drives on the track. Brad is off the charts for entertainment value though. It's kinda fun watching him cause trouble. A car insurance company or a auto body shop would be a good sponsor for him.
True jerk. Acts like a no-it-all and he only knows how to intentional wreck somebody. I think he will get his up and comings in 2015
Wow! What a loser... He won a championship when everyone else had a bad year. Even a blind squirrel can find a nut once in awhile!
Stupid horse face in 2012 he wasn't doing great until the chase and in the media which everyone knows about. 2014 was fighting everybody on the track. Jeff Gordon in Texas, Dennys Hamlin Charlotte, Matt Kenseth Charlotte and Richmond. He is just stupid that's all I'm saying
V 16 Comments
2
Joey Logano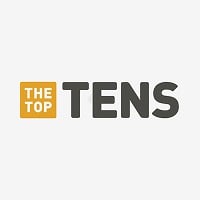 Ever since he stood up to a couple drivers, doing the right thing, he was praised for it. Ever since then, he's been driving like a prick, making everyone mad at him so he can "stand up" to some more people. He's got talent, no doubt. But I'm sick of his attitude and I'm sick of how he races others.
Dirty, dirty, dirty! Can't win a race without wrecking someone. Needs his daddy to fight his fights for him. Entitled little prick.
Joey is one of my favorite drivers why hate him he seems like a nice and happy person he hasn't beat anyone up lately
Ryan Newman said it perfect "you got no talent cause you can't drive! " guess Logano didn't take his advice
V 10 Comments
3
Kurt Busch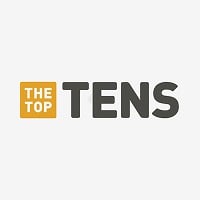 Kurt Thomas Busch is an American professional stock car racing driver. He currently competes full-time in the NASCAR Sprint Cup Series.
I've pretty much given up hope that he'll start managing his anger better. Sometimes seems to be a decent person, other times he is a complete lunatic.
Spoiled rotten brat. Simply not a decent nice thing about him
Dude has issues! needs lots of hours on the couch
No need to say anything
4
Danica Patrick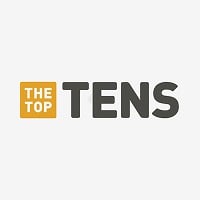 Danica Sue Patrick is an American professional racing driver. She is the most successful woman in the history of American open-wheel racing—her victory in the 2008 Indy Japan 300 is the only female win in an IndyCar Series race.
She used her body to build her career and she is not even a talented driver. Disgusting and unbelievably overrated.
She needs to stick with posing in her bikini or just work the pits. I'm a woman, but I think the driving should be left to the men.
Danica Patrick is my favorite NASCAR driver ever
She will win the crashing contest
V 3 Comments
5
Kyle Busch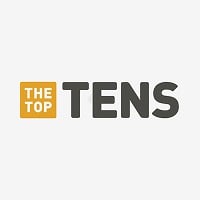 He is such a douche bag. I hated him for 8 years and he used to be my favorite as well. Now I get pissed when he wins
Noo
You know how every sport has that annoying cocky guy that wins all the time? This is that guy in NASCAR. Not sure why some people think he's "changed" or "matured" since his injury. He has won more, so he's been more pleasant. That's it. When he loses, he's still just as whiny and annoying as always. Great talent, terrible attitude.
He's so ignorant. All the little kids like him though. He's not the best driver out there as many claim. He got lucky in 2015 and if he were on ad different team he probably wouldn't win
V 17 Comments
6
Kevin Harvick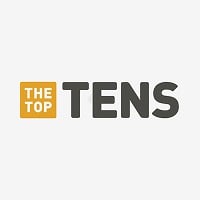 Never has a congrats for any driver. Always says" had the best car", guess it's the driver that keeps the car from winning.
Instigates a fight before looking at the replay of a crash he was a victim of. (See Watkins Glen 2007)
Never faces another driver with out a helmet on. Really, if you want a fight fair take off the helmet. And the pit crew surrounding the car to keep a very young joey lagano away. COWARD
7
Jimmie Johnson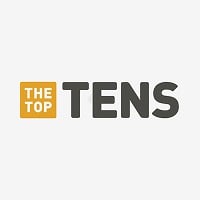 Jimmie Kenneth Johnson is an American professional stock car racing driver and a six-time champion in the NASCAR Sprint Cup Series.
He is an ass that cheats to get his way. six time champion MY ASS. 2006, should have been kenseth, 2007 should have been gordon, 2008 should have been edwards, 2009 should have been stewart, 2010 should have been hamlin, and 2013, AKA the worst season in NASCAR history, should have been kenseth. I hope he gets into a really bad crash this year. that will end everyone's misery. go junior!
He's a smug little guy that has an enormous ego. No doubt he can drive, no doubt that whatever Chad is doing to his car for him to pick up "mystery mph" hasn't been found by NASCAR yet... I suspect when they do some if not all Championships will be null and void.
Why are people hating on the best driver in NASCAR.
He does not cheat so I do not get why people say he cheats for. He is the best driver out there
V 6 Comments
8
Jeff Gordon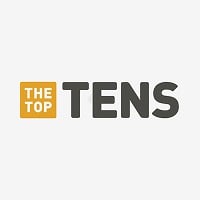 Jeffery Michael Gordon is an American former professional stock car racing driver, currently an announcer for Fox NASCAR, and a top executive for Hendrick Motorsports.
Jeff Gordon has more sponsors than your driver.
Drive To End Hunger
3M
Axalta
Pepsi
Panasonic
Why Gordon, Gordon is the best.
Unless your favorite driver is aj allmendinger
I love Jeff Gordon he was my favorite and always will be even though he's retired ❤️
9
Matt Kenseth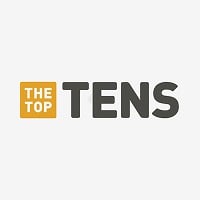 What he did to Joey Logano when he was contending for a championship was uncalled for and one of the most unsportsmenship things I have ever seen in NASCAR!
Matt is one of the cleanest racers but when you do him wrong he will come after you with everything he's got!
He got screwed by NASCAR last year. I guess "Boys Have At It " only applies to whomever nastycar thinks is hot.
Matt kenseth is the best go Matt kenseth I love you win and keep winnin
V 2 Comments
10
Greg Biffle
Bland and irrelevant, what's to like or not like.
The Contenders
11
Clint Bowyer
See Gregg Biffle
12
Dale Earnhardt, Jr.
Dale Jr I hate the most he the most popular driver my ass he sucks at driving being a Jimmie Johnson fan 77 wins 6 championships gotta give him credit Jr has been in sprint cup since 1998 Johnson since 2002 look at the stats dale Jr I respect a lil but he nothing compared to jj
Not his daddy by any stretch.
I agree with the guy below
13
Austin Dillon
People hate this guy because of the number he drives lol NASCAR fans are so stupid
That's not Earnhardts no. 3, its mine because my granddaddy gave it to me
14
Ryan Newman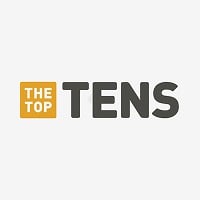 Ryan Joseph Newman, nicknamed "Rocket Man", is an American professional stock car racing driver. He currently competes full-time in the Monster Energy NASCAR Cup Series, driving the No. 31 Chevrolet Camaro ZL1 for Richard Childress Racing.
The only NASCAR driver with a college degree, and yet he can't figure out that installing SAFER barriers around every inch of every race track would be very expensive and unnecessary... Not sure what else to say about that
15 Michael Waltrip
16
Carl Edwards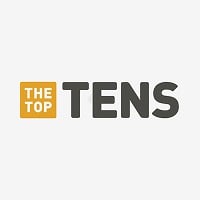 Carl Michael Edwards II is an American former professional stock car racing driver. He last competed in the NASCAR Sprint Cup Series, driving the No. 19 Toyota Camry for Joe Gibbs Racing. Prior to that, he drove the No. 99 Ford Fusion for Roush Fenway Racing.
BAdd New Item
Related Lists

Best NASCAR Drivers of 2014

Top Ten Most Skilled NASCAR Drivers

Most Wreck Prone Drivers in NASCAR

Greatest NASCAR Drivers
List Stats
200 votes
17 listings
5 years, 164 days old

Top Remixes

1. Joey Logano
2. Brad Keselowski
3. Danica Patrick
htoutlaws2012
1. Brad Keselowski
2. Kurt Busch
3. Joey Logano
kylebuschfan18
Error Reporting
See a factual error in these listings? Report it
here
.