Green Bay Packers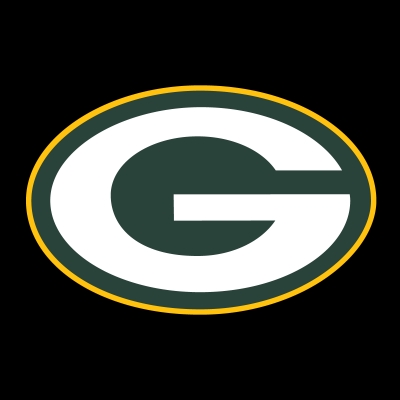 Uploaded by htoutlaws2012
Info
The Green Bay Packers are a professional American football team based in Green Bay, Wisconsin. The Packers compete in the National Football League as a member club of the league's National Football Conference North division. The Packers have won 4 super bowls and 13 NFL championships.
Comments
Top
Popular
Newest
Speaking of Cheeseheads, have you every seen anything more silly than a grown man or woman, or child for that matter wearing a big piece of foam, shaped as a piece of cheese, on their head? Neither have I. First of all, it would really chap my behind if somebody was wearing a huge piece of foam on their head, blocking my view of the game. Second of all, people actually pay money for those things! If I were the commissioner of the NFL, banning the Cheesheads would definitely be on my agenda.
The Packers cheated on almost everything in the league, like the average attendance of just above 105%. Lambeau Field should always be an all-seater stadium and never should've ask for standing room only areas. Fans don't need to be that loyal anymore. Your team made plenty of history in the league and a few in all of sports. You fans can be more likable if you can just limit 1 ticket purchase per customer per year, that would be great. You fans don't need to go to every single game, it's too expensive. Nobody outside of Wisconsin like you fans being ranked best in all sports worldwide, nothing makes you fans special.
Lambeau Field is ALWAYS ranked #1 as best NFL stadium, it happens every year due to the NFL stadium rankings year by year.
Almost always win games at home against almost all other teams.
This is the most historic and successful franchise in league history everyone outside of Wisconsin should hate.
Since 2010, the Packers ask for their stadium to have expandable capacity or standing room only areas when they shouldn't, that's why their fan base cheated by staying at number 1 on loyalty with attendance nearly 110% on average, which makes them higher than everyone else on the planet. It should always really be an all-seater stadium instead of pretending, they won't ever lose their fans because they own a piece of a team, so just get rid of some standing room areas by adding thousands of regular seats and expand the actual seating capacity of at least 80K, not just overall. That will be fair for everyone else.
Packers fans should be banned from voting because they counts as owners and owners don't vote until the Packers ever change location and owner to go from publicly owned to privately owned like everyone else.
There are some things I like about this franchise, but many more things I don't. They almost always have winning seasons. Never moved out of Green Bay like they should've because it is a small city with just around 100,000 people living in that city. This franchise should be privately owned, just like everyone else in America. They almost always have winning seasons. Best fans in sports. Lambeau Field sellout streak never ends, they never lost their fans, best stadium in overall. The only team to not have an official owner, which means stockholders instead of a majority owner.
You haters hate em cause they are so good and look good while winning!
Fans being ranked best in the world.
Almost always ranked #1 as best fans in all sports.
Trying to win more NFL titles when they don't need to. More titles means more hated. Just because they're the only publicly owned franchise in America, doesn't mean they should always be ranked #1 on almost everything, not even in the NFL. They should always be ranked as one of most hated not just in the NFL but in all of sports because of the success.
Always refuse to move entire in Milwaukee to be called Milwaukee Packers or at least be called Wisconsin Packers and change the logo from G to P. This team obviously cheated staying in Green Bay, what's up with that? Why not just play entirely in Milwaukee like they used to play nearly half of their games there. The location name was never changed from Green Bay to Wisconsin like the way they should've. It represents the entire state of Wisconsin. Fans may never give up on season tickets with now over 100K peoples names on it, average wait is now over 30 years, season tickets could've turned out 25K-30K annually or otherwise be forced to stop selling season tickets for good.
This team nearly won @ CenturyLink Stadium in Seattle taking on the Seahawks when the Packers took a 16-0 lead at halftime. This defense had 4 interceptions including that personal hit out of the opponents ball when that should've been a penalty flag, but luckily didn't get that call. Glad they lost in overtime by 6 points when the Seahawks score. I hate the Packers 60-90% of the time. I used to like this team but right now I hate this team until Randall Cobb and/or Jordy Nelson really get traded or released in 2019 offseason and Aaron Rodgers in the 2020 offseason.
Lambeau Field is always ranked #1 as best stadium in the NFL.
The most likable NFL team that should also always be ranked as one of most hated, except for their losing seasons.
ESPN.com, Sports Illustrated, etc. should stop ranking this franchise at #1 on likability, fan bases, stadium, and many more. Seriously, they can stop being perfect. Being the only community owned major professional sport team in the United States doesn't even make this team special.
Overrated! Enjoy the Packers while they last. They are mediocre at best without Aaron Rodgers and he is not getting any younger. It won't be long until the Packers are a mediocre team that will often miss the playoffs.
This team will win easily at home against Da Bears in a blowout on Thursday Night Football. September 28, 2017. Lambeau Field stays ranked as best stadium in the NFL.
Almost always ranked #1, especially by votes.
Most NFL titles, popular, likable, successful, etc. should always keep this team ranked as one of most hated.
The packers are the best. They won the first two super bowls and the fans own them - hugh201
They're gonna almost always keep winning when they no longer need to.
I didn't start hating the Packers until Rodgers, actually. Was always a fan of Favre when I was a kid, and really enjoyed his 2009 season with the Vikings also.

But Rodgers timeline also coincides about when I started taking football more seriously/was more intelligent about the game in general. So maybe that's a factor in it.
Screw this team. Aaron Rodgers is still doing that retarded championship belt celebration when he's 35 and being hailed as one of the greatest. And I hope someone can actually locate Green Bay on a map so I can know where I'm not supposed to give a stuff about.