Hated Women Outside of Politics
Hated figures are everywhere. This list will reflect on obnoxious/loathed women outside of politics. There will be a male counterpart. NO POLITICAL FIGURES! No references to Hillary Clinton, Rashida Tlalib, Margaret Thatcher, AOC, the Trumps, etc.
The Top Ten
1
Shirley Phelps-Roper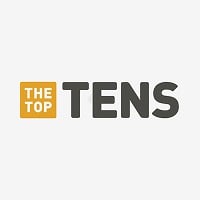 Shirley Phelps-Roper is the widowed wife of Fred Phelps, the infamous leader of a cult called the Westboro Baptist Church. Infamous for picketing the funerals of fallen soldiers and sites of tragedies with anti-American, anti-Semitic, and anti-LGBT messages, this group (sadly) doesn't seem like it'll be going away. She's still in the media, she's still popping up at funerals, bringing her warped, extremist interpretation of Baptist Christianity with her. She's so hated, even the KKK disavowed her! - ReturnOfScorpio
2
Ingrid Newkirk
Ingrid Newkirk is the president and founder of the People for the Ethical Treatment of Animals (PeTA), the world's largest animal rights organization. She's notorious for her extremist views of animal rights, ranging from suing a photographer for a photo of a monkey, accusing Nintendo of promoting animal abuse, and even comparing eating meat to the holocaust and farms to Auschwitz. She seldom apologizes for her eco-fascism. - ReturnOfScorpio
Yeah I support PETA
People
Eating
Tasty
Animals - HaloFanboy
3
Courtney Love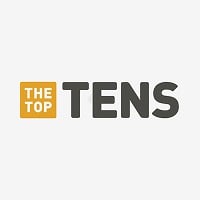 Courtney Michelle Love is an American singer, songwriter, actress, and visual artist. A notable figure in the punk and grunge scenes of the 1990s, Love's career has spanned four decades.
In the realm of music, hated women points to some usual culprits, such as Miley Cyrus. However, what about somebody who may, very well, deserve that number one spot? Introducing Courtney Love.
This is the widowed wife of Kurt Cobain, the frontman of the Grunge band Nirvana. She's been accused of killing Kurt, admitted to using heroin when she was pregnant, estranged from her daughter, and notorious for picking fights with the other past members of Nirvana. She infamously walked out of a 2011 concert after a fan kept holding a picture of Kurt Cobain up. Oh, and she's known to throw things at other celebrities during interviews.
Stay classy, Courtney. - ReturnOfScorpio
4
Amy Schumer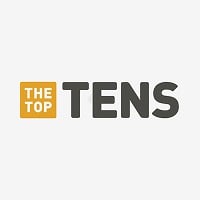 Amy Beth Schumer is an American stand-up comedian, writer, actress, and producer. She is the creator, co-producer, co-writer and star of the sketch comedy series Inside Amy Schumer, which debuted on Comedy Central in 2013 and has received a Peabody Award.
She said "sometimes people think I'm shallow cause I'm really pretty" what an idiot lmao - styLIShT
Amy Schumer is a comedian who's infamous for a shtick of fat jokes and constantly talking about her… well… her lady parts. Many people have called her out for being unfunny, while others who've met her in person say that she's one of the rudest in the business.

Truly a class act! - ReturnOfScorpio
5
Anita Sarkeesian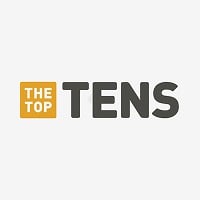 Anita Sarkeesian is a Canadian-American feminist media critic, blogger, and public speaker. She is the founder of Feminist Frequency, a website that hosts videos and commentary analyzing portrayals of women in popular culture.
Anita Sarkeesian is an internet blogger known for her militant views on third wave feminism. She's the head figure of Feminist Frequency, and is infamous for being one of two figures in starting GamerGate. She started a series called "Women Vs. Tropes in Video Games", in which she nitpicks insignificant details about video games and how it's a conspiracy to keep women oppressed, all brought on by the "straight white male patriarchy". - ReturnOfScorpio
6
Lily Allen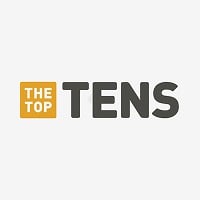 Lily Rose Beatrice Cooper, known professionally as Lily Allen, is an English singer, songwriter, actress, and television presenter.
Lily Allen is a British pop star known for being highly vocal on topics she believes in. The saying goes "one person's activist is another person's d-bag." and this couldn't be any more clear in Allen's case.
Also, she's not a very nice sister. When her brother was getting popular in Game of Thrones, she dropped a diss track on him, with an accompanying video depicting him as a dirty, grumpy little muppet.
Well, ain't you supportive, you little slag! - ReturnOfScorpio
7
Natalia Kills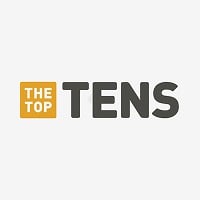 Natalia Kills is a pop star who, for a little bit, served as a judge on New Zealand's version of the X Factor alongside her husband, Willy Moon.
Their stint only lasted the first episode of the second season. This is because the two of them had a scathing response to a contestant for his act… which was supposed to be a tribute to Moon. Moon's only response was to compare him to Norman Bates from Psycho. Kills had the worst of it all, essentially telling him everything but to kill himself.
They were both fired immediately after, and she attempted to apologize. Nobody was buying it. - ReturnOfScorpio
8
Ann Coulter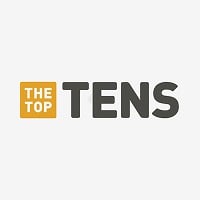 Ann Hart Coulter is an American conservative social and political commentator, writer, syndicated columnist, and lawyer.
Umm, no SJW's, she said that the day after 9/11, stating it would be an equivalent reaction to what Al-Quaeda was trying to do to the USA.
Ann Coulter is a media analyst who is notorious for her unapologetic conservative views. As the old saying goes: "one person's activist is another person's D-bag", and that goes big time for Coulter. She was once supposedly quoted at saying of the Middle East that "We should invade their lands, kill their leaders, and force them to convert to Christianity." Although this was later found to've been taken out of context (as she was referring to what Al-Qaeda was trying to do to the US), many were rubbed the wrong way by such a statement. - ReturnOfScorpio
9
Serena Williams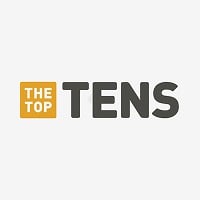 Serena Jameka Williams is an American professional tennis player. The Women's Tennis Association ranked her world No. 1 in singles on eight separate occasions between 2002 and 2017. She reached the No. 1 ranking for the first time on July 8, 2002.
Serena Williams is an American tennis player. She's often labeled one of the best female athletes alive, and one of the greatest tennis stars of all time. However, with great fanfare, there comes great hatred, and Serena has a massive base of dissenters.
Critics can't stand her overly vocal stances, and, in a recent incident, took issue with her outburst about being accused of being coached and cheating. She accused the referee of being sexist towards her. This resulted in a group of referees threatening to boycott Williams' matches. - ReturnOfScorpio
10
Iggy Azalea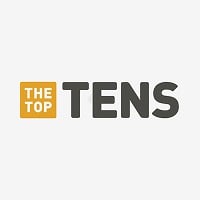 Amethyst Amelia Kelly, born June 7, 1990 known professionally as Iggy Azalea, is an Australian rapper, singer, songwriter, and model.
Iggy Azalea is an Australian rapper known for her hit song "Fancy" with Charli XCX. The idea of a white rapper from Australia seems bizarre enough to many, but her utterly bland rapping style brings it all home for many. - ReturnOfScorpio
The Contenders
11
Kim Kardashian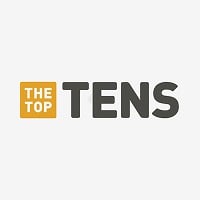 Kimberly Noel "Kim" Kardashian West is an American reality television personality, actress, socialite, businesswoman and model.
Kim Kardashian has been called many things: famous for nothing, a socialite, a TV star, etc. Many people have stated that she's only famous for her sex tape, while others say she's merely the daughter of the man that got OJ Simpson free. Many people have criticized her show, Keeping Up With the Kardashians, for being a plain awful show.
However, she seems to be starting to follow her father's footsteps, and is helping get people pardoned from harsh jail sentences. - ReturnOfScorpio
12
Cardi B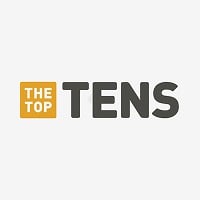 Belcalis Marlenis Almánzar, known professionally as Cardi B, is an American rapper, songwriter, television personality and more.
Cardi B is an American rapper. Notorious for her shade-throwing, obnoxious voice, and weak rap lyrics. She's also got quite the mouth on her. She infamously declined to perform at the 2019 Super Bowl Halftime Show, citing her support for former San Francisco 49ers quarterback Collin Kaepernick. She called on other musicians/rappers to do the same, and even led a shade throwing against Maroon 5 after they agreed to play. - ReturnOfScorpio
13
Nicki Minaj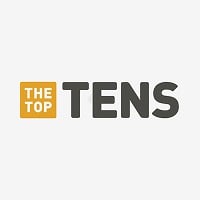 Onika Tanya Maraj, known professionally as Nicki Minaj (born December 8, 1982) is a Trinidadian/American rapper / pop music artist. Minaj is most known for her songs such as "Anaconda", "Super Bass", "Starships" and her feature on "Bang Bang". ...read more.
Nicki Minaj is an American rapper. Labeled "the queen of shade" by Watchmojo.com, upon other publications, is there any wonder she made this title hers? Her feud with Lil Kim resulted in the infamous "Stupid Hoe" diss track, then there was a feud with Mariah Carey (who also should be on this list), Miley Cyrus, Cardi B, Remi Ma, and this list could go on forever. She's just… not a friendly person. - ReturnOfScorpio
BAdd New Item