Top 10 Most Hated YouTubers
Mumbizz01
I'm not saying I hate these YouTubers, but I'm just making a list of people who are hated for reasons.
The Top Ten
1
Jake Paul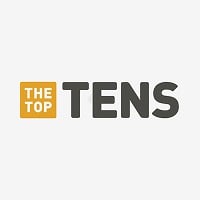 He's brainwashed his followers and is so dumbfounded by money he can't see how much of a rasict homophobic pathological abusive liar he is, his team 10 members dint even dare tell him for fear of being thrown out of the house or worse not earring money. He revolves around money and shouldn't have the platform he does.
He's so immature and a liar. When his friends and him were playing a game together and his friends won, he shoves them and says " are you trying to make me look bad on camera". He even made a fake assault case that Faze Banks assaulted one of his assistants, Megan (I think that's her name). He makes a bunch of drama over nothing.
Like no problem if your fans are 9 year olds, but if I was a parent I don't want them to be really douche, and purchase clothing or merchandise of Jakes to result in my child getting bullied.
I don't know this guy or his brother, but they sound very, uh sociopathic
V 77 Comments
2
PewDiePie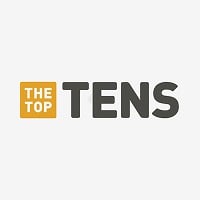 Felix Arvid Ulf Kjellberg, better known by his online alias PewDiePie, is a Swedish web-based comedian and video producer, best known for his Let's Play commentaries and vlogs on YouTube. He is known for being the most subscribed-to YouTuber on the website, earning over 50 million subs.
You guys rot in hell. He is not talking about him getting rich and bragging about it to poor families. Some people are mental because they don't know who pewdiepie is.
I missed old pewdiepie
After watching his video "Can this video get 1 million dislikes? ", he got about 3 million dislikes. He asked for it. He got it. Boom.
I HATE YOU POODIE, DIE!
V 23 Comments
3
RayWIlliamJohnson
This person gets videos of people geting hurt or other things and upload them to his videos. - Mumbizz01
He isn't funny, he is just irritating. However, he's not the worst. Channels like Onyx Kids, FUNnel Vision, DaddyOFive, Onision, Goo Goo Gaga, and Durv are much worse.
4
Shane Dawson
Uh, no. He's funny as hell. Yeah he is weird, but that's who he is
Shane is awesome. His haters are people who don't understand his content. If you don't understand does not mean you have to hate it. Shane should not even be on this list or at least not 3rd
I think Shane is awesome!
Why is this here Shane is the only YouTuber that I've actually watched
V 4 Comments
5
PMRants
This dude is hated cause he dislikes very popular YouTubers like Smosh, Shane Dawson and RayWilliamJohnson. And this person to me is a pretty good YouTuber. So if you want to surport Underrated YouTubers. Then PMRants is for you. - Mumbizz01
He is ok? Sometimes
6
The Irate Gamer
This person is known for Ripping Off the Angry Video Game Nerd. - Mumbizz01
7
Coppercab
This person used to scream in his backyard cause of trollls. But now he made a Rap Music Video and is doing other stuff. - Mumbizz01
8
rebecca
This teenager is known for the Music Video "Friday". For 1 million dislikes. - Mumbizz01
I mean come on!
9
Keemstar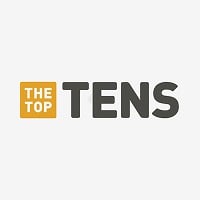 He ruins lives, he supports slavery, he makes fun of people with CANCER, he causes people to go on full meltdowns and even suicidal thoughts, either get off this planet or get off the entire internet and be remembered as the most hated person to ever exist on YouTube.
He fabricates stories for money from YouTube. He is a parasite of YouTube which we don't need.
Vote this guy instead of Pewdiepie! He's racist!
Keemstar made a man cry :(
V 17 Comments
10
Logan Paul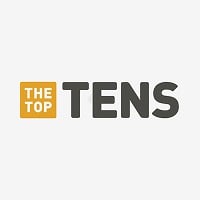 Logan Alexander Paul is an American social media entertainer and actor. He first gained fame through videos shared on the internet video service Vine, in which the athletic Paul engages in physical comedy, including slapstick pratfalls and public splits.
Despicable, the fact that he uploads a video of someone who committed suicide is just vile, disgusting, and just wrong. And of course, somehow he still got massive amounts of subs from it. He knows how to fool the algorithm, and he makes huge amounts of money from his disgusting, brain-washing, and overall morally wrong videos.
Now the most hated YouTube ever, and for good reason. YouTube, please remove his channel and get rid of him forever. - PlanetDeadwing
In general he just seems like a rude person and his content makes no sense. My brother watches him constantly but I don't see the point. If you can give me good reason to actually enjoy his content I'm all ears, I'm just saying I'm picky about watching vloggers and he's definitely not my taste.
he's ok?
V 19 Comments
The Contenders
11
nanaluvstroubles
This women is hated cause she has a lot of weight and people claim she can't sing. - Mumbizz01
Her song covers are very cringeworthy, but she doesn't deserve to be above Logan Paul who actually mocked a suicide victim. - Entranced98
12
Fred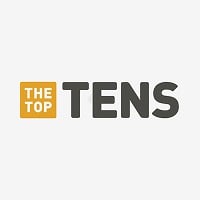 He has the most annoying voice ever, I can not stand it!
This person is only known for his annoying voice. - Mumbizz01
Daddy0five doesn't deserve to be on here. People hate hkm because Philip Franco made false rumors about him. I've watched Daddy0five many times before and he isn't a child abuser
HA HA GAYYY
V 1 Comment
13
Jacob Sartorius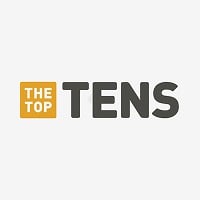 Jacob Sartorius was born in Oklahoma . Jacob is a singer known for his top 90 hit Sweatshirt, which amassed over a million YouTube dislikes in less than a year, and other singles ABC remix and musical .ly clips. Jacob Sarorius has a YouTube, Twitter, Instagram, and other Social Media.
I do understand he mean well, but he does also need to focus more on school, not girls. All of the songs he write are about breakups or the girl he is love with this week. I would have rather watched paint dry, than hear him sing. One day, just one day maybe auto-tune will die out, and he will be an amazing singer. For now, he just needs to think about his song choice.
A younger version of Jake Paul. This spells the end of humanity
He is just plain annoying - Gbs21
Cringe worthy songs
V 10 Comments
14
JustinBieberVEVO
, stop beating at dead horse. This channel only relates to Justin Bieber because it 1. Has his name and 2. Plays his music videos. He probably doesn't do anything on the channel.
Umm, do we really need to explain this one?
Justin bieber sucks and his music and carrerr should go burn in hell, with stink bugs.
Why is he not in the top 10 list?
And by the way he should be 1st place
15
Onision
He sucks! It is alright to have an opinion but you just have to keep it to yourself and even if you shout it loud, do not call people morons or tell them they should kill themselves for not agreeing with you.
Now people need to pay for subscribing to him and for watching his videos he also says that he is poor now which is not true disgusting he is manipulating his fans
The only reason he got popular for that stupid I'm a banana video from 7 years ago
He's a dicc succ guy
V 7 Comments
16
RiceGum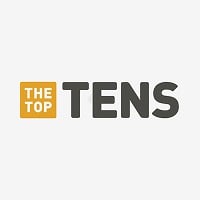 He is just stupid and he thinks he can rap - Kinda
A lot of famous youtubers have hated him and he thinks he can rap but turn out he can't.
I'm so glad the disstrack trend is done and I hope it will bring his channel down. His music is so incredibly bad
17
Tana Mongeau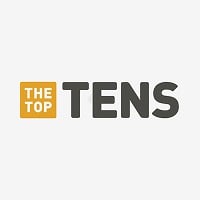 God shes so fake shes annoying as hell and her new song is such garbage I can't believe I used to be a fan of her fake ass
Her content is absolutely awful, she's incredibly annoying, and her new song is bar-none the worst song there is right now. Not a whole lot more needs to be said, really
Master of lies - Thehelmetguy1
She's an obnoxious, vain loud-mouth and doesn't deserve to be famous or have her content monetized. The fact that so many people like/support her is sad.
V 1 Comment
18
Sam Pepper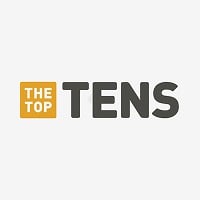 Not only rapist but does "social experiments"
Stupid rapist
Rapist
19
Markeplier
He acts a lot in his videos about how he loves his fan, he just starts crying and viewers believes him
Not saying charity is bad but, basically his uploads 24/7
Mark is a good you tuber
Please learn to spell his name
20
DaddyOFive
Not much good about abusive parents
PSearch List
Recommended Lists
Related Lists

Top 10 Most Annoying Youtubers

Top Ten Most Overrated Youtubers
Most Underrated YouTubers of All Time
Top Ten Most Controversial YouTubers
List Stats
1,000 votes
53 listings
3 years, 54 days old

Top Remixes
1. PewDiePie
2. RayWIlliamJohnson
3. Shane Dawson
Mumbizz01
Posts
Error Reporting
See a factual error in these listings? Report it
here
.