Heaviest Extreme Metal Bands
ThatoneMetalhead
Extreme metal bands only here. You aren't going to see Slayer dominating.
The Top Ten
1
Thergothon
This is in fact the heaviest band you will ever hear. - ThatoneMetalhead
The first funeral doom metal band and still slower and heavier than most of the other bands in the genre. - Caleb9000
2
Anaal Nathrakh
They deserve the number 1.
There is not logic a band who released only one album to be considered as the heaviest band ever.
P. S. When the double counting system is not enough to change the results, the transportation of votes is not the solution. And I'm not talking only for this list...
Listen to Pandemonic Hyperblast and get your minds blown. Heaviest song ever.
3
Electric Wizard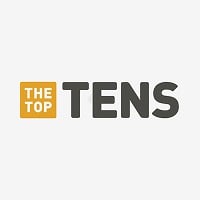 Electric Wizard are an English doom metal band from Dorset, England. The band formed in 1993 and have recorded eight full length albums, two of which are now considered to be genre landmarks.
4 Earth
5
Cannibal Corpse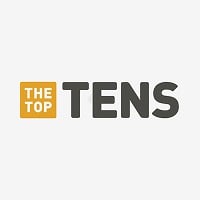 Cannibal Corpse is a American death metal band from Buffalo, New York, formed in 1988. The band is known for their graphic album covers, explicitly violent lyrics and song titles like "I C** Blood" The group got into mainstream after performing the song "Hammer Smashed Face" in the 1994 film Ace Ventura: ...read more.
6
Mayhem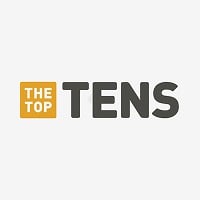 Mayhem is a Norwegian black metal band formed in 1984 in Oslo, regarded as one of the pioneers of the Norwegian black metal scene. The band is also known for the infamous events surrounding them including the 1991 suicide of vocalist Dead (in which former guitarist Euronymous took pictures of Dead's ...read more.
7
Nile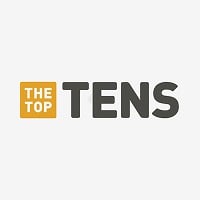 Nile is an American technical death metal band from Greenville, South Carolina, United States, formed in 1993. Their music and lyrics are inspired by Ancient Egyptian/Near Eastern mysticism, history, religion, and ancient art, as well as the works of H.P. Lovecraft.
8
Gnaw Their Tongues
Extremely heavy band/music project from the Netherlands, with a lot of discography.Suggested album 'An Epiphanic Vomiting Of Blood'. Definitely heavier than Electric Wizard...
8TH WITH 4% AS IS WRITTEN HERE!
Metal heads should include brain, not only sculp...
FAKE POSITION :They're 8th with 4%.
8TH WITH 4% AS IS WRITTEN HERE BY YOU (the percentage, not the position...). ENOUGH WITH THE CHEETING...
Unfortunatelly, as happens in a lot of lists (eg. celebrites) the top tens in metal haven't real voting lists. The voters should vote candidates that should like to specific vaccum sculps. So,lists aren't voting ones, but promoting or informing.Thanks,I won't get it. Next to the counting system, there's a deleting vote system (if necessary) as double counting systems are provided in some lists (eg.hottest female athletes, celebrites with sexiest curves, celebrites with best legs etc). Keep enjoying yourself in the small world you prefer to live... If money is the reason for that, shame on you.
V 2 Comments
9
The Berzerker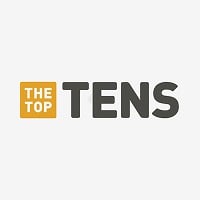 They are in the top 10.
More information in the comments under Gnaw Their Tongues (double counting system).
They should be in the top 10.
They. aren't 10th.Your double counting system eats votes and it's the same with Anaal Nathrakh.
10
Cradle of Filth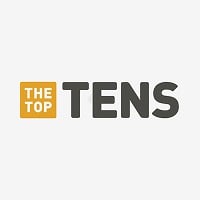 Cradle of Filth are a British extreme metal band that formed in Suffolk in 1991. The band's musical style evolved from black metal to a cleaner and more "produced" amalgam of gothic metal, symphonic black metal and other extreme metal styles.
The Contenders
11
Cattle Decapitation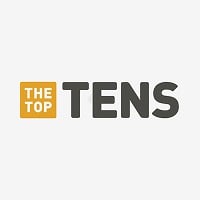 Cattle Decapitation is an American Deathgrind band from San Diego, California formed in 1996. Cattle Decapitation's songs protest the mistreatment and consumption of animals, the abuse of the environment and touch subjects such as misanthropy and genocide of the human race. Much of their music is based ...read more.
12
Meshuggah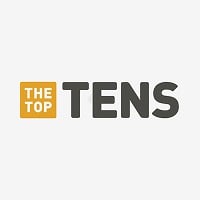 Meshuggah is a Swedish progressive metal band from Umeå, formed in 1987. They are often considered the fathers or founders of the djent metal sub genre due to their use of downtuned guitars. They are also known for their song "Bleed", which is known for its extremely complicated instrumentation, ...read more.
13
Impetuous Ritual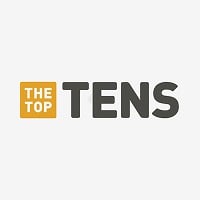 It is always a question what heaviness means:fast and noisy or slow and absurdly fuzz? This band is suggested for the fans of the first opinion.
Anyway, I tried to do my best in order all extreme metal fans to be satisfied with real extreme bands as choises.Thank you.
Extreme...
14
Sunn O)))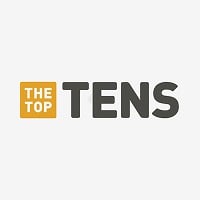 Extremely heavy.
15
Primitive Man
Excellent combination of heaviness and brutality.
16
Disembowelment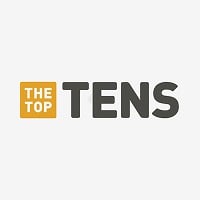 Disembowelment, often styled as diSEMBOWELMENT, was an Australian death/doom band that formed in November 1989 featuring Renato Gallina on guitar and vocals, and Paul Mazziotta on drums.
Of the heaviest.
17
Pig Destroyer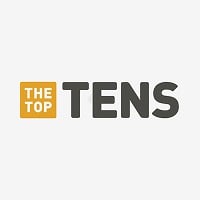 Pig Destroyer is an American grindcore band formed in 1997 in Alexandria, Virginia. The band was formed by vocalist J. R. Hayes, guitarist Scott Hull, and drummer John Evans, later replaced by Brian Harvey.
18
Behemoth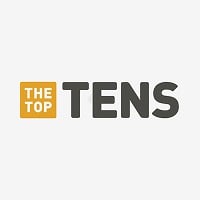 Behemoth is a Polish blackened death metal band from Gdańsk, formed in 1991. They are considered to have played an important role in establishing the Polish extreme metal underground.
19
Misery Index
Death metal/grindcore band from Baltimore with five full length albums.Suggested one 'Heirs to Thievery'.
20
Devourment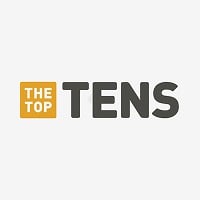 Devourment is an American brutal/slam death metal band from Dallas, Texas. Formed in 1995, the band has split up and reformed three times and Brad Fincher is the only original member.
21
Gorgoroth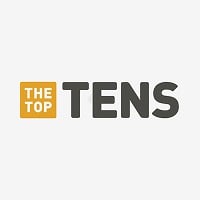 Gorgoroth is a Norwegian black metal band based in Bergen. Formed in 1992 by Infernus, the band is named after the dead plateau of evil and darkness in the land of Mordor (a fictional location in J.R.R. Tolkien's The Lord of the Rings).
22
Jupiterian
Obscure sludge/death/doom band from Brazil.
23
Moornful Congregation
Funeral doom metal band with 25 years of activity.
24
Neurosis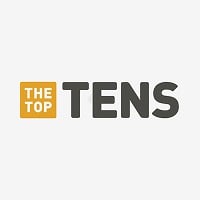 Neurosis is a post-metal band, based in Oakland, California. They formed in 1985 as a hardcore punk band, and their sound progressed towards a doom metal style that also included influences from dark ambient and industrial music as well as incorporating elements of folk music.
Some of their songs are so heavy that time seems to speed up while listening to them. - ThatoneMetalhead
25
Colosseum
Funeral doom metal.
26
Cryptopsy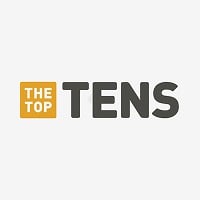 Cryptopsy is a Canadian technical death metal band from Montreal, Quebec, formed in 1988. The band has sold over 300,000 records.
27
Suffocation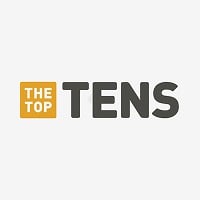 Suffocation is an American technical death metal band that was formed in 1988 in Centereach, Long Island, New York, United States.
28
Vader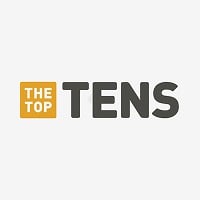 Vader is a Polish death metal band from Olsztyn. Formed in 1983, the group was founded by then-bassist Piotr "Peter" Wiwczarek and guitarist Zbigniew "Vika" Wróblewski. Starting as a heavy metal group, Vader eventually went to thrash, speed, and then in the late 1980s became a death metal band. The ...read more.
29
Slayer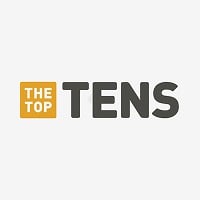 Slayer is an American thrash metal band from Huntington Park, California, formed in 1981 by guitarists Jeff Hanneman and Kerry King. They rose to fame with their 1986 album Reign in Blood, and is credited as one of the big four of thrash metal bands, the others being Metallica, Megadeth, and Anthrax. ...read more.
I don't care what the list maker says. Thrash metal is a subgenre of extreme metal and Slayer definitely deserve a spot on the list.
30
Napalm Death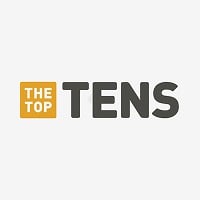 Napalm Death are a British grindcore/death metal band formed in Meriden, West Midlands, England, in 1981. While none of its original members remain in the group, the lineup of vocalist Mark "Barney" Greenway, bassist Shane Embury, guitarist Mitch Harris and drummer Danny Herrera has remained consistent ...read more.
31
Mortician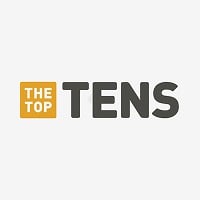 Mortician is a two-piece brutal death metal band from Yonkers, New York founded in 1989. They have released most of their albums since the House by the Cemetery EP on Relapse Records but have released their latest album on their own label, Mortician Records.
32
Triptykon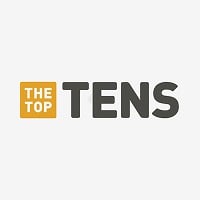 Triptykon is a musical project of Thomas Gabriel Fischer, founding member of the pioneering heavy metal bands Hellhammer, Celtic Frost and Apollyon Sun.
33
Khanate
The fuzz of their music is probably the heaviest but the vocals aren't in the same direction.
34
Strapping Young Lad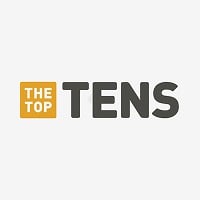 Strapping Young Lad was a Canadian extreme metal band formed by Devin Townsend in Vancouver, British Columbia in 1994. The band started as a one-man studio project; Townsend played most of the instruments on the 1995 debut album, Heavy as a Really Heavy Thing. By 1997, he had recruited permanent members; ...read more.
35
Agoraphobic Nosebleed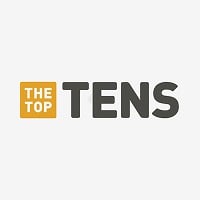 Agoraphobic Nosebleed is a grindcore band formed in 1994 in Springfield, Massachusetts, United States.
36
Blasphemy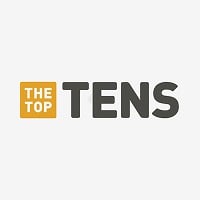 Blasphemy are a black/death metal band formed in Vancouver, British Columbia, Canada in 1984. The band released a demo titled Blood Upon the Altar in 1989 and their debut album, Fallen Angel of Doom, the following year through Wild Rags, a record label they had signed to while touring the United States. ...read more.
One of the most known bands of BBM.
P. S. Unfortunately this list closed very early and I didn't have the chance to add carefully a few more bands.
37
Diocletian
Ultra heavy.
38
Nortt
Depressive black funeral doom metal.
39
Bergraven
Experimental black metal at its heaviest.
40 Black Tongue
41
Ghatanothoa
You don't know what heaviness is if you don't listen them...
42
Kreator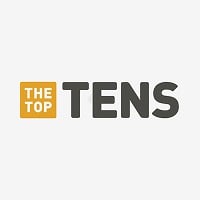 Kreator is a German thrash metal band from Essen. Their style of music is similar to that of their compatriots Destruction, Sodom and Tankard; along with those three bands, Kreator has been referred to as one of the "big four" of Teutonic thrash metal, and they are often credited with helping pioneer ...read more.
43 Beherit
44
Sarcofago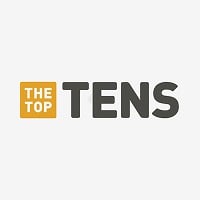 Sarcófago was an influential Brazilian extreme metal band. They were fronted by Sepultura's original singer, Wagner Lamounier, and Geraldo Minelli.
45 Revenge
47
Dying Fetus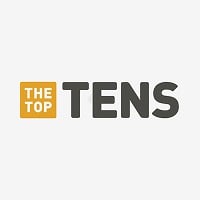 Dying Fetus is an American death metal band originally from Upper Marlboro, Maryland. Formed in 1991, the group is known for their consistently hook-laden song structures, characterized by blast beats, complex riffing, slam riffs and heavy breakdowns.
48
Infernal War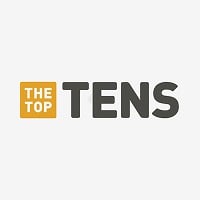 Infernal War is a Polish black metal band formed in Częstochowa in 1997. The band is known for their extreme anti-christian and WWII lyrics, leading them to be mislabeled as a NSBM band. Critics describe the band as "brutal black metal."
49
Death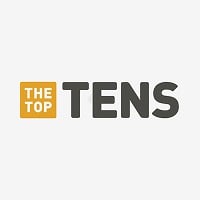 Death was an American death metal band formed in 1983 by Chuck Schuldiner. Death is considered to be one of the most influential bands in heavy metal and a pioneering force in death metal. Its debut album, Scream Bloody Gore, has been widely regarded as the first death metal record, while the band's ...read more.
50 Archgoat
PSearch List
Related Lists

Top Ten Heaviest Non-Extreme Metal Albums

Best Extreme Metal Bands of All Time

Best American Extreme Metal Bands

Most Influential Extreme Metal Bands

Best German Extreme Metal Bands
List Stats
300 votes
59 listings
2 years, 1 days old

Top Remixes
1. Thergothon
2. Anaal Nathrakh
3. Electric Wizard

ThatoneMetalhead
Error Reporting
See a factual error in these listings? Report it
here
.