Top Ten Heaviest Metal Bands
metalmaster
The Contenders: Page 4
61
DevilDriver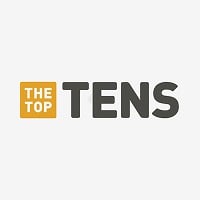 DevilDriver are an American heavy metal band from Santa Barbara, California, formed in 2002, consisting of vocalist Dez Fafara, guitarists Mike Spreitzer and Neal Tiemann, bassist Diego "Ashes" Ibarra and drummer Austin D'Amond.
This band is one of the heaviest band I've ever heard.
True death metal at it's finest, definentely deserves to be at number one
62
Napalm Death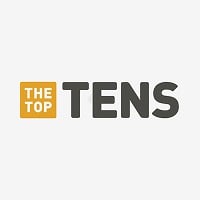 Napalm Death are a British grindcore/death metal band formed in Meriden, West Midlands, England, in 1981. While none of its original members remain in the group, the lineup of vocalist Mark "Barney" Greenway, bassist Shane Embury, guitarist Mitch Harris and drummer Danny Herrera has remained consistent ...read more.
63
Morbid Angel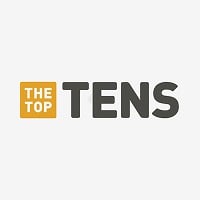 Morbid Angel is an American death metal band based in Tampa, Florida. UK music magazine Terrorizer ranked Morbid Angel's 1989 debut Altars of Madness first in its list "Top 40 greatest death metal albums".
The person who started this list is a poser!
Morbid angel at 11? Listen to god of emtiness
64
All Shall Perish
One of the heaviest bands on this list, and definitely one of the best.
65
Slipknot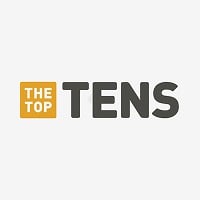 Slipknot is a Nu Metal band formed in 1995 from Iowa. The band released their first album in 1999 and was well received by critics and fans. The group gained success after the release of their second studio album, "Iowa". ...read more.
Why is Slipknot at the number

Nine spot? Slayer does not deserve the top spot on this list. I mean, they are heavy, but just, really, they are a repeat of bands that came before them with Satanic album names and stuff. That does not make a band heavy. Just loud.

But People= Sh*t is much louder than Hell Awaits. And heavier, also with better vocals. Slipknot's music actually has a meaning, unlike Slayer's senseless Satanism inspired singing. That is pointless, and, if a song has no meaning, it cannot be heavy. Heaviness is the result of lyrics and music that has a dark meaning. Slayer has no meaning, and, is just noise. To qualify as heavy, you ave to have a brutal MEANING, not just sound effects without a meaning. Slayer has no purpose, and therefore, is without meaning. Meaning is the key to heaviness, because heaviness is not just loudness, Slayer has no heaviness. IF heaviness was merely loudness, Slipknot would (still) be heavier because it is also usually louder.
Listen to Surfacing, Eyeless, (Sic), Purity, Pulse of the Maggots, Three Nil, AOV, Skeptic, Lech, and every song on the Iowa album. Try to tell me they are not heavy then!
I love slipknot and when I get older I will show my children this band. When I first heard of slipknot I was already addicted to it... I found after slipknot, betraying the martyrs and I love them too. Then after them I found dead by April... Their music sounds a little like dubstep n the beginning and I love them. The first song I heard by slipknot-psychosocial
Betraying the martyrs- let it go
Dead by april-beautiful nightmare
Also I like black veil brides and the first song I heard by them was in the end... Mine and my girlfriends song by them is rebel love song but ita not really metal
Who ever put them on is a metal poser, they are not heavy, listen to songs like snuff, dead memories, duality, I love slipknot but they are not heavy enough and do not deserve the number 9 spot
V 61 Comments
66
Within Destruction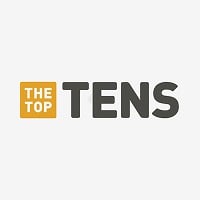 67
As Blood Runs Black
My Fears Have Become Phobias
68 Today is the Day
69 Khanate
70
Exodus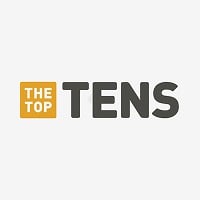 Exodus is an American thrash metal band formed in 1979 in Richmond, California. Spanning a career of 37 years, Exodus has gone through numerous lineup changes, two extended hiatuses, and the deaths of two former band members.
Metallica's the best, followed by Megadeth, but neither can compare to Exodus' new stuff when it comes to heavy! Lamb of God doesn't compare, Slayer compares, but doesn't win, and no offense to Maiden and Priest, but they aren't that heavy!
Kirk Hammet from Metallica used to be is exodus... That should tell us something... - metalmaster
Just listen to songs like no love and a lesson in violence

Ps why is linkin park on here
71
Abominable Putridity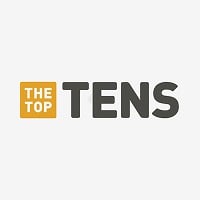 Abominable Putridity is a Russian slam death metal band formed originally from Moscow, formed in 2003. The band has released two albums; In the End of Human Existence and The Anomalies of Artificial Origin. They are one of the most popular brutal death metal bands to day. Abominable Putridity shares ...read more.
72
Rage Against The Machine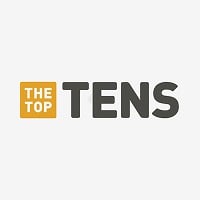 Rage Against the Machine is a Funk Metal band formed in Los Angeles, California. The band consists of vocalist Zack de la Rocha, bassist Tim Commerford, guitarist Tom Morello and drummer Brad Wilk.
Yet again, another band that doesn't belong on the list in regards to heaviness
They are barely even metal.
Amazing band, but the highest I'd give them on this list would be MAYBE #500. And that'd be generous.
This great band should be in the 20's.
73
Abated Mass of Flesh
Why is Slayer number one?
74
Alice In Chains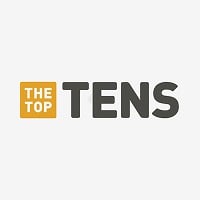 Alice in Chains is an American rock band formed in Seattle, Washington, in 1987 by guitarist and songwriter Jerry Cantrell and original lead vocalist Layne Staley.
Again, just because they're an excellent band does not automatically make them one of the heaviest band. You could fill a list of 200+ heavier bands before putting Alice in Chains on the list
Their self-titled album is so heavy that it will crush the earth's core, Cantrell's Tony Iommi inspired earth-crushing doom-laden riffs are impeccable.
Dirt, the third cd release, second album is an epic soul crushing album from start to finish. It shows all the colors of the band in one album. Most of the lyrics of all Alice in chains songs go into depth about Layne Staleys drug addiction. The deeper it goes the heavier it seemed to get when Layne was alive. The self titled album is the deepest it goes. With songs like sludge factory and grind. The older albums are the real Alice in chains. The new albums don't prove anything about the band.
75
Pig Destroyer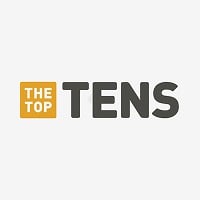 Their screams on Prowler in the Yard sound like a demented pig being tortured. When I listen to them, I picture a guy behind bars wearing a pig mask with blood pouring out of his mouth going crazy trying to get out. They are by far the most brutal band out there.
All of you that have made it this far on the list. This is #1, it must've been misplaced.
Top ten heavy pig destroyer shred your soul into shrapnel with their depraved murderous grind.
GUYS...
THIS IS THE HEAVIEST METAL BAND...
JUST CHECKOUT THE SONG.."PISS ANGEL"...IT IS THE HEAVIEST SONG ON THIS PLANET, ACCORDING TO ME...

OTHER SONGS TOO ARE HEAVY AS HELL...!
76
Whitechapel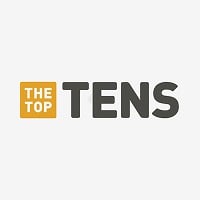 Whitechapel is an American deathcore band from Knoxville, Tennessee. The band is named after the Whitechapel district in East London, England, referencing the series of murders committed by Jack the Ripper.
Metallica? Iron maiden? Avenged Sevenfold? They are not heavy at all! Whitechapel is real heavy music...
I'm pretty sure most people on this list don't even know what heavy is. Metallica and Iron Maiden are great but there are so many bands heavier than them...like Whitechapel.
They are heaviest than all that bands at the top ten. Should be a lot higher.
Whitechapel sure is heavy as hell!
V 1 Comment
77
Gorgoroth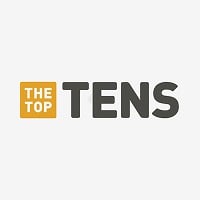 Gorgoroth is a Norwegian black metal band based in Bergen. Formed in 1992 by Infernus, the band is named after the dead plateau of evil and darkness in the land of Mordor.
Death metal and black metal are the heaviest
78
Deftones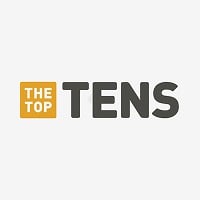 Deftones are an American alternative metal band from Sacramento, California. The band, which was founded in 1988, consists of Chino Moreno, Stephen Carpenter, Frank Delgado, Abe Cunningham and Sergio Vega.
V 1 Comment
79
Vital Remains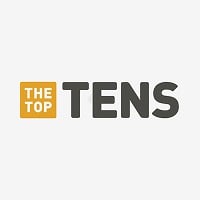 V 1 Comment
80
Cradle of Filth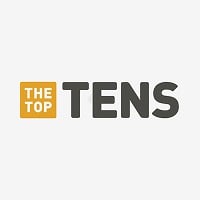 Cradle of Filth are a British extreme metal band that formed in Suffolk in 1991. The band's musical style evolved from black metal to a cleaner and more "produced" amalgam of gothic metal, symphonic black metal and other extreme metal styles.
Cradle definitely has the best vocal of all metal bands I've ever listened to. The music is also exciting compared to many other bands as their variety is big in between the albums and they've got so much going for them. And most importantly, all the elements they put into their music goes so wonderfully well together. Few bands has that.
PSearch List
Recommended Lists
Related Lists

Heaviest Nu-Metal Bands

Heaviest Thrash Metal Bands

Heaviest Death Metal Bands

Heaviest Modern Metal Bands

Top 10 Heaviest Progressive Metal Bands
List StatsUpdated 20 Aug 2017
4,000 votes
242 listings
8 years, 235 days old

Top Remixes (32)

1. Nile
2. Cannibal Corpse
3. Behemoth

Porcupine

1. Suffocation
2. Cryptopsy
3. Anaal Nathrakh

Oliwally

1. Metallica
2. Pantera
3. Korn

Pikapokemaster
View All 32
Posts
visitor
Error Reporting
See a factual error in these listings? Report it
here
.