Heaviest Nu-Metal Bands
1
Slipknot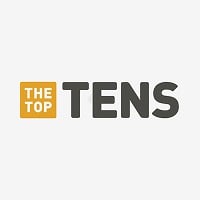 Slipknot is an American Alternative/ Nu Metal band formed in 1995 from Iowa. The band is best known as one of the pioneers of the New Wave of American Alternative Metal during the late 1990s - 2000s and are distinguishable by the band's clothing choices, consisting of black/red jumpsuits and horror ...read more.
They're basically a gateway drug to extreme metal, with Iowa being the gate itself.
Only their first (maybe second too) are nu metal, and much heavier than other nu metal.
Well, the band members refuse to identify Slipknot as a Nu Metal band. They referred to the band as "Metal Metal" at one point.

I also need to point out that Joey Jordison used to play for Grindcore bands and Mick Thompsom played guitar for a Death Metal band prior to joining Slipknot, alongside the band citing Emperor, Mayhem and Dimmu Borgir as influences, indicating that Slipknot had more influence from Extreme Metal, compared to other Nu Metal bands who were normally inspired by Grunge bands.

This should probably explain why Slipknot, when compared to other Nu Metal bands, is very aggressive.
Heaviest as far as alt/nu metal goes. I love them and they got me into much heavier stuff like Cannibal Corpse and Meshuggah.
2
Korn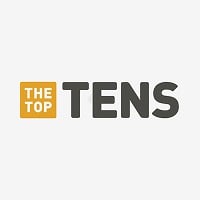 Korn is an American Nu-Metal band from Bakersfield, California, formed in 1993. The band's current lineup includes founding members Jonathan Davis, James "Munky" Shaffer, Brian "Head" Welch, and Reginald "Fieldy" Arvizu, with the addition of Ray Luzier, who replaced the band's original member, David ...read more.
WHAT! WHY IS KORN AT NUMBER 2?
yeah slipknot is kinda heavy but korn is the heaviest nu metal band by FAR. I mean korn is pretty much a step down from death core/metal
if you agree help fix this list...
Slipknot is not a nu metal band, that's why I vote for Korn
3
Deftones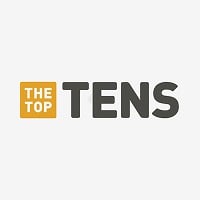 Deftones are an American alternative metal band from Sacramento, California. The band, which was founded in 1988, consists of Chino Moreno, Stephen Carpenter, Frank Delgado, Abe Cunningham and Sergio Vega. They have released a total of 8 studio albums. Some of their most popular songs are Change (in ...read more.
Around the Fur and Adrenaline, enough' said.
4
Static-X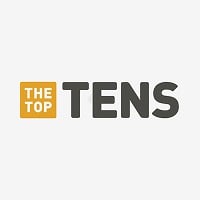 Static-X formed in Los Angeles in 1994. The band had many lineup changes, but the main vocalist and guitarist throughout has been frontman Wayne Static. Other well-known members of Static-X include Tony Campos (bassist), Ken Jay (drummer), and Koichi Fukuda (guitarist). The final lineup of Static-X ...read more.
5
Mudvayne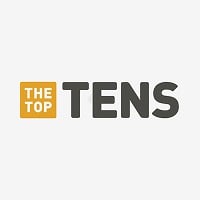 Mudvayne was an American heavy metal band from Peoria, Illinois formed in 1996. Originally from Bloomington, Illinois, they are known for their sonic experimentation, innovative album art, face and body paint, masks and uniforms.
6
Soulfly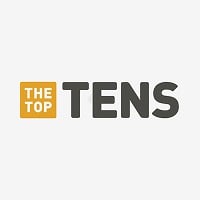 Soulfly is an American heavy metal band formed in 1997 and based in Phoenix, Arizona. The original lyrical content revolved around spirituality, political and religious themes, with later albums encompassing other themes including war, violence, aggression, slavery, hatred and anger. Soulfly is led ...read more.
Soulfly s not nu-metal,
7
Coal Chamber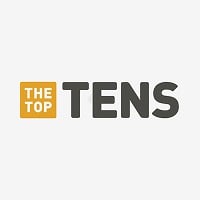 Coal Chamber was formed in Los Angeles, CA, in 1993. The current members of Coal Chamber are Dez Fafara (Vocals), Nadja Peulen (Bass), Meegs Rascón (Guitar), and Mike Cox (Drums). Former members of the band include Rayna Foss, Chela Rhea Harper, and John Thor. Coal Chamber is typically known being ...read more.
These guys are Korn, but much heavier. Also, arguably heavier than most songs by Slipknot. For an example, listen to Friend (Fiend is also good, but don't confuse them.), because that is their heaviest.
8
Chimaira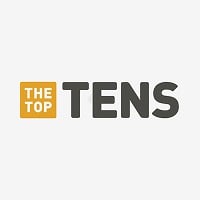 Chimaira was an American alternative metal band from Cleveland, Ohio. Formed in 1998, the group was a notable member of the New Wave of American Alternative Metal scene.
Top 5 favorite bands
9
System of a Down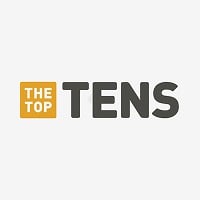 System of a Down formed in 1994 as an Armenian-American Alternative Metal group from Glendale, California. The band name is sometimes shortened to System or SOAD. ...read more.
System of a Down is heavier than Korn... Don't believe me? Listen to: Sugar, Prison Song, and Suite Pee
10
Nothingface
Murder is masturbation will blow you away
Really heavy
The Newcomers
? King 810
The Contenders
11
Linkin Park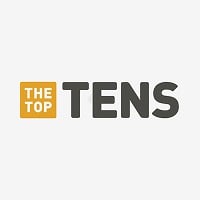 Linkin Park is an American rock band formed in Agoura Hills, California, in 1996. The members currently include Mike Shinoda (vocals, keyboards, rhythm guitar), Brad Delson (guitar), Dave "Phoenix" Farrell (bass), Joe Hahn (DJ) and Rob Bourdon (drums). Linkin Park are associated with a mixture of Alternative ...read more.
Great, but not really heavy or nu metal, I would say nu rock. Really good though, don't get me wrong.
What!.. try to listen to "lying from you" or any of their nu metal songs. This band made a new genre of nu metal and the best in rap metal and nu metal especially the first 2 albums are extremely epic this band succeed to make the nu metal music heard in radio by very very meaningful songs with anger and awesomeness, I will not say that linking is the best band ever but #12 is shameful.
What.. listen to Qwerty, or the two first albums..
12 Spineshank
13
Dry Kill Logic
I wish this band was more well known. It would take the top spot for sure. Just listen to Rot ONCE, and you will immediately know why. I mean, Rot isn't even their heaviest song, but it gives you a good idea of what level they are.
Heavier than a pool full of tar.
Why is that come t there twice?
14
Mushroomhead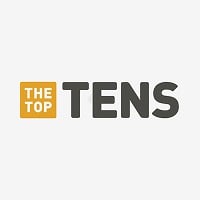 Mushroomhead is an American nu metal band from Cleveland, Ohio. Formed in 1993 in the Cleveland Warehouse District, the band is known for their avant-garde sound which includes influence from heavy metal, art rock and electro-industrial and their imagery which features masks and costumes as well as ...read more.
While Mushroomhead leans more toward Industrial Metal than nu-metal in my personal opinion, they are close enough to be compared, so I'll let it slide. Let me get one thing clear... Mushroomhead is a good band, but they're not for everyone. They have purposefully limiting production value on some of their songs which while it's not everyone's cup of tea, it can make songs more dark and sinister. One of these examples is Xeroxed, which is by far the heaviest song I can say that I have heard from a nu-metal band. Not even Slipknot can compare.
Sure, MushroomHead came before Slipknot, but that does not mean anything. This band is nowhere near Slipknot level.
I thought slipknot came before them...
15 Bloodsimple
16
Fear Factory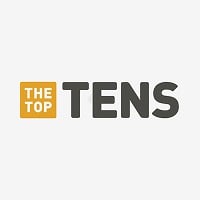 Fear Factory is an American heavy metal band that was formed in 1989. During the band's career, it has released nine full-length albums and has evolved through a succession of styles, including industrial metal, death metal, groove metal, and thrash metal.
17
American Head Charge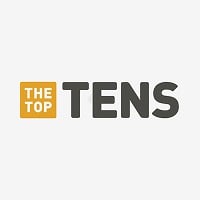 American Head Charge is an industrial metal band from Minneapolis, Minnesota, United States. The band has earned two nominations at the Kerrang!
18
Limp Bizkit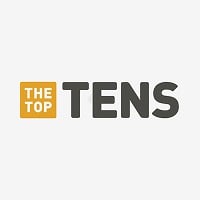 Limp Bizkit is an American nu metal band from Jacksonville, Florida, formed in 1994. Their lineup consists of Fred Durst, Sam Rivers, John Otto, and Wes Borland.
Heavier than Linkin Park.
19 Downthesun
20
Drowning Pool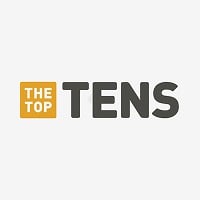 Drowning Pool is an American Alternative Metal band formed in Dallas, Texas in 1996. The band was named after the film The Drowning Pool.
Check out Bodies, Hate, and Think. Those are their heaviest songs
They are fairly heavy, but they are not very good.
Heavy, but not very good...
21 40 Below Summer
22
Psychostick
Heavy and funny.
23
Dope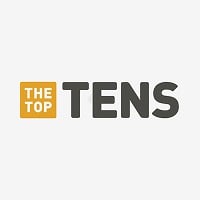 There die MF die will blow your mind listen it they are very awesome
24
Emmure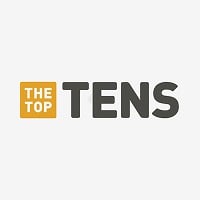 Emmure is an American metalcore band formed in 2003. Originally based in New Fairfield, Connecticut, but now residing in Queens, New York, the group has a total of seven releases, with their first public release being a 2006 EP entitled The Complete Guide to Needlework.
They're not a nu-metal band!
25
Evanescence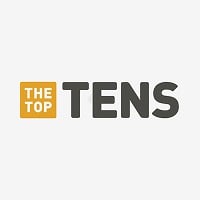 Evanescence is an American rock band founded in Little Rock, Arkansas in 1995 by singer/pianist Amy Lee and guitarist Ben Moody.
26
Disturbed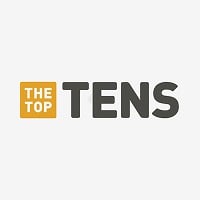 Disturbed is an American nu metal/ alternative rock/ alternative metal band from Chicago, Illinois. The band comprises vocalist David Draiman, bassist John Moyer, guitarist Dan Donegan, and drummer Mike Wengren. They are known for songs like "Down With the Sickness" and "Stricken" .
Disturbed is the best Nu metal band of all time, they make consecutive good songs if its not good its amazing if its not, its murderously awesome, if not, its an emotional rollercoaster of hardcore ecstacy and fourth dimension feelings you'll only know when you hear their songs. Only a few of all their albums combined are not good, but a far from horrible. In fact I've never heard a horrible song from them. Even their latest album shows that they never run out of good music ideas and will never disappoint you as long as they are alive and making music. (Nutty-Nyc)- I listen to Black metal and I think disturbed is as good as the best of them from Bathory to Immortal. Try sickened, stupify, sons of plunder, old friend and the night... You'll hooked for life
27
Rage Against the Machine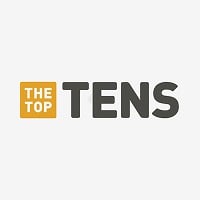 Rage Against the Machine is a rock band formed in Los Angeles, California. The band consists of vocalist Zack de la Rocha, bassist Tim Commerford, guitarist Tom Morello and drummer Brad Wilk.
How is Linkin Park on this list?
28 Project 86
29
Otep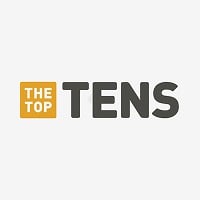 Otep is an American heavy metal band from Los Angeles, California, formed in 1995. They have released two EPs, eight studio albums, and one live album.
I don't like them
30
Nonpoint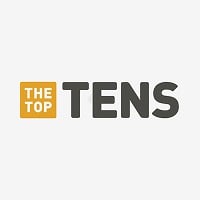 Nonpoint is an American rock band from Fort Lauderdale, Florida. The band currently consists of vocalist Elias Soriano, drummer Robb Rivera, rhythm guitarist Rasheed Thomas, bassist Adam Woloszyn, and lead guitarist Bradley Kochmit.
31
Machine Head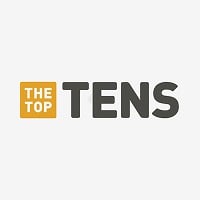 Machine Head is an American heavy metal band from Oakland, California. Formed on October 12, 1991, the group was founded by vocalist and guitarist Robb Flynn and bassist Adam Duce. They have received great critical success especially for their album "The Blackening" which is considered a modern metal ...read more.
They have Experienced with Nu Metal in the Early Days and on Catharsis.
32
Five Finger Death Punch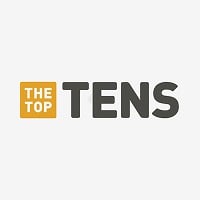 Five Finger Death Punch, often shortened to Five Finger or Death Punch, also abbreviated as 5FDP or FFDP, is an American Alternative Metal/Alternative Rock band from Las Vegas, Nevada. Formed in 2005, the band's name comes from the kung fu movie The Five Fingers of Death.
This is a Nu Metal band I use to like and still do Kinda
Not a nu metal band but their music does suck... so meh.
33
Ill Nino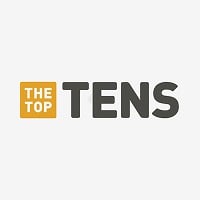 Ill Niño is an American heavy metal band formed in New Jersey in 1998. The group currently consists of lead vocalist Cristian Machado, drummer Dave Chavarri, bassist Lazaro "Laz" Pina, lead guitarist Ahrue Luster, guitarist Diego Verduzco, and percussionist Oscar Santiago.
34 Skrape
35 Reveille
36
Flaw
One of my favorite nu metal bands. Their "Through the Eyes" album was amazing back in the day and still kicks ass now!
37
Sevendust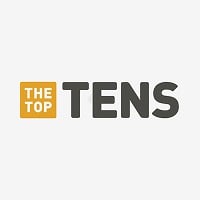 Sevendust is an American alternative metal quintet from Atlanta, dating back to 1994. ...read more.
Just thinking Home or Rumble Fish.
38
Attila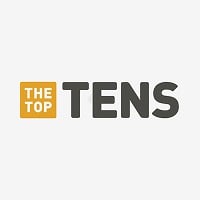 Attila is an American metalcore band from Atlanta, Georgia, formed in 2005. Frontman Chris Fronzak started the band in high school and, not wanting to use typical death metal terms, adopted the name from Attila the Hun, which he came across in a book.
Deathcore-ish nu metal, complex styles combine
39
Kittie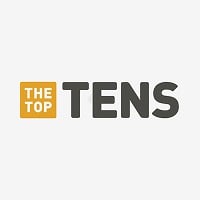 Kittie are a Canadian heavy metal band formed in London, Ontario, in 1996. They have released six studio albums, one video album, four extended plays, thirteen singles and thirteen music videos.
Limp bizkit
40
Helmet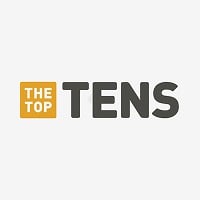 Helmet is an American alternative metal band from New York City formed in 1989. Founded by vocalist and lead guitarist Page Hamilton, Helmet has had numerous lineup changes, and Hamilton has been the only constant member.
Maybe the heaviest Alt Metal Band but not Nu-Metal because they aren't Nu-Metal,
BAdd New Item