Top 10 High-Rated Blind Guardian Albums
Metal_Treasure
I used professional ratings available on the band's wiki page.
Blind Guardian released 10 albums from 1988 to 2015 and half of them are rated 9.5/10 which is very high. The lowest rated album gets 7.5/10 and this is still very good.
This list has a particular order because it is based on ratings (numbers) but you can vote for the albums you think are the best and this way to agree or disagree with the professional ratings, or with me.
I give AllMusic ratings in the item descriptions because AllMusic aren't specialized in metal music and their ratings aren't credible when it comes to metal music - sometimes they are even cringe worthy.
The Top Ten
1
At The Edge Of Time (2010)

I clicked on the album image here and read this from Amazon: "Blind Guardian possess a track record and back catalogue of classic staples that perhaps only Iron Maiden can match. Called everything from heavy metal bards to modern day minstrels, they also hold the ability to transport their legions of fans to another time and place with their majestic songwriting, fantastically themed lyrics, and their meticulous, emotion-packed music." - Metal_Treasure
Masterpiece. 10/10
It's not officially rated (there's nothing on the band's wiki page) and this is weird because for me this is their best album.
I put it at #1 because if most of their albums were rated 9.5/10, this one should be rated even higher - I would say 9.9/10.
If I include my personal preferences I would rate it 10/10 since this album just has everything I personally need to hear and I don't wanna change anything. - Metal_Treasure
2
Nightfall in Middle-Earth (1998) - 9.5/10

3
Beyond the Red Mirror (2015) - 9.5/10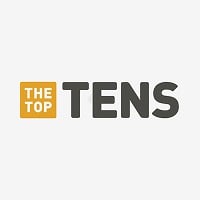 4
Somewhere Far Beyond (1992) - 9.5/10

Cool
5
Imaginations From the Other Side (1995) - 9.5/10

AllMusic - 4/5.
The atmosphere of this album is darker in comparison to their earlier works. In 2005 this album was ranked number 373 in Rock Hard magazine's book of The 500 Greatest Rock & Metal Albums of All Time. - Metal_Treasure
6
A Night at the Opera (2002) - 9/10

Allmusic - 2.5/5.
One of the best Blind Guardian songs is on this album (And Then There Was Silence). I think this album is underrated by both critics and fans. Yes, it's more progressive yet keeping the stuff heavy. - Metal_Treasure
7
Tales From the Twilight World (1990) - 9.5/10

AllMusic gave 4.5/5 and this is the highest score AllMusic gave to a Blind Guardian album.
But I know that Blind Guardian fans don't like this album very much, actually it's the least liked album by the fans.
However, I can't ignore songs like Lord of The Rings, The Last Candle, Traveler In Time. - Metal_Treasure
8
Battalions of Fear (1988) - 9/10, 8.6/10, 4/5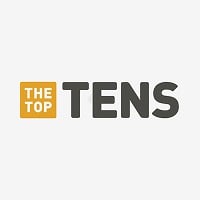 9
A Twist In the Myth (2006) - 89/100, 8.5/10, 4.5/5

I think this album was underrated, for me it's 9.5/10. - Metal_Treasure
AllMusic - 3.5/5.
This is the softest Blind Guardian album and I guess this was the reason metal reviewers rated it relatively low. But I think the increased complexity makes up for it - the album marked a significant step to a more complex and progressive sound, more complex drumming, more folk elements as part of the progressive sound, more and better vocal harmonies. - Metal_Treasure
10
Follow the Blind (1989) - 7.5/10

BAdd New Item
Related Lists

Best Blind Guardian Albums

Top Ten Most Beautiful Blind Guardian Album Covers

Best Albums Between Blind Guardian and Iced Earth

Best Blind Guardian Album Covers

Top Ten Blind Guardian Album Covers
List Stats
10 listings
2 years, 287 days old

Top Remixes

1. At The Edge Of Time (2010)
2. Beyond the Red Mirror (2015) - 9.5/10
3. Nightfall in Middle-Earth (1998) - 9.5/10

Metal_Treasure
Error Reporting
See a factual error in these listings? Report it
here
.