Top Ten Hip Hop Albums of 2017
Martin_Canine
The Top Ten
1
Damn. - Kendrick Lamar

BEST OUT THERE
I am one of the few people who weren't completely blown away by Lamar's previous album "To Pimp a Butterfly". That was mostly due to the freejazz inspired beatwork which at some points was difficult to listen to. Now on "Damn." he's back with a full blown hip hop album with awesome beats, that perfectly compliment his flow and don't take the spotlight away from him. As usual, Lamar is somewhere in between drawing associations using cryptic and poetic wording, and being directly critical.

4 out of 5. - Martin_Canine
2
All-Amerikkkan Badass - Joey Badass

I agree with the placing of this. Kendrick is easily the best rapper currently breathing, but Joey is so incredeibly talented. This project is a 9/10 for me, and I really hope he drops a new project soon
3
Started from the Bottom / KrabbenKoke Tape - SpongeBozz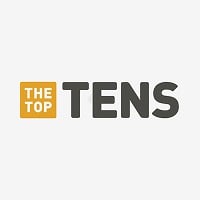 SpongeBozz, Germany's greatest rapper at the moment next to Kollegah who is his archenemy, completely vanished from the media for 2 years before he suddenly came back in 2017 with two epic lead singles released as a 27 minute double video, and revealed his true identity. The album we finally got is a 115 minute musical adventure that goes beyond the boundaries of the hip hop genre. The first disc is by Dimitri Chpakov, aka Sun Diego, his true uncostumed self. The songs are often angry, sometimes a bit melancholic or simply fun. It starts off with "Started From the Bottom", which as the title suggests, tells the story about how he came from a family with drug dealer ties to his massive chart success, which also includes financing microphones, cameras and more with his own drug money. It has the most complex and greatest rhyming of all time. It is followed by the 18:30 minute "Apocalyptic Infinity", which attacks the German rap scene and how they never paid him the respect he deserved ...more - Martin_Canine
4
Big Fish Theory - Vince Staples

5
Flower Boy - Tyler, the Creator

This album was interesting. I was not a huge fan of other Tyler albums (not terrible, but not comprable to kendrick or run the jewels). However, the singles released beforehand were lyrical, and had excellent production. Listening to the album, the flow of the tracklist was nice, and every track was at least a 7.5/10. The first time Tyler has been so revealing and introspective.

This is the album of the year. I am a Kendrick fan, not a Tyler fan. But Kendrick's album had some weak songs (loyalty, god). It was in no way bad. But I feel that most people saying his album is best don't listen to the full albums and say his is best because everyone else does. Meanwhile, Tyler managed to pull together an album with excellent rapping, beats, and features.
6
Drogas Light - Lupe Fiasco

Lupe Fiasco is arguably one of America's most lyrical rappers. I must say, this year I focused more on German hip hop than on American hip hop unlike last year, as at the moment the German scene is a bit more interesting for me, but I wouldn't miss a new Lupe Fiasco album. And I wasn't disappointed: Fiasco has never had such an exciting flow on his songs to deliver his poetry slam, and is backed up by great beats. In songs like "Pick Up the Phone", the metaphors and images unfold as they get twisted and turned right in your ears; well known phrases get dissolved and rearranged, until their meaning is turned into the opposite. The album furthermore shows a variety in style, offering the modern trap style, oldschool hip hop, pop rap and even a nostalgic flashback at 2000's rock-hip hop hybrids. It's also interesting how he uses his lyrical abilities for deep and personal, but not as heavily political tracks as he did in the past. Whether that is a good thing or not is entirely ...more - Martin_Canine
7
New Waves - Bone Thugs N Harmony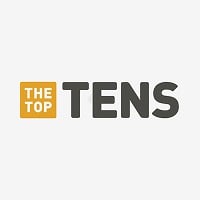 8
Everybody - Logic

Logic expresses his belief of everybody being born equal but not treated equal and why we must fight for the equality of every man, woman, and child regardless of race, religion, color, creed, and sexual orientation. Logic also explains how he was not believed by others when growing up and how he proved them wrong
9
Saturation - Brockhampton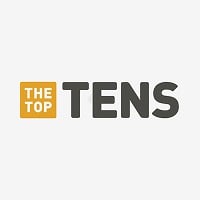 All three albums are abosolute bangers
10
I Decided. - Big Sean

Sorry but Big Sean is boss
The Newcomers
? Six Feet Thunder - Young Kira
?
Perception - NF

The Contenders
11
Feder Gottes - Entetainment

SpongeBozz is the most famous winner of the popular German video battle rap tournament JuliensBlogBattle, but also Entetainment won the contest in 2015 with his psychopathic and dark horrorcore rap. His debut album is a departure from the aggressive violent nature of his raps, but it still is full horrorcore, yet its focus is set more on atmosphere and moody lyrics than straightforward violence. We have lyrics about the apocalypse, one song is told from the perspective of a paranoid man, another has him as a religious fanatic bringing you the wrath of god. His songs are written with poetic and powerful wording, over moody and calm beats. Surprisingly, he decides to not ram his axe into the listener's head, but instead slows down for some chilling twisted goosebumps.

4.5 out of 5. - Martin_Canine
12
More Life - Drake

I think its best of the year forget all the hype about Kendrick
Around the time "If You're Reading This It's Not Too Late" (which was the first I owned by him) was released in 2015, Drake was on the way to becoming one of my favorite non-German rappers.The album was amazing, so many different moods, from anger to sadness to nostalgia, yet so minimalistic in sound. It was simply awesome having an MC with such personal lyrics and much charisma to back it up. Many didn't like "Views", but I couldn't understand why. It has everything the previous album had except for the anger, therefore it also offered some fun, and it was more diverse in sound. Now that "More Life" arrived, I kind of understand the problem: after a while, you get used to his style. His sound, his personal lyrics, his flow. And his albums are always packed with a huge amount of tracks. Don't get me wrong, I still absolutely like him and he deserves praise, but I'd still prefer if he would record an album that has more diverse stylistic influences.

3 out of 5. - Martin_Canine
13
Roswell - Marteria

Marteria is one exceptional German rapper. He is not dark and not sinister like most German rappers, but at the same time he's not exactly a conscious rapper either, and too experimental to be fully called pop. Yet he is acclaimed in all three circles. He throws scifi tropes, political statements, everyday phrases, pop culture, Germany's social life, and even more at us and draws associations using word play. "Roswell" is an album in which insects greet you with a high five (as one of the lines says), with pop choruses, druggy drum kits, distorted electronic synth lines and a laid back poet on the mic.

4 out of 5. - Martin_Canine
14
Tru. - Cro

15
How to Flex & Troll a Scene - Dat Adam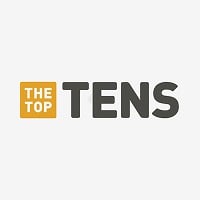 2016's "Hydra 3D" was an album packed with sociocritical statements, anime aesthetics and the wonderful message of love and peace. Hip hop trio DatAdam were modern day hippies with a love for science fiction and Japanese pop culture, who despised modern day commercialism and superficiality, wanting the world "connected". It sparked a new scene: cyber hip hop.

In 2017, they released this 20 minute EP, "How to Flex and Troll a Scene". And as the title suggests, it is an attack on German hip hop. They never call anyone by name, but prefer to simply state that they have a lot of fun not giving a damn about anything trending and how much they are disappointing in the way German rappers sell out. On the way, they go on full flexing mode, always with a wink, as when Taddl states he'd never boast, before adding a "but" and boasts for the rest of the verse. The beats by producer Marley can hardly be called hip hop anymore, they are more ...more - Martin_Canine
16
Black Friday - Bushido

Bushido is Germany's most successful, famous, influential and respected rapper. He was not only responsible for a huge change in direction, from pop rap to dark street rap, he also paved the way for every other German rapper after him, having gotten the genre mainstream attention. Despite his impact, his music has been a bit tiring the last few years. He releases one or two albums each year, all of them massively successful and usually chart-topping, but there is little progress in sound. The same kinds of beats (moody strings, much bass, hard drum kits), the same topics (drugs, violence, controversial attack on celebrities, sex with "your mother") and always solid performances without much surprise. When he started, it felt gritty, energetic and refreshing. There hasn't been anything like this before, and it captured a certain spirit of life in poverty and the streets. After years, it felt more and more like a routine. But "Black Friday" somehow manages to sound fresh and exciting. ...more - Martin_Canine
17
Known Unknowns - Billy Woods

18
Jung Brutal Gutaussehend 3 - Kollegah & Farid Bang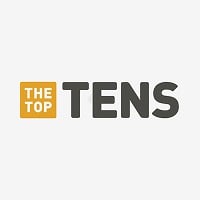 19
Zahltag - Gio

Like SpongeBozz and Entetainment, Gio won the popular German video battle rap tournament JuliensBlogBattle. He was 2014's winner, and in the battle of the champions won against Entetainment but lost to SpongeBozz. "Zahltag" is his debut album and marks a very strong departure from battle rap: it's a personal and fairly clean album that is uplifting and positive. The beats are smooth and atmospheric, and his raps center around how no matter how bad life may seem, it will always turn for the better. To get that across, he also interpolates aspects of his own life.
Unfortunately, most of the fans obviously didn't like this new direction, as the album was a commercial failure. A pity, it's a good record. Maybe they expected something more menacing and sinister from a battle rapper whose album cover artwork looks that dark.

3.5 out of 5. - Martin_Canine
20
Grateful - DJ Khaled

PSearch List
Recommended Lists
Related Lists

Top Ten Non-Hip Hop Albums of 2017

Martin Canine's Favorite German Hip Hop Albums as of June 16th, 2017

Best Hip Hop Albums

Most Overrated Hip-hop Albums of All Time

Top Ten Classic Hip-Hop Albums
List Stats
100 votes
44 listings
212 days old

Top Remixes (4)

1. All-Amerikkkan Badass - Joey Badass
2. Drogas Light - Lupe Fiasco
3. Everybody - Logic

DaWyteNight

1. Tru. - Cro
2. Started from the Bottom / KrabbenKoke Tape - SpongeBozz
3. Jung Brutal Gutaussehend 3 - Kollegah & Farid Bang

Martin_Canine

1. Big Fish Theory - Vince Staples
2. Flower Boy - Tyler, the Creator
3. Saturation - Brockhampton

djpenquin999
View All 4
Posts
Error Reporting
See a factual error in these listings? Report it
here
.