Top 10 Hip Hop Albums/Mixtapes/Eps of 2015
These are my personal picks for the top 10 albums of 2015
The Top Ten
1
To Pimp a Butterfly - Kendrick Lamar

This was one of my most highly anticipated albums when 2015 first started as Kendrick released one of the best albums of the year with Gook Kid Maad City in 2012, I personally didn't think he could top that album and every other album he released couldn't top it, but boy was I wrong with TPAB. The messages, meanings, beats, everything on this album are what I expected AND then some. While it's not my FAVORITE album of this year, it's still at the number 3 spot and one of the most important albums in recent years. 9/10
I'll admit, I didn't like this album at first. However, it really started to grow on me each and every time I listened to it. It truly is a masterpiece.
2
Shadow of a Doubt - Freddie Gibbs

3
GO:OD AM - Mac Miller

Mac Miller pulls together a FANTASTIC effort in this newest album, with dope one liners, melodies, hooks, and beats.
I personally didn't think Mac could top his Faces mixtape he released last year, but with this one he puts together every one of the styles he's used in Faces, WMWTSO, etc and mixes them in this album and creates a near perfect album 9.7/10
4
Rodeo - Travis Scott

As you can probably tell from the previous entries in this list (future and flocka) I love me some hyped up music based around production with a dope ass MC riding the beat, and Travis Scott released exactly that, and made one of the best album of this year with Rodeo. He also released my favorite song of 2015 on this tape, Antidote, everything about that song is dope. 8/10
5
32 Zel/Planet Shrooms - Denzel Curry
Denzel Curry is my Curryent (pun intended) favorite young rapper, releasing one of my favorite projects of all time for any genre, Nostalgic 64, so I knew I was bound to LOVE this album, and I did. His flow, and the production and song subject matter are all perfect. He also released the hottest banger of 2014, hell even 2014, with Ultimate. He MURDERS the beat on that song.8/10
Meant to say 2015, hell even 2014*
6
Slime Season - Young Thug

7
No Ceilings 2 - Lil Wayne

8
Dirty Sprite 2 - Future
When I first got introduced to Future from a friend of mine, I wasn't expecting much really because I had heard some songs he was featured in, so I went in with low expectations
And by the end of track 1, I knew I was gonna LOVE this album, every single one of the songs on this album is either too smooth to not like, or it straight up SLAPS and gets me hype, I wouldn't take a single song off of the album, they all fit his style perfectly. 9.5/10
9
B4. Da.$$ - Joey Badass

10
Flockaveli 1.5 - Waka Flocka Flame
I wasn't too big a fan of Flockaveli 1 or any other Waka Flocka album in the previous years, but as soon as I seen TheNeedleDrop tweet about it, I checked out the album
By track one I was hooked and I knew I was going to straight up love the album, the beats and Flockas energy with the "BOW BOW BOW" just got my hype and happy. If you like beats and trap/drill music in general, you will love this album. 8.5/10
The Contenders
11
Evermore: Art of Duality - The Underachievers

I first heard about these guys when Anthony Fantano reviewed their previous albums, and I wasnt all too impressed with the lackluster production and the songs being kind of all over the place but with this album, they rap about growing up in the hood seeing murders, drugs, etc and do it in a way I haven't seen any other group do before. They also split it into 2 sides, side one being more concious rap, and Side 2 being a more hyped up type side (sort of like Danny Brown's album Old) but the way they executed it was just straight up dope, and I love them for it 8/10
12
If You're Reading This, It's Too Late - Drake

13
Summertime '06

14 Pilot Talk III - Curren$y
15
90059 - Jay Rock

16
Asphalt Massaka 3 - Farid Bang

17
Planktonweed Tape - Spongebozz

18
What a Time to Be Alive - Drake and Future
Despite this album being recorded in the span of 6 days (lol), future and drake manage to pull together one of the best tapes of the year, releasing smooth tracks like Diamonds Dancing, and bangers like Jumpman and Big Rings. These 2 are changing the game with every single tape they release
19 56 Nights - Future
20
So the Flies Don't Come - Milo
nice
21
A Special Episode Of - Open Mike Eagle

22 Days with Dr. Yen Lo - Dr. Yen Lo
23
Zuhältertape Vol. 4 - Kollegah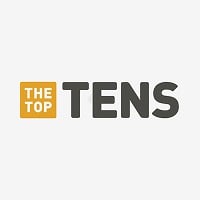 24
Cla$$ic - Bushido & Shindy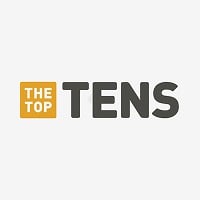 BAdd New Item
Related Lists

Best Hip Hop Albums

Top 10 Best Hip Hop Artists

Top Ten Greatest Hip-hop Producers

Best Hip Hop Songs of All Time
List Stats
24 listings
3 years, 212 days old

Top Remixes

1. Shadow of a Doubt - Freddie Gibbs
2. To Pimp a Butterfly - Kendrick Lamar
3. 32 Zel/Planet Shrooms - Denzel Curry
RyanMontero
Error Reporting
See a factual error in these listings? Report it
here
.