Top 10 Hockey Players That Never Won the Stanley Cup
List of the best Players in NHL History to not have their name engraved on Lord Stanley's Cup.

1 Mike Gartner

He played for the Washington Capitals during the prime of his career, ENOUGH SAID. In spite of the fact the he played with the Caps during his campaigns, he still managed to compile over 700 goals! - jackgusto

Another depressing Cap fallen short of Lord stanley.. - capscaptain

2 Mats Sundin

Carried leafs through the dark ages

Mats is the best player here - Mike bossy

3 Marcel Dionne

Wayne Gretzky has the most 100 point seasons with 15, Lemieux is second with 10, third place? Dionne! He's one of the absolute greatest players ever, period, yet he doesn't get the recognition he deserves because he didn't win a cup. However, on a list of the greatest players who never won the cup, he should be number 1 hands down.

Played between Dave Taylor and Charlie Simmer for a good portion of his career, at a time when the fans at the Los Angeles Forum were sort of indifferent to the Kings and ice hockey in general. Because of Dionne's passing Charlie Simmer recorded 56 goals in 1979-80 and the same total in 1980-81. - jackgusto

4 Jarome Iginla

Guy deserve the cup

I feel so bad for Jarome Iginla because he's 40 and he doesn't want to retire because he wants the Stanley cup. And nobody hasn't sign him all year and this fall maybe he won't get sign too.

5 Pavel Bure

6 Peter Stastny

One of the most prolific scorer's of the early 1980's, Stastny was unfortunate to have landed in Quebec at a time when his brothers Marian and Anton were his line mates and the only other scoring help came from Real Cloutier and Michael Goulet. - jackgusto

7 Adam Oates

Arguably the greatest passer of his era, with Wayne Gretzky and Mario Lemieux being the only other players in the discussion. Oates was the reason for Brett Hull's remarkable 1990-91 campaign when he registered 86 goals. Maybe, if Detroit wouldn't have dealt him in the infamous Bernie Federko trade he could have won a few with the Red Wings in the 1990's. - jackgusto

Oates. What else to be said. Plus he plays on the caps so no Stanley Cup #TheSadLifeOfACapsFan - capscaptain

8 Gilbert Perreault

The catalyst and center piece of Buffalo's "French Connection", Perreault never really received the adulation that a player of his caliber truly deserved! - jackgusto

9 Henrik Lundqvist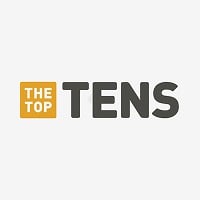 Henrik Lundqvist is a Swedish professional ice hockey goaltender for the New York Rangers of the National Hockey League.
He deserves the cup
Just so good
10
Phil Housley
Great skating defenseman in the era that belonged to Paul Coffey and Ray Bourque. It's probably hard not to feel like you're overshadowed when you played defense in the 1980's with the aforementioned Coffey and Bourque as well as the likes of Al MacInnis and Larry Murphy. - jackgusto
He's a great offensive d-man and should've gotten into the hall years ago
The Contenders
11
Jeremy Roenick
IT was a menace with a bad attitude. But could puck with the best
12 Mikko Koivu
13
Alexander Ovechkin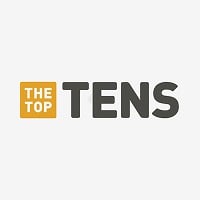 Alexander Mikhailovich "Alex" Ovechkin is a Russian professional ice hockey winger and captain of the Washington Capitals of the National Hockey League.
Take him off the list, because Ovechkin won the Cup in 2018.

Thank You!
Sorry My Friend. Now Ovechkin Won the Stanley Cup. The date he won the Cup was on June 7, 2018. Ovechkin won the Cup.
Easily the best player to never win a cup. Sure, he's still got time - but 11 years is a career for many on this list.
Can he still win one? I guess, but if it doesn't happen he would be like Gretzky in LA.
Another early playoff exit!
14
Dino Ciccarelli
Traded by the Red Wings to the Tampa Bay Lightning in 1996, and they go on to win the 1996-97 Stanley Cup in a sweep of the Flyers. - jackgusto
15
Darryl Sittler
Still Holds the record for most points in a single game with ten, if that's any consolation? - jackgusto
16
Norm Ullman
Anyone who can say that they played on a line with Gordie Howe can say that they were fortunate to have done so, the downside for Ullman was that he played in Detroit in the 1960's when championships were a memory. - jackgusto
17 Steven Stamkos
18
John Scott
Glad he won MVP at the NHL all-star game though.
19
Curtis Joseph
Fourth most wins in NHL history. He consistently stepped up his game in the playoffs, often dragging horrible teams to the next round.
20 Dale Hawerchuk
21
Vladimir Tarasenko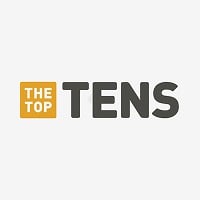 Vladimir Andreyevich Tarasenko (Russian: Влади́мир Андре́евич Тарасе́нко; born 13 December 1991) is a Russian professional ice hockey right winger currently serving as an alternate captain for the St. Louis Blues of the National Hockey League (NHL).
22 Henrik Sedin
23
Shane Doan
Even though he had plenty of chances to move to a contending team he was loyal to the Coyotes. He's the highest scoring Yote of all time and at one point was one of the most skilled in the NHL.
24
Daniel Alfredsson
He's one of the best players to have ever existed in modern NHL. He's also the one who helped the Ottawa Senators boom into what they are today
25
Michel Goulet
You can only score 50 goals so many times from the left side of center and come up empty in the championship depatrment year after years. Goulet had his chance though, when he played with Roenick, Chelios, and Larmer in the1992 Stanley Cup Finals. - jackgusto
26 Ben Bishop
27 Brian Propp
28 Rick Nash
29
Ryan Smyth
Came so close in 06 and had the misfortune of being homesick for Edmonton a year before the Kings win their first cup
30
Jean Ratelle
Hall of Famer played till he was 40 with 15 seasons in the playoffs. Was the class of the league for so many years.
31 Daniel Sedin
32 Eric Lindros
33
Mitch Marner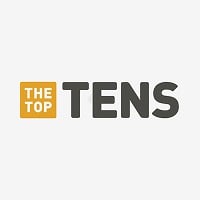 Hopefully he can end our drouwt
34
Auston Matthews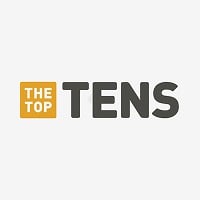 Auston Matthews is an American professional ice hockey player for the Toronto Maple Leafs of the National Hockey League.
Mathews is the goat
35
John Tavares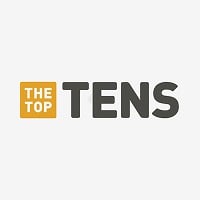 John Tavares is a Canadian professional ice hockey centre and an alternate captain for the Toronto Maple Leafs of the National Hockey League.
come on Tavaras win 1 please
BAdd New Item