Best Hockey Players of All Time
The Contenders: Page 4
61
Martin St. Louis
He was the reason Tampa was so great when he was with the team. St. Louis and Lecavalier were a powerhouse. St. Louis especially being one of the shortest players in the league, he had the ability to dance around players, and he also had tremendous speed. He is definitely one of the best players of all time. - Graham
Y'all are idiots! Marty is oldest to ever be leading scorer in nhl history, won another scoring title, 2 sportsman accolades, and a Stanley Cup.. Oh.. And after being undrafted because he was "too small" and let go by the Flames. Thanks Calgary! We treasure him in Tampa Bay and he should be an inspiration for any young hockey player. I like Steven Stamkos but he's rated higher? What has he done? Grow up people. ! Don't vote for someone if you just read their name in today's paper.. Jesh..
V 1 Comment
62
Shea Weber
I love his snipers that he used to shoot the puck in the net and ripped through it
63
Anze Kopitar
One of the best centers right now
I think Anze is the best roll model
He is the best hockey in the world
Awesome!
V 3 Comments
64
Dhyan Chand
He was the magician of field hockey. No one can beat his ability with handling ball with his stick.
Who the heck are in the top ten when he himself led his team not twice but thrice to win an Olympic gold. Who was even asked by Hitler to join Germany and he regretted it..what the fudge he is number1 without any doubt
Truly a fantastic player popularly known as wizard of hockey.
Legend of india
V 8 Comments
65
P. K. Subban
Dirty player. Likes to use his skates as weapons. Hopefully, he won't keep getting away with his antics.
Favourite player. He is so dedicated and can create offensive out of nothing
He's the best at rocking
Shea Weber is better
V 4 Comments
66 Jeremy Roenick
67 Denis Potvin
68
Eric Staal
A good player but not one of the top 50 to ever play the game. I haven't seen a Zdeno Chara or a Doug Gilmore
Eric staal is way lower he doesn't backcheck he always gets off the ice instead of helping his team when the other team is about to score and most of his goals are lucky except his shootout
69
Ryan Miller
He is awesome and he would be even better if it wornt for the really stupid brunins
The most consistant goalie, I believe in the NHL. If it wasnt for him, and maybe Chris, the sabres would be horrible.
THIS GOALIE IS HORRIBLE! This year his save percentage is under 900. How is he even in the top 100! This goilie may make many great saves but he lets in way to many goals that are clear cutt shots! His blocker is horible and there are so many more better golies like... Thomas, Flury, even my sister would be better! HORIBLE GOALIE!
70
Johnny Gaudreau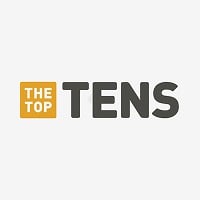 He's a good hockey player
There's a reason he's called GOOD-row
awesome
A beast
71
Jack Eichel
Jack Eichel not only is amazing but when he returned from his injury last year he scored a point per game every time so I'm not saying he should be number one but (I'd be down with that though) at least have him higher than 74
He's gonna be one of the great one's.
Jakc eichel is the best draft pick by far
so true - Willy101
72
Auston Matthews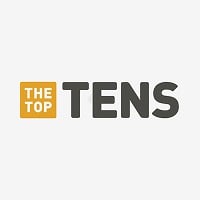 Auston Matthews is an American professional ice hockey player for the Toronto Maple Leafs of the National Hockey League.
Awesome rookie-best player- UNBELIEVABLE
One of the best rookies of all time.
Simply amazing only conner mcdavid and patrick kane top him
AUSTON MATTHEWS IS THE BEST
V 1 Comment
73
Ed Belfour
Man was he the best in the early 90's - chris62185
Ed belfour is the only goalie what can save any thinking other then brodeur asn plus he's one of the oldish goalie and he's awesome and back in the day goalies suck and at also means at grezky is only the best player because goalies back then sucks and they can't anything but belfour is one of the only goalies what can do some thing.
74
Trevor Linden
Not Only A Great Player But A Great Person And A Shoe-In For The Hall Of Fame!
The canucks would not of made it to game 7 against the flames if it wasn't for him
V 2 Comments
75 Jacques Lemaire
76
Eric Lindros
This man changed the sport of hockey single handed. Known as one of the best power forwards in the game he brought the physical aspect as well as the finesse aspect to the ice. His never back down mentality got him a ton of penalty minutes, suspensions and injuries which led to his demise but it also allowed him to score a ton of goals each season and really transform a team. This is the kind of player every team wants and needs.
Was THE best in the league for a short period of time, not many players can say the same thing.
Definitely an over-rated player from the moment he refused to play with the Quebec Nordics who drafted him. He was a solid player, but his off ice antics (pouring beer on a woman's head in an Oshawa bar), the Nordics stunt, and his inability to mix it up with the big boys, reduces my respect for him as a player and a man.
V 1 Comment
77
Bryan Trottier
Before Gretzky and Lemieux many called this center one of the best ever! Now people don't even mention him! Different time and a different game, still one of the best I remember and he did win six times, and his defense was outstanding! As for myself, in his best years he would be my center over the great one and only behind Mario.
Sincerely,
Marc Jansen
Unbelieveable 2 way forward. Have no idea why he isn't top 25 in every single "best all-time" list. He was remarkable.
Voted as the #1 best overall hockey player of all time by hockey news. How is it he is not even in the top 10?
He came to my school
V 5 Comments
79 Miikka Kiprusoff
80
Davey Keon
Keon was my favourite player growing up and this is probably the highest ranking you can justify for him. However some of these other players! Sundin in the top ten all time? Madness. And who the hell is this guy above Keon? Andy Kopafeel? I've never heard of him.
Agree on Keon--he's ranked accurately here. but like the guy said, the other rankings are bizarre
Keon was favourite player growing up as well. Canadiens' Claude Ruel said of him that he was the best player in the world without the puck. His ranking here is quite fair.
V 1 Comment
PSearch List
Recommended Lists
Related Lists

Most Skilled Hockey Players of All Time
Top 10 Black Hockey Players of All Time
Best Field Hockey Players of All Time
Greatest Air Hockey Players of All Time
List Stats
13,000 votes
207 listings
11 years, 344 days old

Top Remixes (57)

1. Wayne Gretzky
2. Gordie Howe
3. Bobby Orr
nobody11

1. Wayne Gretzky
2. Gordie Howe
3. Mario Lemieux
CMCassidy63

1. Mario Lemieux
2. Bobby Orr
3. Wayne Gretzky
divoice
View All 57
Posts
Error Reporting
See a factual error in these listings? Report it
here
.