Top Ten Best Hollywood Undead Songs
The Contenders: Page 3
41
Le Deux

Awesome song, definitely underrated. Great beat and sick raps!
By far their coolest song by far.
Great beat, gives me great writing inspiration
The feel song of the 21st century or any century
42
One More Bottle
I'd say that this song should be higher. This song is actually pretty funny. Underrated
I also think this is the best song I don't know why they always say mary jane please tell me
This song is HILARIOUS. Why it's so far down on the list I have no idea.
V 4 Comments
43
Another Way Out

What? Top 61? Should be at top 10 or somethin'...seriously.
This is an amazing song now thanks to me its number 60 instead of 61
This song is definitely to 10 material. I have 400+ songs and it is my number 1 most listened to song with well 300 plays. My favorite HU song ever and should be top 10. Number 1 on my list!
BARELY 49?!
V 4 Comments
44
The Natives

I love that this song has all the band members sing.
A really underrated song! It has a real blatant meaning that is quite prevalent during the chorus that I can relate to and the tune is awesome, too. This may not be my favourite HU song, but it's definitely in my top 5 now that I gave it a listen. - yugitom
This is awesome guys yo have no style
One of my fave HU songs. Deserves better
V 1 Comment
45
Gravity

A wonderful pop/rock sounding song perfect for clubs.
Goes back to the roots
46
Disease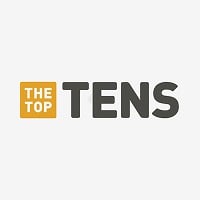 Probably should be in the top 10, great song
V 1 Comment
48
Glory

Completely epic, one of the few songs where they don't autotune Danny's voice. Completely love it!
By far at least top 5
This song is sick
Whaatt? This song is insanely awesome! Why.. Please listen
V 1 Comment
49
Pain

#44? Really? This is better, sound wise and lyrically, than the 43 before it, especially those low quality party songs.

This is my idea of what the top ten should be.
1. Day of the Dead
2. Young
3. Pain
4. City
5. Rain
6. Coming Back Down
7. Hear Me Now
8. We Are
9. Been to Hell
10. Glory
Awesome song, super underrated
This song is so true about life...
This song is the absolute best
duece did awesome
V 1 Comment
50
Bottle and a Gun
This is 1 of my favorite HU songs ever. It's got hilarious lyrics and funny man, deuce, and Charlie scene all have killer performances
Its a great song
Its better than bullet, everywhere I go and young

51
Usual Suspects

This has to be top 5... I can't believe it's not. It's one of their best songs. It's got a great chorus, great strong rapping, and great instrumentation. Love the heavy guitars mixed with dub step.
Catchy chorus, great verses, what surprised me the most was how catchy Funny Man's verse was. - Yoshinaruto
Catchy and amazing verses and good lyrics and motivating and perfect
Awesome song. Must be top 10, if not top 5. The music videos great, by the way(Off topic)
V 5 Comments
52
El Urgencia

They're best party song, better than everywhere I go
It's amazing
53
Pigskin
This song is beast. I'm really surprised it's not higher up on the list. Seriously people, what's wrong with you?!?
Hut one hut two hut three go! This song is awesome.
V 3 Comments
55
Tendencies

This is sad. Why is this song so low... This isn't even in the top 50, yet Bullet is number 3?... Seriously? This is their best metal oriented song. It has great guitars, great, great vocals, great lyrics.
This is my favourite HU song. Cmoon guys this should be ranked better. This song is just crazy!
56
Dark Places
My favourite song on DOTD. The verses are amazing (especially Charlie Scenes) and the the chorus had me hooked the first time that I heard it. It needs to be so much higher on this list.
Charlie Scenes part is amazing
57
War Child
A perfect song if you are having a rave!
Awesome song and one of the best songs on day of the dead
There best party song
This song Is Beyond awesome! If You haven't listen to it u really have 2
58
California Dreaming

Should be in top 5, if you like their more rap/rock songs then this should definitely be up there.
Awesome song. Finally they use guitars while the whole song)
Top 4 is very good and has great rhythm
It's amazing! Danny did awesome!
"I'm no shooting star, Just a burning heart"
Awesome! - EliHbk
V 1 Comment
59
I'll Be There
How is this not higher?! I fell in love with this song when I first heard it
I really relate to this song. It really speaks to me
Sequel to bullet, great song.
Such a great song
60
Lump Your Head

This is such an underrated song. The vocals rule, the lyrics have a good meaning (that if you don't shut up in front of the wrong people, you better watch out), the instrumentation is awesome, and it's an overall great song.
Underrated song, should be in top 25, great vocals and humor from funny's back up vocals, just a great song
This is one of my absolute favorites.
I love it
V 4 Comments
PSearch List
Recommended Lists
Related Lists

Best Songs from Hollywood Undead's American Tragedy

Best Songs from Hollywood Undead's Notes from the Underground

Best Songs from Hollywood Undead's Swan Songs

Best Songs from Hollywood Undead's Day of the Dead

Most Underrated Hollywood Undead Songs
List Stats
7,000 votes
95 listings
8 years, 200 days old

Top Remixes (79)

1. Black Dahlia
2. Young
3. Paradise Lost

Doggystyle

1. Undead
2. Been to Hell
3. Day of the Dead

TheTecchPoTaToCHIP

1. Undead
2. Day of the Dead
3. We Are

Yoshinaruto
View All 79
Posts
Error Reporting
See a factual error in these listings? Report it
here
.