Top Ten Best Hollywood Undead Songs
The Contenders: Page 4
61
Save Me
This is one of my favourite songs and definitely in my top ten. Wish it was a bit higher up really.
This song is really good. It's a shame there aren't many people who like this.
V 1 Comment
62
Apologize

Awesome Song! Well Heard it many time and hope it gets more Like and comments from all over the world.. According to me I love it a lot
Great song
53?! No way, this song deserves top 10! I mean the way they harmonize, it's legendary. Lyrics are just blunt out fabulous!
63
Medicine
Medicine is an amazing song. It is extremely catchy and is the kind of song you HAVE to play on full volume. I love it and it should be much further up.
This should be about #3, it's the best track by them that doesn't include Deuce, I absolutely can't get over the beautiful vocals in this song and the lyrics, I could not like this song more,
This song is amazing! It should be higher on the list, awesome beat too
The best song of them all.
V 2 Comments
64
Does Everybody In the World Have to Die
Doesn't deserve 60, needs way higher up
Madness song of all time!
My rage song
Wow.
65
Pray (Put 'em in the Dirt)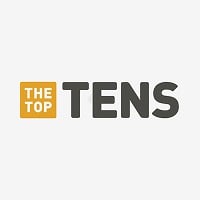 Everything about Pray is perfect--great lyrics, epic beat, PERFECT verses, with J3T and Danny nailing every word! The throwback to Does Everybody in the World Have to Die makes it even more amazing, and it's catchy as hell! Once you know the lyrics it's impossible not to sing along. This one deserves to be higher on this list - kitkat915
Spiritual sequal to Does Everybody in the World Have To Die, Johnny did an amazing job with this, a should be in the top 10.
66
Knife Called Lust

WHAT?!?! Y is this @ the bottom! My favorite, if not #1, it should at least be in top 10 :P
HOW IS THIS SONG 31 IT IS MY NUMBER 1 listen to it please you will love it and it will be NUMBER 1!
The best song. I know all the words. Definitely should be in the top 10
Top 20 at LEAST
V 5 Comments
67
Tear It Up

Tear it up is one of my all time favorite and I have had it on repeat for at least a week now. This should be in the top ten, and at least in the top twenty. I actually love all HU songs, with danny or deuce it doesn't matter. This song should be on your list to listen to.
This is a way way way WAY under rated song
THIS SONG HAS THE BEST INSTRUMENTAL IT SHOULD BE TOP 10.
68
Renegade

Its one the bests songs of all time
Why is this not number one? Ever since deuce left they got even better
Possibly the hardest song they've ever made ( tendencies next)
68? #68 should be that garbage at the very top like Everywhere I Go
69
Up In Smoke

Great song about funnyman getting high with his mates its very humorous
Yeah awesome song I really love this song n salute to this singer n all the best for your future...
Awesome
71
Whatever It Takes

dope
Best song ever
The music the lyrics
Everything is awesome
72
Party by Myself
Very funny song! I really like it!
I different sound then...really any of their other songs, but its one of my favorite's
No! how the hell is it this low? this (along with 'war child', 'everywhere I go' and 'coming in hot') is my RAVE SONG and never fails to pump me up! It upsets me to see it so low, on the last page. since it is SO LOW I will take this perfect moment to I ROLL SO LOW CAN'T KEEP UP WITH ME! :3 #HU4L #undeadarmy #undeaforlife #whathappenswhencharlieandfunnyareleftalone
73
Comin In Hot Alternate Version
This is on of the top 5 HU songs
Catchy lyrics,Hollywood undead,and red necks the only problem is its rank on this list
74
Live Forever

Great song. Should at least be at the top 50s
This song made me like Hollywood undead in the first place. Really, and I repeat: REALLY underared song.
V 1 Comment
75
Christmas in Hollywood

This is just the silliest, most ridiculous song. It's a lot like Everywhere I Go and Comin' in Hot in that aspect. The beat is catchy and fun, the chorus is something you can chant when you're alone (I wouldn't recommend in public, but, to each his own I suppose), and the lyrics are plain silly. I like to call this kind of stuff 'Sophisticated Immaturity'
Simply hilarious. Put this higher
It's Christmas in Hollywood santa's back up in the hood
What? This is in top ten!
V 1 Comment
76
No Other Place

This isn't my favorite HU song but seriously? As if this in the bottom five. I wouldve thought it would be in top 25 at least
Very slow music!
I don't like this song!
The beat + FM :3 kicks ass
77
Pimpin'

This song is so good, it should be higher up on the list. I like it that it features four rappers in one song.
78
The Kids

HU's very 1st song, & still in my opinion it's their best! Sure it may only be Deuce & J-Dog, but it really shows them connecting & it has that classic HU sound that never gets old!
This song should be number 30 - spodermanfan1000
79
Bitches

Is everyone nuts this is one of there best songs
Great song how is it last
This song has to be higher
1 of my top 10 bitches
V 5 Comments
80
Dove and Grenade

Funny Man's part in this song was so awesome. Have you ever had the shiver go down your spine when you listen to an awesome song? Well, this happened with me. Best song.
Amazing song, always pumps me up for something big.
This is the best song of hollywood undead by far! Very underrated HU song... It's sad, really.
Easily my favorite HU crew song
PSearch List
Recommended Lists
Related Lists

Best Songs from Hollywood Undead's American Tragedy

Best Songs from Hollywood Undead's Notes from the Underground

Best Songs from Hollywood Undead's Swan Songs

Best Songs from Hollywood Undead's Day of the Dead

Most Underrated Hollywood Undead Songs
List Stats
7,000 votes
92 listings
8 years, 159 days old

Top Remixes (79)

1. Black Dahlia
2. Young
3. Paradise Lost

Doggystyle

1. Undead
2. Been to Hell
3. Day of the Dead

TheTecchPoTaToCHIP

1. Undead
2. Day of the Dead
3. We Are

Yoshinaruto
View All 79
Posts
Error Reporting
See a factual error in these listings? Report it
here
.