Frontpoint Security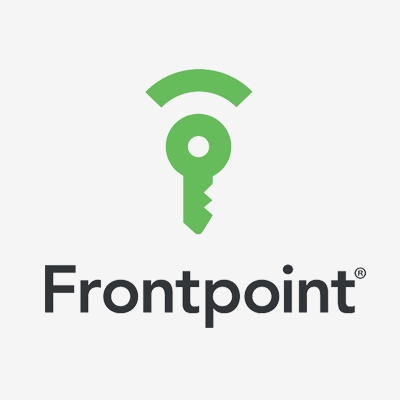 Uploaded by anonymous
Info
Frontpoint was founded in 2007 to take advantage of new opportunities created by the growth of wireless technology and the introduction of wireless data networks. Traditional home security systems relied on vulnerable land lines that required professional technicians to install. Frontpoint saw the need ...
read more
.
Comments
Top
Popular
Newest
The features are amazing, the people are great and there is never any issue if I need to get something replaced. I had a sensor that would not register my front door being closed, frontpoint sent me out a completely different sensor with no problem and even said "no, we wouldn't do that to you" when I asked if there was going to be a charge for the new equipment. My old sensor ended up cooperating but just the fact that they were so willing to help and seemed to genuinely care about making sure I had the best equipment sold me on being a customer for life. The smoke and heat sensor sending an alarm even if the alarm is not actually set is another great feature. Unfortunately, I discovered this multiple times while cooking, but at least I know I'm safe
This system is easy to install on your own because it is totally wireless. I installed my system 18 months and love the ability to see what is going on when I am away. The options that are available with this system cover all the issues that can occur... frozen pipes, water damage, fire as well as break ins. The video monitoring is an added level of security that allows you to view your property from any where via PDA (smart phone) or computer. The customer support is top rate, I had questions with some of the available features and found the customer support team to be very patient and made sure all my questions were answered and stayed on the phone with me until I fully understood my options. Front Point Security is the best!
These folks have tons of educational material on their web site. Their security blog lets you know that they "get it". The DIY approach works best for me and my pocket. Other companies wanted to charge me far more for the same equipment and installation.
I installed this myself - you just plug it in an attach sensors where you need them. There's even a sensor for overhead garage doors that's easy to install. Customer service people are happy to help however much or little you need. System is customizable to your space with glass break, fire, water sensors, and video cameras. Can assign codes to different users and adjust any aspect of system online. I've been a customer since early 2008 and have been very happy with Frontpoint.
Love the features, love that is wireless therefore works best of all companies in my rural area. Love that I can access everything online including setting the alarm and disarming. Love that I can assign pin codes to each person. And ABSOLUTELY love their customer service which is the most important aspect of me staying with any company.
Their customer service is excellent! All the equipment is a breeze to install. I have ordered more sensors and the setup to add them was easy. When the alarms go off (accidently activated by us!) their response is within 1-2 seconds! I love the online monitoring and the online capability to turn the system on or off. GREAT COMPANY!
Completely wireless. No wires to run through the house. Can add additional components whenever I want, piece by piece. Excellent feature set. Can check on and/or do just about anything with the system, no matter where we are. Excellent customer support any time I have an issue, which is rare. Wouldn't trade them for anyone else. Keep up the great work!
I have had a Frontpoint home security system for a couple of years now. Never had a single problem. I always get calls from my sister's alarm company with false alarms. Never had a single false alarm myself. Frontpoint has always been very friendly when I call. It is easy to add on equipment, and their signs are the least ugly to have in your yard. I recommend Frontpoint to anyone looking for a good home security company. There's a reason they're the best.
I installed one of the first systems that FRONTPOINT SECURITY sold and couldn't be happier... Now I have the system installed in two homes... They just PLAIN get it! It's SIMPLE... COST EFFECTIVE... And TRULY RELIABLE! Thanks guys for a great Home Security system... Frontpoint all the way!
ADT may be the big alarm company but they are a rip off! For the quality, SERVICE and equipment you get with Frontpoint I can say there the ones for me. Word of mouth goes a long way on what you get! In the SF Bay area I can check on my house where ever I am, and at any time! That is satisfaction! Thank you Frontpoint!
We've had our Frontpoint Security System for almost a year and have been very pleased so far. The set up was easy and Frontpoint's customer service people are great. Very helpful and knowledgeable. An added bonus is that this system is cellular, so it work's even if the electricity is off!
Frontpoint is the best home security company around. Their system is really easy to set up. Support is very friendly and helpful. They offer good terms with low monthly home security monitoring fees. I never have false alarms, and my dog does not set of the motion alarms. I'm very happy with Frontpoint!
If I were to design a system and its features, I would do it exactly the way they did. I did a lot of research before buying and was turned off by the business model of all "traditional" companies. These guys will change the way other will do business in the future...just watch.
Easy to install, wireless technology, real time information in your smart-phone. Also be able to arm and disarm your home and check the status of your door, windows and be sure that your family is protected for any part of the world is the best feature of this system.

flexible, and customizable, to fit our lifestyle. There are no local people to deal with, so I never wonder who exactly, has security clearance for my house. It is totally wireless, and communicates with my cell phone for any event in my house.
I have been with Frontpoint Security for more than a year now, and have had no problems with its easy setup and with how the system itself works. It has been working sufficiently, along with convenience and peace of mind all the time. This is the best Security System compared to everything else.
Incredible System, incredible service, and incredible price and features. I urge you to look at the features and the cost and you will realize the value very quickly. And the customer service is top notch (even if you are in a 3 year contract, not that you have to be)
Great system my home has been broken into twice since having it installed. It kept them from getting anything more than my tv and they were caught and admitted to the break-in. One will be spending the rest of his live in jail. Third stike.
This is the best. I never leave home without turning this on. What a quick response team also. Keep up the good work. Thanks for monitoring my home in North Dakota when no other company would. Recomend this to everyone.
New customer to Frontpoint. One word describes them. Exceptional. They have been exceptional in every single way. Top notch customer service and good equipment. Affordable price.
Great system and great service, and no pesky sales people. Frontpoint has been ahead of the other alarm companies in offering cellular monitoring.
I had a break in and the alarm went off. The police came in 5 minutes
Was looking into changing my security system for my home and contacted this company amongst several others. We currently have service with ADT andlive in North Las Vegas NV (NLV).

Due to the rules in NLV, NLV will send out the Police until the alarm monitoring service first sends out a security guard to check out the property. Over the last few years I have had 3 or 4 alarm events (luckily all false alarms), and in each case it too from a low of 45 minutes to over 3 hours to dispatch the security guard to our home, essentially making the alarm monitoring USELESS.

In contacting several other alarm companies and indicating that this was a Primary Concern, each still went and recommended a system. In all cases they did not correct the dispatch time concerns, UNTIL Frontpoint!

TO Frontpoint's credit, the first thing I was asked was if the home being monitored was in NLV. When I confirmed this the sales representative explained that due to the poor response times and ...more
We got our frontpoint about a month ago and are very pleased. Easy to install easy to arm/disarm and the remote monitoring is great
Think it is the most secure and least likely to get burglarized without getting police called.