SimpliSafe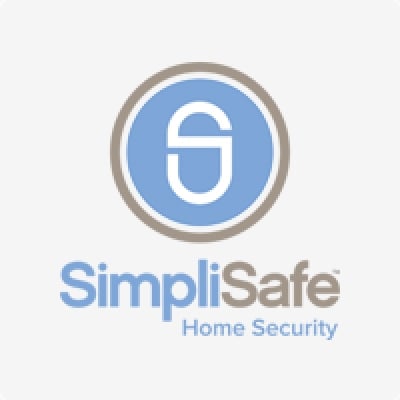 Uploaded by anonymous
Info
SimpliSafe is an award-winning home security system—founded in 2006 by then Harvard Business School students, Chad and Eleanor Laurans. The idea came about after several friends in the Cambridge area had experienced break-ins, but couldn't find a home security product that was designed to help renters. ...
read more
.
Comments
Top
Popular
Newest
Love this system! Had one of the top ones above and there is No comparison!
The mover and shaker. Exposing the Big guys. If you don't believe that, look at all the ruffled feathers and the amount of feedback from them about how bad Simplisafe is. Some to the point of mis- representing the truth. They are worried and have reasons to be.
Great price, easy DIY set-up, awesome monitoring. Very helpful and friendly customer support!
Best bang for your buck. Wireless and works perfect. Calls you before the police.
Regardless of what other security systems providers say, SimpliSafe is just the best. Best price, best equipment, best to install. Can't be beat!
I can't say enough about the low cost, easy setup, and no contract. I put our new system in test mode and had a confirmation phone call and text message in about 15-30 seconds.
The best alarm system and company out there!
Lowest price with greatest options in my area. The wind blew my front door open and the police were there within minutes.
I've had Simpli Safe for 5 years - absolutely no problems. I can arm/disarm it from my phone, see video from my phone, much more affordable than the "big guys", includes an option for no monitoring (free security) How can you go wrong, Oh, and it's wireless, no holes.
Awesome system, easy to install, great overall cost for monitoring.
I don't think anybody can beat this company anybody it always works never fails love it
Purchased this system after several hours of research. It came down to 3 ADT, Livewatch and Simplisafe. I chose Simplisafe due to not minding purchasing equipment up front for the low monthly fee. Very pleased with this system and would recommend.
All around economical for low and middle income families with the quality and reliability of the the bigger companies like ADT, TimeWarnerCable, vivint and Frontpoint and Honeywel! Without the super high monitoring fee!
I am extremely happy with simply safe I lost my master keychain remote and called simply safe they removed it from my system and sent me a new one at no charge the service is fantastic, and the system works great.
I did research before buying... this was my best choice.

Best price - easiest installation - and lowest cost per month for monitoring.
I have two homes I use adt in one of the homes the other is simplisafe adt cost me $30.00 more monthly and I don't have alll the controls and feature has soon my contrat is up I will swicth to simplisafe. Service wise simplisafe has a better service and system
Great system, easy install, inexpensive monitoring, best for the money