Vivint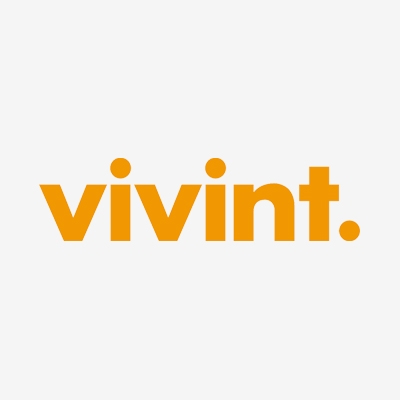 Uploaded by anonymous
Info
The story of Vivint starts in 1999 with two friends who decided the best way to sell home security systems was the hard way: door to door. They felt that every home had special concerns that truly needed to be understood to get the homeowners the right product for their needs. Their approach worked, ...
read more
.
Comments
Top
Popular
Newest
Hands down is taking over in the industry! Safest home protection, fastest response time, #1 equipment, #1 customer service, and the list goes on! Love them so so much! Security, medical, fire, smart thermostat(saves me $35/month), cameras, automatic door locks and lighting. All controlled from my smart phone! No one comes close!
This is the #1 system on the market. I love my system, I can change my temperature of my home, turn of any appliance,
Watch my camera, unlock or lock my doors, check the status of my security system insane! This is truly the system to have in your home. They have unbelievable prices for this kind of system. If you want a company that does everything, Vivint is for you hands down.

Known for their deep commitment to customer satisfaction, APX Alarm is fast becoming one of the top home security companies in the country. If customers experience any problems with their system, APX gets technicians out to fix them as quickly as their trucks can drive. Their service has also received top ratings by JD Power and Associates for excellent customer service and satisfaction.

APX technology is top-notch, with alarms that have live audio systems connected directly with monitoring centers, built-in smoke detectors, and medical service buttons in case of emergency.
Unlike front point home automation that still uses a landline to monitor, Vivint uses a full cell system (not cell back up) plus they aren't the highest awarded for their monitoring for no reason. Best part is... I didn't pay a dime for my equipment! I just pay the monitoring! I expected to pay double a month but instead it's only like 69 bucks a month for the system I fully control from my phone. Oh and the thermostat saves me like twenty a month. (I don't really use the coupons they gave me) and I also save ten percent on my home owner's insurance.
Great customer service, advanced equipment, and a fast response time!
The sales representative that set up my account was friendly and completely honest. The technician that installed my system was quick and thoughtful of my time and property. The customer service is awesome. I feel the value of Vivint (APX) system and service is amazing. The new products they are now offering are very interesting and innovative. I believe Vivint is the future of home automation and security systems.
Vivint is bomb! Automatic door locks with text alerts specific to members of my family. I know if child A or child B has arrived home, then go on my app and watch them on video to make sure everything is fine, and lock the doors behind them. I save about $30 monthly on utilities. So the $68.99 I pay monthly really is only $38.99. Customer service is great. We ended up moving and they came out to our new house and reinstalled new equipment and services absolutely free! I'm so glad we went with vivint.
Some of the Latest Technology, all wireless equipment with cellular 2-way voice. They have the fastest response time of all the national security systems, when I set my alarm off to test it out they were talking to me over the intercom in less then 30 sec. Hands down the most reliable security/home automation system on the market today! It actually won the Consumer electronic award for best security system in 2010!
Vivint has responded immediately on my issues. Including the time I accidentally hit the panic alarm on my key fob while outside cleaning my car. Within 5-10 minutes Vivint had tried to contact me by the alarm box, by my house phone (which I didn't hear) and by my cell phone (which I left inside the house). Because it was the Panic button the police were already on their way.
Vivint is like no other company they let you decide what equipment to use! I love that! Not to mention that it is the best equipment out there! Not only can I protect my home but I can save money with my smart thermostat! And know if I leave my door open when I leave they will contact me before I have even left my home to let me know!
Vivint has the best technology available at the best price. Why would you not want the company with the fastest response time when that is the whole reason you are buying an alarm? I have my system for 5 years now and have never had an issue. When we accidentally trigger the alarm we always receive the call almost immediately from the call center.
I love the service and technology this company offers. Not only is this system way more advanced than the older stuff I've seen but it's also more pleasing to the eye and very easy to use! I only had to pay $99 to have my house set up with cameras, thermostat, doorlocks and everything else! LOVE IT!
Vivint has the highest quality, most-advanced technology, and all the equipment is free. Their follow up service is first rate. Not only am I very satisfied with their cutting-edge home security, their home automation and other services are also pretty amazing.
Great company and great customer satisfaction. Everybody needs a vivint alarm system with new home automation stuff like thermostats, door lock, lamp modules. Control your alarm system and see whats going on in your home even when your not there!
All other company's have been around for so many years and haven't changed anything. Vivint has only been around for 10+ years and they upgrade and add something new every summer! This summer was the doorbell camera. I can't wait to see what they have next summer!
Simply the best product out on the market and the best customer service around. The sales representative that helped me was great to work with and very friendly. Very satisfied with my system!
I really appreciate the quick response and being able to talk to someone over the panel right away. Being able to monitor my home away from home is also a big plus. Very happy with vivint.
Wow high tech and worth a few extra quid a month. So far so good, love the fact Vivant has the fastest response time in the business. Every second counts when these low-life's enter your home.
I've experimented with a few alarm companies and I was taken aback by how much this company can provide at no upfront cost. When I decided to switch to Vivint, the sales rep showed me that the total package cost was $2,800. He even included security and fire equipment that my previous provider did not offer, or would offer if I paid the extra upfront. The best thing about it, is I am saving money on my energy bills, and at the end of the day, paying less than any alarm company I've ever used. That's vivint.SmartHome for ya!
Vivint has the technology and pricing on point, I was paying 55.77 for old equipment from ADT, I got new equipment and sensors from Vivint with the ability to run my system from my cell phone for 49.99. Thank you Vivint!
We've had Vivint for two years now and received an immediate response when WE mistakenly set it off a couple of times. The Vivint person was calm and asked us quickly to give our password to deactivate the alarm. The alarm is loud and piercing. The system has been flawless and it's great that we can activate or deactivate it from our smart phones.
Great response time. Love the idea of controlling my alarm, door locks, live video and thermostats from my smart phone.
Great features for a great price! Plus the savings we get every month on our utilities it pays itself.
Vivint formaly known as APX Alarm has the fastest response time in the security industry.
Love Vivint, easy installment and dependable security with no hidden charges. Safe and reliable company! Perfect for keeping an eye on your business and also kids!
Sweet company and new technology also solar in Hawaii awesome