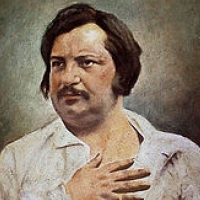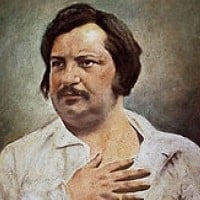 +
Honore de Balzac
Honoré de Balzac (20 May 1799 – 18 August 1850) was a French novelist and playwright. The novel sequence La Comédie Humaine, which presents a panorama of post-Napoleonic French life, is generally viewed as his magnum opus.
Owing to his keen observation of detail and unfiltered representation of society, Balzac is regarded as one of the founders of realism in European literature. He is renowned for his multi-faceted characters; even his lesser characters are complex, morally ambiguous and fully human. Inanimate objects are imbued with character as well; the city of Paris, a backdrop for much of his writing, takes on many human qualities. His writing influenced many famous writers, including the novelists Émile Zola, Charles Dickens, Gustave Flaubert, Jack Kerouac, and Henry James, filmmakers Akira Kurosawa and Eric Rohmer as well as important philosophers such as Friedrich Engels. Many of Balzac's works have been made into films, and they continue to inspire other writers.
Le Père Goriot is the cornerstone of his huge undertaking: the epic saga of modern society. The Human Comedy, composed of 93 novels and short stories, filled with some 2,000 living characters, and intended to cover every possible facet of society, was divided by Balzac under two headings: Studies of manners (social studies) and Philosophical Studies, the former being subdivided into six parts (Scenes of: Private Life, Provincial Life, Parisian Life, Political Life, Military Life, Country Life.) This immense undertaking, wider in scope than the works of a Walter Scott or a Dickens, made Taine, a contemporary French critic, say, "Together with Shakespeare and Saint Simon, Balzac is the greatest source of information we have ever had on human nature."
Version History:
Lists Featuring Honore de Balzac