Top Ten Honorific Nicknames In Popular Music
TheSudhanva
Titles given to music legends to honour their contribution to the music industry.
The Top Ten
1
King of Pop (Michael Jackson)
He was both a child prodigy from the age of 10 when he performed on the Ed Sullivan show in 1970 and became the best selling artist in the world when he came out with the album Thriller which has sold more albums than any other album ever. How many child prodigies were able to become a huge success once they grew up, not too many. Most do not succeed once they hit puberty. Michael was able to reinvent himself starting with his album "Off the Wall", he then had two more great albums, Thriller and Bad, which had 5 #1 hits from that album.
Michael was pure genius. He wrote, he sang, he danced, he choreographed, he produced, he orchestrated, etc, etc. NO ONE else can say that. Unparalleled!
There is only one King... Known across the globe in big cities, tiny villages.. The name Michael Jackson = Legend King of it all...
Michael Jackson is the king of music. "King of Pop is too small for him. He is simply the greatest entertainer who ever lived." ~ Berry Gordy

Michael Jackson is the King! I love him so much, it hurts. I love that cute little boy with overwhelming musical gifts. I love the teenager who had his share of adolescence problems. I love the man who created of the biggest selling album of all time. I love the man who changed music forever. In short, I love Michael... Mikey.. mike... applehead... Jacko!

Michael, you were our gift from God. I miss you.

Michael Joe Jackson: August 29,1958- June 25,2009 😭
V 10 Comments
2
Princess of Pop (Britney Spears)
Britney should be declared as a princess of pop because she really deserve it... After all the controversies that have struck her, people still luvs her...
Britney is the only one! She is a superstar! And a super mom! She is very beautiful, simple, sweet... So She is the best
No one ever calls her that and that name SUCKS! "The princess of pop" she thinks she is a princess. YEAH RIGHT! - Gh_player
All you jealous haters can back off. No one will EVER be as iconic as her. Lol bet the only reason you hate her is because she is more talented and dedicated then you will ever be. All those other girls BOW down to her. Are you like five? Don't cry because she is BRITNEY BITCH.
V 10 Comments
3
Queen of Pop (Madonna)
Madonna. The only one there ever was... And the only one who really deserves to be the Queen Of Pop. Madonna's been around for nearly three decades, sold more than 360 MILLION records worldwithe, and left a legacy that is unmatched by any artist - male, female or band. She writes her own songs, composes her own music, invents her own dance moves, and has innovated the music industry to an extent greater than any other artist's. She's experimented with every genre of music and has had ALL her singles chart on the top of international charts! Long Live The Madonna Mania! Madonna FOREVER! She's irreplaceable, incomparable and inarguably the most talented artist that ever lived, or ever will. We all will die, Madonna will die, but her music will survive the test of time. Queen Of Pop, Queen Of Reinvention, Mistress Of Music, Queen Of Dance, Queen Of Everything Music! Britney, Kylie Minogue, Lady Gaga, Katy Perry, Kesha, Christin Aguilera - all are like her children because they grew up ...more - TheSudhanva
Madonna is unique. Every so often an artist comes along who is just driven to be the best. Madonna is such an artist. Others may copy but they will never surpass her. Madonna in the beginning just did it herself. She had a vision, an ambition and nothing was going to stop her. No help from the Internet, no downloading, no iTunes. Her early achievements as a worldwide superstar came through selling record to fans who had to treck down to the record store to buy hard copy. No facebk, Twitter etc to advertise, just posters, T.V. and newspapers. Madonna toiled! Today's artists have it on a plate. Yet still Madonna is Queen. Her next album is as eagerly anticipated as any. She has made movies, acted on stage, directed, there is nothing she will not try. As her dad once said " she is an achiever". I, for one, believe there will never be another solo artist like her. She will go 'on and on'. Which other female solo performer can fill stadiums worldwide? Rock on Madonna. There'll will always ...more
Love madonna always have. No one was is or will be capable of surpassing her success. Like the article says most of her promotion was pre-Internet. She did it with a business acumen most people can only dream if and that's what people forget. Music and all that goes with it it's art but above all else it's a business. If you don't sell albums singles and concert tickets you will be forgotten. Madonna never will be.
Anyone who disagrees with this one is on the wrong planet.
V 5 Comments
4
The Fab Four (The Beatles)
I think is stupid that The Beatles are not the first... this guys are the best band in music history, they made a revolution in music! - rock2metal
The Beatles were the forefathers of all music we hear today. - TheSudhanva
How is Britney Spears number one? Her singing voice is really annoying. I think Taylor Swift should have been Princess of Pop.
The Beatles are way better than Britney Spears.
5
King of Rock and Roll (Elvis Presley)
This is the NICKNAMES were rating here. Elvis is not my favorite artist, but the "King of Rock and Roll" is like the king of the world.
Most famous king of this music. - zxm
You mean CHUCK BERRY the king of rock n roll.. - Briank
6
Queen of Soul (Arethra Franklin)
Arethra had a weird voice and wasnt that good. Whitney Houston is the true queen of soul
RIP TO THE QUEEN!
Aretha had that voice that just got better when she aged. May the QUEEN R.I.P. She is and will ALWAYS be the Queen of Soul. No one better. Not even Whitney. Whitney is THE VOICE. There's only ONE Queen of Soul!
7
Princess of Country (Taylor Swift)
Taylor Swift sings country pop. Not actual country music. It baffles me that she's even on this list
Taylor swift is really amazing, and I am falling for her. She is the best country singer ever, no doubt someday she will become the queen of country. I will always support her.
I love love love taylor Swift
More Like The Princess Of Country Pop
V 1 Comment
8
Queen of Country (Shania Twain)
Shania Twain's albums have sold into many millions, and she brought country music to the forefront again. She definitely is the Queen Of Country. - TheSudhanva
9
Father of Death Metal (Chuck Schuldiner)
Death was the best death metal band ever, they created the genre! R.I.P. Chuck Schuldiner - rock2metal
Wow.. I didn't think he would be 11 hell yeah m/
10
Prince of Pop (Justin Timberlake)
He is the absolute best and definitely deserves to be the prince of pop
Michael Jackson himself called Justin Timberlake the Prince of Pop, so yeah
He's way too talented and honest not to be
Britney uses autotune, so what is she doing on number 1.
I listen to her music a lot, but she just can't sing live.
JT sings so amazing live and on cd. He deserves it.

(I believe it's now president of pop :/) - Sjinkiie
V 1 Comment
The Contenders
11
Metal Gods (Judas Priest)
They really are the metal gods.
12
Queen of R&B (Alicia Keys)
It is Mariah Carey
It is only Whitney Houston
Rhianna
Who Said That
13 The Four Horsemen (Metallica)
14 The Prince of Darkness (Ozzy Osbourne)
15
King of Hip Hop (Eminem)
He go to damn hard
Most successful hiphop artist and rap God Eminem
*God - venomouskillingmachine
16
Goddess of Pop (Cher)
Oscar Winner, and the only female with 56 years old she have na #1 hit!
Only singer to have #1s in each of the past 6 decades. Very successful singer as well as actress.
17
Queen of Reinvention (Madonna)
Madonna. How true. Madonna has experimented with nearly all genres of music - successfully. She has reinvented her image and style periodically and successfully. - TheSudhanva
18
Lady of Pop (Lady Gaga)
She is queen of pop
SHE IS QUEEN OF POP, NOT MADONNA #BUYARTPOPONITUNES
19 The Bards (Blind Guardian)
20
The Voice of a Generation (Christina Aguilera)
Christina is such a beautiful woman of generation she voice like no other Britney might be a pop princess but Tina has the voice
She is definitely also a princess of pop, as well as reinvention.
Definitely, also The Chameleon of Music
Also, sex symbol of pop music.
V 2 Comments
21
Queen of R&B (Beyoncé)
She's straight up the best in the game and she is the greatest living entertainer while Michael is the greatest of all time but Beyonce is the closest thing we have to Michael Jackson today!
IN MY OPINION BEYONCÉ IS THE QUEEN OF MUSIC.
22
Queen of Hip-Hop (Nicki Minaj)
Nicki Minaj is the best selling female rapper of all time, and has the most hit records of any female. Only a fool would deny her success.
What?! Are you serious? Nicki Minaj is not the queen.
Nicki Minaj is definitely the Queen of rap. The girl has made talent.
Queen
V 4 Comments
23
Godfather of Shock Rock (Alice Cooper)
Even though he was the first to have horror imagery in music he has shocked countless of people and is still singing in his 60's
24
Queen of Pop (Katy Perry)
She is the real queen of pop!
One and only queen Katy..
Katy Perry is the best
SHE IS THE BEST!
V 1 Comment
25 The Father of Rock and Roll (Chuck Berry)
26
Godfather of Heavy Metal (Ozzy Osbourne)
OZZY OSBOURNE RULES!
But Alice Cooper is the Godfather of Heavy Metal!
Ozzy Osbourne is the Prince of Darkness!
Funny that he got the nickname doing nothing. If Tony Iommi had gotten this then it'd be better. Geezer Butler and Tony Iommi helped the band to develop metal and Ozzy becomes famous. He again becomes famous for Randy Rhoads in the 80s. - zxm
27
Princess of R&B (Aaliyah)
I believe that Aaliyah should be the QUEEN of R&B
Aaliyah is most definitely the princess there's no other like her
28
The Prince of Pop Music (Bruno Mars)
The prince of overrated, annoying, overplayed music. - RiverClanRocks
He deserves it. He is so talent
I think he is more of king of funk.
29
Asia's Popstar Princess (Sarah Geronimo)
Yes sarah is the pop star princess
30
Godfather of Punk (Joey Ramone)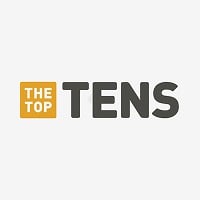 Jeffrey Ross Hyman, professionally known by Joey Ramone, was an American musician and singer-songwriter, lead vocalist of the punk-rock band The Ramones.
31
The Voice of Triumph (Whitney Houston)
This is very true and correct in every way
32 Queen B (Beyonce)
33
God (Eric Clapton)
The exact expression is: "Clapton is God".
34 Asia's Songbird (Regine Velasquez)
35
Goddess of Music (Madonna)
This Hell No!
36 America's Sweetheart (Taylor Swift)
37 King of R&B (R. Kelly)
38
Pop Rock Queen (Avril Lavigne)
She's in the music industry for almost 2 decades,and until now, she keeps rocking the world in every song she releases, that's what makes her deserving for that title " The pop rock queen"
She's the fking best!
39
King of Music (Prince)
King of Music right he should be 1 though
He deserve to be king of something
Absolutely
40 Queen of Hip Hop Soul (Mary J. Blige)
41
Queen of Avant-Garde (Bjork)
Björk found her own unique way of saying art. Rather than bringing million-selling albums, she shows much character in her voice, composition, and musical structure, making her one of the musicians who discovered the unique ability of music, suiting her for the title.
42 Cowboys from Hell (Pantera)
43
Teen Queen (Miley Cyrus)
Miley the new Britney
Britney all over again
Miley geniuses of world record 4 time she made time magazine 2x the new Britney spears
She w way better than sutena
44
The Boss (Bruce Springsteen)
The boss? He can't sing. - RiverClanRocks
45
Godfather of Punk (Pete Townshend)
Pete Townshend also got it. But I think it'd be better if he got Godfather of hard rock. - zxm
46 Emperor of Easy (Andy Williams)
47
Disney Queen (Miley Cyrus)
Hannah Montana best and high school musical best thing ever happened to Disney
Hannah Montana. Best thing ever happened to. Disney. Besides high school. Musical
Miley will always be Disney queen
I love her sp much haters making her more famous
V 5 Comments
48
God of Music (Michael Jackson)
The greatest entertainer of all-time
Michael Jackson will always be better than Justin Bieber
49 The Golden God (Robert Plant)
50
God of Guitar (Jimi Hendrix)
The greatest guitar player ever. To this day all guitarists are influenced by him somehow. Even the lateStevie Ray Vaughn and Freddie Mercury were inspired by James Marshall Hendrix.
Actually, this honorific went to Eric Clapton, as the graffiti slogsn "Clapton is God" was popular in London during the mid-60's
PSearch List
Related Lists

Top Ten Solo Music Artists with an Honorific Nickname

Top Ten Honorific Names for Female Singers
Top Ten Popular Nicknames In Mexico

Top 10 Nicknames and Stage Names In Music
List Stats
800 votes
91 listings
7 years, 270 days old

Top Remixes (5)
1. King of Rock and Roll (Elvis Presley)
2. King of Pop (Michael Jackson)
3. Queen of Pop (Madonna)
zxm
1. King of Rock and Roll (Elvis Presley)
2. Metal Gods (Judas Priest)
3. Queen of Soul (Arethra Franklin)
Metal_Treasure
1. King of Rock and Roll (Elvis Presley)
2. Queen of Soul (Arethra Franklin)
3. The Fab Four (The Beatles)
Rambles
View All 5
Error Reporting
See a factual error in these listings? Report it
here
.