Top Ten Honorific Nicknames In Popular Music
Titles given to music legends to honour their contribution to the music industry.

1 King of Pop (Michael Jackson)

From rock bottom to number 1. Michael Joseph Jackson broke the barrier of music. He took things too far in a good way. The singer of the Best-Selling Album of all time, The singer who could dance like no other, The singer who not only cares for people, but the world itself. Michael Jackson will stay number 1 not only in the charts, but in our hearts.

He was both a child prodigy from the age of 10 when he performed on the Ed Sullivan show in 1970 and became the best selling artist in the world when he came out with the album Thriller which has sold more albums than any other album ever. How many child prodigies were able to become a huge success once they grew up, not too many. Most do not succeed once they hit puberty. Michael was able to reinvent himself starting with his album "Off the Wall", he then had two more great albums, Thriller and Bad, which had 5 #1 hits from that album.

Was also a child lover (and not in the normal way in the nonce way) - pjo

There is only one King... Known across the globe in big cities, tiny villages.. The name Michael Jackson = Legend King of it all...

Michael was pure genius. He wrote, he sang, he danced, he choreographed, he produced, he orchestrated, etc, etc. NO ONE else can say that. Unparalleled!

2 Princess of Pop (Britney Spears)

Britney was just a A PRINCESS! She really deserves it! That iconic voice is just awesome! Who knows? Maybe when she turns 60, she'll be the QUEEN of pop!

Just Incredible, the impact that she made to the pop music culture!

U sound real stupid when Britney copied janet and even mtv honors her as there first icon artist but of course yall can't seem to see that I love Madonna but janet even has her beat u just don't want to acknowledge the truth but over all Britney robotic movement without a flow u xan tell she count her steps yall are full of it and know it she copied janet every move

Britney should be declared as a princess of pop because she really deserve it... After all the controversies that have struck her, people still luvs her...

3 Queen of Pop (Madonna)

Madonna. The only one there ever was... And the only one who really deserves to be the Queen Of Pop. Madonna's been around for nearly three decades, sold more than 360 MILLION records worldwithe, and left a legacy that is unmatched by any artist - male, female or band. She writes her own songs, composes her own music, invents her own dance moves, and has innovated the music industry to an extent greater than any other artist's. She's experimented with every genre of music and has had ALL her singles chart on the top of international charts! Long Live The Madonna Mania! Madonna FOREVER! She's irreplaceable, incomparable and inarguably the most talented artist that ever lived, or ever will. We all will die, Madonna will die, but her music will survive the test of time. Queen Of Pop, Queen Of Reinvention, Mistress Of Music, Queen Of Dance, Queen Of Everything Music! Britney, Kylie Minogue, Lady Gaga, Katy Perry, Kesha, Christin Aguilera - all are like her children because they grew up ...more - TheSudhanva

Madonna is unique. Every so often an artist comes along who is just driven to be the best. Madonna is such an artist. Others may copy but they will never surpass her. Madonna in the beginning just did it herself. She had a vision, an ambition and nothing was going to stop her. No help from the Internet, no downloading, no iTunes. Her early achievements as a worldwide superstar came through selling record to fans who had to treck down to the record store to buy hard copy. No facebk, Twitter etc to advertise, just posters, T.V. and newspapers. Madonna toiled! Today's artists have it on a plate. Yet still Madonna is Queen. Her next album is as eagerly anticipated as any. She has made movies, acted on stage, directed, there is nothing she will not try. As her dad once said " she is an achiever". I, for one, believe there will never be another solo artist like her. She will go 'on and on'. Which other female solo performer can fill stadiums worldwide? Rock on Madonna. There'll will always ...more

Love madonna always have. No one was is or will be capable of surpassing her success. Like the article says most of her promotion was pre-Internet. She did it with a business acumen most people can only dream if and that's what people forget. Music and all that goes with it it's art but above all else it's a business. If you don't sell albums singles and concert tickets you will be forgotten. Madonna never will be.

COULD PEOPLE JUST STOP GIVING MICHAEL JACKSON A PITY VOTE!? He's good, I agree, but not THAT good that he should be placed above MADONNA. MJ only sang pop, but Madonna BECAME pop with her incomparable music and irreplaceable impact. SHE IS POP.

4 King of Rock and Roll (Elvis Presley)

This is the NICKNAMES were rating here. Elvis is not my favorite artist, but the "King of Rock and Roll" is like the king of the world.

Most famous king of this music. - zxm

He is the king of music!

Love him and his music forever

5 The Fab Four (The Beatles)

I think is stupid that The Beatles are not the first... this guys are the best band in music history, they made a revolution in music! - rock2metal

The Beatles were the forefathers of all music we hear today. - TheSudhanva

How is Britney Spears number one? Her singing voice is really annoying. I think Taylor Swift should have been Princess of Pop.

The Beatles are way better than Britney Spears.

6 Queen of Soul (Arethra Franklin)

No one have ever been as good as Aretha and will never be. We should start calling her as Queen of music overall not only one genre(R.I.P)

Arethra had a weird voice and wasnt that good. Whitney Houston is the true queen of soul

RIP TO THE QUEEN!

Aretha had that voice that just got better when she aged. May the QUEEN R.I.P. She is and will ALWAYS be the Queen of Soul. No one better. Not even Whitney. Whitney is THE VOICE. There's only ONE Queen of Soul!

7 Princess of Country (Taylor Swift)

Taylor Swift sings country pop. Not actual country music. It baffles me that she's even on this list

Taylor swift is really amazing, and I am falling for her. She is the best country singer ever, no doubt someday she will become the queen of country. I will always support her.

More Like The Princess Of Country Pop

I love love love taylor Swift

8 Queen of Country (Shania Twain)

Shania Twain's albums have sold into many millions, and she brought country music to the forefront again. She definitely is the Queen Of Country. - TheSudhanva

Loretta Lynn

9 Metal Gods (Judas Priest)

They really are the metal gods.

10 The Voice of a Generation (Christina Aguilera)

Christina is such a beautiful woman of generation she voice like no other Britney might be a pop princess but Tina has the voice

She is definitely also a princess of pop, as well as reinvention.

Definitely, also The Chameleon of Music

Her voice is easily the most recognizable voice in music.
The Contenders
11
King of Hip Hop (Eminem)
Absolutely the King/ God of hip-hop right up there in the same category has Tupac Shakur Michael Jackson and Elvis Presley!
Its actually biggie smalls
The king of hip hop
He go to damn hard
12
Queen of R&B (Alicia Keys)
It is only Whitney Houston
Who Said That
13 The Four Horsemen (Metallica)
14
The Prince of Sophisticated Soul (Will Downing)
I like this one the best, and he really is the prince of sophisticated soul. - DaWyteNight
15
Prince of Pop (Justin Timberlake)
He is the absolute best and definitely deserves to be the prince of pop
Michael Jackson himself called Justin Timberlake the Prince of Pop, so yeah
He's way too talented and honest not to be
He deserves this honor
16
The Voice (Whitney Houston)
THE QUEEN
17 The Godfathers of Punk (The Ramones)
18
The Boss (Bruce Springsteen)
The boss? He can't sing. - RiverClanRocks
19
Father of Death Metal (Chuck Schuldiner)
Death was the best death metal band ever, they created the genre! R.I.P. Chuck Schuldiner - rock2metal
Wow.. I didn't think he would be 11 hell yeah m/
20
Lady of Pop (Lady Gaga)
She is queen of pop
SHE IS QUEEN OF POP, NOT MADONNA #BUYARTPOPONITUNES
21
Goddess of Pop (Cher)
Oscar Winner, and the only female with 56 years old she have na #1 hit!
Only singer to have #1s in each of the past 6 decades. Very successful singer as well as actress.
22
The Prince of Pop Music (Bruno Mars)
The prince of overrated, annoying, overplayed music. - RiverClanRocks
He deserves it. He is so talent
I think he is more of king of funk.
He is the best
23
Queen of Reinvention (Madonna)
Madonna. How true. Madonna has experimented with nearly all genres of music - successfully. She has reinvented her image and style periodically and successfully. - TheSudhanva
24
The Songbird Supreme (Mariah Carey)
27? Seriously I have to laugh she is like one of the greatest should be in top 10
Songbird supreme and queen of rnb
She's one of the greatest of all time
25 The King of R&B (Joe)
26
Godfather of Shock Rock (Alice Cooper)
Even though he was the first to have horror imagery in music he has shocked countless of people and is still singing in his 60's
27 The Prince of Darkness (Ozzy Osbourne)
28 Dancing Queen (Madonna)
29 The Bards (Blind Guardian)
30
God of Guitar (Jimi Hendrix)
The greatest guitar player ever. To this day all guitarists are influenced by him somehow. Even the lateStevie Ray Vaughn and Freddie Mercury were inspired by James Marshall Hendrix.
Actually, this honorific went to Eric Clapton, as the graffiti slogsn "Clapton is God" was popular in London during the mid-60's
31
King of Reggae (Bob Marley)
He is, was & always will be
My favorite artist - 445956
32
Godfather of Heavy Metal (Ozzy Osbourne)
OZZY OSBOURNE RULES!
But Alice Cooper is the Godfather of Heavy Metal!
Ozzy Osbourne is the Prince of Darkness!
Funny that he got the nickname doing nothing. If Tony Iommi had gotten this then it'd be better. Geezer Butler and Tony Iommi helped the band to develop metal and Ozzy becomes famous. He again becomes famous for Randy Rhoads in the 80s. - zxm
33
Queen B (Beyonce)
She needs to be NUMBER 1
Whitney Houston
34
The Father of Rock and Roll (Chuck Berry)
He should be the king. Where do you think Elvis got his Starpower from. Ezzakly
35
Princess of R&B (Aaliyah)
She is definitely the Queen. She paved the way for upcoming artists and for more to come.
I believe that Aaliyah should be the QUEEN of R&B
Aaliyah is most definitely the princess there's no other like her
36
Pop Rock Queen (Avril Lavigne)
Avril will always be the pop rock queen, her punk style and even the differences from her music now and before are revolutionary and no one is like her
She's in the music industry for almost 2 decades,and until now, she keeps rocking the world in every song she releases, that's what makes her deserving for that title " The pop rock queen"
Avril it's always be the queen
She's the fking best!
37
America's Sweetheart (Taylor Swift)
My number 1
38
King of R&B (R. Kelly)
THE KING
Um he's a child rapist though
39 Asia's Songbird (Regine Velasquez)
40
Asia's Popstar Princess (Sarah Geronimo)
Yes sarah is the pop star princess
41
King of Music (Prince)
Prince is awesome he make me feel like a human being also he makes me so joyful inside
He deserve to be king of something
King of Music right he should be 1 though
Absolutely
42
The Voice of Triumph (Whitney Houston)
This is very true and correct in every way
Yes the voice, 100 per cent
43
God (Eric Clapton)
I feel as if fans may have been a little too enthusiastic with this one. - Powell
The exact expression is: "Clapton is God".
44
Godfather of Punk (Joey Ramone)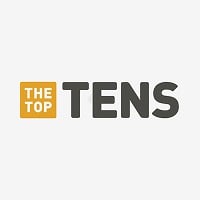 Jeffrey Ross Hyman, professionally known by Joey Ramone, was an American musician and singer-songwriter, lead vocalist of the punk-rock band The Ramones.
45
Queen of R&B (Beyoncé)
She's straight up the best in the game and she is the greatest living entertainer while Michael is the greatest of all time but Beyonce is the closest thing we have to Michael Jackson today!
She ain't the queen of r&b lol - DaWyteNight
IN MY OPINION BEYONCÉ IS THE QUEEN OF MUSIC.
46
Queen of Hip-Hop (Nicki Minaj)
Nicki Minaj is the best selling female rapper of all time, and has the most hit records of any female. Only a fool would deny her success.
What?! Are you serious? Nicki Minaj is not the queen.
Nicki minaj is the queen period
Nicki Minaj is definitely the Queen of rap. The girl has made talent.
47
Goddess of Music (Madonna)
This Hell No!
48 Queen of Hip Hop Soul (Mary J. Blige)
49 Cowboys from Hell (Pantera)
50
The Queen of R&B (Toni Braxton)
I can't believe she was not in the list but Beyonce of all people was. Beyonce is not even close to the queen of r&b lol! - DaWyteNight
PSearch List