Hottest Anime Guys
xxxgoodgurlxxx
The Top Ten
1
Sebastian Michaelis (Black Butler)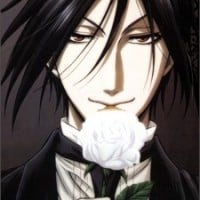 Sebastian is a sexy demon who could save a girl from anything because he can seriously do anything. Anything. And those hands... Mm. His voice, that sexy british accent, and his impeccable taste are just a few of his best qualities. COME ON GUYS WHY ISN'T HE IN THE TOP TEN?
He is so HOT! Usui shouldn't be first. Unlike Usui, Sebastian can live forever, and so will his hotness. He will look like THAT forever. Usui will be an old man in 50 years. - Charlize
Sebastian has something I was never able to truly find in other characters, and in truth I may not even have the knowledge of words to explain him with. The best I can do is to not only point out his wonderful posture, greatly kept face, beautiful hair, and entrancing eyes matched with his smile his hotness, sexiness, and true beauty is also found from within. Cliche? Perhaps, but it's the truths that are said so often that are found cliche. Many will first look at the fact that he is under contract, but if he wasn't a caring being at all he wouldn't have done over half the stuff he has done already for the people he has encountered. I will give the benefit that others that look at these characters have different taste, but it is a fact of mine that if you don't appreciate what rest on the inside of someone or something than you have no taste whatsoever. If you also pay attention to the fact that he is a demon then compare him to the demon butler Claude from season two and observe the ...more
I don't know what to say but Sebastian damn he is hot.The smirk and all he got, the way he says "Yes, My Lord" oh my god help me I'm melting.He should be on the top ten because believe me no one can handle his hotness.He should be the number one, the hotness anime guys.I LOVE SEBASTIAN!
Is hot but I like sesshomaru better
320 Comments
2
Takumi Usui (Kaichou wa Maid-sama)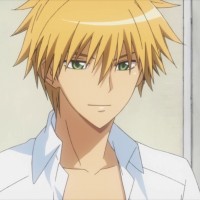 He is so sexy. The best cuter and sexy anime guy I ever seen. He amazed me from the first start. He act like some kind of bad boy but he surly has deep feelings. I love every scene with him but my best is when I misaki tap his had it was so cute and how he looks there totally didn't think that would happen. And when they kissed I was so moe moe moe moe in the air( maid chief said -satsuki or something) sorry for bad english

Takumi Usui, he is perfect! Handsome, intelligent, all-around athlete, awesome chef, miraculously survived a jump from the school roof, someone with realt good luck. Such a mysterious perfectionist. Nothing in this world that he can't do. He is clever, strong and pervert too! He is kinda naughty. He is very very very hot. The hottest character that I ever found. I'm sure, if you read Kaichou wa maid-sama, you will want Usui to become your boyfriend. He is damn hot! Felt like I was in love with him... Kya... Usui-kun~
SO SEXY my eyes were sizziling when I saw his SEXY FACE! This man deserves first definitely
I mean come on, tease even when he doesn't want to be.
416 Comments
3
L (Death Note)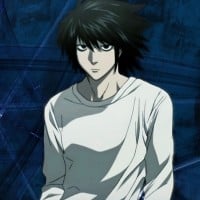 L Lawliet, exclusively known by the mononym L, is a fictional character in the manga series Death Note, created by Tsugumi Ohba and Takeshi Obata.
L! L is by far one of the hottest anime guys out there ;3 He's kind of quirky, but that'ts what make him even hotter! He doesn't other care what other people think, and he doesn't even try to be sexy, he's just like that. Plus he's extremely smart and is a total child at heart! I love L!
L, oh my dear L. The hottest damn anime character of all time. From the happy look to the malice look I can so easily imagine, that face of yours is so entrancing. From your black messy hair, to your pale skin, you're so emo, and that's so hot. The simplicity of your design, in clothes and body, yet how alluring it is, is simply amazing. The way you sit, and how it makes you reason 40% better, you're like a little owl. The way you eat all of those sweets (please share) is simply divine. You don't get a pound heavier, though with all of that tennis, who's surprised? You sleep with your eyes open, I can stare at them the entire time. You're so smart, you knew who Kira was the entire time, but you care so much for friendship that you tell yourself it's impossible. And finally, the time of your death brought so many people's hearts to hell. You fell, just like an injured owl, to the floor, from a heart attack, leaving us with Kira and your pupils. Oh how I wish I could see you in real ...more
I love L so much! He is so cute and intelligent and yet so hot at the same time.
L is the most cutest guy in deathnote. I have to say even cuter that light. Only because light is a mass murder.
163 Comments
4
Levi Ackerman (Shingeki no Kyojin)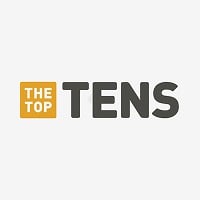 Levi Ackerman is a fictional character in the manga and anime series Attack on Titan, also known as Shingeki no Kyojin in Japanese, created by Hajime Isayama. He accompanies the main protagonists in the second half of season 1. His most notable feature is being "Humanity's strongest".
I am quite disappointed as to why Levi is far down the list (personal opinion). I thought he actually deserves top 10, or heck, 1. His demeanor might be hostile... deep down he is caring and really sweet. This hot, clean-freak is more than just a cold-hearted looking corporal. Plus, he really is sexy, though.
Not only is he hot, but he has an amazing personality in my opinion. He has the intelligence, the bravery, the leadership, the strength, and deep down he really has the heart, he just doesn't show it. He's hostile, but that's just the way he is, he was raised like that, after all. Like the saying says, don't judge a book by it's cover. He may be a cold, rude man on the outside, but on the inside he is warm, caring, and emotional person. You just have to get to know him and understand his story and his personality, which is why he should be in the top ten, not where he is now.
Life is tough, time is short and so is Levi. But he doesn't need any more inches to please you every day. He'll just have to glare at you from afar, whip Eren, and clean up your dirty everything. Who knows, he might even have to re-teach you how to shower you dirty, dirty girl. You'll want to embrace this war torn hero if you desire a man who knows what he wants and doesn't back down. That's Why Levi should be In Top 10 or even Top 1,2 or 3.
why not
238 Comments
5
Gray Fullbuster (Fairy Tail)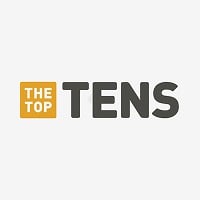 Gray Fullbuster a fairytail wizard is a kind sensitive person which can be mainly found in underwear or fighting a guildmate / friend brother Natsu Dragneel (which I am supersede dint make this list) anyway Gray has a habit of stripping which he found while training with his now unfortunately dead master ...read more.
Oh man... Just... Oh my... This guy and his stripping habits...
So hot... Need I say more?
He's the top 1
He's naked and I love it
236 Comments
6
Lelouch Lamperouge (Code Geass)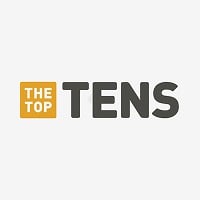 Lelouch Lamperouge, whose real name is Lelouch vi Britannia, is the title character and protagonist of the Sunrise anime series Code Geass: Lelouch of the Rebellion.
Lelouch is so bad! So very HOT! He isn't afraid of anyone, yet he has a sensitive side and at the end thought about the good of man kind. If you ever want a sexy, handsome, mysterious, adventurous, bad boy you would have to pick LELOUCH LAMPEROUGE!
He is very handsome.
Lelouch is so hot. His cool purple eyes and his voice, my god his voice... it's so sexy. Plus he's clever, conniving and determined to reach his goals.
Lelouch should be the top 1
79 Comments
7
Light Yagami (Death Note)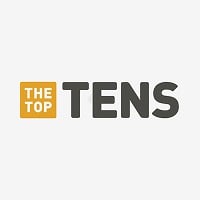 Light Yagami is a fictional character and the protagonist of the manga series Death Note, created by Tsugumi Ohba and Takeshi Obata.
I definitely think Light Yagami is the hottest and sexiest male anime character ever! Many people may dislike him but I can't help but admire him. His intelligence makes Light even more attractive and, yes, Usui is also hot but sorry he can't compare to Kira's greatness! First time in my life that I support and like the bad guy, besides the fact that I actually wanted him to win so...Kira for the win! He deserves to be number 1
UwU my heart pounds every time I see him - Nalu_Jellerza11106
So far the hottest male anime character. He can get any girl tripping
Light Yagami in "kira mode" IS by far the hottest anime guy ever! The thing is that because of what he does in the series, makes people to critisize him morally speaking, but this list is for HOTTEST ANIME GUYS not better or nicest personality, so definitely either hate him or like L better you have to admit that he is in fact attractive and really sexy. Thanks for your time.
89 Comments
8
Sesshomaru (Inuyasha)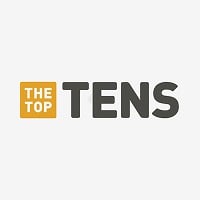 To some, Inuyasha is the reason why they started to like anime. (I watch it on adult swim on Cartoon Network years ago) and Sesshomaru is the hottest antihero there is! Cold and calculating, this demon hates humans... But it is such a shock when he took in a small girl. It proves that he has a sweet side too! His armour looks badass and I love white hair with golden eyes on a guy so what's not to like? To my first anime love, Fluffy-sama!
I'm sorry. This guy should be in number one cause if yu read you know that this guy is so attractively sexy and cool! I think he is the base of the best role! Cool, handsome, strong and smexy!
Yes Sesshomaru
The sexiest character OF ALL TIME IN 8 PLACE
97 Comments
9
Edward Elric (Full Metal Alchemist)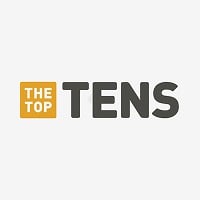 Edward Elric, commonly nicknamed Ed, is a fictional character and the protagonist of the Fullmetal Alchemist manga series and its adaptations created by Hiromu Arakawa.
Edward Elric is the hottest anime character I've ever seen. I usually don't fall for guys who think they're all tough and strong and muscley, but this dude is HOT. Golden eyes that look into my soul, bangs that are somehow super sexy and adorable at the same time. I couldn't find any other anime character as hot as this guy.
I've watched 50 animes and seen a to of hot anime characters, but it had to come down to Ed being the hottest and most cute character! He's super expressive, kind hearted, and funny! And of course just by looking at him he's got those golden eyes and log hair in a kick ass braid with super cute bangs, and I mean that outfit though! He's just so lovable! :3
Ed: Gold hair in a badass braid, gold eyes, totally ripped, awesome clothes and what else can I say?
He'S sO hOt
50 Comments
10
Tomoe Mikage (Kamisama Hajimemashita)
Yes I have an anime crush cause he is so HOT
My heart is broken knowing that he's only a character in an anime. He needs to be real! Somebody make this happen. He's so hot and his voice and his hair and his eyes. He's kind of feminine in a way but he's still really strong and ugh. He defeated a WAR GOD in 5 seconds with his hot fox fire. Ugh. The feels are real. I love him with everything I have. I just can't.
What is there to say he's a hot sexy fox yoykai nothing more needs to be said
I should've known he would have been on this list! He's so hot!
163 Comments
The Newcomers
?
Scar (Fullmetal Alchemist)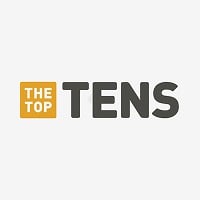 Scar is a fictional character from the Fullmetal Alchemist manga series and its adaptations created by Hiromu Arakawa.
?
Akita Toushirou (Touken Ranbu)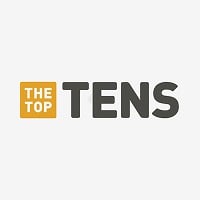 The Contenders
11
Lavi Bookman Jr. (D Gray Man)
Lavi is great, while he comes off as a playboy from all the flirting he does, he's a genuine guy who puts his friends first
I personally love him because of 1: How every time he is told something by bookman he calls him an old panda and gets pounded because of it, 2: his sweet and funny side, and 3: his looks. And when road takes control of his body I just feel like I could fly through the T.V. and punch her in the face and tell her to stop messing with peoples minds!
Ultra sexy, Lavi is very sarcastic but selfless. He has orange hair that normally is kept in a bandana. He has an eyepatch (that looks hot on him). He is normally very smart but sometimes he can be stupid.
Lavi is my abselute favorite Anime character. He is so sweet, kind and loving... I love everything about him.
15 Comments
12
Ichigo Kurosaki (Bleach)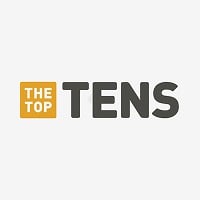 Ichigo Kurosaki is a fictional character in the Bleach manga series and its adaptations created by Tite Kubo.
He's so crazy, strong, and rebellious! So, these are my top three! I'll just leave the rest of the choices to you guys! - minja903
MINE
He is so so cute and his so hot smile
His face is perfect... Everything about him is just so perfect Ichigo's hot.
57 Comments
13
Vegeta (Dragon Ball Z)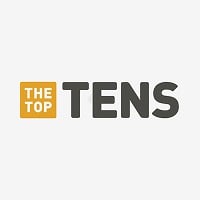 Vegeta is an anime fictional character from the anime series, Dragon Ball Z, created by Akira Toriyama.
Vegeta is the most BADASS character ever. He is like so arrogant and perfect that people can help, but to like him. I honestly think people are crazy he should be at least top five.!
People always go for his good factors but yes he was evil for a very long time but in the end he fought his inner demons and came out as a good person. Now, I don't hate Goku but I'm not that of a big fan because Vegeta has gone through so much, so of course he's gonna be a jerk. I mean wouldn't you if you had to work for the jerk who destroyed your family and home planet. Though, I still think he's an amazing, awesome, sexy, character and I like his bad side as well, but that's my opinion.
Vegeta should at least be in the top three with his smirk, spiked hair, power, arrogance, voice, and his deliciously ripped body. Not to mention he comes from royalty! He also looks so beautiful whenever he transforms into a Super Saiyan 3
Why isn't Vegeta in the top 5 in this list...? - TooSaiyan
44 Comments
14
Yu Kanda (D.Gray-man)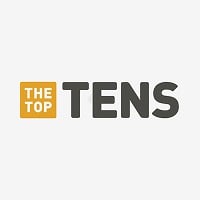 Yu Kanda is a character from D.Gray-man, a manga series created by Japanese artist and writer Katsura Hoshino.
DAMN RIGHTS. when he smiles oh!
Kanda has this cold look that just somehow makes you say, damn, he is hot
His I will hurt you if you mess with my friends personality is what makes him so smexy
Lavi is further up on this list, but I like Kanda better, and every time I come to a part that he is in, I'm always like ohmygoditskanda because he is so hot. (and Kanda x Allen otp)
7 Comments
15
Itachi Uchiha (Naruto)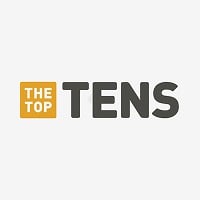 Itachi Uchiha is a fictional character in the Naruto manga and anime series created by Masashi Kishimoto.
Even before I truly knew he was actually a good guy, I always knew he was tragically hot. I wouldn't marry him, or even remotely trust him by a long shot (killing his own clan and family, even for the sake of peace that may only buy few more years, has crossed certain boundaries I can't fully come to terms with), but I cannot deny that, as dark and mysterious as he is, he's breathtakingly cool and drop-dead gorgeous in his own right, especially when he shows his softer, human side towards those he truly cares about. Being both complex, smart, and good-looking, he should definitely earn his place as one of the hottest guys in the anime world. - Fountainblossom
I couldn't understand why Itachi is no.58, he should be in the top 20!
He is tall, handsome and charming. Personality wise, he is calm, mature (despite his age) and intelligent. In the same time he is a very very sweet and gentle person. Capability wise... He is Uchiha Itachi! Isn't all these what a girl wants?
Well duh he's way underrated and in my opinion is adorable
He is too beautiful for words.
54 Comments
16
Kakashi (Naruto)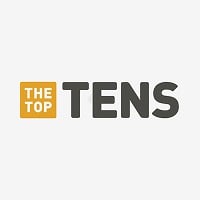 Kakashi Hatake is a fictional character in the Naruto manga and anime series created by Masashi Kishimoto.
Kakashi is my dream! Oh my gosh. I think it's strange to have the hots for a dude in a mask but it makes him all the more intriguing. I just love how laid back he is but can kick associated if he needs to. He should not be 25th on the list. Intact, the only reason I came to this Site was to see if he was number 1. But he's not. And I'm disappointed. And so should you all be. Shame on you.
I hated Kakashi at first. I thought that he was show-offing too much. An arrogant jerk who wears a mask to keep everyone interested. Time changed me. I really thing he deserves in top 10. I feel bad for him. Kakashi, if you are reading this, I think you are really hot...
Kakashi is definitely THE hottest anime guy EVER. I'm not even talking about his breath-taking physical appearance, at least no only. Everything about Kakashi is hot. His looks, his voice, the way he carries himself, the way he fights, his sense of humor, and most of all his personality. Naruto was for a very long while my favorite manga/anime series thanks to Kakashi alone. Kishimoto-sensei deserves an award for creating a man like Kakashi.
How the heck is he number 16?! he is hotter than most of the anime people here
116 Comments
17
Future Trunks (Dragonball Z)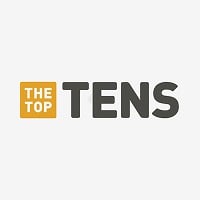 Dear Trunks,

Oh Trunks, what do I say about Trunks, where do I begin. Well, I guess I would have to start on April 20th 1969, when the first episode of Dragon Ball Z aired. The first time that I saw your beautiful face, I thought to myself that you were just like a little eggplant. Your green hair, and your flurescent purple skin, and your kindness. Whenever I feel sad, I search for your name on Google Images, and even though I mostly get ads for swim trunks, I know you're there. Your death in Season 4 shook me to my core. I know that as the world watched you perish at the hands of your own father, Goku, we were all devastated that we would never again see your beautiful green eyes. I can only dream that one day you will return, like a phoenix rising from the ashes, and you will finally defeat the armies of stormtroopers that tarnished your family name.

I'll see you tonight.

Your eternal love xX,
Anonymous
Not only is he hot, he's also a SAVAGE. He killed Frieza with one slice with his sword, and very easily killed the androids. Being the son of Prince Vegeta, he has to be awesome. I also love his personality. He's serious, determined, kind, smart, and brooding ( because of his horrible past).
Bad-ass, especially when he fought Frieza. And he looked even hotter when his hair long.
He needs to be higher. He's so hot.
5 Comments
18
Kei Takishima (Special A)
His smart, handsome and hot and I like smart guys like me that's why I vote him
Even though he's cold-hearted guy, I like the way he show his love for hikari. Even if hikari is extremely dense, he manage to expressed his feelings to her. That's why I like him and gave him my vote.
I like him his cute and smart but there's a little bit something about his cold heart. yeah I know people, I know. :))))
Although he's not expressive with his feelings and sometimes blatantly possessive, Kei is a very thoughtful man. He sincerely loves Hikari and of course, he's handsome, intelligent and sexy. Kya! Kei is a perfection!
33 Comments
19
Gareki (Karneval)
If the anime was more popular then he would be higher up on the list. Unfortunately, not a lot of people even know he exists, so they don't get the chance to see him.

I really encourage you guys to at least check it out. Eye candy, plot, whatever, but it deserves more love. I mean, he is WAY hotter then about eight of the people that are in front.

The only reason he won't go much higher then this is because people will see his name and have no clue who we are talking about, so they will skip over him.

He deserves at least 15th. Higher really, I just want to be realistic.
Gareki is way to hot to be number 99 he should be at least top 10 come on people
I love him I love the anime I love my life ( well not right now because I'm bored and don't have anime anime to watch ) anyway IT'S perfect
Seriously. This guy is unbelievably sexy!... The style is so different, it can't be put into words.
6 Comments
20
Renji Abarai (Bleach)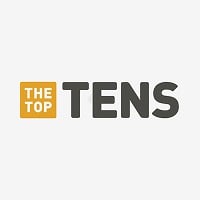 Renji Abarai is a fictional character in the Bleach manga series and its adaptations created by Tite Kubo.
Ok. So why is Renji at the end! He is so hot, the room gets so hot when he's on. I'm practically screaming "Take off your shirt! " He's got hot hair, hot tattoos and hot, sexy muscles (DROOL! ) - SapphBlood
With Renji you have a sexy and beautiful man at the same time. He is incredibly sexy and he can be gorgeous too, especially when he let his hair down.
I have loved him forever, I kept watching bleach thru all the arcs and watched all those years till the series ended just for him
He has an incredible sex appeal. It's just emanates from him in a natural way.
9 Comments
21
Toshizo Hijikata (Hakuouki Shinsengumi Kitan)
All the Hakuouki guys are insanely hot - Just saying. Love Hijikata
Hakuouki is awesome, and there are so many hot guys, like Harada!
Just watched this and oh my goodness I'm so happy
Love him! I hate Chizuru for taking him!
5 Comments
22
Deidara (Naruto)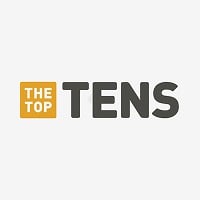 Deidara is a fictional character from the Naruto universe created by Masashi Kishimoto and developed into a media franchise, which consists of a series of manga, anime, soundtracks, OVAs, movies, video games, and other collectibles.
Oh my god he is so hot. He is so funny and has a great personality and how cool is it to date a guy who can blow things up. Deidara's personality is almost as sexy as his face and the way he says hmm after everything. Hmm he's sexy
The hottest of them all! He's been the hottest in my eyes since he appeared!
Deidara is hot-looking with his sly and cute face, long mane with flying ponytail and bang over one eye. His eye with dilated pupil suggests arousal, and he has a hot voice and a hot personality.
, the second I saw this cool guy, I LOVED him. I thought I was the only one who thought art was an explosion before him! Now I know it's me and him. SO wish he hadn't died. Deidara is the BEST character in the whole series. Art is an EXPLOSION!
42 Comments
23
Death the Kid (Soul Eater)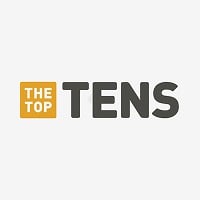 This boy is my type and I would do anything for him! - kkloverr123
His eyes and his hair and his face and his eyebrows and his fingers and his nails and his noses and his ears and his arms and his legs and his hands and his feet are amazing
Boy was my first anime crush and symmetry is everything
He is mine, all you A-Symmetrical weebs. Also I wish he was in 8th place, the perfect symmetrical number. - AnimeIsCoolMaybe
37 Comments
24
Yato (Noragami)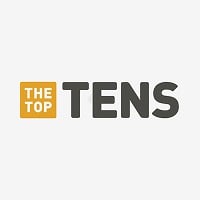 This cutie pie must be protected at all costs!
He's just so cute!
This man is so beautiful, hr deserves to be higher.
Hey, he is a new guy but come one if you look at his image, you will fall in love with his blue eyes. So deep in so many ways. His sexy black hair and his Jersey (laugh out loud) make him look incredibly sexy. His humour makes him cute too!
So guys if you don't know him then please search up his image and you will know what I am talking about.
54 Comments
25
Sinbad (Magi: The Labyrinth of Magic)
Swoon! Sinbad is such a HOT HOT character.. Killer body, gorgeous face, large shoulders, manly hands, big eyes and a bigger smile.. You add to that the mixture of how Just, fair and gracious he is as a king, How strong as a dubgeon conquerer, and how cunning, ambitious and sometimes cruel he is as a human being and you get the perfect combination between good and bad...Not to mention HIS VOICE!
He is that kind of man that that looks hot when he is you and when he is older
There is a REASON why so much promotional/anime art depicts him languidly splayed anywhere. He looks like a work of art. His handsome face has a welcoming and earnest quality, and yet there's a positively outrageous "come hither" glint in his lovely eyes, telling of forbidden affairs and...okay, okay. That's just me.

Also, A+ super form.
Sinbad is literally the hottest guy ever! Everything about him just screams sexy! How can he not be in the top ten?!?!?
10 Comments
26
Sosuke Aizen (Bleach)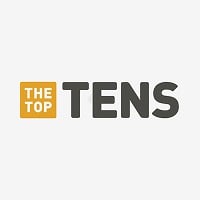 Seriously without him! If you haven't see him then start watching bleach!
He is the Hottest on bleach.
This is a messed up list. Who the hell in the world could put lord AIZEN in #316?!?!?

Bleach fans will be totally against it. Those who have seen him,felt him,heard of him would get my fact. He is way hotter than any bleach character. And he should be on top #5 not only top #10.
"I shall stand in heaven "this guy is most badass. The stare of death just o n this pic speaks enough.and the hair😍
27
Zero (Vampire Knight)
I'd say the the most appealing parts of him would have to be his hair and eyes. (The gun definitely boosts the hotness points as well~)
I'm surprised zero isn't higher up on the list... He's got that whole hot, sexy, smouldering look going for him... He's yummy!
HOTNES! That is all that I can say right now. I mean have you seen him? His selfless love for Yuki makes him all the better!
yes
123 Comments
28
Izaya Orihara (Durarara!)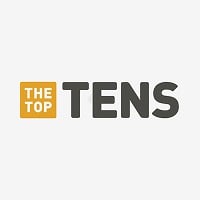 Amazing, Sadistic, Psychopathic... Absolutely HOT! He is amazing and irresistible! He has good features to kill for! And he loves his humans!
I don't care what anybody says, Izaya should be up in like the top 5. I don't believe that some of the people they have in the top 10 deserve that spot. Izaya is definitely one of the hottest. I mean, he is the master troll, he is so cool and sneaky, and he is just extremely lovable. Definitely deserves a spot up there with Usui and Sebastian, like come on guys. 32nd spot is NOT the place he should be in.
I have only five word to describe Izaya Orihara. HE IS SO HOT! And he also keeps on saying humans, which makes him seem like he is not a human, but that just makes me love him more!
Sksksk he's hawt and I don't often say that bout anime doods. literally only came to this list to look at what rank he's at.
31 Comments
29
Tamaki Suoh (Ouran High School Host Club)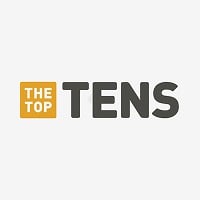 It's so cute how he doesn't even know he has a crush on Haruhi... and he's so adorable and dense(lol) and kyaa he's perfect
He so funny! I swear he is the ONLY Anime boy character who made me SUPER happy! I admire him a lot because he always made my day. I mean... Come on! Can you find this kind of guy!?
Look at him
Best boy of all times
42 Comments
30
Natsu Dragneel (Fairy Tail)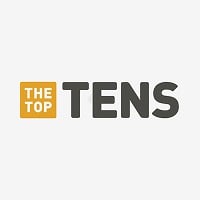 Natsu Dragneel is a Mage of the Fairy Tail Guild.Natsu is carefree and reckless in nature, and, despite his consistent brawls with the other members of Fairy Tail, he is a fiercely loyal and protective friend. He is willing to go down fighting for his friends, regardless of how futile it might seem. ...read more.
This people must have lost their minds or something natsu is so hot I just can't explain. He should be in the top 10. Natsu is so nice and loyal. If a friend ever needs help he will be there. He has so much magical energy and power I just can't explain. Natsu will never leave a friend behind. Even though he is sometimes can be rough in the guild he will always came around to help everyone. Everyone in the guild trusts natsu with there because they know that he can do anything. Natsu brings hope to the guild even if it seems as if nothing will get better, but when natsu is around they have hope again and that is why natsu fights for the sack of his guild, family and friends. I think natsu is such a great guy. So if you have a brain vote for natsu to be number 1
Natsu is such a badass, and he is so adorable! He also happens to be unbelievably funny and has one of the most endearing personalities. Going by looks, he is the only guy in the universe who can pull off pink hair to that level and rocks some of the nicest anime abs I've ever seen.
! I can agree so much on this! He is so loyal! Have you seen the moment when Future Lucy dies? Damn, he went savage!
Natsu is one of the hottest characters! He has an adorable smile!
Oh you just see him when he gets serious in a battle—
I see him a bit hotter then gray.
But seriously! - yeEtUsyEeTuSsMeLlMYfEeTuS
95 Comments
31
Tomoya Okazaki (Clannad)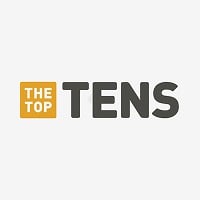 He should be in the top 10! His whole personality and lazy style is awesome. The others are great to, but unlike them Tomoya is just a normal high school kid, no super natural abilities, or over popular with girls. This is what makes him even better. The only reason why he isn't ranked higher, is because this anime is not that well known.
He's so cool! I love him. - funnyuser
I love him a lot he is really cool from the outside but he has such a sweet heart and he is also handsome
He deserves to be in the top ten! He has such a great personality and his looks...oh my god
13 Comments
32
Jellal Fernandes (Fairy Tail)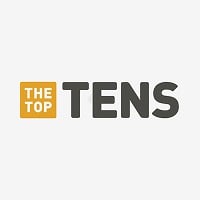 Jellal Fernandes is a childhood friend of Erza Scarlet. When he lost his own memory, he was a Dark Mage who desperately sought to revive Zeref via the R-System. Jellal served as the main antagonist of the Tower of Heaven arc and is currently a member and co-founder of Crime Sorcière.
Ok. First of all, why isn't this guy in the top ten? Well yeah, he is hot but the reason I like this guy is because of his love for Erza. I mean if you watch Fairy Tail the Jellal and Erza romance is there and his hard to not like. If Jellal and Erza don't marry each other I will be depressed.
Jellal is totally the most dreamy of all in Fairy tail!
Come on guys, vote Jellal. Not only is he hot but his personality is so sweet. He came from a tough past and is trying to right his wrongs. So damn sexy
Jellal and Gray are equally handsome, but Jellal is hotter than Gray. Love his blue hair, and how his eyes change colours! One moment it's brown, the next it's green, then golden and sometimes even blue. His eyes are truly lively and brilliant. Not to mention he's a total badass with kick ass magic powers and awesome spells, along with his kind, mature, intelligent, brave and sweet personality which makes people love him. - Goku02
62 Comments
33
Sasori (Naruto)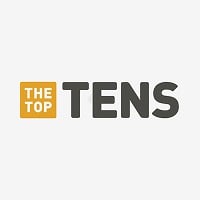 Sasori is a fictional character from the manga and anime franchise Naruto, created by Masashi Kishimoto.
He is just SO good-looking, hot, sexy, and aww handsome! His red hair and those big chocolate brown eyes make me go crazy. Even though he is a puppet, he is pretty much REALLY handsome one! He is my anime crush right now and I just keep day dreaming about him. I wish I could marry him, yeah... His good looks... Smexy body... Come on admit it he is HOT!
WHEN HE FIRST TOOK OFF HIS CLOAK I WAS ALL LIKE DAMN AND HE WAS REALLY PSYCHOTIC BUT SO BEAUTIFUL I WAS JUST LIKE SAKURA GET YO CRUMMY ASS HANDS OF HIM.
He is just someone who needs atenttion and love. Sasori lost his parents when his was kid that makes me wanna be the one who always there for him. I hope that one day I'll meet sasori and tell him that I love him so much
So hot, his voice is just...DAMN HE IS SIMPLY AMAZING. And he is not a villain in my opinion..
22 Comments
34
Hakuryuu Ren (Magi: The Labyrinth of Magic)
I love Hakuryuu Ren! He is my 2nd favourite anime character! I like his courage and he and Morgiana are made for each other
Like Zuko, but better
YAAAS POOOTAAATTTO! I love his eyes and his hair... And his posture... And outfit... But most of all I love his innocence. Until the ends here he changes.
35
Li-Ren (Hanasakeru Seishounen)
I love how he sacrifices everything for Kajika. Yummy...
He is sooo hot and sexy and kind hearted I love him! '
I loke him... I wished him 2 b mine..
36
Rin Okumura (Blue Exorcist)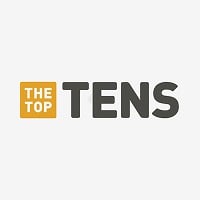 Rin Okumura is a fictional character in the manga and anime series Blue Exorcist created by Kazue Kato. He's known for being the son of satan and trying to kill him. He is the main Protagonist in Blue Exorcist. His notable feature is the blue sword in which he draws when in trouble
Yas our boy
Firstly he's incredibly hot as well as ADORABLE, but his great looks are only the tip of the iceberg. He can cook (I mean who doesn't love that), he's incredibly badass, and he's also incredibly kind and supportive. He always protects his friends even when some weren't completely loyal to him after finding out he was Satan's son. He's still flawed though, at first he has some hard time finding friends and measuring up to his perfect brother, and it's really nice to see his sensitive side. He's an incredibly likeable protagonist and HE SHOULDN'T BE THIS LOW ON THE LIST COME ON AT LEAST TOP 10!
After watching this anime I've grown onto this dude and I love him
He is so hot and cute, I love him
94 Comments
37
Shizuo Heiwajima (Durarara!)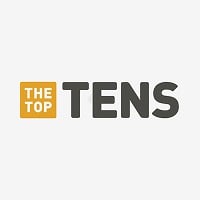 HOT DIGGITY DAMN BOI!
I don't know why I find him as attractive as I do.
He is rather violent, and is extremely strong.
But I also
feel like he would be a great partner.
He is just a cute angry boi who just love his sweets.
Also. I know I am not the only one who thinks he is a major tsundere.
I feel like if he was in a romantic relationship with someone, he would be protective, loyal, thoughtful, considerate, and would love to cuddle.
But you would still bicker with him from time to time.
I am just not a fan of his smoking habits.
But he smokes due to stress, so if he lives a stress free
life, he would probably
try to quit.
Ok. I can see why I find him attractive.
But I honestly don't know why I consider him the hottest guy in anime.
And the second hottest guy in all of fiction!
(In case you were wondering, Lotor from Voltron Legendary Defender is my #1 husbando).
Overall he is a major babe. 10/10 husbando.
Well the main reason why I like Shizuo would be because he doesn't like violence... And his acts of violence are only due to his short temper. Well I guess he's one of the closest character to reality (minus his insane strength). He shows how people act before they could think... And how easily people are swayed by emotions.
Shizuo is hip and powerful. Although he's trim, he's anything but scrawny and his fashion choices are absolutely on point. From fury to cool demeanor, he's a very engaging character and he doesn't have to be tacky - like many other "hottest anime guys" - to pull off being hot.
Why is this man not in the top 10? Tall, blonde, bartender outfit, need I say more. So amazingly sexy!
24 Comments
38
Akashi Seijuro (Kuroko No Basuke)
How is he not higher?!
The hottest!
How is he not number 1?!
AKASHI IS JUST TOO HOT AND COOL (although he has a sort of double personality). Nobody can't convince me otherwise, ever!
20 Comments
39
Koizumi Itsuki (The Melancholy of Haruhi Suzumiya)
Itsuki is extremely attractive. I love his friendly exterior, especially when you can tell that there's something darker beneath it. Of course, his best moments are when he gives that little laugh over a small joke he made.
40
Portgas D. Ace (One Piece)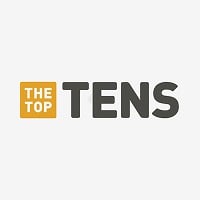 Portgas D. Ace, born as Gol D. Ace and nicknamed "Fire Fist" Ace, is a fictional character in the One Piece franchise created by Eiichiro Oda.
NO. 40? I mean, who's hotter than ace? NONE.
Dear people,

I cannot understand any of you that fail to notice that Ace should be "Number One", or at least in the "top ten."
Vegeta from DBZ, hotter that Ace?! "PUH-LEEZ"

Portgas D. Ace is; the son of Gold D. Roger, King of the Pirates; Second Division Commander of the White Beard pirates; shirtless and he is only 74th in the ranking.

I can understand that maybe Takumi Usui beat him in the ranking, however; am I the only one noticing that he is there twice?!
WHAT! How is he so low! He should at least be in the top 10! I mean, no shirt, that speaks for its self. He should be at least top 10. How does he rank lower than all those suckers up there?
I'm surprised to see this name so down below.
25 Comments
41
Soushi Miketsukami (Inu x Boku SS)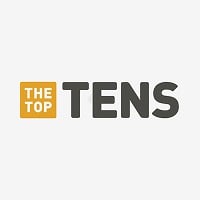 What the @! $* is wrong with people!?!? He is TOO cute! He is so adorable and loyal! His eyes make me melt and the white hair just adds on to his perfectness. He is such a cute little fox and all I can say is that I wish he was my Secret Service Agent!
He's hot how could you not. His eyes are sexy and his kiddy/woman transformations are also adorable. I would totally date him if he was real. And ERMAGERD. THE NINE TAILED FOX. SO.. SEXY.
He is so nice and f@! $ing adorable please help this baby become top ten
34?! Are you kidding me? That is an insult to his sexiness!
12 Comments
42
Sanji (One Piece)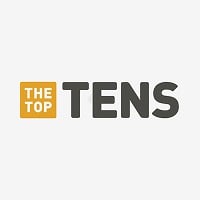 Vinsmoke Sanji, most commonly known by his moniker "Black Leg" Sanji, is a fictional character in the One Piece franchise created by Eiichiro Oda. He is the cook of the Straw Hat Pirates, as well as the former sous chef of the Baratie. He is also the third son of the Vinsmoke Family, thus making him ...read more.
Sanji is the hottest anime guy. Come on people, open your eyes - smill
Sanji is totally bae. Looks but also personality.
Uh? Did I go crazy or Sanji jumped much much higher since the last time I checked the list? I seem to remember him being at around 400 with the other Straw Hats boys like 2 months ago. Now he's suddenly at 102?! What happened? People had a revelation? Was it the cape? Never underestimate the power of the cape!
Sanji with his Vinsmoke cape is the epitome of sexiness.
8 Comments
43
Viktor Nikiforov
Why is very sexy man on 43 he deserves to be at least on the top 5 like is this for real.! - kkloverr123
Yaoi is best girl
I don't know what is wrong with these people who made this list because Victor is hot as hell! Are these people blind! He is nice, has a great body, and is an amazing figure skater! Why in the world is he so low on this list!
The first time I look at him I know I fell in love. I just love how he skate when the competition, looks like he feels it and he really is into it. besides, he's so nice and all! He always give hope for others competitors, like saying nice words and willing to be their couch one day. And I love the way he is serious sometimes, that makes him look the coolest guy in anime world! (because I still accept the fact that anime doesn't exist) I love him when he laugh or smile or just like on top of the world, he is WAY TOO CUTE on that time. Like when he capture a picture with Makkachin, when he eat pork-cutlery bowl- he is just so happy like all the time.
But the most thing I love about him is his hair. Yup, his hair. Tell you what, NO ONE, NO ONE IN THIS WORLD (INCLUDE THE HUMAN) COULD EVER BEAT HIS HAIR. That's all my confessions towards Viktor. I hope even though he is just a character but I am badly want him to know that I love you. As my husbando.
5 Comments
44
Miroku (Inuyasha)
I love you Miroku
Laugh out loud he is just so funny! Innapropriate and pervy but just so funny! Let's just say I would let him grab me... anytime!
He is a great guy (besides uh... His habbit..) he is kind, considerate(but not of personal space) he likes kids and he has a nice face and calm and collected mind. Whats not to like?
MIROKU IS SO PERVERTED but a ladies man!
45
Kaoru Hitachiin (Ouran High School Host Club)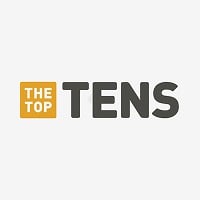 This boy is so pure & wholesome and deserves the whole world ( along with his brother) - kkloverr123
Should be number one
But what about Hikaru? He looks exactly like Koaru.
He's the emotionally mature twin! And HE'S HILARIOUS AND ADORABLE!
24 Comments
46
Toushiro Hitsugaya (Bleach)
Whitey-chan is just irresistibly adorable. Who doesn't love a little smart mouth every now and then? He should be like, number one or at least in the top five.
He's the best caption because he I love when he acts like cool no matter what someone says but when they call him a school kid he just looses it.
I love his hair sk much! I love how he cares about mo mo so much! Most of the captions on bleach are hot though. But by far my favroite person on bleach is ichigo
Adorable with his serious look and cool personality. Having Rangiku as his lieutenant only helps his efficiency to shine
24 Comments
47
Allen Walker (D Gray Man)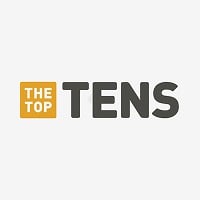 Allen Walker is the fictional protagonist of the manga series D.Gray-man, which was created by Japanese artist and writer Katsura Hoshino.
Allen is just plain gorgeous! He used to have brown hair but because of a traumatizing accident it became a shocking white. He has a scar the goes over his left eye. It starts as a star above his left eyebrow and the goes down then makes a hook shape outlining his cheek bone. Allen is normally a very sweet boy until you either offend him or you hurt one of his friends. He is very loyal and dependable, though many people try to frame him for crimes he didn't do.
I have many favourite anime hubbies but I have to say Allen is just too good to be missed. I mean seriously, people say that all girls want bad guys but non non non! Allen is NOT a bad guy yet so many girls want to be by his side forever! Yeah, sure his arm, appetiet and gambling may put you off a little but those are just some cute perks to this dreamy exorcist~!
Allen is just like gorgeous! The white hair makes him look so hot and the scar is so cool! Not to mention if you imagine him with kanda... (yea I ship them) nosebleed yet? See your nose is bleeding! You get what I mean now?!? He's awesome!
Do you realize that you broke my heart by putting him lower than so many characters.
I mean he gets hotter in every episode. He's a nice sweet guy, with a huge appetite and a super sexy dark side. I mean honestly how many anime characters become so bipolarly cool while playing poker. and the great thing is that even his backstory is super interesting like funny and tragic at the same time. add to that that he is one of the rare polite main characters that are not evil masterminds or manipulative (in a good way though). All in all a great character that deserves to be much higher up the list so vote now!... NOW I said
12 Comments
48
Zarbon (Dragon Ball Z)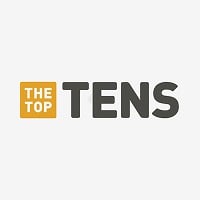 Zarbon is Frieza's right hand man and highest ranking Commander and General in an army of millions. He is always beside his master and emperor, Lord Frieza, following his orders and carrying out his dirty work alongside his comrade, Dodoria. Zarbon is responsible for advising Frieza on numerous matters, ...read more.
The handsome Zarbon has an excellent persona and villainous attitude. He's also got a great design and morally complex character overall when it comes to both his elegant form and his monstrous deadly form. Aside from the fact that he serves Frieza with utmost loyalty, he's also one of the most brutal tacticians and military commanders in the entire universe.
Zarbon is a lover of beauty and holds a dormant power, the ability to transform into a reptilian beast. He is the deadly dynamic of the combination of the beauty and the beast and the most mysterious yet demonic, ruthless, and brutal villain in the series.
Zarbon is so handsome and his long green braided hair is so awesome and how it sways in the wind is just fantastic.
Aside from being a handsome and attractive Alien, Zarbon had to be intelligent to be Frieza's adviser for decades and successfully aid in conquering the North Quadrant of the universe alongside Frieza and Dodoria.
2 Comments
49
Kyoya Hibari (Katekyou Hitman Reborn)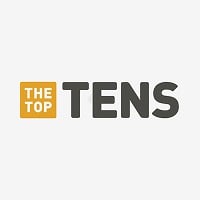 Hibari is a definite snack... He'd probably be in the top 5 if KHR wasn't so slept on :/
It's HIBARI. He's a bad boy that's also a geek. I mean, who can really beat that? Also, he has awesome fighting skills. And of course, he's super hot. :) AND he loves fluffy animals. Whoever put this up is a god. XDD
Well for me personally I think he's a pretty cool character and he has a mysterious like aura...
The reason Hibari Kyouya is in the first ranking in the Top ten list is because of a few reasons,
-Being in Hitman reborn
- Being a badass characters and also who can forgot the word 'Kamikorosu'?
42 Comments
50
Ciel Phantomhive (Black Butler)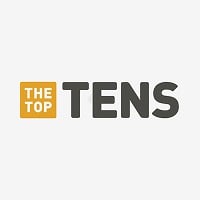 He's super cute, amazing, cool. also black butler is one of my top three anime favorites. And Black or Navy blue or any kind of blue is my favorite color
How could you not love a badass 13-year old selfish brat, who's accomplished a lot even at such a young age? If he's this good-looking and intelligent at this age, just imagine him when he gets older...
I love Ciel so much.. Like he's still my favorite character after how long and he was my age.. How could someone not like him?
13 year old can't get any more badass than ciel phantomhive and I mean come on he should be top ten for real
33 Comments
PSearch List
Related Lists

Hottest Badass Anime Guys

Hottest Anime Guys with Medium-Long Hair

Top Ten Hottest Disney Channel Guys

Top 10 Hottest Guys From the CW

Hottest Guys In the WWE
List Stats
21,000 votes
683 listings
10 years, 227 days old

Top Remixes (93)

1. Sebastian Michaelis (Black Butler)
2. Franken Stein (Soul Eater)
3. Naruto (Naruto)

Doll_Monochrome

1. Takumi Usui (Kaichou wa Maid-sama)
2. Zero (Vampire Knight)
3. Ikuto Tsukiyomi (Shugo Chara)

jadecapalac

1. Kakashi (Naruto)
2. Vegeta (Dragon Ball Z)
3. Gaara (Naruto)

SashaLovesSakura
View All 93
Error Reporting
See a factual error in these listings? Report it
here
.