Hottest Anime Guys
xxxgoodgurlxxx
The Contenders: Page 12
221
Kai Hiwatari (Beyblade)
He's a pretty cool and complex character, he just doesn't get that much recognition because he wasn't in a famous anime like death note or code geass.
Kai is the most handsome and hottest anime character ever. Only if Beyblade was a little more popular he could've been at least in the top 5.
He is totally hawt! I know everyone here hated Beyblade whilst I'm the only one who likes it but that doesn't mean he is bad. By the way Beyblade is awesome (its dumb but its fun).
What! He is the best of all. He is skilled,talented. Handsome! Well I feel sorry for that he is on 225.He is the second character of beyblade but most loved one of all
V 1 Comment
222
Toshiya Sato (Major)
even the cute Shizuka Saotome, the coach of kaido baseball team calls him cute, he is very popular in school and he has a cute younger sister named Miho Sato - ronluna
! HE's just so cute! :D :D -dies-

You do not know how much I am fangirling now
Haha I just love him so much and I bet you guys too
Please vote him!
V 1 Comment
223
Tsunayoshi Sawada (Katekyo Hitman Reborn )
He's mad hot when he's in hyper will dying mode and says he would protect everyone
No good turns into mafia boss! Tsuna
Seriously, I don't think any of you even watch REBORN! Anyone whom watch reborn will definitely fall for him when he's in Hyper Mode... Just plain BADASS, and that smexy voice... Just too hot!
He's so bad ass when his in HDWM(Hyper Dying Will Mode)! He's so cute when he laughs/or smiles when his not in HDWM! That hot voice whe his in HDWM! Urrgghh can't get enough of it!
V 3 Comments
224
Gintoki Sakata (Gintama)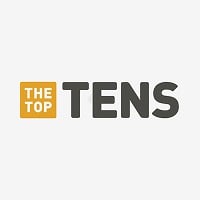 Gintoki Sakata is a fictional character in the manga and anime franchise Gin Tama created by Hideaki Sorachi.
How are Gintoki and the other Gintama boys not higher up in the list? Excuse him for not being so sickly &quotwannabe perfect&quot like some of the other guys on this list. He's flawed, and flawed characters are so much more attractive than the characters who try so hard to be hot that they're just lame and boring and evidently, all the sappy single teenage girls fall for those Hakuoki and Usui guys.

Gintoki and the Gintama guys are gorgeous, for one, but they don't act it, which makes them all the more endearing. Admittedly, they're the only one who can still seem appealing after taking a crap. Try visualizing any of your guys at the top of the list doing that. Can't? It's because the writers and animators try so hard to woo over the desperate female audience to the point where the attempt of perfection is sickening. Over.
Seriously, why is Gin 177th? He's funny, really protective of everybody he likes and handsome. And I love is hair. Nothings cuter than guys with curls/wavy hair (except maybe long curly hair).
He can be charming and he's a very interesting character. And he's older than your average shounen main character which makes him way more appealing for older fans. (I'm not that old but I'm certainly too old to have a crush on a High School boy ).
Gin is one of those main character in an anime that can be stupidly funny but when the crap hits the fan, you know you are in for the ride of your life.
How the heck is he in 228? like seriously.. are these people blind? how come they can't notice his hotness? According to me, only appearance isn't enough to be hot. The Character must have a good personality as well. Gintoki has everything in need. Maybe he won't make to top 10 cause I also like Kakashi, Gray but he should be at least in 15. I didn't expect him to be in so down 😢
V 3 Comments
225
Ginoza Nobuchika (Psycho Pass)
He's absolutely gorgeous. One of the most beautiful and handsome anime guys I've ever seen. I also love the development his character went through. Definitely my favorite Psycho Pass character!
226
Staz C. Blood (Blood Lad)
He is really hot and I would recommend this to someone else if they like to watch romance/comedy and supernatural
V 1 Comment
227
Kosei Arima (Your Lie in April)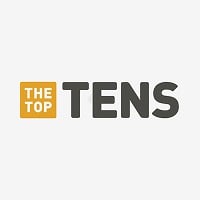 He's so cute he's a little young but he has a big heart and he's so funny but seriously who doesn't love a pianist an an amaxing one at that - Koseiarinalover
228
Syaoran Li (Cardcaptor Sakura)
He's adorable! How could you not love little Syaoran?! Sure, he's a little weird at fist, but later in the series he's just so cute, I can't stand it!
Li Syaoran is such a cutie, I love his blushing face when he is with Sakura. Plus, his character is also quite interesting which is a big plus.
He doesn't deserve to be in his rank... IT SHOULD BE HIGHER!
So.. different from other guys..
V 4 Comments
229
Grimmjow Jaegerjaquez (Bleach)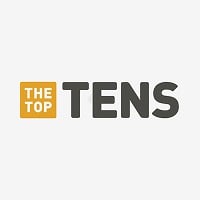 He should be way higher on this list, he's one of the most gorgeous characters I've ever seen
He is just GORGEOUS in a sexy, charming and deadly way!
Needs to be higher
He's awesome
V 2 Comments
230
James (Pokemon)
Because he is awesome
That hair though, deserves to be number one
Not hot, just very cute
Why the hell is James so low? 7? 7? 7? 7? I mean his hair is gorgeous, face perfect and completely flawless. And he's not gay.
231
Kurama (Kamisama Hajmemashita)
Kurama is one of the hottest anime dudes I know!
232
Mephisto Pheles (Blue Exorcist)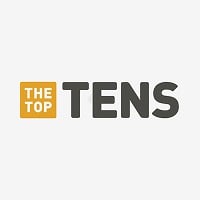 233
Kazuma Yagami (Kaze no stigma)
He's a sexy rebel who secretly cares what else is there to say
I really think this guy should at LEAST be in the top 50 seriously he is so CUTE!
V 1 Comment
234
Ken Kaneki (Tokyo Ghoul)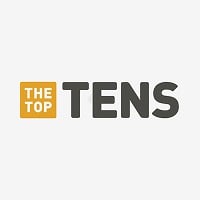 Ken Kaneki is so badass, literally every girl loves him! Definitely should be in the top 50.
A dynamic character who is just a badass. Just watch the anime and you'll know why
KANEKI KEN a badass guy who deserves to be in the top 10!
His white hair...
V 2 Comments
235
Takumi Ichinose (Nana)
Takumi has got it all, looks, personality, and the extra bad boy spunk. he's a total dream
236 Fakir (Princess Tutu)
237
Kouichi Sakakibara (Another)
They don't mention it in the anime, but he is downright cute and hot.
Yes. Thanks whoever put this on the list
He should be on the top 100
He is cute
238
Hisashi Mitsui (Slam Dunk)
Wahhh, He's really great basketball player and also very good looking :)...
V 1 Comment
239
Kamina (Tengen Toppa Gurren-Laggan)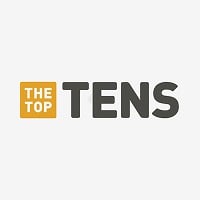 Kamina is a fictional character in the anime series Gurren Lagann, known in Japan as Tengen Toppa Gurren Lagann, animated by Gainax and co-produced by Aniplex and Konami. It was also directed by Hiroyuki Imaishi and written by veteran playwright Kazuki Nakashima.
He's mega hot, is always shirtless, is all heroic with his cape even though he has no powers of his own (the cape was his dad's by the way). He has a super long sword, which he stole from the corrupt village chief.

He has awesome blue hair, gorgeous red eyes... If he was real, he'd be insanely gorgeous.

Sure, he can be obnoxious and prrverted. But he's also kind, passionate about his goals, and confident. He always gets back up, no matter how much he bleeds.

Living in an underground village his whole life, all he's wanted is to live on the surface. He cares about the next generation so much. He may not look very friendly, but he has a really good heart.

He sacrificed his life so that everyone could live happily with blue skies, sunlight, etc. RIP. He inspires everyone around him. And he has awesome sunglasses.
Kamina is more or less the perfect male specimen.

"Who the hell do you think I am?! " - Kamina
Guys Kamina is the ultimate sexy badass
He's a man's man!
V 1 Comment
240
Tsuruga Ren (Skip Beat!)
One of the hottest anime guys! Can't believe he's not in the top 10! Beatiful face, good manners, an actor! On top of that he's just so cute when he's totally clueless about love!
V 1 Comment
PSearch List
Recommended Lists
Related Lists

Hottest Anime Guys with Long Hair

Top 10 Hottest Anime/Game Guys

Hottest Badass Anime Guys

Top 10 Hottest Guys From the CW
List Stats
16,000 votes
537 listings
8 years, 202 days old

Top Remixes (79)

1. Gray Fullbuster (Fairy Tail)
2. Sebastian Michaelis (Black Butler)
3. Takumi Usui (Kaichou wa Maid-sama)
Arethin_Glade

1. Yu Kanda (D.Gray-man)
2. Lavi Bookman Jr. (D Gray Man)
3. Renji Abarai (Bleach)
Bleach95

1. Takumi Usui (Kaichou wa Maid-sama)
2. Tezuka Kunimitsu (Prince of Tennis)
3. Sesshomaru (Inuyasha)
takume
View All 79
Posts
Error Reporting
See a factual error in these listings? Report it
here
.