Top Ten Hottest Bollywood Actresses
The Top Ten
1
Sanaya Irani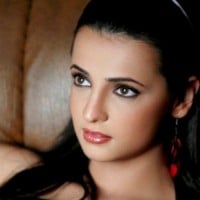 Sanaya Irani is an Indian model-turned-actress. Her first major role was in the Indian youth show Miley Jab Hum Tum.
Sanaya Irani is the most beautiful and hottest actress in the Indian Television and Bollywood Industry.
She is beautiful, charming, hot, sexy and perfect picture of hourglass body.
Sanaya is simply a doll!

She has perfect skin
Perfect body
Perfect smile
Perfect personality
And has a very expressive eyes
One of the best actresses on Television. Versatility and expression Queen.. That's what she is. Portrays every and any character given to her easily. Makes all around her comfortable with her friendly and cheerful nature.
908 Comments
2
Katrina Kaif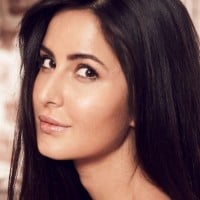 Katrina Kaif is an English actress who works in Hindi films. Despite receiving mixed reviews from critics for her acting prowess, she has established herself in Bollywood and is one of India's highest-paid actresses.
Kat is hot! She shares the highest number of kisses in Bollywood. I would consider it high to kiss her lips. One must kiss her ass- that is where everybody belongs. I would like to kiss her ass if I could.
I think that Katrina is sexual atom bom
I adore Katrina, it is very beautiful and I love it I love her dance her dance is very beautiful and very, very loved her films
I am really impressed by katrina kaif she's awesome love her
52 Comments
3
Zeenat Aman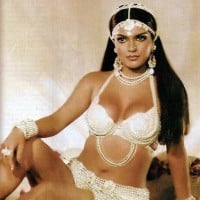 Zeenat Aman is an Indian actress, former model and beauty queen who is best known for her work in Hindi films throughout the 1970s and 1980s.
India's answer to Raquel Welch.
4
Maliika Sherawat
Her boobs Juicy
She is hottest actress
I like maliika sherawat.
Because she is very very beutifull
5
Shilpa Shetty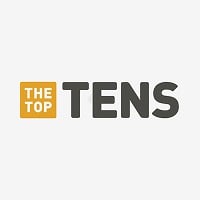 Shilpa Shetty, also known by her married name Shilpa Shetty Kundra, is an Indian film actress, businesswoman, producer, former model and the winner of the British reality television series Celebrity Big Brother 5. Primarily known for her work in Hindi films, she has also appeared in Telugu, Tamil and ...read more.
you are simply beautiful.. nd love you in Zara Nachke Dikha especially with kundra.. hahaha you guyzz rck the show..
6
Juhi Chawla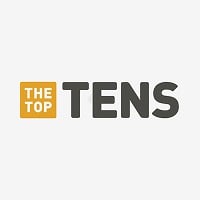 Juhi Chawla is an Indian actress, model, film producer, and the winner of the 1984 Miss India beauty contest.
Juhi Chawla is a beauty queen, has an irresistible charm! She is a legend and a precious gem in Bollywood
She is so hot very hot and her bare boobs are so hottest
She is expresive and beuty!
7
Shruti Haasan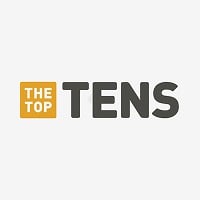 Shruti Haasan is an Indian film actress and singer who works predominantly in Tamil, Telugu and Hindi language films.
Best south indian actress in bollywood ever
I love your Eyes
I love her voice
CUTE CUTE CUTE CUTE CUTE CUTE
SHE'S SUPER CUTE
THE PRETTIEST WOMAN IN THE WORLD
LOVE HER
1 Comment
8
Tamannaah Bhatia
Love her! Who doesn't?
9
Deepika Padukone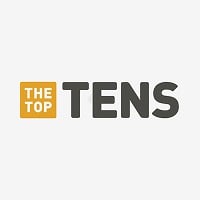 Deepika Padukone is an Indian film actress. She is one of the highest-paid Indian celebrities and is cited in the media as one of the nation's most popular and attractive personalities.
bcoz she is getting sexy day by day
Her attitude, her looks... Not just about being hot. She s so beautiful n also talented. Love her! She s awesome!
What! She deserves to be on the #1 spot!
Deepika is so hot! I like her complexion very much. She looks like a real indian beauty. Sexiest actress of all times!
51 Comments
10
Aishwarya Rai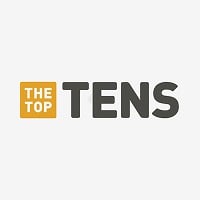 Aishwarya Rai, also known by her married name Aishwarya Rai Bachchan, is an Indian actress, model and the winner of the Miss World pageant of 1994. Through her Bollywood acting career, she has established herself as one of the most popular and high-profile celebrities in India.
Best
She is the only bollywood actress who is famous worldwide because of her dazzling beauty... Number 1 is near 2 her.
She is hot in 2nd number want to know 1st undoubetdly madhuri dixit
She's the most beautiful woman in the world, she's very popular, I really love her, forever and ever she's amazing, the queen of bollywood
29 Comments
The Contenders
11
Sonakshi Sinha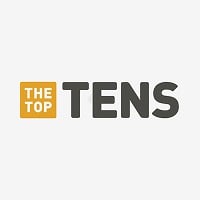 Boobs
hot
12
Priyanka Chopra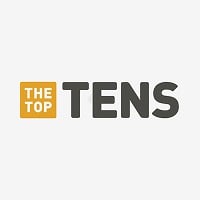 Priyanka Chopra is an Indian actress, singer, film producer, philanthropist, and the winner of the Miss World 2000 pageant.
She's the best est est... Her acting, dancing everything is fab. She look beautiful n hot. She has done great job in her every film.. She far better dan any other actresses in acting..., love you always...
Yeah, all the other actresses are great. But I have yet to see anyone carry a film the way Priyanka did with Fashion. Killed it!
And super sexy in Don, that's for sure!
Not just about being sexy or hot, she is a fabulous actress.. She had proved it by her movies like Fashion, Barfi, Don, etc. She is also a fantastic singer.. Vote for her guys..
Priyanka. You are good in fights that's why you defeated don inside a caravan
13 Comments
13
Nargis Fakhri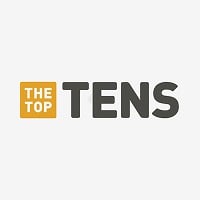 She looks very sexy and hot. Any boy would like to kiss her just like me but that is asking too much
14
Kareena Kapoor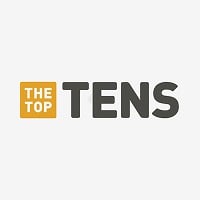 She got such a beautiful Smile,
She is beautiful without make up as well
In short She is Flawless.
she is the best... others have the artificial posture...
Best actrees, beautiful face, natural, diva, sexy
Kareena is superb. I love her very much. She is very sexy and hottest. She should be the no. 1. Because Aishwarya rai is beautiful but is not hot but kareena is superb.
16 Comments
15
Jacqueline Fernandez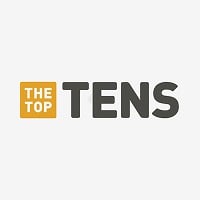 Jacqueline Fernandez is a Sri Lankan actress, model, and the winner of the 2006 Miss Universe Sri Lanka pageant.
The Most Beautiful Woman on the List!

Then comes...
Preity Zinta, Madhuri Dixit, Juhi Chawla, Asin, Anushka Sharma, Priyanka Chopra, Kareena Kapoor, Deepika Padukone, Katrina Kaif, Shilpa Shetty, Amisha Patel, Sonam Kapoor, Vidya Balan, Tamanna & Aishwarya Rai. - Nirmal1991USA
She is the Living Aphrodite & she is the Most Beautiful out of them All!
She is Sexy, She is Hot and she is Beautiful at the Same time! She is the Most Beautiful Mortal Female that I've ever seen in my whole Life!
Fantastic actress with brain body and talent to match.
4 Comments
16
Bipasha Basu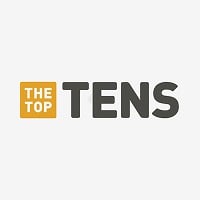 Bipasha Basu, also known by her married name Bipasha Basu Singh Grover, is an Indian film actress and model.
She is so ugly who fool one place her in the list of sexy girls
Feel like drinking the milk of her boobs!
Her features are ti die for with het hot body
I love this art
2 Comments
17
Madhuri Dixit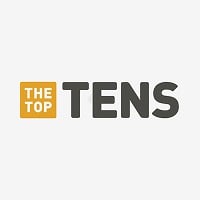 Madhuri Dixit, also known by her married name Madhuri Dixit Nene, is an Indian actress who is known for her work in Hindi cinema.
She may not be the "item girl, " these days, she may not show her skin off like todays girls, but her confidence and everlasting beauty still makes her "hot" or more like beautiful these days.. And come on.. She's one of actresses that can actually ACT!
Dhak! Dhak! Dhak! Girl Madhuri Dixit! See that number you all will forgot others!
I am marathi, so give my opinion in marath. Women called women for 3 important things which she is have
1. Rekhiv 2. Sudowl & 3. Kamuk
So many actress has beautiful but they are not sexy or figure, So many actress has sexy but they are not figureor beautiful, So many actress has beautiful, sexy but they have not figer
Madhuri has all beautiful, Smart, Sexy, figure, Brilliant and so more
Just I compromise a man like Amitji
WHY IS SHE NOT NUMBER 1?! She may not show her legs off, but her beauty is in her maturity, confidence and ACTUAL TALENT.
4 Comments
18
Anushka Sharma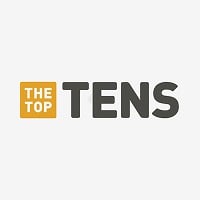 She is the best bikini babe in Bollywood. That alone makes her one of the sexiest actress. She should be no.3 at least.
She should be in the top of the list, because she is the hottest of them all. And this list is about the hottest actress.
She SHHOULD be on the number 1! Whoever uploaded this list must have last uploaded it before 2008 because anushka sharma rocked b'wood from her first film itself. She is the ottest with her own acting character unlike others...
I LOVE ANUSHAKA SHRAMA
5 Comments
19
Kajol Devgan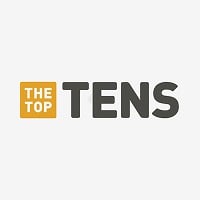 She Is The Queen Of Bollywood, Always the best=)) I Love her so beautiful, cute, sexy & funny actress... no other actress can replace her... her beautiful eyes can make everybody crazy... I just want to look like her... my biggest idol
She is the best..! Is the more biggest actress.. I'm from Ecuador and she is my favourite actress, is the Bollywood queen and my heroine. She is so beautiful sexy cute and funny actress, no other actress can replace her, her beautiful eyes are the unique and awesome in the world... Finally I LOVE HER ♥!
She should be number 1 not 7! I think she is the best actress by a long shoot! I love kajol forever because she is the most popular and talented actress in Bollywood
Best actress of two decades. Super talented, powerhouse of acting, excellent in comedy as well as dancing, have done only 30 films so far and giving 16-18 blockbusters, hits out of them, highest success ratio. Thumbs up
22 Comments
20
Asin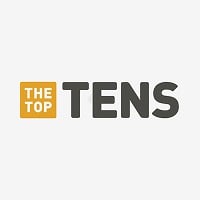 Asin Thottumkal, known mononymously as Asin, is a former Indian actress and trained Bharathanatyam dancer.
She's gorgeous among the present actresses.
She's very beautiful woman...
I love yu tumhare chut or gaand mar na chata ho
21
Rani Mukherji
In my opinion none of the actresses in Bollywood can not compete with Rani Mukerji. It combines the amazing beauty, which the nature has endowed her and divine spark, a talent, which she is perfects thanks to the diligence. A gentle, sweet, debonair and at the same time, strong, purposeful, self-respecting. If do not Rani, then who deserves first place?!
World knows what Rani has, she's still the most fantastic actress ever, look at her works, her acting will never be the same with other actresses
She was She Is And She will undoubtedly remain the Queen Bee Of BOLLYWOOD. She is a perfect combination of Beauty with immense talent of Acting n dancing.
She's the last and forever the best, she is rani mukherjee the one and only
25 Comments
22
Kangana Ranaut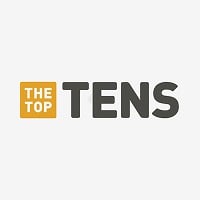 Kangana Ranaut is an Indian film actress. She has established a career in Bollywood and is one of the highest-paid actresses in India.
I love your skin tone. I want skin like you darling.
Queen of hearts... 2015 is yours :-)
She is really a Queen
Best actress amazing personality
20 Comments
23
Alia Bhatt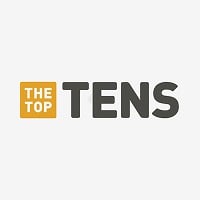 Alia Bhatt is a British film actress and singer who works in Bollywood. Born into the Bhatt family, she is the daughter of filmmaker Mahesh Bhatt and actress Soni Razdan.
The others have more makeup than her
She is apt for this title
Love you so mutch alia
She is the hottest actress of bollywood
1 Comment
24
Preity Zinta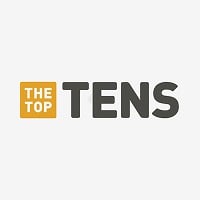 Preity Zinta is an Indian film actress. She has appeared in Hindi films of Bollywood, as well as Telugu, Punjabi and English language films.
PeeZee is one of the best dressed actresses in the industry.
Preity is nice but kareena is stiel beautiful and hot
25
Vidya Balan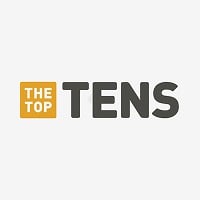 Vidya Balan is an Indian actress. She has established a career in Bollywood and is the recipient of several awards, including a National Film Award, five Filmfare Awards, and five Screen Awards, and was awarded the Padma Shri by the Government of India in 2014. She is known for portraying strong protagonists ...read more.
Not beautiful
She is deserve last number dirty actress hopless
Tumhare gaand bohat sexy hai maar ne ka dil karta hai ek baar mil jao to itni gaand marunga jab tak mera sperm khatam na hojayega
Want to suck her boobs
26
Amisha Patel
Her boobs and ass are awesome I like 2 suck her nipples
27
Kriti Sanon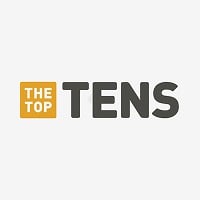 Beautiful and talented actress and better than other stupid actress
Her body is perfect! She is beautiful
She is beautiful actress
Being a Nepalese and watching Bollywood & tollywood movies too your ek ka dum and heropanthi was fabulous. Along with stunning looking lips you must be on top rank. Being new to Bollywood. Hope for your upcoming great movies
28
Ayesha Takia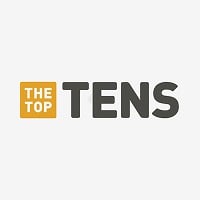 Ayesha Takia is an Indian actress who mainly appears in Bollywood films. She made her film debut in Taarzan: The Wonder Car for which she won the Filmfare Best Debut Award in 2004. Her notable films include Dor, for which she won the Screen Award for Best Actress, and Wanted.
Her boobs are awesome one must like her otherwise he's no men
Best Boobs
Ayesha Takia number 1 Most Beautiful Woman in the World
She is very Hot and must say her are Amazing
29
Malika Arora Khan
Hottest lady ever
She is undoubtedly the hottest chick in Bollywood. She's got such a nice body and can kill any guy with her sultry looks. In addition to that she dances really well.
She is very beautiful
30
Sonam Kapoor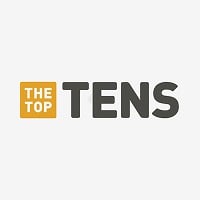 I hate love story... I like this movie very much.
"genuinely beautiful"... "looks hot in even indian outfits"
Deserves the top position...
Natural beauty
3 Comments
31
Rambha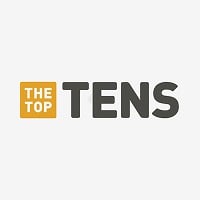 Vijayalakshmi is an Indian film actress best known by her stage name Rambha. She has acted in over 100 South Indian films and also in Bollywood films.
Man she's hot... She should be ahead of kareena at least... - broken_skull
32
Parineeti Chopra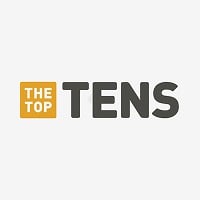 She... She is the number 1 in my mind... Best of lUCk PARI CHOPRA.
Hottest of all
Parineeti Chopra is an Indian actress who appears in Hindi films. Chopra initially aspired to pursue a career in investment banking, but after obtaining a triple honours degree from Manchester Business
Born: October 22, 1988 (age 25), Ambala
Height: 1.72 m
Siblings: Shivang Chopra, Saraj Chopra
Education: University of Manchester, Manchester Business School
Parents: Reena Chopra, Pawan Chopra
She is so beautiful wow Parineeti you have to come to Mauritius please
33
Shradha Kapoor
She should be in top 10
She is most cute actress in indian cinema
She is awesome and beautiful actress
She is too sexy
2 Comments
34
Sunny Leone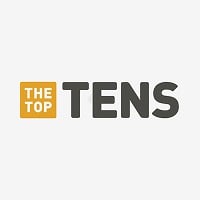 Karenjit Kaur Vohra, better known by her stage name 'Sunny Leone', is a Canadian Bollywood actress and model, and former pornstar. She was born on May 13th, 1981 in Sarnia Ontario, Canada.
Sexy hottest diva at all time she is very hot and sexy - vedant3123
She is very beautiful
She is very sexy and hot
She has sexy figure
She is good looking
35 Esha Deol
36 Kajal Agarwal
37
Drashti Dhami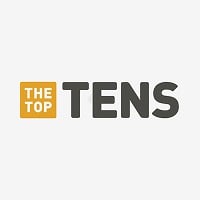 Drashti Dhami is an Indian actress who works in the Hindi television industry and is a model and dancer.
Drashti very beautiful and sexy
She is talented n beautiful...
Drashti dhami is the best... Expression queen...
She is so hot n beautiful
1 Comment
38
Ileana D'Cruz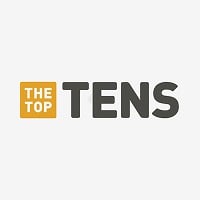 I like iliyana and she was super acter
39
Neha Dhupia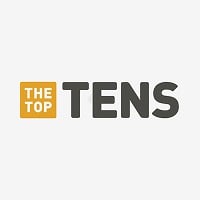 Neha Dhupia is an Indian actress and beauty pageant winner who works in Hindi, Punjabi, Telugu and Malayalam language films.
40
Lara Dutta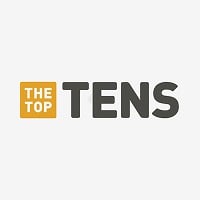 Lara Dutta Bhupathi is an Indian actress, model and beauty queen who was crowned Miss Intercontinental 1997 and Miss Universe 2000. She was the second woman from India to be crowned Miss Universe, and has been the only delegate from India to win the crown since.
41
Sameera Reddy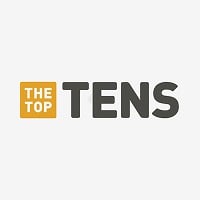 42 Amrita Rao
43
Prachi Desai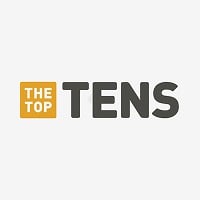 Prachi Desai is an Indian Bollywood film and television actress. She started her television career as lead protagonist in the successful TV drama Kasamh Se on Zee TV.
She is the best of them all
She is good actress and theseŕves to be a bit above
44
Sushmita Sen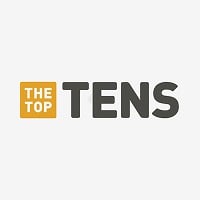 Sushmita Sen is an Indian film actress, model and the winner of the Miss Universe pageant of 1994. Sen was the first Indian to win the crown.
Gorgeous! VOTE - mood333
45
Surbhi Jyoti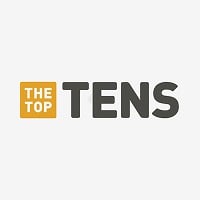 Surbhi Jyoti is an Indian television actress. She is known for her five roles in the TV series Qubool Hai.
Most expressive n wonderful actress...so expressive eyes n flawless acting
46
Jaya Bachan
Among the best actress that bollywood has produced and the best in her time.
She's ver hot ya
47
Hema Malini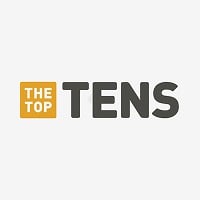 Hema Malini ("Hema Malini Chakravarty") (born 16 October 1948, Ammankudi (Orathanadu), Tamil Nadu, India) is an Indian actress, director, producer, dancer and politician.
48
Urvashi Rautela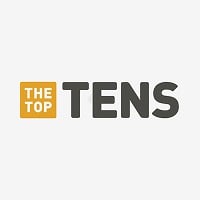 49
Rakhi Sawant
She is extremely sexy, hot and dusky. I like her super looks. Though she may not come in top 10, she is enough hot and sexy to come in the top 20 at least.
50
Malaika Arora Khan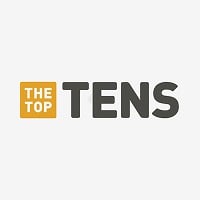 PSearch List
Related Lists

Top 10 Hottest Bollywood Actresses in 2017

Hottest Dimpled Bollywood Actresses

Top 10 Hottest Bollywood Actresses 2018

Top Ten Hottest Bollywood Actresses of 2015

Top Ten Bollywood Actresses
List StatsCreated 28 Aug 2008
Updated 20 Sep 2018
11,000 votes
72 listings
11 years, 103 days old

Top Remixes (18)

1. Zeenat Aman
2. Katrina Kaif
3. Maliika Sherawat

RusselX

1. Katrina Kaif
2. Anushka Sharma
3. Deepika Padukone

TBWA

1. Aishwarya Rai
2. Amrita Rao
3. Ileana D'Cruz

Roomanah
View All 18
Error Reporting
See a factual error in these listings? Report it
here
.