Hottest Boy Band Members of All Time
Who are the hottest guys ever to shake their rumps in a boy band?

1 Shane Filan - Westlife

Shane Filan has 1 million megawatt to make our life be bright. His smile n his voice could make me get much stronger to always keep this life from kind of failures.

He is so beautiful.. He sang soulfully, that every women melt their hearts out! Just look unto those beautiful eyes and you'll lose yourself! The best man for me!

He is so good and I love him since westlife era. He look so cool but friendly and I love his smile. Westlife songs are best to enjoy every time.

Mr Scrumptious Shane Filan, started off as a Young and Very Attractive Member of the Latest Boyband back in 1998, at the start of Westlife on our Music Scene... However, In My Opinion He just seems to get hotter with age!... This could be due to the fact that not only is he pleasing on the eye but is Flawless and provides what I call 'Performance Perfection' in regards to Singing Live, Surpassing the Sounds of the Songs on the Album with Renditions Always ending up Sounding Even Better (if that's t all possible laugh out loud) when performed on tour versus recorded album versions! So, in Summary, Admiration and Adoration (Bordering on Obsession perhaps laugh out loud) for Mr Filan, may have started due to Liking his Looks BUT has Developed into True Amazement and Enjoyment and Respect of this 'Hottie' since I absolutely LOVE his Voice, no one can ever match his Vocal Talents and combine this with him actually appearing to be the Most Friendly, Funny and Lovely Guy who has EVEN MORE ...more

2 Nick Carter - Backstreet Boys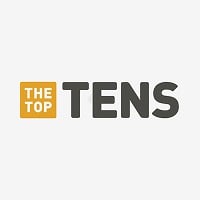 Nickolas Gene "Nick" Carter is an American singer. He is best known as a member of the pop group the Backstreet Boys.
He can sing, he can dance, he is funny, he is cute, he is sexy, he is handsome, He knows how to make the girls scream his name, he always has good contact with his fans both on and off the stage! Can we ask for more? We love you Nick!
the cute, the sexiest and obviously the teen idol
The best looking and the most stunning guy... Simply the idol!
Nick is truly an amazing man.. He's overcame so much over the years, picked himself back up when most would have given up and continued to lead that self destructive lifestyle. Instead he saw a reason to carry on and got his health back and took a jump start on his solo career and poured 110% effort into the group albums. He always gives back to the fans, charities, or even just that one normal person walking down the street that doesn't know he's famous. He's been a support system to his family even when they turned their backs on him and stuck their noses up in the air, and one day they will see that. He is genuinely funny, caring, and loving. His personality is one of a kind unique, with the deep intellectual thinking to match. The looks aren't what make a person, but his amazing smile makes you melt and deep blue eyes let you know what emotion he's feeling by just looking at them. He pours the same emotion into his music, on stage and off, and is so super talented with a voice ...more
3
Brian Littrell - Backstreet Boys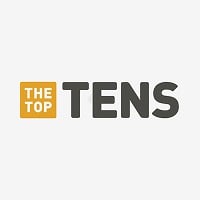 It's simple. He's just the hottest. And has always been! The blue eyes and the sexy jaw line. M m m!
He's so hot! And then so nice with everybody and a good husband and father... The best!
Come on people's Brian is much hotter then all them other guys start voting!
Brian is incredible! I remember meeting him for the first time. I had travelled to Ottawa & he came out of the hotel. There were a few fans there and after people had taken pictures/received autographs, he asked if he was able to get to everyone. I shyly came to front and he smiled at me and asked if I wanted a picture. I will never forget it!
4
Gianluca Ginoble - Il Volo
He's so sexy, charmy, I love him, it's just perfection! And is italian, I don't need to say more..
Talented, talented, talented! A baritone who can sing anything from classics to Sinatra...has been singing professionally with an American record contract for 4 years. Has sung in his native Italy for groups since age 3. A member of the 3 magical voices of IL VOLO. The world of professional music is Gianluca Ginoble's oyster! He is just 18 years old.
He is really cute, lovely and pretty. He is really fashion and he sings with his soul
Gianluca is absolutely the best Baritone and Singer in the World today! Perfect pitch and modulation! He sings with such passion and emotion...straight from his heart! Incredibly versatile, and with such an incredible vocal range...he can sing anything from classics, pop, opera, broadway show tunes, ballads, and beyond! He is sophisticated, articulate, handsome, charming, charismatic, and oh so sexy! His voice is deep, rich, masculine and sexy...like wrapping oneself in warm, rich, silky smooth chocolate! He is the absolute best of professional entertainers/singers today! Gianluca is so versatile and talented he could do several venues today including Vegas, and Broadway..to sold out shows! His stage presence is incredible...he holds the audience in the palm of his hand! Yes, he is that talented...and at only 18 years old! He has everything needed and more..to be a mega superstar...and I have no doubt that he will be! Did I mention..that us ladies absolutely adore him...I know I do! ...more
5
Zayn Malik - One Direction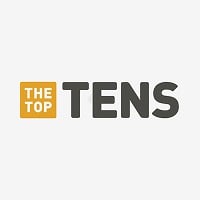 Zain Javadd Malik, born on 12 January 1993, who records mononymously as ZAYN, is a British singer and songwriter. Born and raised in Bradford, ZAYN aspired to pursue a career in music from a young age leading him to audition as a solo artist for the British reality television music competition The X ...read more.
Zayn has an amazing personality and has such a big heart. He gets so much hate even though he's donated to charity multiple times and bought his family a new house. When I met him he was the nicest to me out of the whole band. Even though the other members kind of ignored me, Zayn wasn't at all restricted because of my age (13) and he made me feel special and noticed by my favorite band. Thank you Zayn Malik for being such an amazing person.
He is wonderful person. Zayn has perfect body and lovely face, but his hottest thing is his thoughts. My favourite filosoph
Zayn must be one of the most attractive teenage heartthrob around. With the huge fan base of One Direction, Zayn has managed to be recognized as the perfect one, most importantly with his awesome hair. He deserves a better spot in the chart.
Zayn has scientifically perfect face, the only fat thing about Zayn is his heart, despite the hate he gets from Twitter, he still donate to charity multiple times. He's one of the best human being ever! Plus he's so hot, hotter than the sun!
6
Niall Horan - One Direction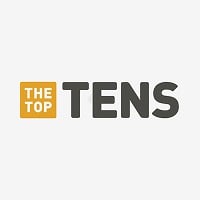 Niall James Horan is an Irish singer-songwriter and guitarist, known as a member of the boy band One Direction.
Perfect. Great vocalist, sweetest personality & the best set of blue eyes I've ever seen.
I have total respect for the other guys on this list, but really, NIALL HORAN IS JUST so CUTE. He's a great singer, he has such cute features (his eyes are... Wow! ) and HE'S Irish TOO. Vote up, Niall Horan. Love him xx
Very Original voice and is a loved leprachaun. He is a nice and young fella' and will always fit in with One Direction. He has a awesome hairstyle, hair color, and highlights. He doesn't deserve to be hated.
He is so cute, cute as that one from the parody boy band Michael Cuccione (RIP)
7
Mark Feehily - Westlife
Because mark is the cutest and the best singer in the world forever.. He has a special beatiful voice.. I really like him very very much
Mark is the best singer ever. He's always good in every moment. More than words to describe about him
I love him so much, whenever, wherever, whatever. I'll be right here for him
Mark Feehily is the definition of perfection! He's incredible voice, handsome looks, shy and bubbly personality makes him the best!
8
Kim Hyun Joong - SS501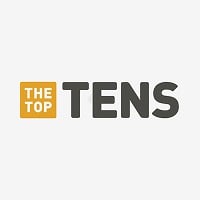 Kim Hyun-Joong is a South Korean entertainer, actor, singer, dancer, and the leader and main rapper of boyband SS501.
The best and handsome boy in the world
Hidden talent! Love his acting.
The best boys band ever
La place de KHJ est n°1, y'a pas photo. Il faudrait que les autres soient objectifs ici.
9
Harry Styles - One Direction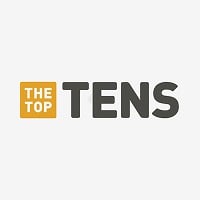 Harry Edward Styles is an English singer and song writer, known as a member of the boy band One Direction.
No one on this planet is too old for boy bands.
Your reasons for hating them is because you just think they are gay well many members can be and who cares.
He deserves the number one spot (me saying it for the millionth time). I cannot comprehend why he is not number one. He is the most talented, handsome, and charismatic on the entire list! He not only sings the songs but he WRITES THEM TOO! But anyway, since he's not number one on this list, he is number one on mine which is all that matters. Additionally, Harry if you read this I just want you to know that I love you and superficial lists like these don't matter. I love you, your family loves you, your friends love you, and all of your ever-adoring fans love you which is all that matters.
I'm a bit old for boy bands (not to mention that I always hated them), but I can appreciate a cute one when I see him. When I read the title, Harry's the first one to pop into my mind.
His hair just make me want to touch it! That's WHAT MAKES HIM BEAUTIFUL!
10
Kian Egan - Westlife
Those eyes and that cheeky grin makes him one of the hottest for sure, not to mention his deep, husky voice when he sings and the rocker than comes out when he's playing the guitar or performing on tour.
I love him first and I love him the longest of all men in this earth. He is like an angel to me. He is my most favorite member of Westlife. He isn't only good looking but also he cares for the environment. He collects trash from the ocean/beach because he loves surfing and want to keep the ocean clean. Westlife will not sound the best sound ever without him. His face is very unforgettable, especially on their Dynamite music video, and that is one of my favorite songs because I am able to hear his lines profoundly. He has the best personality and love by the crowd. I love Westlife the best band ever, but I Love Kian the most.
He's in the best boyband! He's got a beautiful voice! He is so handsome, Westlife, the best boyband over the world! I love Kian Egan and I love Westlife! I'm a Westlifer (I'm from Spain)
Kian Egan is a member of the best boyband ever. I love his smile and he has an incredible voice. His eyes are amazing, you can't help falling in love with him
The Contenders
11
Nicky Byrne - Westlife
Not only good looking but very talented. I love his voice, he is so funny but most of all I love how he stays in touch with his fans, makes them feel so important. He's the greatest!
He's so handsome! He is in the best boyband and he's got an Amazing Voice!
He's so handsome, cute, and have unique voice. Moreover he's so sexy... He's my first love since I have seen him
NICKY BYRNE is one of the best persons I have ever known. He is just fantastic and amazing. The way he talks, smiles, and even the way how he dresses up himself, I have no question with that! Even though he is not the lead singer in my favorite band (WESTLIFE), he still sings great. Always remember that for me, without him or even the other lads, Westlife is nothing!
12
Louis Tomlinson - One Direction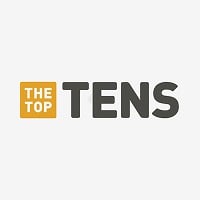 You are the sexiest boy in the world and I love you x
I love louis! I love one direction! They are just so hot, sexy, adorable and just perfect!
I love Lou! He's got the most perfect personality ever! Plus he's cute too!
If you don't think he has lovely brown toffee hair and a babies face which you literally want to bite, you are mad
13
Joe Jonas - Jonas Brothers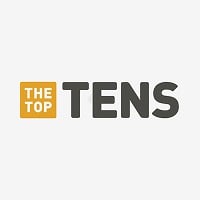 Joseph Adam "Joe" Jonas (born August 15, 1989) is an American singer and actor. Jonas first rose to fame as a member of the pop-rock band Jonas Brothers, along with his brothers Kevin and Nick. ...read more.
Go check his Instagram SEXY photos. Even his back can get all other guys.
Joe Jonas is the hottest cause he's the total package looks and talent! His body is AMAZING!
He's an amazing person inside and out; charitable, fun, caring, talented, & good looking too.
Joe Jonas is the sexiest, hottest, the most perfect man that I seen in my entire life! He inspire me for never give up of my dreams, and make someone smile everyday. I can't put in words my feeling for him... I know that my thanks will never be enough... I just wanna touch him, hold him, look in his eyes and say everything that I feel. I need him, Oh God I need him. The distance will never be bigger than my love for him, and the Jonas Brothers... With all my heart, soul, and faith I believe that one day I'll meet him :') I'm so proud for him
14
A. J. McLean - Backstreet Boys
AJ Has the hottest moves ever. HOT HOT HOT. Love him so much.
He is the best voice of the world, sexy and the special of my life. Spanish fan
He's pure sex on legs! He is HOT HOT HOT HOT HOT HOT HOT HOOT like fire!
Truly a beautiful man inside and out. You know he bares his soul through his music both within The Backstreet Boys and with his solo career. Living proof that when life knocks you down, you can get back up again as long as you are a good-hearted and strong person like him. His quirky and eccentric personality just add to his allure that drives a person wild because let's face it, he's sexy as h***! 'One in a million' would be an understatement about how special of a person you are Alexander James McLean. There's no one else like ya JizzyBear: past, present, or future! AMEN
15
Liam Payne - One Direction
Liam has such a nice loud voice and he is my favorite 1D member, coming from a true directoner. He is so nice
Liam has the prettiest face I've ever seen, girl or guy! Luckily he has great abs and does look a bit manly! I think I would faint if I met him. Also, though I personally think one direction is extremely talented, not putting them all close to the top of this list is just silly. They are much more beautiful than the other current boy band members.
He is hot and sweet and nice to people that's why I think he should win this award. Mr. Liam James Payne is amazingly good and kind person with the hottest body ever existed
LIAM! He is just the sweetest cutest thing ever. Plus, he's talented and has a lot of heart. - Lissie19999
16
Jordan Knight - New Kids On the Block
Seeing as he is from when the word "Boy band" was invented. I will vote and he is still hot now and adorable in his teens. I saw a picture of a record when they started in the 80s.
He is just HOT! So beautiful - inside and outside. And of the best singer I have ever heard. Talented as hell.
Xo
No question. Jordan just isn't the best guy in a Boyband, he is the hottest EVER! Without a doubt. Wonderfully talented, dedicated to his fans, a great sense of presentation, fantastic body, gorgeous face, sweet as all get out.

I've loved him since I was 3 years old and have NEVER been disappointed.
He's 42 but looks 32. He has a body of a Greek God, 6 packs & all. When he dance you just get mesmerize that you forget to breathe. He has those darn cute dimples, an alluring stare & dang boy, have you watched BIBIY? He's a sexy yummy daddy & oh yeah, People Magazine thinks he's beautiful too!
17
Justin Timberlake - N*SYNC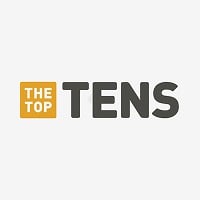 Justin Randall Timberlake is an American singer-songwriter, actor, dancer, and record producer. Born and raised in Tennessee, he appeared on the television shows Star Search and The All-New Mickey Mouse Club as a child.
What your angry because he was below someone from One Direction. Oh like all boy bands should dance...NO When the word boy band didn't even exist before New Kids on The Block and someone made it up for no reason.
One Direction had been made up by judges and they just wanted to be in the live shows none of them wanted to be in a boy band and will probably never make a reunion, if any make a reunion it would be The Wanted or Union J
Why isn't he #1 he is so hot! - idolangelx13
Looking at the list it's not clear why this completion is on.J. T is clearly the winner. End of
#JCChasez is the hottest NSYNC and the most talented too, to be honest.
18
Morgan - SM*SH
Cayoo MORGAN SM*SH Always The best!
Smashblast will always sopport smash and all member,
One or all stil smash..
Morgan is smash
Smash is morgan..
Keep spirit morgan
I am a morganous
always support you
Ka Morgan! You are the greatest motivation of my life!
19
Kevin Richardson - Backstreet Boys
Beautiful eyes, amazing eyebrows, perfectly sculpted face, smoothest guy on the planet! He's definitely the sexiest pop star!
The sexiest man alive hands down. He's so underrated.
It's the voice and the eye brows that make him one of the sexiest men alive!
Kevin is the best backstreet boy (He also is the only one I know. hehe)
20
Piero Barone - Il Volo
Have you seen him shake his hips in concert? This guy has got it all... Talent, the most amazing voice, charisma, looks and he can charm any female from 9 to 90 with just his smile! Enough said... Check him out on You Tube.
He's the most beautiful boy in the world your lips eyes and voice are perfect I'm in love to him!
Although I don't consider Il Volo a "boy band", he is charismatic across the ages - and so far demonstrates the the discipline and support to cultivate his God-given talents for a long and powerful career.
He has the most beautiful smile that can light up a dark room. His voice gives me goose bumps and is mesmerizing. He is the most talented man I've ever heard. He is charming and gorgeous.All you need is to listen to him once and your hooked for life.
21
Joey McIntyre - New Kids on the Block
Every tour from the 80s till now - I was there - NKOTB will always be #1 and especially my fave Joey Joe whom I got to meet twice...
Joey Joe has had my heart since the 1st time I heard popsicle (1987)! Besides those piercing blue eyes and amazing body lies pure talent! Songwriting, singing, dancing and acting Joe is a true performer! He happens to also be a good hubby and great dad, how can you not love that? The few times I've met him he was funny, sweet (I made a complete fool outta myself and he didn't make me feel stupid for it) and genuine :) Joe McIntyre is the TOTAL package... And HOTTEST boy band member EVER
I've loved him from baby face to peach fuzz to five o'clock shadow. At each stage, he's been dreamy. Most impressively, his voice has matured into such a strong, beautiful instrument that hearing him sing sends shivers up my spine, even today. And he seems to have not only the looks and talent, but a good heart and makes room in his busy life for the causes he cares about. Gorgeous inside and out. I love you Joey.
He is perfect.. The best singer, the best eyes, the best abs, the best voice... He is like wine, better with age
22
Donnie Wahlberg - New Kids On the Block
Donnie is the sexiest man alive - in my opinion.. I have loved him for 20 years and I am pretty sure that wont change anytime soon.
I recently met him and I must say, he has the best hugs and the warmest body ever.
I love him! This guy is my first love! He is on my mind, in my dreams, in my life since I was 11! Too gorgeous, hot, sweet, lovely, adorable, just him! The only ONE! The hottest guy, he is still the most handsome guy I've ever seen!
Donnie goes above & beyond for us fans. We have become friends & family. He is humble and gracious & he makes each one of us feel special. I love him so much, and he spreads the love!
He is the sexiest man alive... The eyes just pour into your soul and he smells divine as well!
23
Howie Dorough - Backstreet Boys
Howie is handsome, kind and such a smooth dancer. All of Backstreet Boys should be in the top five.
No one else comes close to Howie D. Handsome, humble, he's everything any woman could want in a man. A great dad and husband Howie's got the world by the throat and is going to make it give him what he wants. Howie D. All the way Baby! KTHDPA.
Howie dorough is sexy because he is the Latin Heartthrob of the Boy band Backstreet Boys, being that Howie dorough is half Puerto Rican and half Irish that Alone by itself is hot and sexy he has that nice smile and Latin Hair and great voice, he is the sexiest of the Backstreet Boys I think, he is Puerto Rican I think that is very hot wow.
He looks better with age! And the way he treat people it's the best you can ask anyone even guys that he is the best, and those eyes so sweet and those lips to get crazy for Dear God! He should be in the top
24
George Shelley - Union J
Before Union J it was a boy band called Triple J, George Shelley was a solo singer on his audition with a guitar and younger than the other three who could've been like the 90s boy band called 911. Then for no reason he was put into Triple J because they wanted a little cutie and changed the name to Union J.
If I'm not wrong because I don't know his names His A Fake copy of Harry Styles. I least I don't remember.
25
Nathan Sykes - The Wanted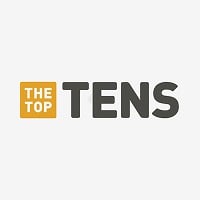 Nathan James Sykes is an English singer, songwriter and record producer. He is best known for being the youngest member of the British boy band The Wanted.
He's just an all round babe. He's so talented and he started in the band when he was 16. He's got such a unique voice. He's got the cutest face, and he says the sweetest things. Lets get him to the top.
He's TO CUTE and Funny! If you really get to know him you would see how amazing and sweet he is! And he has the best voice in the band. He's really adorable
Yeah.. oh and I can see The Wanted making a reunion more than One Direction.
Now One Direction split The Wanted should have a chance if they want to reunion.
He's so adorable and he's just so sexy and cute at the same time. HOT
26
Ronan Keating - Boyzone
He's really handsome and he's got an incredible voice!
He sings like an angel!
Not only is he good looking but also hard working and talented in so many ways - singing, now acting... He has got some charm you cannot resist
He is simply awesome and he gets better with age! That voice and looks! Good on you, Ro!
Amazing vocalist, a true artist and a genuinely nice guy. You can tell he truly loves the music business and he is fulfilling his dream. I don't think anyone works as hard as he does in order to please his fans.
27
Ignazio Boschetto - Il Volo
Ignazio has a smile that lights up the stage along with his beautiful voice. He loves to make people happy and he is always finding creative ways to do just that! It's easy to feel his warm heart as he interacts with his singing "brothers, " Gianluca and Piero, and while he pours his emotions into what he sings.
His personality really just lights up the room. He is so sweet and caring. Not to mention his voice is amazing!
What can I say? I just love this guy. He's funny, cute, a great singer, and he's so hot! His smile is so amazing, his face is gorgeus at all.. His body is so amazing too.. There's no reason for not loving this guy. He's my life!
Ignazio is the most handsome man I have ever seen & he is amazingly talented & yet he just doesn't seem to always reap his fair share of admiration. I think this may be due to his being a chubby kid a few years ago. I stood a few feet from him & Piero & Gianluca. They are all cute, charming & friendly. Gianluca was as I anticipated - hazel-eyed & handsome, but I was bowled over by Ignazio. He has almost black eyes, with long, long lashes, so thick that it seems he is wearing eyeliner, they are set perfectly on his face. All of his features are geometrically perfect. He has the most beautiful smile. He's around 6 feet tall with broad shoulders & perfect posture. He is just mesmerizing. He is hot.
28
Brian McFadden - Westlife
Brian McFadden I always support you, No matter what people say to you. You are the legend, bloody, kindly to all your fans. Smart, sexy, amazing voice.. Love you always. _Love Molly Ansarie _
YOU ARE MY HERO.. YOU ARE MY BEST SINGERS IN THE WORLD MEN.. YOU ARE ALWAYS MAKE ALL people SMILES, LAUGH.. YOU ARE THE LEGEND.. YOU MAKE MY LIFE WAS PERFECT.. YOU ARE NEVER MAKE people HATE TO YOU.. LOVE FOR YOU BRIAN MCFADDEN
I LOVE BRIAN MCFADDEN, The first time I saw him, he's amazing, cute, funny, always smiling and He is the tallest among the group of 5 westlife. Now that he's gone solo, he's a total performer, he can play the guitar, piano and any music instrument. He's got a nice voice with a very cute face... He's cool... He composed his own songs and he got a very strong personality... I love him today, tomorrow and beyond...
He is very beautiful and very funny, he's perfect.. I love he, have a wonderful voice, his hair is beautiful, the blue eyes are beautiful it's very perfect.
29 Josh Cuthbert - Union J
30
Duncan James - Blue
He's not only a body but a beautiful soul and I love him for that! Stop thinking that hot means great body! He's more!

He's the hottest man ever! Perfect body, perfect face, he's the PERFECTION! Hot and sexy!
He's just Simperly the Sexiest Male alive No one can beat him!
Come on people he's just PERFECT! He has the sexiest voice, the most amazing eyes, smile and lips and the most wonderful body you could ever dream for! Seriously, if you don't vote for him you all must be blind. We all secretly fancy him. GET YOUR VOTES IN!
31
Luke Hemmings - 5 Seconds of Summer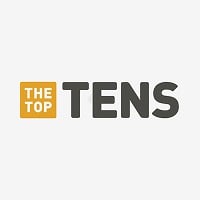 Luke Hemmings (born July 16, 1996) is an Australian singer and guitarist. He is the lead vocalist for boy band 5 Seconds of Summer.
I used to think he was really ugly. And I know it sounds cheesy but this guys got the biggest heart. He's the most beautiful person inside and out. He's the only beautiful male I've ever known. His personality really shines through. He's gorgeous and just has something about him. I will forgive everyone as they can not see real beauty and this is a new person. But defiantly should be number one for his soul at least.
I know 5SOS isn't a boy band but come on. Luke is just perfect. Blonde hair, beautiful blue eyes and he's just a really sweet person. Why isn't he in the top ten? He's tall and talented and just perfect.
NOT A BOY BAND... But he is quite hot if I do say so myself.
He is the lead vocalist for boy band 5 Seconds of Summer.
32
Ashton Irwin - 5 Seconds of Summer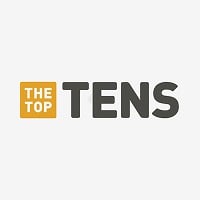 He is not technically in a boy band, just a band. His personality and looks are beautiful and full of life from him sparkling eyes to his little 7 year old girl giggle. I wish I could go back in time to 2014 when it was just these 4 boys of 5sos being themselves and having fun. Now there is far too much drama with their bad taste in women who are rude overprotective and cause nothing but havoc and frustration to the the band and their fans. Time may go on, Ashton, but my love for u will never change. You r beautiful inside and out.
He's not IN a boy band, so I'm not sure if he's actually qualified for this list... But Ashton is really damn adorable. His personality and looks.
How the hell is Ash on this list? Listen carefully. 5sos, is, not, a, boy, band. Okay? Good. Ashton is adorable.
So cute. but I think luke is cuter
33
Logan Henderson - Big Time Rush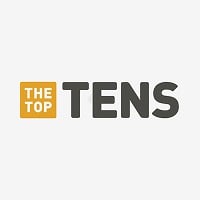 Logan Phillip Henderson (born September 14, 1989) is an American actor and singer. He is best known for his role as Logan Mitchell on the Nickelodeon series, Big Time Rush, as well as being a former member of the Big Time Rush band itself. He, along with the band, have won and been nominated for multiple ...read more.
He is so cute an dhand some
34
Bisma Karisma - SM*SH
SMASH BLAST ALWAYS SUPPORT SMASH UNTIL DIE! NO MATTER WHAT! KEEP FANTASTIC BLASTING CHARISMATIC CHARMING GLOWING AMAZING AND SPECTA!
Bisma is charismatic, idealist, handsome, smart LOVE YOU BISMA
Bisma always think about you
By ; bismaniac forever
I love Bisma SM*SH. And I am BISMANIAC
35
Patrick Stump - Fall Out Boy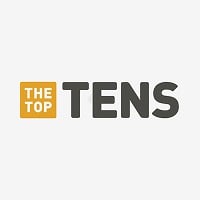 Patrick Martin Stumph, known professionally as Patrick Vaughn Stump, is an American singer, songwriter, musician, record producer, actor and music critic, best known as the lead vocalist, guitarist, pianist and composer of Fall Out Boy, an American rock band from Wilmette, Illinois.
I want Patrick Stump to shove his fedora up my ass
Love cute cubby self
Amazing vocals
36
Lee Ryan - Blue
He is just the most perfect man ever! His voice is the 8th wonder in the world!
Such a genuinely awesome guy and MUCH better looking in person! Pictures really don't do him full justice!
Lee Ryan you are not only hot, sexy and gorgeous but you are also beautiful inside and outside.. You got the smile of an angel.. Hottest male EVER - emeyramadan
He's so enthusiastic about everything, and his voice.. He has the voice of an angel. He is born to sing.
Regardless of what people may say he's stupid or whatever they wanna write about him, he will sing for the rest of his life because that's really nice, that's what he loves, that's his passion. And to see that is great.
That's all!
37
J.C. Chasez - N*SYNC
I think Jc was definitely the hottest of nsync. He had the best voice of the whole band and also produced most of the nsync songs. We also have to give credit to justin timberlake, who is amazing by all means. But, I think if Jc took his talent and made a better solo career than what he had, he would have been as big as justin. If not, bigger.
Heavenly 4 Octave Vocal Range? Check. Amazing body? Check. Cutest face EVER? Check. More adorable than puppies? Check. Any other argument ever made is INVALID. JC, baby come back to me!
He is definitely the hottest of *NSYNC and any other boyband! Amazing eyes, best voice in the group. Love him forever!
He most coolest person and unstated style will never go out of style and he smooth moves and songwriter member of nsync with their songs make up all of my pre teens through about sophomore year of high school. #coolestmeberofnsync
38
Robbie Williams - Take That
Robbie is the whole package: talented, funny, with a great personality, great human being, good with friendlies, sensible, sexy, good looking and in the near future he'll be a great dad!
Robbie is the best man!
Robbie is the "ONE"!
He is a great human being, he always asks God, and make an effort, to be a "better man".
Good looking, intelligent, sexy, sweet, funny, sensible, full of talent, strong personality, open mind, in one word: unique!
"God grant me the serenity to accept the things I cannot change, the courage to change the things I can and the wisdom to know the difference, thank you very much".
Rob God bless you
Robbie always the best he's so talented and good looking he just gets better and better

The best is yet to come
Every time I hear or see him I smile and get a happy feeling I my body. I just LOVE him so much. He is handsome, very sexy and his voice make me go "whee"
39 Carlos Pena - Big Time Rush
40 Chris Trousdale - Dream Street
41 Jacob Underwood - O-Town
42
James Maslow - Big Time Rush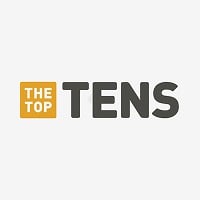 James David Maslow (born July 16, 1990) is an American actor, and singer, known for playing the role of James Diamond on Nickelodeon's Big Time Rush and is a member of the boy band with the same name. He also starred as Kevin Mohr on the Sony Crackle original series Sequestered. ...read more.
James Maslow is so handsome and beautiful he is so cool and sweet he is so stylish and pretty he always looks pretty whatever he wears because he is so cute and adorable
He is so sweet I was talking with him this day. It was really great it had really made my day.
Can I ask something? Who's Dustin Belt from Big Time Rush?!
I'm a boy and I love big time rush and by the way dustin belt is their guitar playist
43 Jefri Gurusinga - S4
44
Choi Siwon - Super Junior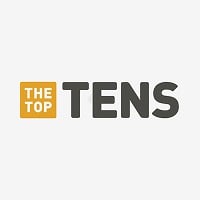 Love SUPER JUNIOR SO MUCH...
I LOVE THEM ALL,...
THEY HAVE DIFFERENT CHARACTERISTICS
AND THEY HAVE THEIR OWN TALENTS AS AN INDIVIDUAL...
I STARTED TO KNOW THEM THROUGH BONAMANA
AND FROM THEN ON I ALWAYS SEARCH FOR THEM
AND FOR THEIR SONGS...
I LIKE ALL OF THEIR SONGS,..
RUKKOGO IS A CUTE SONG, COOKING COOKING AS WELL...
NO OTHER IS ENCHANTING AND MR. SIMPLE IS GREAT!
Choi Siwon is THE MOST HOTTEST KOREN BOY BAND FROM THE BEST BOY BAND EVER!
SUPER JUNIOR
His chocolate abs will make you melt

Choi Si Won! ~ Is the hottest and sexiest Man in the Seoul...
Choi Si Won ------ Symbol for Perfection.
45
Jonathan Knight - New Kids on the Block
This man is so incredible. So nice and an excellent sense of humor. And isn't that what we all want? Someone who can make us laugh? I think it is And so sincere and a sweetheart too.
I've loved Jonathan Knight since I was 12 years old. He is down to earth, sweet, genuine, & an all around great guy. I have had the pleasure of meeting him twice & he was friendly & very sweet both times. Look forward to meeting him again one day.
He is so genuine, so down to earth. He's the whole package: Funny, handsome, great personality. What person wouldn't want that in a man like Jonathan Knight!
Being hot is not just in the looks. He has so much more then just the looks. He is the greatest and sweetest man ever alive.
46
Michael Jackson - The Jackson 5
Michael Jackson is the best! NEVER in the life someone will be like him. He always will be the KING OF POP! I <3 MJ. Vote for him and never forget him.
47
Stephen Gately - Boyzone
I love Stephen Gately.. But he isn't from Backstreet Boys. He is from Boyzone..
I love his stage personality. every time he has to perform his parts. crowd is going wild!
48
Kevin Jonas - Jonas Brothers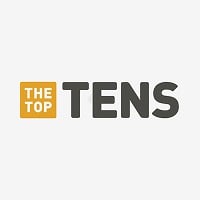 Paul Kevin Jonas II is an American musician and actor. He is the oldest member of the Jonas Brothers, a pop rock band created by the youngest brother Nick.
He is very beautiful, talented, and everything of good in the world. He is definitely PERFECT
Those green eyes... And don't forget about the smile, the guitar-hero-ness, the daughters, the meme, the butt... Have I said green eyes?
49
Calum Hood - 5 Seconds of Summer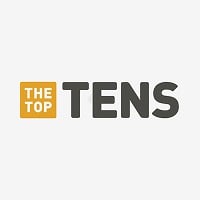 Oh really in the future they will say 5 Seconds of Summer are a boy band -- don't have a fit just because someone calls them a boyband.
Busted said when they were 18 that they are not a boy band they are boys in a band. But now are called a boy band by magazines.
Sweet calum deserves a better spot
5sos isn't a boy band. But CALUM IS BAE!
5sos isn't a boy band, but why isn't Cal higher? BICEPS.
50 Sean Foreman - 3OH!3
PSearch List