Gary Barlow - Take That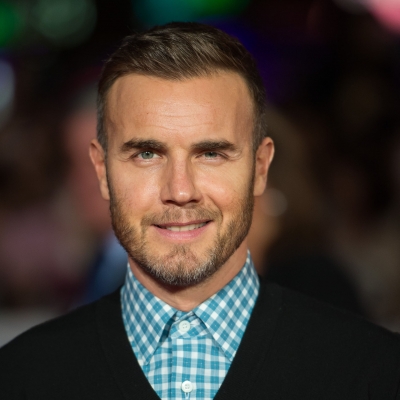 Found on static.independent.co.uk
Info
Gary Barlow OBE is an English singer, songwriter and record producer. He is frontman and lead vocalist of British pop-group Take That.
Comments
Top
Popular
Newest
Gary is stunning... Seriously Gorgeous. He has such a beautiful face and a gorgeous body. His smile is perfect, and he's even hotter when he's angry or in a mood. Gary YOU ARE PERFECT. x
Well what can I say just look at him, he is hot hot hot and when he smiles mm, his body not bad either, also he is a very good sing/ songwriter an now a good x factor judge, barlow all the way till the end of time
It's GARY! The best singer and songwriter ever! And with the other boys of Take That they can make the best live shows ever! So GAZ deserves to win this! Or one of the others, because they're all hot
Take That are all hot as hell, but Gary takes the biscuit! Great guy, really talented and an AMAZING voice!
The smile, the eyes, the rear end, the dancing eyebrow thingamajig, beautiful voice, beautiful hands (yes, I have a thing for them), beautiful creativity... Just beautiful! :o)
Gary is the capatain and he is so hot as hell! I love him! He has an amazing voice I really love him so much he deserves to win this! I love take that!
If it is possible to be the perfect man then Gary is it! Sweet, romantic, thoughtful, gorgeous voice, hotter than hell and totally swoon worthy.
Gary is not only stunning but he is so talented and does a ton for different charities. Brilliant songwriter, producer, singer and humanitarian. I love you Gaz!
Gary you are the best in the world. You are beautiful, sweet, wonderful father and husband, your voice is great... Love forever to you
And happiness for many years
The man is a genius. Most other boybands would not exist if it wasn't for Take That. Though I think that Jason is sexier than Gary (sorry Gary fans).
The Captain of sex in the presence the incarnation of gentleman's sexuality... Love Him and the lads forever!
It just has to be the Captain, looks, velvet voice and he is a true gentleman. The man can do no wrong in my eyes :o)
He's just pure beauty and has a huge heart. You couldn't ask for a better man...and did I mention he has an amazing voice and great style?
We love our captain. He's an perfect person. Looks great have a beautiful voice and inspire my every day!
Got a bundle of everything, looks, humour, talent, personality, money, charm, yes please, that'll do nicely
Gary is amazing. Very talented. Beautiful inside and out. Sexy and funny.
he is so gorgeous, all of take that are but Gary is defiantely the hottest by far!
Gary is just the best ok, he is perfect and he needs to get to number 1! Love him
I'd like to quote Kelly Rowland: "Gary Barlow is hot. That's all. " We agree Kelly.
He's the hottest of the hottest! I love Gary Barlow and I love Take That!
Gary Barlow is the best in me, forever ever ever
Just perfect: ten letters, two words, one man!
The Greatest Musician Of All Time! And Of Course He's Perfect As Hell Love Hime And The Boys! (TT) x
Gary Is such a sweetheart and so god damn sexy

YOU, YOUR SUCH A BIG STAR TO ME, YOUR EVERYTHING I WANNA BE XX
Related Lists
Best Gary Moore Songs
Best Gary Oldman Movies
Best Gary Valenciano Songs
Best Gary Numan Songs