All Time Hottest Disney Channel Girls
The Top Ten
1
Selena Gomez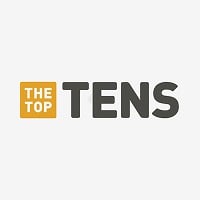 Selena Marie Gomez is an American actress and singer. She is best known for songs like "Come & Get It", "Good For You", "Same Old Love", and "Naturally". Selena Gomez's voice is mezzo-soprano but she usually sings in alto. She is best known for her role as Alex Russo in Wizards of Waverly Place.
She is the most beautiful woman ever to appear on the Disney Channel. And not only is she very very hot, she also has a great personality. Her very very much. She literally is the best person on Disney Channel.
The most beautiful is OBVIOUSLY is demi from the inside and bridgit from outside.
Selena you are the best I love you to death so I live in del rio and you never get to come over here but I just want to see you in live I have never gone to one of your concerts but I love you so much my favorite music video is when your falling down I even tried to go to the hair salon and cut my hair like that video I'm you biggest fan and I mean BIGGEST BIGGEST FAN EVER ( :
Selena you are so much hotter than anyone, you are the best. I love you. Way better than miley cyrus no offense.
Nope. Selena Gomez is nothing but a baby face. She's not hot. Def should not be number 1 at all. - AngelOfTheSkyStarsMoon
V 385 Comments
2
Vanessa Hudgens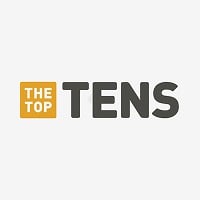 Vanessa Anne Hudgens is an American actress and singer. Hudgens rose to prominence playing Gabriella Montez in the High School Musical series.
Okay. Yeah she's hot. Yeah. I can understand her being so high up. She was in Spring Breakers. Yep. Should be higher than Selena though. - AngelOfTheSkyStarsMoon
How is Hannah Montana first!? I don't really watch Disney Channel anymore and I don't really dislike anybody on this list but, I have to tell the truth. I do think that Selena is more talented and likeable than Vanessa but I can't deny that she is absolutely stunning! Selena is gorgeous but Vanessa just looks amazing!
She is so cute. I was shocked when her topless pics show up on internet. - boce
I am like seriously your #1 fan I think you should be the #1 hottest girl in the world and the only wishes I have is to meet you! My friend thinks I sound like you when I sing and I really happy about that! I really want to be a singer and star in a movie like high school musical you are my role model and if you can make my dream come true by meeting you and being in a movie I would never know how to repay you! I LOVE you VANESSA HUDGENS!
I'M A GIRL AND I THINK your REALLY REALLY PRETTY AND I THINK MY STEP SISTER IS GOING TO LOOK A LOT LIKE you WHEN SHES OLDER! I REALLY REALLY REALLY WANT TO MEET YOU! AND I can't BELIEVE you MAYBE WONT BE ONE HIGH SCHOOL MUSICAL 3 I'M SO SAD I'M NEVER GOING TO ENJOY IT IF your NOT IN IT!
V 126 Comments
3
Ashley Tisdale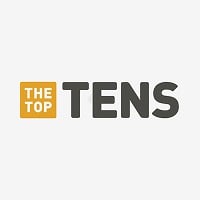 Ashley Michelle Tisdale is an American actress, singer, and producer. During her childhood, she appeared in more than 100 TV advertisements and had roles in theatre and television shows.
Definitely better than Miley Cyrus. Selena Gomez and Vanessa Hudgens could be up for debate though.
Umm. No. I like Sharpay better than Gabriella but in real life Vanessa is way hotter than Ashley. Sorry but yeah it's true. She's a tatle tail with an annoying voice and no she can't sing at least Vanessa can sing. - AngelOfTheSkyStarsMoon
She's so talent and hot, and she doesn't have any scandal
She have sexy way in all the moments, she is 30 years old and looks young in pictures today, she has a sexy side in almost all times, such as: zack cody his uniform as maddie highlighted her legs over time, and the episode of cody zack passed who was the employee of the month, she said maddie and if it is a sexy blonde seemed not you think? And the show's musical high school she was beautiful and sexy because of the colored boots and striped shorts and jeans shorts with all star dancing he said she said and be good take was tomboyish platter, and is accustomed to point the finger like Michael jackson and sends kiss hands, she bangs on their performances, crank it up showed as a young man in the ballad with lyrics like "ready to the party and gonna get my girls and get naughty" and he said she said "like that" is compared with Britney spears. When she walks she parades mainly at the entrance of sharpay in hsm 3 and say walks like rihanna in guilty pleasure she was ...more
V 84 Comments
4
Debby Ryan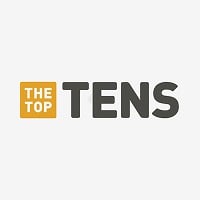 Deborah Ann "Debby" Ryan is an American actress, director, and singer. Ryan is known for starring as Jessie Prescott in the Disney Channel Original Series Jessie and as Bailey Pickett in Disney Channel's The Suite Life on Deck.
Debby Ryan your the best! I can't wait for your new Disney Channel Series "Jessie" I bet you'll be great! Personally I think you should be first on every best top ten list in the world.
Nope. Bleh. Face is full of needles. - AngelOfTheSkyStarsMoon
I would kiss her all day and night if I could. No one can come even close to the beauty that she personifies daily. If someone thinks that their is anyone higher they must live on another planet. Having Debby Ryan at number 13 gives her no justice. Number 1 is where this sweetheart should be.
Best legs I have ever seen!
V 97 Comments
5
Demi Lovato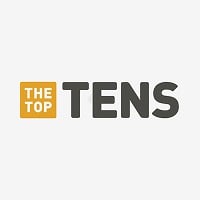 Demetria Devonne "Demi" Lovato is an American singer, songwriter and actress. After appearing on the children's television series Barney & Friends as a child, she received her breakthrough role as Mitchie Torres in the Disney Channel television film Camp Rock and its sequel Camp Rock 2: The Final Jam. ...read more.
Demi is beautiful from outside and inside... Love you demi lovato.. And wish you luck for your future which I am sure is very bright...
Demi Lovato is fantastic and beautiful! Plus, she has the most amazing smile in the world!
I agree that demi in beautiful inside and out. Wish her the best now and always.
Okay yeah. 10/10 would bang. - AngelOfTheSkyStarsMoon
V 104 Comments
6
Miley Cyrus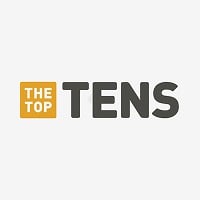 Miley Ray Hemsworth (born Destiny Hope Cyrus), known as Miley Cyrus, is an American singer, songwriter, and actress. She was born on November 23, 1992, in Franklin, Tennessee, to Tish Cyrus and Billy Ray Cyrus. Her voice type is Mezzo-Soprano and has 4 octaves. She became a teen idol starring as the ...read more.
Selena Gomez is not hot. She's got a baby face and very average body. Vanessa Hudgens is hotter than Selena Gomez but still not hot. Miley Cyrus should be above them both. Unlike the other two, she is still relevant, plus she has not plastic surgery and a very fit body. Pretty face and gorgeous hair, no matter what hairstyle she rocks them all.
I'm going to be honest the first girl I have ever had a huge crush on was 1) Raven Simone, she started this list so I gotta give her the props. Second in command at 2) Aly Michalka she was super hot too on Phil of the future and I just couldn't remove my eyes from those double Ds. 3) Kim Possible, not human yeah I know but she is damn sure sexy and her side kick Ron always had me laugh out loud. 4) Miley Cyrus because even though she wasn't the best actress or singer she was some good damn eye candy. Last but certainly not least 5) Demi Lovato was the best because she could sing, act, and dances she is a Latino version of Raven Symone and she was the last Disney star I had a huge crush on like major.

Now lots of people want my opinion on Selena Gomez and the thing with her is I like her because she just seems full of youth, and is on the verge right now of getting into her adult phase. I think she will most likely become the next Alexa Vega because she can't sing that well but ...more - Hollis33
She has the most beautiful eyes ever and her singing is way better than Selena Gomez.Anyone who hate Miley is just jealous of her.
Miley is BEUTIFUL. She is all natural no fake and bake. - AngelOfTheSkyStarsMoon
V 162 Comments
7
Brenda Song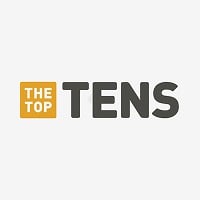 Okay. She is beautiful for real so cute and exotic hate her as London Tipton but when she's not on that show she's real beauty. - AngelOfTheSkyStarsMoon
HEY, BRENDA YOU ARE SO PRETTY AND I WISH YOU THE BEST FOR THIS YEAR
Hi brenda song you are such a hottie I love you baby
Hey Brenda you are so pretty and fabulous I wanna meet you some day but I' you're number 1 fun so you're the best and coolest and I like your fashion style cause it's so beautiful like you. I wish you luck for your life
V 30 Comments
8
Bridgit Mendler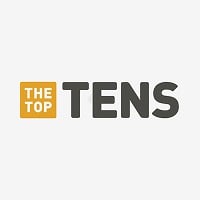 Bridgit Claire Mendler is an American actress, singer, and songwriter. In 2004, she began her career in the animated Indian film The Legend of Buddha.
Nope nope nope something about her look is really annoying yuck. - AngelOfTheSkyStarsMoon
My list here I prefer blondes too and she might be the hottest on T.V.. In my opinion second to victoria justice
1. Bridget
2. Ashley tisdale
3. Brenda song
4. Tiffany thorton
5. Selena gomez
Miley shouldn't even be in the runnings
I love Bridgit and I don't understand why her ranking is so low. I hope there will be more people voting for her. Bridgit is the best.
Bridgit is the best actress in the actress I've ever seen on Disney and is by far one of the best looking female actresses on Disney.
V 75 Comments
9
Peyton List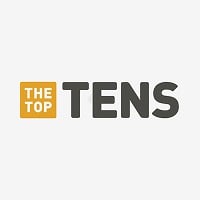 Peyton Roi List is an American actress and model. List is best known for playing Emma Ross on the Disney Channel comedy series Jessie and Holly Hills in the Diary of a Wimpy Kid film series.
Nope. - AngelOfTheSkyStarsMoon
Look at her, nothing more must be interesting
She is so pretty she has just incredible looking skin and she has a great personality amazing looking hair sh is so hot
She is so damn hot I am not going to lie but I was put in jessie in disney channel and diary of the wimpy kid right noqw I am 20 years old from before throw after I like E
mma as peyton list problably we could have a date
V 123 Comments
10
Zendaya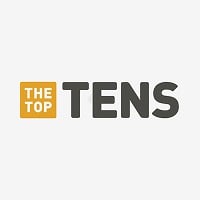 What is she doing at 23? Amazing! She can sing, dance, act, model and she's even really nice. Her show's not half bad either!
Yep. Zendaya is a hottie. - AngelOfTheSkyStarsMoon
Zendaya is awnsome I can't get her song out of my head then this is something you dance for I love you zendaya your so pretty from your number one fan
Just don't know why she is not #1..super cool eyy
V 76 Comments
The Newcomers
?
Amy Adams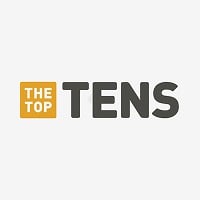 Amy Lou Adams is an American actress and singer. She is the recipient of two Golden Globe Awards, and has received five nominations each from the Academy Award and BAFTA Award ceremonies.
?
Elizabeth Olsen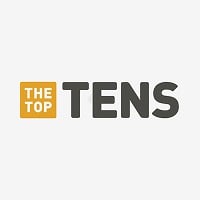 Elizabeth Chase "Lizzie" Olsen is an American actress. She is known for her roles in the films Silent House, Liberal Arts, Godzilla, Avengers: Age of Ultron and Captain America: Civil War. She was also critically acclaimed for her role in Martha Marcy May Marlene.
So hot. - AngelOfTheSkyStarsMoon
The Contenders
11
Hilary Duff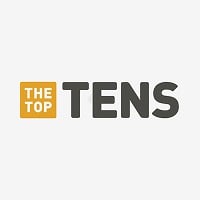 Hilary Erhard Duff is an American actress and singer. Duff began her acting career at a young age, and quickly became labeled a teen idol as the starring titular character in the television series Lizzie McGuire.
Okay yeah. She's hot. 10/10 would bang. - AngelOfTheSkyStarsMoon
A perfect 10
In addition to being naturally beautiful she is one of the most humble celebration. Making her much more hotter.
I don't understand. How can Duff not be in the top 3 at least? She's the only Disney Channel star (other than Raven Simone and very very VERY few others) who hasn't lost her sanity! I mean, look at Miley and Selena, they've just lost their sanity with all their piles of terrible rumors and scandals! But look at Hilary! She's only got very few - and I mean VERY few! Hilary's better! Vanessa Hudgens had her naked photo scandal, Miley Cyrus had her bong/smoking pot scandal. Selena Gomez had her other scandal and with her being with Justin Bieber! But look at Hilary! She's better! She's actually functionally much better than those three crazy girls! Come on, people! Wake up and smell the coffee! Have you lost your sanity, too?!?!
V 43 Comments
12
Bella Thorne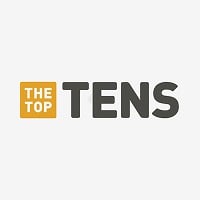 Annabella Avery "Bella" Thorne is an American actress, writer, model and singer, released EP "Jersey" in 2014. Best known for "Shake It Up!" 2010-2013. Has starred in "Blended", "The Frog Kingdom", "The Duff", "Big Sky", "Ratchet & Clank", "Alexander and the Terrible, Horrible, No Good, Very Bad Day" ...read more.
Yep. 10/10 - AngelOfTheSkyStarsMoon
Bella is beautiful. Beautiful. The best. She inspired me when I needed but people always compare her with Zendaya saying she was not a dancer but Zendaya is, so zendya have more passion for dance but I do not think that I think bella is the most beautiful and sweet girl that disney ever had I think she will always be my idol
Bella is so beautiful, the hair, the eyes, the thin lovely body and how she moves it. Her smile can floor almost anyone. Wow, she's going to have one helluva career.
Bella is kind of the sexiest girl I've seen cool I'm fifteen turning 16 on the 19 november I I don't think she's beautiful I know she is
V 50 Comments
13
Britney Spears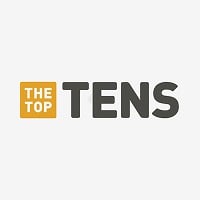 Britney Jean Spears is an American singer and actress. Born in McComb, Mississippi, and raised in Kentwood, Louisiana. She performed acting roles in stage productions and television shows like "The Mickey Mouse Club" as a child before signing with Jive Records in 1997 and going on to become a pop superstar ...read more.
Nope. Nasty ugly old hag yuck. - AngelOfTheSkyStarsMoon
Britney is just nostalgia, she might not be the hottest any more, but growing up with the same age as Britney this girl must be your number one, all guys can still remember when the video for "Oops" came out, or her legendary performance at the VMA awards (stripping), etc. etc. - thq
Britney doesn't need to be in this list... All world knows that she is more sexy than all others in this list... I don't even need to vote in her, britney is britney, end of the discussion
HEY, BRITNEY YOUR VERY PRETTY AND I WISH THE BEST FOR YOU THIS YEAR. AND I HOPE YOU ARE A GOOD MOTHER AND A GOOD SISTER ALSO TRY TO STOP USING ONE OR TWO AND EVEN THREE DRUGS AT THE SAME TIMES AND TAKE CARE LOVE YOU
V 13 Comments
14
Raven-Symoné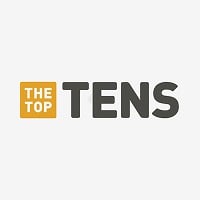 Raven-Symoné Christina Pearman, sometimes credited as Raven, is an American actress, singer, songwriter, television personality, and producer.
Yuck no. - AngelOfTheSkyStarsMoon
RAVEN WHATS UPS I THINK YOUR SO PRETTY AND AWESOME AND COOL! I LOVE YOUR SHOWS AND I THINK YOUR SO SMART BECAUSE THEY HAVE NEVER SAID SOMETHING BAD ON Disney Channel. AND I THINK YOU WOULD MAKE A GOOD MOTHER WHEN YOU HAVE CHILDREN. AND A GOOD GIRLFRIEND OR WIFE! I WISH THE BEST FOR YOU THE BEST THIS YEAR AND TRY TO BE SAFE BECAUSE I STILL WANT TO WATCH YOUR SHOW
Bill Cosby: "To all those who wish Raven were number 1, simply give Raven a few pills and she will be on top sooner than you think."
Watched Raven grow up on the air, from a small child into a beautiful young lady. Raven is not the typical beauty, but she has it.
V 14 Comments
15
Dove Cameron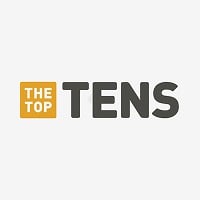 Dove Cameron is an American actress and singer. She is known for playing a dual role as both title characters in the Disney Channel teen sitcom Liv and Maddie.
She is Queen Mal for crying out loud! The hottest Queen in the WHOLE LAND. - AngelOfTheSkyStarsMoon
She is hot as hell I want her to sit on my face
She should be in top 5.This is stupid.
She should be a lot higher. - henry_danger_is_great
V 61 Comments
16
Laura Marano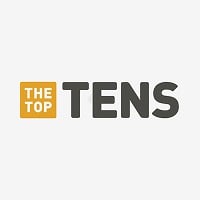 Laura Marano is an American actress and singer, best known for her starring role in the Disney Channel series Austin & Ally as Ally Dawson.
Nope. Chicken little. - AngelOfTheSkyStarsMoon
Laura marano is so gorgeous! She has an amazing personality and is the sweetest person you'll ever meet. She is my role model and I look up to her so much! She deserves to go far and I'm sure she will.
How is she not in the top 5? When I first heard of Austin & Ally, I saw Raini Ridriguez, and I thought to myself, "Oh no, not her! " Then I laid eyes on Laura, and I was like, " I can definitely live with this show. " You are so beautiful!
It's such a big list that I didn't know who to choose, because a lot of Disney actresses are on my list of hottest girls. So I voted on Laura because I like her face and she's the last place from the actresses I like.
V 60 Comments
17
Sabrina Carpenter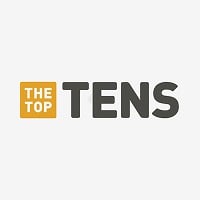 Sabrina Ann Lynn Carpenter is an American singer, songwriter and actress. She stars as the young version of Chloe Goodwin in The Goodwin Games and as Maya Hart in the Disney Channel series Girl Meets World. She plays Jenny Parker in the Disney Channel Original Movie Adventures in Babysitting . (She) ...read more.
No. - AngelOfTheSkyStarsMoon
Sabrina is so hot. I love her voice, acting, personality, and face. She deserves to be #1 We love a QUEEN!
love her
Why is she 22nd like what the hell
V 33 Comments
18
Christina Aguilera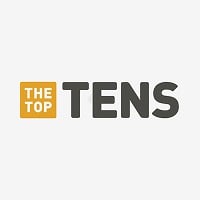 Christina María Aguilera is an American singer, songwriter, and record producer, best known for songs such as "Beautiful", "Genie In A Bottle", "Fighter", "Hurt", "Dirrty", "Your Body", "Lady Marmalade", "Reflection", "I Turn To You", "Come On Over Baby (All I Want Is You)" "What A Girl Wants" and ...read more.
Yuck no. - AngelOfTheSkyStarsMoon
She's got the voice and the talent to match up to that beauty. She is very humble and sincere. Love her.
Surprised she isn't higher on the list. I mean come on people, you think Selena is pretty. Christina is BEAUTIFUL!
Just Christina Rocks. Am I Right? I Know I Am.
V 9 Comments
19
Alyson Michalka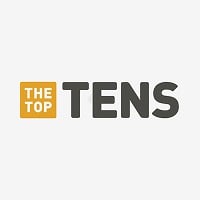 She's hot yep. - AngelOfTheSkyStarsMoon
This one is a cute girl, but unlike the rest, I think she'll become a hot woman. - RdrTech
You are so pretty!
Pretty simple selena gomez and ali michalka sitting on a bed with an hour of free time can't have both witch one would you spend the fine hour with
V 10 Comments
20
Vanessa Morgan
Duh. 10/10 would bang. - AngelOfTheSkyStarsMoon
My Babysitter's a Vampire. If you do not know who she is, GOOGLE HER! She is going to be big. She is gorgeous and talented and will be an A-list actor in the future.
I'm super surprised she wasn't in the top 5 I mean come on if you've seen her as a vampire she is very pretty, it May be because not many people know who she is since the show ran for a short time, but in my opinion the show was the best DC show of all time - a girl with hope
She is so hot man she should be # 1
V 14 Comments
21
Olivia Holt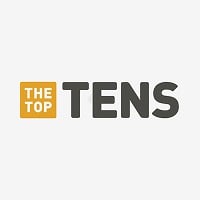 Olivia Hastings Holt is an American actress and singer who starred in the Disney Channel Original Series I Didn't Do It.
Please move her to #2
This list is dumb were comparing 17 year olds to 28 year olds. Like really this list should be disney actors that are acting for Disney now not 4 years ago. But yeah olivia is pretty hot and 1 of the only good disney actors but no offense her singing isn't very good
She is so sexy. I love
Her body and cute face
Your the hottest Olivia you are a sexy goddess and I think your number one. Selena Gomez isn't cause she goes out with a retard. Your always gonna be my favourite Olivia Holt! Keep being sexy and keep supporting ya
V 36 Comments
22
Sofia Carson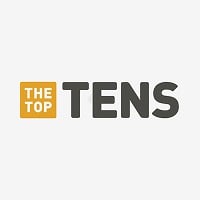 Oh yes. Queen. - AngelOfTheSkyStarsMoon
That's perfect. Undisputed, eyes like heaven, body by Da'vinci, voice of a song bird!
Sofia should be in the at least top 15's - teryer
Sofia suppose to be on top
V 17 Comments
23
Victoria Justice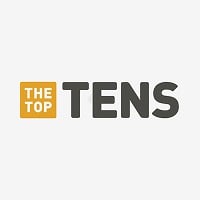 Victoria Dawn Justice is an American actress and singer. She debuted as an actress at the age of ten and has since appeared in several films and television series including the Nickelodeon series, Zoey 101 and Victorious.
10/10 flawless babe - AngelOfTheSkyStarsMoon
I want to sexually reproduce with her. - DylannRoof
She should be number 1
What the hell dude?
V 4 Comments
24
Kelli Berglund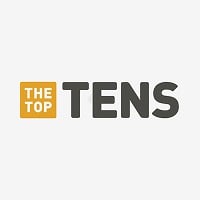 Kelli Berglund is an American actress, dancer, and singer. She portrays Bree Davenport, a bionic teenager with lightning speed, in the Disney XD series Lab Rats, and its spinoff Lab Rats: Elite Force.
Nope. - AngelOfTheSkyStarsMoon
What u are messed up dude
She is so hot! I love her and her body makes me so hard!
I think that she is hot. I like her brown hair and kind personality. But that was back when she was 16 to 18 years old. Right now she's pretty but not like she was back in lab rats. I wish she was pretty like she was back in the first few seasons of lab rats.
V 9 Comments
25
Anneliese van der Pol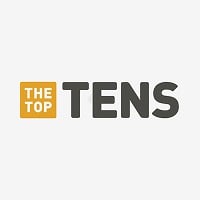 Eww no. Rat face - AngelOfTheSkyStarsMoon
Anneliese van der pol, you are so talented, and you are so beautiful! You are a beautiful woman and a great actor!
YOU ARE VERY BEAUTIFUL I MUST SAY COMMEND AND YOUR SMILES ARE RADIANT.
hey girl I think you are so pretty and you are my role model
V 5 Comments
26
Nicole Anderson
Hot. - AngelOfTheSkyStarsMoon
I love the way her smile, skin, hair clothes... EVERYTHING! SHE IS JUST SOO PRETTY LIKE SELENA, STEFANIE, AND ZENDAYA! I REALLY WANNA LOOK LIKE HER WHEN I GROW UP. I WISH U THE BEST IN LIFE!
Love Her In JONAS... She is really great just love her. She is so pretty and talented. Moreover her smile is really good. It brightens up the room.
She's so pretty, I think she should be way higher than selena gomez. Too bad, shes jot mainstream.
V 1 Comment
27
Tia Mowery
No. - AngelOfTheSkyStarsMoon
Tia you know that you is sexy cute and you still look like you are 17 and you should just let your wings fly and don't worry about what people say and tell your sister that Ebony G said hi and don't let nobody tell you different okay girl and I seen your little brother in are we done yet he look so cute.
Girl they is trippin 4-real you know you and your sister are the prettiest women on Disney Channel and anywhere else but I guess they wasn't thinking at the time but I got your back.
I love Twiches so much you and your sister are so pretty and good actors!
V 3 Comments
28
Emily Osment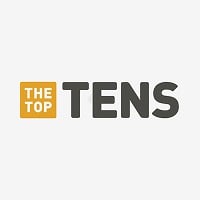 She's not really famous anymore but God she's cute. - AngelOfTheSkyStarsMoon
Emily you act so cool in hannah montana. My friends and I love your attitude and you are so much prettier than Miley Cyrus. WE only watch hannah montanna to see you and the rest of the cast act not to see hannah montana, she sucks!
Emily your so! Cute your like a puppy that licks your face(you hate dogs)but can't help but smile at his cute face. Your adorable and so amazing. I LOVE YOU EMILY!
I love you Emily... You're the most beautiful and my best friend ever!
You're the perfect singer. The best of yours which I feel is "Once upon a dream... You look Awesome. You look pretty cool in Hannah Montana movie.
V 40 Comments
29
Madison Pettis
No. - AngelOfTheSkyStarsMoon
She is an absolute beaut! I would make love to her all day every day!
That should be a homework assignment because I would break her curves.
She really is so sexy and so hot. She should do some nude modeling. Madison you have got it, so don't be afraid to show it!
She's the best
V 3 Comments
30
Caitlyn Taylor Love
Nope and nobody knows you don't even have a picture wannabe. - AngelOfTheSkyStarsMoon
31
KeKe Palmer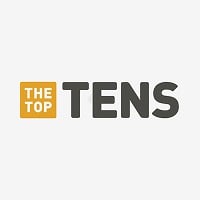 Lauren Keyana "Keke" Palmer is an American actress, singer, songwriter, presenter and television personality.
No. - AngelOfTheSkyStarsMoon
Your so cool and I love your music video "Keep it Movin" you are so pretty I want to look like you when I get older and become a famous African-American singer
this is rudy from the san diego CA.andI like the way you look in your movie
GIRL YOU ARE FINE, WORK IT GIRL.
V 2 Comments
32
Sierra McCormick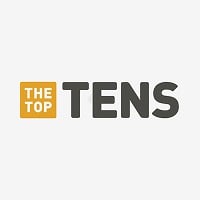 Sierra McCormick is an American actress. She is known for her role as Olive Doyle on the Disney Channel series A.N.T. Farm.
Gross - AngelOfTheSkyStarsMoon
I think Sierra McCormick is really pretty she had a nice body she has nice hair she has nice skin and she has nice boobs the only thing I don't like about her is that she feels like a kid she is really pretty but she feels like a kids if she didn't feel like a kid I would say she was a hot and sexy girl but she dose feel like a kid so I can only say she is really pretty
I really love Sierra in Ant Farm she really funny and it makes me happy to see a person like Sierra in Ant Farm and I really love Sierra herself and she is a beauty
She is so not pretty
V 10 Comments
33
Caroline Sunshine
Annoying barf. - AngelOfTheSkyStarsMoon
She is so so so so so so amazingly hot she is hitter then everyone on this list including Selena Gomez Caroline sunshine is just a smoking hot ball of sunshine and I think she should be number 1. Not Gomez Caroline sunshine has the most flawless skin she has the best hair I have ever seen she has the best eyes I have ever seen and she has the best smile I have ever seen and she has an amazing personality
First of all no need for hate on selena she number one because she is better then everyone else Caroline is unliked that's why she on the bottom know one like her as much as selena selena is pretty and beautiful also if Caroline started her own show people will hate on her show and her selena actually has her own show and is has a big part in the celeb word by the way Caroline is only partly famous because of shake it up if she wasn't in it she wouldn't be discovered also she isn't even the star of it how lame is that my top 10 girls would be

Selena
Demi
Miley
Vanessa H
Ashley
Zendaya
Bella
Debby
Chelsea
Olivia

The rest of them are trash not needed and stupid those are the ones on disney there other girls better then Caroline
Caroline should be number one, she is prettier than everybody, sexier, she should have her own show. She is the only reason that I watch shake it. She is much more than the other two girls, no offense, but giving her a good show with a good cast and good writers, not like poor Deby.
V 2 Comments
34
Lucy Hale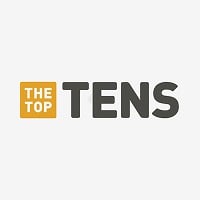 Karen Lucille Hale (born June 14, 1989) is an American actress and singer. Earlier in her career, she was sometimes credited as Lucy Kate Hale. Hale first came to prominence as one of the five winners of the reality show American Juniors, a children's spin off of American Idol. She is best known for ...read more.
NOPE. - AngelOfTheSkyStarsMoon
HOT
This chic is sexy as hell! And she is talented at singing acting and being HOT! I LOVE HER!
Lucy hale looks so much like selena gomez I don't get why shes not higher! Shes hot.
V 4 Comments
35
Kendra Timmins
Nobody knows you - AngelOfTheSkyStarsMoon
36
Mindy Sterling
Nobody knows who u r - AngelOfTheSkyStarsMoon
She was good enough for Dr. Evil. Besides, you know she could teach those boys a thing of two.
37
Jennifer Love Hewitt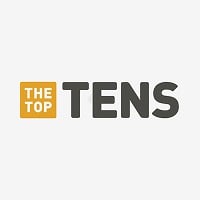 Jennifer Love Hewitt is an American actress, singer, songwriter, producer and director. Hewitt began her career as a child actress and singer.
Nope. - AngelOfTheSkyStarsMoon
Let's go bang
She has nice boobs
Oh yeah let me hit it
V 3 Comments
38
Kelsey Chow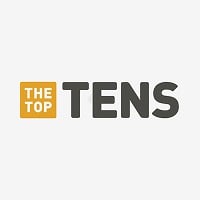 Kelsey Asbille Chow is an American actress. She is known for her role as Mikayla in the Disney XD sitcom Pair of Kings.
No. - AngelOfTheSkyStarsMoon
I like when you played in change for friends games and wish to see you in real life that my dream and know your real dad and your family and brothers and sisters and I dream of you every single day and will not take the picture of my mind that you're so hot
Kelsey chow is hot
Proper hot nice body. Some really hot moments in pair of kings.
V 3 Comments
39
Lindsay Lohan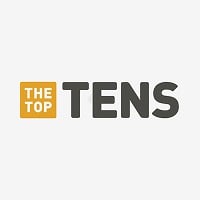 Lindsay Dee Lohan is an American actress. She is also a model, singer, songwriter, director, and producer.
Yeah 10/10 would bang bang bang. - AngelOfTheSkyStarsMoon
She's an idiot ever since she got drunk, and she's been having bad attitudes, she needs to die.
This is an example of what a Disney girl should be. She led the perfect life after Disney and stayed away from drugs and alcohol. - Chadwick
She shouldn't be all the way down here shes wy prettier than other girls above her
V 5 Comments
40
Kimberly J. Brown
Nope - AngelOfTheSkyStarsMoon
I think that she was really cute, when she was in Halloween Town.
41
Rowan Blanchard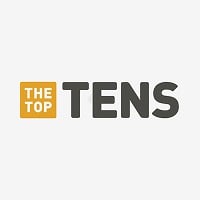 Rowan Blanchard is an American actress. She is known for her role as Riley Matthews on the Disney Channel series Girl Meets World.
Weird she looks like my cousin and not in a good way - AngelOfTheSkyStarsMoon
Rowan is a really beautiful girl and I love her to death and I wish I was her boyfriend she is really lovely and I love her in Girl Meets World with Sabrina Carpenter playing Riley and Rowan is my favourite actor in Girl Meets World and I really love her
That's pedophilia - 445956
She is so hot I could marry her she is the hottest girl I have ever seen on Disney Channel
V 11 Comments
42
Ariel Winter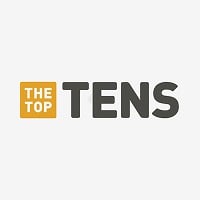 Hell yes - AngelOfTheSkyStarsMoon
Come on she is the the hottest one there!
Boob
Gorgeous
43
Chelsea Staub
No. What a hag - AngelOfTheSkyStarsMoon
Chelsea I love you the way you do everything I just love you in JONAS
44
Martina Stoessel
Nope - AngelOfTheSkyStarsMoon
You are so pretty and you always look amazing! Violetta is my favourite show and you have a beautiful voice! ;) you are definitely my role model because you are so nice and a great singer!
You are an amazing actress and have a great voice! Love you in violetta! :) you are also naturally pretty!
Love you in violetta! You are a great singer and actress!
V 4 Comments
45
Meaghan Jette Martin
Wannabe no. - AngelOfTheSkyStarsMoon
Meaghan Jette Martin your so special to me no matter what it's takes from my heart you're the amazing person I ever known,
46
China Anne McClain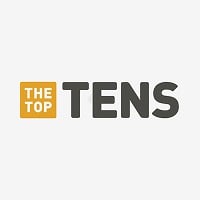 China Anne McClain was born on August 25, 1998 in Atlanta, Georgia . She is of African-American descent . China Anne McClain is a singer for her band, McClain, which she is in along with her sisters, Lauryn and Sierra . China Anne McClain is known for her starring roles in Disney's Ant Farm, and Tyler ...read more.
Okay so Descendants made me attracted to her so yeah hot. - AngelOfTheSkyStarsMoon
She hot, sexy and pretty. One day she could be my girlfriend, so please vote for her, so we can be together because I love her very much beautiful
I have a crush on her.
Who are these people who came out better than her - Nicolaskeough
V 17 Comments
47
Sarah Hyland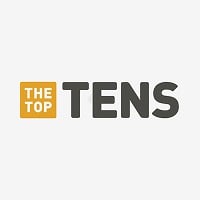 Sarah Jane Hyland is an American actress. Born in New York, Hyland attended the Professional Performing Arts School in Manhattan, followed by small roles in the films Private Parts, Annie, and Blind Date.
Hot. - AngelOfTheSkyStarsMoon
Is the most beautiful girl out of all of them
But she is pretty?!
She is very hot and sexy
V 2 Comments
48
Christina Milian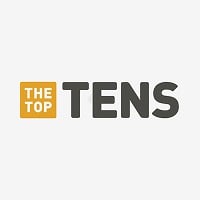 Christine Flores, better known as Christina Milian, is an American actress, singer and songwriter. At the age of 19, Milian signed a contract with Def Jam.
Nope - AngelOfTheSkyStarsMoon
Chirstina you're my favortie all the time I love listen to your music and you are my future wife,
49
Tamara Mowery
Nope - AngelOfTheSkyStarsMoon
hey love your sister but how could I forget you.
Your fine like your twin! Keep it up.
I love, love love you girl you are the best
V 1 Comment
50
Tiffany Thornton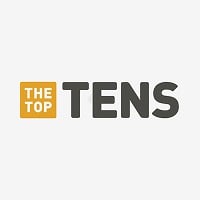 Tiffany Dawn Thornton is an American actress, radio personality and singer best known for her co-starring role as Tawni Hart on the Disney Channel Original Series, Sonny with a Chance and the spinoff, So Random!.
You are beauty queen. I'm crazy about your hair green eyes and curly blond
I really like Tiffany she's my idol all the way,
I love Tiffany Thornton, is so funny, sweet and sexy. Smile and her eyes soften your heart with their beauty.
It's a big star that Dinsey should not lose it never feels. Your future husband is the luckiest man in the world
Eww god no - AngelOfTheSkyStarsMoon
PSearch List
Related Lists

Hottest Disney Channel Girls of 2016

Top Ten Hottest Disney Channel Guys

Top 10 Hottest Blondes On the Disney Channel

Hottest Guys in Disney Channel Movies

Hottest TV Nerds on The Freeform, Disney Channel, and Nickelodeon Shows
List Stats
21,000 votes
130 listings
12 years, 74 days old

Top Remixes (87)

1. Selena Gomez
2. Vanessa Hudgens
3. Debby Ryan

Heybaby5672

1. Selena Gomez
2. Debby Ryan
3. Ashley Tisdale

BojanaKibo

1. Demi Lovato
2. Selena Gomez
3. Bridgit Mendler

Ikshya
View All 87
Error Reporting
See a factual error in these listings? Report it
here
.