Top Ten Hottest Disney Channel Guys
1
Ross Lynch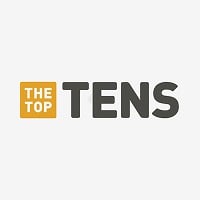 Ross Shor Lynch is an American singer, songwriter, actor, and musician. He is one of the founding members of the pop rock band R5. As an actor, he is known for his debut role as Austin Moon on the Disney Channel original series Austin & Ally, and for his role as Brady in Disney Channel's Teen Beach ...read more.
Ross should be number 1. He was even 62 on top girls. He doesn't look like a girl at all though, but super cute. He is the most hottest guy, even hotter than Zak. It would be my dream to meet the Ross Lynch. He sounds super nice too. I love Ross.
Ross is such a cutie. His hair is awesome, and just... Everything about him is perfect. Not to mention he can sing and act (even though he got stuck with a horrible script on Austin and Ally). And he's not one of those self centered celebrities who think they're god's gift to the world.
Because I think he is hot than everyone on list and he is born on my birthday he is so sexy having the sexiest eyes and smile he also got the charisma of being on stage
He deserves 1st place. He's already super hot, but the fact that he's amazingly talented and an incredibly nice guy makes him even hotter.
2
Zac Efron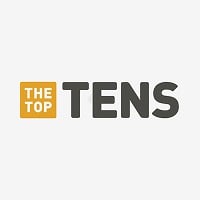 Zachary David Alexander "Zac" Efron is an American actor. He began acting professionally in the early 2000s, and rose to prominence in the late 2000s for his leading role in the High School Musical franchise. During this time, he also starred in the musical film Hairspray and the comedy film 17 Again. ...read more.
Why would there be anyone different for number 1 than Zac Efron he is so HOT and hella gorgeous! Team Efron
Hottest guy alive
... But I still don't get why nick jonas is in second place and not david henrie
Why is Ross Lynch above Zac Efron? Come on, he Ross has a nice face and stuff, but look at Zac, he has the hottest boy next door type face, and his body is so sexy - ToptenPizza
Zac because he is so cute. I love his movie the lucky one? I just love him so so much?!
3
Cameron Boyce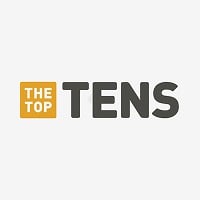 Cameron Boyce (May 28, 1999 - July 6, 2019) was an American teen actor best known for his roles in the feature films Mirrors, Eagle Eye, Descendants, Grown Ups, and Grown Ups 2, as well as for his starring roles as Luke Ross on the Disney Channel comedy series Jessie and as Conor on the Disney XD series ...read more.
I love you so much you will always be in my heart #RIP Cameron Boyce, we will never forget you
I love him so much with all my heart forever my number 1 my angel
I can't believe my FAVORITE actor just died.. He was the best! He will always be in my heart as always, forever and forever. RIP Cameron Boyce...
I think Cameron Boyce is an amazing person in general and is definitely cute
4
Jake T. Austin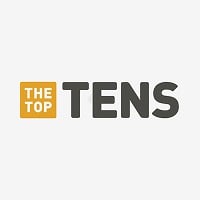 Jake Austin Szymanski (born December 3, 1994), known professionally as Jake T. Austin, is an American actor. Beginning a career as a child actor at the age of seven, Austin is a five-time Young Artist Award nominee, best known for his role as Max Russo on the Disney Channel series Wizards of Waverly ...read more.
JAKE T AUSTIN IS LIKE CRAZY HOOT I LOVE YOU YOUR A FUTURE HUSBAND CANT WAIT TO HAVE A BABY WITH YOU
He grew up to be sexy as hell. I hope he stays wit his acting career he is one of my favorite guy actors from Disney
Jake T. Austin is so cute! I LOVE him. I would do everything it takes to meet him. Such a cutie. He's such a charming boy and if I had my last day at earth it would be with him (THAT'S TRUE! ) So cute, laugh out loud!
OMG Jake T Austin is Crazy HOT. I wish some day I meet him I will go running to him and jump on hime and start kissing him hard
5
Nick Jonas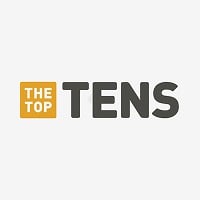 Nicholas Jerry "Nick" Jonas is an American singer, songwriter and actor, best known as one of the Jonas Brothers, a pop rock band he formed with his brothers Kevin and Joe.
its definitely NICK JONAS! he iz so talented.. has a gr8 voice.. a gr8 actor n singer.. is in a hyper popular band.. a good role model.. is so sexxxxxxxxxxxy.. his eyes n lips.. his body.. HE'S JST PERFECT! he should be number 1... he iz 10000000000000 times better zan zac efron..!..
The way you love me
When your ready come and get it
Put your pom poms down for me
I think I'd have a heart attack

1. Pom poms
2. Come and get it
3. Heart attack
4. The way

Does that give you an idea! I love the jonas brothers and my favourite is nick because he is so cute! He has the best voice, if you compare him with another person. He works so hard to get where he wants to go despite the fact that he has type 1 diabetes which is a very serious illness. Nick Jonas is the best!
I think nick jonas is way hotter than zac efron
HOW do you not chose nick, he is like the hottest person, he can sing... And he's well.. Did I say he was hot! He's THE CUTEST
6
Dylan Sprouse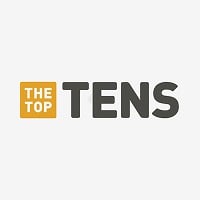 Dylan Thomas Sprouse is an American actor, and twin brother of Cole Sprouse. He is known for his role as Zack Martin on the Disney Channel series The Suite Life of Zack & Cody and its spinoff The Suite Life on Deck.
I agree Dylan is HOT if anyone would be my boyfriend I choose him you want to know a secret sometimes when I'm bored I dance to Ashley tisdale songs pretending I'm zacks girlfriend singing to him sometimes I dream of myself and my BFF in episodes of zack and Cody
He is just so HOT. He was adorable when he was younger but now? He's on fire. And he's one of those more decent celebrities and I think he's pretty humble and just amazing. I've had a crush on him forever
Trying to pick between Jason Earles, Moises Arias, and Dylan, Dylan's the hottest I think - dldmcc8
He is so cute, more then his brother cole, I say he should be in the top three at least, and he should so steal second place on J. T austin, but I do to admit zac Efron totally right no one can beat him
7
David Henrie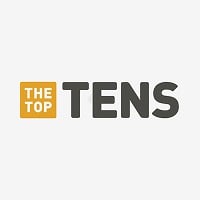 He is so hot. But the bet thing about him is he usually plays an awkward kind of geeky character, (not a hot guy on the basketball team, like Zac Efron) and yet you are still able to see just how good looking he is
I think the list for Hottest Disney Channel guys should be: 1. David Henrie. 2. Ross Lynch 3. Zac Efron/Joe Jonas
Gorgeous!
Love him... Rock those biceps David!
Love your body, love your face, love YOU!
He's amazing at acting and is very fit... He's just the complete package and should be number 1
8
Billy Unger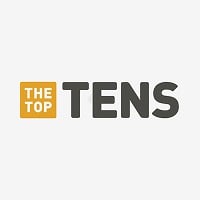 William Brent "Billy" Unger is an American actor. He is known for playing Chase Davenport on the Disney XD series Lab Rats and Lab Rats: Elite Force.
He should be way higher. He is so hot, and is a great actor.
Billy should be higher! He acts fantastic & Lab Rats is my favorite T.V. show! Come on Ungers! - tessa-marveld
Billy is so attractive. If you scroll through his instagram you can see how he is his own person and doesn't care what other people have to say about it. He is true to himself and truly beautiful to look at
So adorable. Does a good Australian accent - CogginsDelaneyF123
9
Cole Sprouse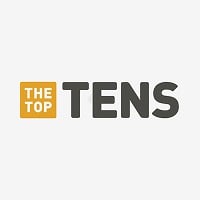 Cole Mitchell Sprouse is an American actor, and twin brother of Dylan Sprouse. He is known for his role as Cody Martin on the Disney Channel series The Suite Life of Zack & Cody and its spinoff The Suite Life on Deck.
cole is the most cutest boy in the world I would die if he hugged me
I iove both sprouse twins but I think that cole is way cuter
He is hot a smaller face than Dylan
The cuter of the twins! Going to break a lot of hearts. - dldmcc8
10
Leo Howard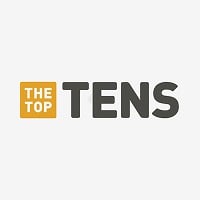 Leo Howard is an American actor, model and martial artist. He began his acting career at the age of seven, Howard is known for incorporating his karate skills into his feature film and television roles.
Leo howard is the best thing ever I love him so much you can't really tell how much I love him plus he has big muscles and a great guy please vote for him
HE is really SMOKIN' HOT! This guy is a pro martial artist and he is also the hottest ever! I wish I could marry you and we could have kids!
I love him so much I literlly have wallpapers of him and has pictures he is the cutest boy on earth alive I wish he was my boyfriend lucky olivia I love him so much he has the face of an angel so cute I love you more than anything he means so much to me I hope you read this leo I am you're the biggest fan of you in the word love you have the best hair you play guitar you are so good at karate as well you have big muscles too I love you please be my boyfriend
He has the best abs ever! He is so cute and everything and he has big muscles.
The Contenders
11
Bradley Steven Perry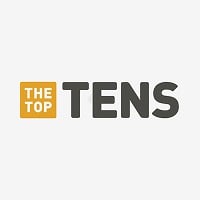 Bradley Steven Perry is an American actor. He is known for his role as Gabe Duncan on the Disney Channel family sitcom Good Luck Charlie, and for his role as Roger Elliston III in Disney's High School Musical spin-off film Sharpay's Fabulous Adventure. Following this, Perry co-starred on the Disney ...read more.
Because all my friends love him and so do i
Very cute bring this cutie up
I think he should be first! 1 Then Cameron Boyce and so on... Ross lynch should be third I guess...
He's cute in the first and second season of Good luck Charlie but not so much in the last. Still think Ross Lynch is the hottest.
12
Luke Benward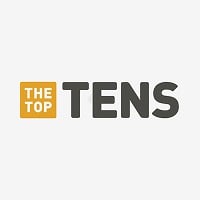 Luke Aaron Benward is an American actor and singer. He is known for his first starring role as Billy Forrester in How to Eat Fried Worms, and as Charlie Tuttle in Minutemen.
Luke Benward seems like a nice guy, but I have never met him personally, so I do not actually know. He has a lot of talent from what I have seen so far, and his voice wraps me up inside it. Luke's music from when he was younger is very inspiring, although someone else may have written it (I am not entirely sure). In my opinion, his best feature (of his outward appearance) is his smile. Luke's smile seems more real than the smiles of other actors (and people in general). He has kind of a goofy yet charming smile, like a person who is full of life and spirit.
I immediately had a little crush on him on Minutemen, and after seeing him grow up over the years, my love for him sky rocketed! His singing voice now makes me melt... Songs like "You Had Me at Hello" and "Cloud 9" are to die for. He should have his own show!
He is so hot that I can't stand to see his perfect face
He is so cute and I just adore him
13
Peyton Meyer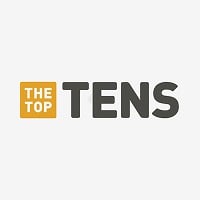 Peyton Meyer is an American actor. He is known for his role as Lucas Friar on the Disney Channel television series Girl Meets World, and his earlier recurring role as Wes Manning on Disney Channel's Dog with a Blog.
cute so s I He 0000001 cloud on was and spark a felt I love in so was I him saw first I When
I know that Peyton Meyer is 16 and I'm only 11 but when I get older I totally want to marry him he's sexy and the hottest Disney Channel actor ever.
Peyton is really cute and he should be at LEAST in the top 10! He is in so many popular T.V. shows! He's by far my favorite Disney male star! Yeah Peyton!
I am mad that I actually have to vote for him to put this comment here.

I never understood what is so great about him. Ever. I have friends who OBSESS over this guy for hours on end, and it's really annoying. He isn't cute. He isn't hot. I don't care how many thumbs downs I get for this, but those are my thoughts on him. - Minecraftcrazy530
14
Austin Mahone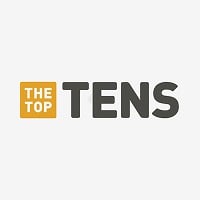 Austin Carter Mahone is an American singer and songwriter. He is currently signed to Young Money Entertainment, Cash Money Records and Republic Records.
He's not a Disney Channel guy you idiots!
He's not even Disney but I've loved him fir over a year now
I saw him in concert and Austin should be number 1. I love him. He is super cute.
Some so sexy Austin would say what
15
Jake Short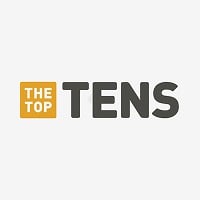 Jake Short (born May 30, 1997 in Indiana is an American actor,known for his roles as Fletcher Quimby in Disney Channel's comedy series A.N.T. Farm and as Oliver in the Disney XD original series Mighty Med and Lab Rats: Elite Force.
JAKE IS THE MOST BEAUTIFUL BOY IN THE WORLD
I LOVE HIM SO SO MUCH
Big nose shouldn't be on the list
He's so adorable on A.N.T. farm! And he's got a beautiful voice and he's hilarious in all his videos.
LOVE HIM!
This guy is just a hunk of sexy!
16
Joe Jonas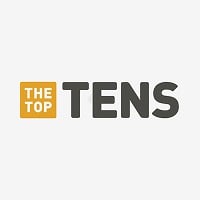 Joseph Adam "Joe" Jonas (born August 15, 1989) is an American singer and actor. Jonas first rose to fame as a member of the pop-rock band Jonas Brothers, along with his brothers Kevin and Nick. ...read more.
Okay ya he's unbelievably Cute. But that picture of him is awful. - AngelOfTheSkyStarsMoon
his muscles, his body, his eyes... and everypart is so appealing

I have always thought he was the cutest Jonas :) For some reason, I dig the curly hair!
His body is perfect
His eyes is wonderful
His hair is cool
His lips is hot
So he's sexiest guy EVER!
17
Jason Dolley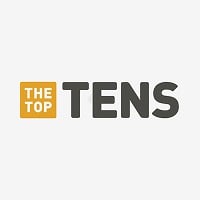 Jason Scott Dolley (born July 5, 1991 is an American actor and musician, known for his roles in Disney Channel shows and movies. These include Newton "Newt" Livingston III on Cory in the House, Virgil Fox in Minutemen, Connor Kennedy in Read It and Weep, Pete Ivey in Hatching Pete, and PJ Duncan on ...read more.
Jason is cute, especially when he is funny he make me laugh and has a fun Personality and sure is hot! He should be first in ranking not in 11th people start voting for him!
I think I've had a crush on him since the movie Minute Men came out years ago. He's the only Disney Channel star I will ever admit to liking. - Luvaddict77
Hes so cute. I like Lucas Till Better but jason dolley's second - funkymonkey22
He is sooooooooooo cute!! - akbookworm
18
Kenton Duty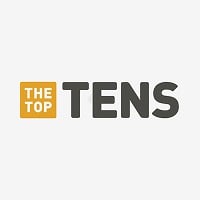 Jeffrey Kenton Duty is an American actor, singer, and dancer. He is best known for his recurring role as "Young Jacob" on the final season of the ABC primetime drama, Lost, and for his co-starring role as the flamboyant European exchange student, Gunther Hessenheffer on the Disney Channel comedy series, ...read more.
He's really hot but he plays a really obnoxious character so you usually can't tell.
I hate his annoying accent. - Connor360
Me and my sister love you we watch shake it up all the time P. S we think your hot
19
Sterling Knight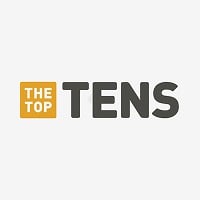 Sterling Sandmann Knight is an American actor and musician. He is best known for playing the roles as Alex in 17 Again, Chad Dylan Cooper in Disney Channel Original Series Sonny with a Chance and its spinoff So Random!, Zander Carlson in Melissa & Joey, and Christopher Wilde in the Disney Channel Original ...read more.
Sterling is the cutest Disney Channel actor! He sings beautifully and he's got a lot of talent, he's very funny and his eyes are too beautiful! He is the best actor of our generation! Peace out suckers!
I loved him in sonny with a chance because he had my name and I fell in love with him as I got older and now he's on melissa and joey and I love him still love him to this day.!
Sunny With A Chance, he was amazing in this show. How is he not number 1? He should be. - SkullKid101
I mean look at him his so dreamy lovin his eyes. PEACE OUT SUCKERS
20
Jesse McCartney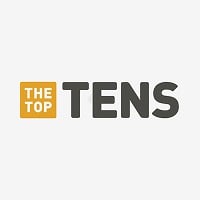 Jesse McCartney is an American actor, voice actor, singer, and songwriter. McCartney achieved fame in the late 1990s on the daytime drama All My Children as JR Chandler.
He is so cute mostley in the suite life of zach and cody but he is hot
He's so hot! He must be on top!
I love his songs and he deserves more than he got...
He's amazing I love him very much... Best singer for me
Beautiful soul
I love Jesse McCartney. He is an amazing actor and singer.
Jasmine B.
21
Spencer Boldman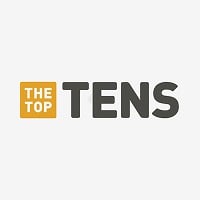 Spencer Boldman (born July 28, 1992 is an American actor. He is known for his role as Adam Davenport on Disney XD's Lab Rats. ...read more.
I thought he would be first I had a crush on him when I was 11 he always made me laugh and he's cute
Yup how about Robbie amell
He is so hot I just want to marry him so badly
Spencer Boldman is so cute. I though so more when he was in zapped!
22
Cody Simpsons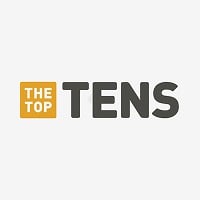 Cody Robert Simpson is an Australian singer, songwriter, musician, dancer and actor from Gold Coast, Queensland, who was previously signed to US record label Atlantic Records.
Really don't like Cody but hey I'll try anything once...
He's like Justin Bieber, stupid and ugly
He's hot so hot and seexxyy
Ulala mama like it sweet like a cherry
CUTE
23
Gary Clayton
He is so hot and his body and I date him!
Really hot in teen beach movie love that smile and those eyes
Don't worry sexy mamas coming
Extermly Hot
24
Asher Angel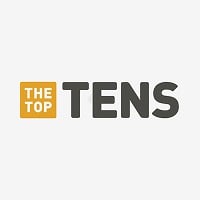 Asher Angel is a Disney Channel personality who landed the starring role of Jonah Beck on Andi Mack. He was a guest on the shows Criminal Minds: Beyond Borders and Nicky, Ricky, Dicky & Dawn. He's grown to over 500,000 musical.ly followers on his asherdovangel account.
anyone who thinks he's not sexy shall be executed! SO SAYS THE KING!
Dude, he is SO HOT! He needs to be higher up on this list. Girls, he is MINE! So, back off!
He is literally the best looking actor Disney channel has ever had and will always be; he is so adorable and way better looking than anyone else
I adore him he is my celebrity crush
25
Cody Linley
I love him in Hannah Montana - OneLego
wooah! he's like thii hottest guy eveer!
Cody linley is so hot he's all round cute
Very cute and nice hair, he's adorable and funny. Cody Linley is certainly the hottest Disney Channel guy.
26
Justin Timberlake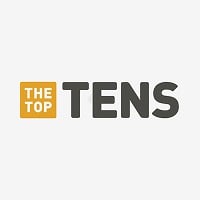 Justin Randall Timberlake is an American singer-songwriter, actor, dancer, and record producer. Born and raised in Tennessee, he appeared on the television shows Star Search and The All-New Mickey Mouse Club as a child.
Come on you guys. Are you forgetting about one of the first? I think you are. Screw the Jonas Brothers or Zak Efron because JT has WAY more talent than them combined.
Don't forget Ryan gosling...
27
John Deluca
HE IS HOT I love him
I agree! his face is smokin' and don't get me started on his body
Muscles
28
Hutch Dano
Are you people nuts he's hot
29
Corey Fogelmanis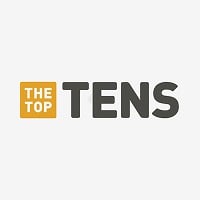 Corey Fogelmanis is an actor known for playing the role of Farkle Minkus on the television series Girl Meets World and the role of Young Louis on the television series Partners.
He looks so cute on Girl Meets World
He is so cute and has an awesome personality!
He's so hot and under rated
Best in the world
30
Kevin Jonas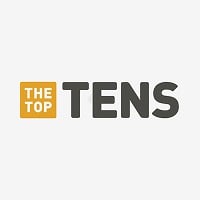 Paul Kevin Jonas II is an American musician and actor. He is the oldest member of the Jonas Brothers, a pop rock band created by the youngest brother Nick.
He is married but still pretty hot and I really think he has talent so if on one will vote 4 him I will cause he is cool
He's just ugly and stupid
31
Karan Brar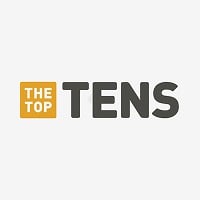 Karan Brar is an American actor, best known for his child roles as Chirag Gupta in the Wimpy Kid feature film franchise, Diary of a Wimpy Kid, Diary of a Wimpy Kid: Rodrick Rules, and Diary of a Wimpy Kid: Dog Days, as well as for his co-starring role as Ravi Ross on the Disney Channel Original Series ...read more.
He's actually kind of cute, even though nobody really likes him on the shows he's on.
The awkward-ism. Laugh out loud
He's cute in a more "cute" way. Not in a hot way.
I think I'm going through a phase with me liking boys with skin and hair like his...he's just really cute
32
Austin North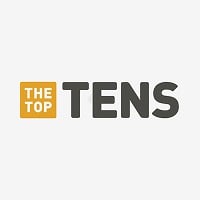 Austin North, is an American actor. He is best known for his role as Logan Watson in the original Disney Channel sitcom I Didn't Do It.
I think he and Olivia Holt would make a cute couple. Just putting that out there.
He is definitely the hottest Disney Channel actor of all time!
Super cute
Cute.
33
Michael Seater
He is absolutely amazing! He looks so relaxed and cool in his skin1and that complimented with his superb acting!...really decent! :-D
He's so Hot and sexy!
I love how he's laid back! his voice is to DIE for
34
Nathaniel Potvin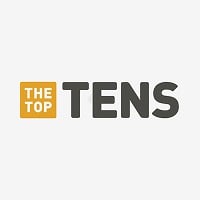 Nathaniel James Potvin (born October 2, 1999) is an actor known for his roles in Twist of Faith and Table 58. He guest starred on Jessie, The Haunted Hathways and Girl Meets World. He currently plays Ryan Walker on MECH-X4. He is also going to be on the Netflix Show Alexa & Katie and Five Points.
I think Nathaniel should be first and then the rest
He's cute
he so hot
Oh my he reminds me of leo in sister hood traveling pants 2 yess! 😍🥴
35
Ricky Garcia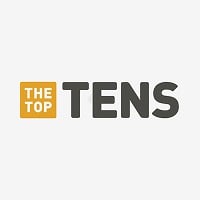 Ricky Garcia was a contestant on the reality competition series The X Factor as a member of the pop trio Forever in Your Mind. He is joined in Forever in Your Mind by Emery Kelly and Liam Attridge. In 2015, he began playing the character Naldo on the series Best Friends Whenever.
An amazing musician and actor but don't forget that he is smoking hot.
Super cute on best friends whenever, but not as cute as Ross Lynch and Peyton Meyer
Hotter than Two Dollar Tequila...
Super adorable as Noldo!
36
Roshon Fegan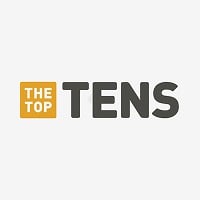 He brings a little diversity to the Disney crew and is very easy on the eyes. And who can deny those dimples? - lyang912
I think that he's smoking hot those magical eyes
He has der swagg and der luks and I think h's mre an imgnary bfrnd#TRUEsTORY
EEEH! HE IS so HOT!
37
Kevin Quinn
Guy like guy have you ever looked at yourself in the mirror If no you should you yourself would get crazy
I love kevin
Just flippin sexy
Cute
38
Trevor Jackson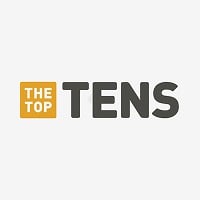 Trevor Howard Lawrence Jackson (born August 30, 1996) is an American singer, actor, songwriter, and dancer. With Brothers Ian Jackson And Akarie Folkes. He is best known for portraying Kevin Blake on Syfy original series Eureka,and for portraying Kris McDuffy on Disney Channel's television movie Let ...read more.
He's cute, cool and he has swag I love him.
He comes from let it shine
Puts the h in hot
Really hot! ima make sure I "let it shine" when I meet him [one day]🤩😍😘🥰
39
Mitchell Hope
He's so hot and handsome he's so cute!
Ladies he's not cute stop lying to yourself
He's such a cutie, I'm like obsessed with him, he's literally perfect, his voice is sooo hot.
He's so hot, I can't even ohmygosh and his voice is solo hot too
40
Lucas Grabeel
Hottest Guy Ever
41
Ryan Gosling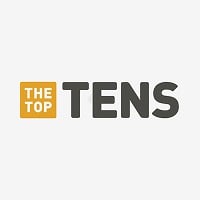 Ryan Thomas Gosling is a Canadian actor, musician, and producer. He began his career as a child star on the Disney Channel's Mickey Mouse Club and went on to appear in other family entertainment programs including Are You Afraid of the Dark?
He was on the Mickey Mouse Club. He's the hottest guy on the face of this planet. Have you ever watched Crazy, Stupid Love? Ah he's perfection.
ohh yeah
42
Ryan McCartan
I love you so much
HE IS SO SEXY AND HE IS A GOOD COUPLE WITH MISS SEXY DOVE OVER THERE
yes
43
Tom Holland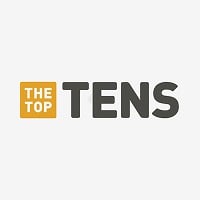 Thomas Stanley "Tom" Holland is an English actor and dancer. Holland is known for playing Spider-Man in the Marvel Cinematic Universe and starring in the 2012 film The Impossible. He started his career in 2008 when he played the lead role named Billy Elliot in Billy Elliot The Musical on Broadway in ...read more.
Only a nine year age gap... ehehehe!
I just love spiderman #spidermangang #redandbluegang
44
Peyton Myers
Possible the hottest guy in the face of the earth. Definitely on Disney Channel! Love you Peyton
He is so cute love him on girl meets world
So hot! I dream about you!
Eh he's cute enough
45
Thomas Doherty
He should be in the top 5 and I love the way he breathe's heavily when he talks
Him and cameron boyce were so hot in descendants - pjo
THE hottest actor. Honestly, how can you not love him.
How is thomas 52nd he's deserves to be firt like I mean just LoOk a him! ¡! he's so gOOd LookInG WoahH
46
Joshua Rush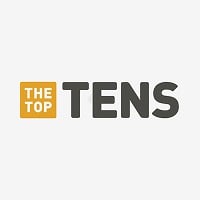 cute
47
Adam Lamberg
Gordo is smart, nice and cute. I love Lizzie McGuire.
I love him. you're hot
48
Tenzing Norgay Trainor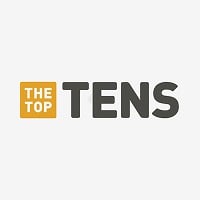 Tenzing Norgay Trainor is an actor who rose to fame during his childhood years, playing his first recurring role in 2013 as Parker Rooney on Disney's Liv and Maddie.
Duh, this is the right choice, he is like the hottest guy ever, anyway did you know his grandpa was the first one to reach the peak of Mount Everest
Am I the only one who agrees? I just think he's the cutest! He is 3 years older than me but I want to meet him some time! He just looks so cute!
I love him so much! He is really hot, and I would like to meet him some day!
He's good on Liv and Maddie
49
Gus Kamp
Ross lynch rocks
He is hot
50
Tony Oller
From 'As the Bell Rings! '. So super cute!
He was Danny in as the bell rings!
From as the bell rings
PSearch List