Top Ten Hottest and Best Huntresses
This list takes a look at some of the hottest women hunters who have the best hunting skills in the world
The Top Ten
1
Eva Shockey
Ever has done more for women hunters than any woman in the world. She is only the second woman to be on the cover of field and stream magazine second to Queen Elizabeth. ever is a trailblazer. ever is a trailblazer in the hunting industry breaking the glass ceiling for women everywhere. She is a great role model to young and old alike. She comes from a very well respected hunting family. ever has a signature bow and she is going to sky rocket even more in the next few years. There is no stopping her. She is a beautiful and capable woman with a sweet personality. ever walks the walk and talks the talk and loves the dream. ever is engaged and she is introducing her fiancé to her huntress world.
2
Melissa Bachman
She has taken so much heat from anti-hunters and yet she holds her head high. She knows why she hints and she isn't ashamed of it. She is gorgeous. She has travelled the world hunting and has many people supporting her hunts. She will go far in promoting women hinters if she can get over the anti-hunting attacks.
3
Kellie Nightlinger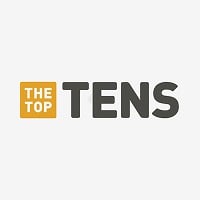 Kellie harvested 11 animals sustainably in five days with her bow in South Africa. Most were record book trophies. She donated the meat she didn't eat to Zulu warriors who were hoisting 2,000 African people for their annual meeting on a mountaintop. Kellie was a conservation officer teaching Hunters safety for 12 1/2 years. She also teaches fun safety and inspires young people everywhere to take up hunting sustainably. Kellie eat mostly wild game and edibles she harvests. She is unsung in the hunting world. She can hunt in the most extreme environments anywhere and she knows wildlife and wildlife habitat. Kellie hunted primitively in the Serengheti with only primitive weapons she and her partner made in their 21 day survival mission on Naked and Afraid. Kellie's biggest passion is hunting and utilizing what she hunts. She often hunts alone planning long expeditions because she can't find anyone to keep up with her. Kellie is very strong, smart, and sexy. She knows how to take care of ...more
4
Tiffany Lakoski
Tiffany is beautiful and always looks so well put together. Sje is patient and she is an excellent archer and she is very successful at hunting cervids. She is a trailblazer and a great role model. She is gorgeous and shows women she can be tough too. Tiffany and her husband make a dynamic duo.
5
Brenda Dugan
Brenda is a long time member of the bow hunting community. She has paid her dues and she is very successful. She has a sweet vivacious personality and she is sexy and strong and capable and loves to help out new people in the industry babe has a very successful hunting career and she is a lifer.
6 Brenda Valentine
BAdd New Item
Related Lists

Hottest Women in the World

All Time Hottest Disney Channel Girls

Hottest Anime Guys

Countries With the Hottest Girls

Hottest Female Video Game Characters
List Stats
6 listings
3 years, 288 days old

Error Reporting
See a factual error in these listings? Report it
here
.