Christian Kane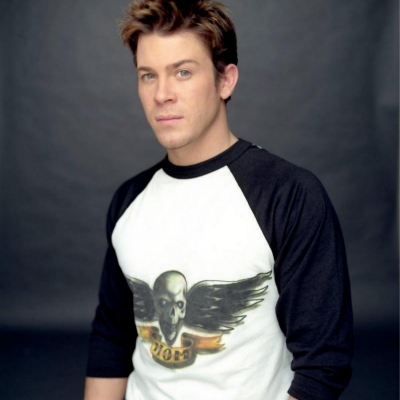 Uploaded by D37
Info
Christian Kane is an American actor and singer-songwriter. He is known for his roles in the television shows Angel, Leverage, The Librarians and Into the West, and the movies Just Married, "Taxi" and Secondhand Lions.
Comments
Top
Popular
Newest
While he is quite pleasant to look at, Christian Kane's "Hotness" and sex appeal have nothing to do with his appearance. After following his careers for about 3 years through, listening to his music, watching his acting, reading Articles about him, and have 1personal encounter I find Christian Kane so attractive because of his genuiness and humbleness. He is very well aware that his fans are at the root of his success, and he is very verbal about sharing that knowledge. I think the relationship between Christian Kane and his fans is best described as a mutual sharing of respect and love!
Christian Kane is the hottest actor and musician out there. Not only is he hot but he is so incredibly sexy. He is super talented, his voice makes you melt. He shows a lot of expression when he is acting that he doesn't even need to say anything you just know what it is that he is trying to convey. He does his own stunts and he also is a cook. He is everything in one.
Christian Kane is the hottest/sexiest/greatest musician/actor of all time. His deep rich voice and classic good looks only add to his impressive - over the top - talents. He is humble, talented, honest, and a true hero reference "Mary Can You Come Outside" he saved her life and didn't ask for anything in return making him a hero in the truest sense of the word.
Christian Kane is the ultimate man of your dreams. Hottest, talented and sexy actor, beautiful soulful musician and amazing chef to boot. His music touches deep within a person's soul. I love watching his expressions when he is acting on Leverage or any of his movies. He is a very humble and down to earth guy who is adored by many many loyal friends, family and Fans
I think "HOT" is Christian Kane's middle name! He has so many talents, and does them all in his own unique style, a combination of humble, exuberance and grace! He can belt out a song (of his own creation) with ease or stun you with his passion for acting! He can cook..you should try some of his recipes! He is hotter than the jalepeno's he is so fond of in his cooking! HOT DAMN!
Christian Kane is the most talented, sexy amazing & down to earth actor singer songwriter you'll ever hear of. His eyes alone can capture you. He's versatile & so humble he loves his fans & always has time for us he never forgets to say something to us whenever he has the chance. He should definitely be number 1 on this & everything other list
Christian Kane is the hottest, sexiest, kindest, and beautiful man alive. He is super talented - the man can actor, sing and cook. He is very humble and very thankful for his family, friends, and fans. He tells stories through the songs that he writes and through his expressions when he is acting. Then there are those baby blues!
This man is just so talented, has an amazing voice, writes heartfelt songs, is proud of his family heritage, feels humbled by his adoring fans. AND he is so damn sexy its almost painful to see. Get voting for this man, he so deserves to higher and or win this vote. PLEASE VOTE NOW FOR CHRISTIAN KANE
Christian is hot and sexy, multi-talented, and genuinely cares about his fans. He can act, cook, sing, and write songs, and he makes friends wherever he goes. He's humble but proud of his heritage and you can see him having fun with his roles as an actor, especially in deleted scenes. There's nothing hotter than a man who enjoys his life that much.
Christian is without a doubt the sexiest and hottest man on the planet! He is the best there is in anything and everything he does and he just keeps getting better with age! His voice makes your heartstrings sing and his smile can just melt you into a puddle on the ground. He can speak volumes without saying a word. The perfect man!
The hottest man around now and forever! Infinitely talented, wonderful singer and actor as well as songwriter and cook! He does it all and all of it to perfection! Plus he's the best looking man I've ever had the fortune to see! Yet he's humble and laidback and treats his fans wonderfully. He's so thankful for everything they do for him and lets them know all the time!
Sexy, talented, accessible to his fans, Christian Kane is a man of many gifts. Acting, doing stunts, Singing, writing music, cooking. He does everything with style & humility, thankful for every opportunity and every Kaniac! A tribute to his many professions, he has rugged good looks and beautiful, deep, soulful eyes, that show an incredible range of emotions on camera and stage. Hot as the hot peppers he likes to cook with, I believe someone said so well earlier.
Christian Kane is a multi-talented actor, musician, and cook. He expresses his emotions in the songs that he writes and sings. When he acts his eye tell a story on their own. Christian is so hot and sexy those baby blues make your heart melt.
Nothing so good as a little Christian Kane! He's HOT, sings, acts, probably things we don't eve know of! Sexy isn't a strong enough word for Christian, I don't know if there's a word that exists to describe him. He's got my vote for sure!
Christian Kane is a very talented musician and actor. His voice is angelic. He is so handsome and sexy. He is proud of his heritage. Loves animals.He is thankful to the many friends and fans that he has. He deserves a lot more than he gets.
Great actor, amazing singer and oozes hotness. And the man does his own stunts and loves to cook. Seriously, how is he not perfect?
Super sexy voice, great acting skills, deep eyes you can drown in, kissable lips, a true hero in his own right reference "Mary can you come outside"
Christian is an awesome storyteller through both his acting and music. He's a down to earth guy who doesn't draw a line in the sand between himself and his fans. He treats his fans like "old friends" and that's something that sets him apart from other actors and musicians.
Christian is one of those very few actors who can do just about everything. Not only does he act, he sings, cooks, and does his own stunts (can't say that for many actors today). He is a throwback to when actors were multi-talented as well as gorgeous. He is definitely a top ten in the sexy category.
Christian Kane's name should be in the dictionary as a description of hotness! Between his abilities to act and sing and a multitude of other talents, what woman would not think he is the hottest man in the world?
Christian is so sexy, he has sexy blue eyes, he screams sex appeal, He's very talented! I love his acting and his singing he has a really sexy voice! Loves his fans, he loves to cook, He has a really big heart! Just everything about him is sexy!
Christian is a multi-talented, southern gentleman! His rugged, sexy looks and voice will melt ice in the Artic! He adores his fans and interacts with them, not common now a days!
Christian is the hottest, sexiest most humble man, actor, musician and cook! He can tell a whole story with just his eyes and never needs to say a word but when he does talk it makes him that much sexier with his beautiful voice and down home attitude!
He's the perfect package, sexy, sweet, musician, actor, entertainer, chef, all wrapped up in a southern package
Hot, sexy and handsome physically describes Christian Kane. But, it's his southern gentleman personality that seals the deal!