Orlando Bloom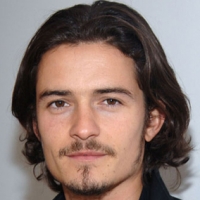 Found on ign.com
Info
Orlando Jonathan Blanchard Bloom is an English actor. After having his breakthrough as Legolas in The Lord of the Rings trilogy, he rose to fame by further appearing in epic fantasy, historical epic, and fantasy adventure films.
Comments
Top
Popular
Newest
He is SO HOT!!! Me and my friend will watch Lord of the Rings and will stop the screen on a face shot of him. HE SHOULD BE NUMBER ONE! I mean who cares about Brad Pitt. He's ugly. I wish I could meet Orlie. Sighs
omg! Gals must b mad nt 2 luv orli! I ONLY WATCH LOTR JUST 2 C HIS HOT FACE! he is da only man alive that can luk gud as a blond/brunnette! I LUV ORLI SO MUCH! MAN, I CAN DO HIM ANYDAY! MWA MWA MWA
I absolutly LOVE Orlando Bloom, guess what I have his number!!! he is sooooo hot like zac efron they am the loves of my life!!!!!!!!!
Orlando has such a great charm to himself when he acts. He does it all well. I am torn between the elf version and his own self... - Stanford2014
Orlando Bloom is so hot. He should be #1 hottest actor in the world. He's my idol and my boyfriend.
He has such a boy-face, and by that i mean a cute one! i prefer him with short hair, but he's still gorgeous when its long - Jeheffiner
Orlando Bloom ur the hottest person on earth!!!!I'd do anything just 2 meet u in person! xoxo
He is totally the HOTTEST man on earth!!! I LOVE HIM!!!!!!!!
now this is what im talking about!!! orlando bloom all the way!! total HOTTIE!
OMG! HE SHOULD BE NUMBER 1! HOTTIEEEEEEEEEE!!!!!!!
He's the only reason I watch Pirates of the Caribbean
whoa!! a very handsome guy in the world,, ilove his body,, wanna kiss him..
He's incredibly hot, he makes me wonder if he is for real!!!
Very attractive young man and he is truly amazing actor! - tem
He says its all about the heart. That is sexy.
ORLANDO IS THE HOTTEST OF EVERYONE!!!!
MOST GORGEOUS OF THEM ALL I LOVE HIMMM
He's so damn sexy no matter how he looks
Okay I see many Linda weird comments here like butt squezing or something! don't Mind that u like him but its Just kinda weird! But I can say he looks kinda cool
I love him sooo much! I am in love, like love at first sight. should be the number one hottest guy alive!
~He is the HOTTEST guy on earth! HE is SO SEXY! I watch him on every movie he is in. That is the only reson I watch Lord of the Rings! I have met him and he kissed me on the mouth! I almost fanted I told him that he is my boyfriend and he said ALWAYS AND FOREVER! I love him! ~