Ritchie Neville
Comments
Top
Popular
Newest
Ritchie is an amazing person who I hope to have the honor to meet, he brings up a smile on my face and he always smiles, he is very special to me and only wish for him to be happy - please Ritchie come back home from Australia we miss you and Tweet us! Happy Birthday on the 23rd August 2012 you deserve nothing but happiness!
He is a genuine gentleman still swoons the ladies and his honesty and bluntness are to the point my vote goes to you ritchie always been my fave 5ive member n all time artist a man that any woman would worship I know I would not let someone like him go ;) he has so much going for him that the lady he decides to be with will be honoured x
Hot, Fit, Good, Happy, Smile, Loving, Gentleman, Honor, sweet, Absolutely Beautiful, loves his fans and tweet them back as much as possible, humbled man, and a big inspiration to my life since the second he sung "Do Ya Wanna Get Funky?! " in Slam Dunk the Funk while shaking his arse ;) #1 man for me ;) x
Golden hearted man, a true gentleman, the eyes of a true man, respectable person, lovable personality, sweet and handsome man I could never stop caring and wishing the best to, August 23rd - Happy Birthday!
His eyes just make my tummy flutter. That lovely, piercing silver-blue eyes make me just melt.
Words can not describe what I think about Rich, he is just amazing very handsome with an amazing smile and a great voice. I love you Rich and I loved you for 13 years now.
Ritchie is my point of weakness since he's the most beautiful man in the world. God bless his beauty and baby face. According 2 me, he is Mr England as well as Mr world 2012. He will rock yeah.
When he was in the old FIVE days ya think he looked amazing you should see him nowadays! He's 33 in August 23rd 2012 and is fitter then ever! We love & miss ya Ritchie! X
I love Ritchie's amazing personality, deep blue eyes, killer smile, awesome voice. Ritchie's beautiful in every way. Words are not enough to describe how lovely Ritchie is.
Ritchie is the hottest man on Earth! I love him. I love his twinkling baby blue eyes.. I love his amazing smile, his voice... - Rina
I love everything about him! His eyes and smile are so beautiful! He's the most talented and handsome man I've ever seen!
He's always been my favourite from 5! He's so handsome and really seems down to earth. Plus he sounds sexy as hell!
Loved him in my teenage years and still he's hot. Those blue eyes are enough to make any girl melt. Marry me Ritchie laugh out loud
Super talented! I have loved his eyes and voice since I was twelve years old hope to see him to more soon.
Rich just have this way to make you fall in love with him. And hi s probably one of the cutest in 5ive
Ritchie! He so handsome. He looks like a charming prince with his blue eyes, brown hair and credible smile. He's a talented singer. Love you Rich!
His eyes like an ocean so blue and so deep. He has the most fabulous voice and sweetest smile)
Ritchie is still my soul mate and I wish he would sing a song just for me like he did when my dad renovated his loft
He's got twinkling baby blue eyes, and his voice is something unbelievable! Luv him! - Tylie
Ritchie Neville is the best person I've ever met and the real meaning of my life! Xx
Take a look at him and you know why you should vote for him. He is simply amazing
He is HOT!
He was hot and will be hot!
And he has very beatiful voice=)
Just love him :) he has the most fantastic eyes that my owns have ever seen... He's an amazing singer and an absolute goodlooker! Also he's really charming and seems to be a sensitive and honest man with a great sense of humor. What more can you want?
A girl can just drown in those gorgeous blue eyes and forget the rest of the world exists...
He's still gorgeous after all these years! Bring back 5ive I say
Related Lists
Songs With the Best Ritchie Blackmore Solos
Top 10 Songs on Ritchie Blackmore's Rainbow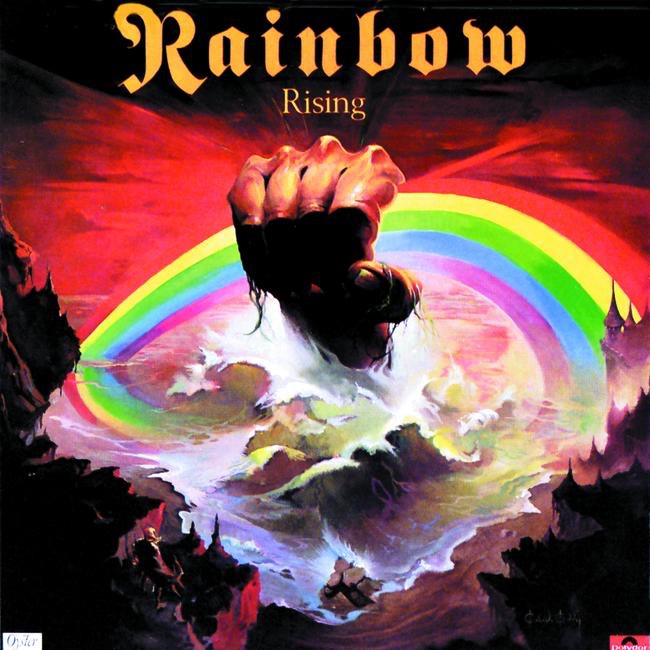 Top 10 Ritchie Blackmore Songs

Top 10 Genres Ritchie Blackmore Has Played
Best Deep Purple Songs Without Ritchie Blackmore