Top 10 Hottest NBA Players
A list of the top 10 hottest NBA players in the league as of 2009.
The Top Ten
1
Chris Paul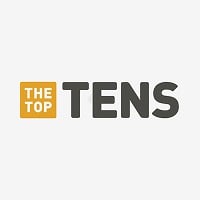 Christopher Emmanuel Paul is an American professional basketball player for the Los Angeles Clippers of the National Basketball Association.
Just sexy! His light brown to his sexy lips and has a nice personalty from what I see! Plus is smile is adorable!
You are so right. His eyes... Are so beautiful, his lips look so soft, and he has such a charming and amazing smile. I kinda wish I could go up and touch him. He's got a nice body for six feet.
just a small little guy with an amazing smile and a beautiful little face just can't stop staring

Chris Paul is a very talented and handsome young man
V 24 Comments
2
Derrick Rose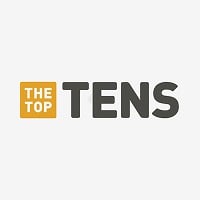 Derrick Martell Rose is an American professional basketball player for the Chicago Bulls of the National Basketball Association.
damn... this man is so fine and super cute. I just want to go up to him and just hug and kiss him. HE is to addorable and he is a great point gaurd. And of course, to me he's way better than LEBRON JAMES. Cause I don't like LEBRON JAMES!
Derrick rose is very good loOking guy and I lOve the way he smile super cute..
he is a great basketball player and he is an up and coming superstar... I love the way he conducts himself on and off the court and all that is sexy
Most hondsome ever D. Rose
V 12 Comments
3
Rajon Rondo
God he's gorgeous! Just watching him play mesmerizes me (hes talented too on top of that), he turned me into a die hard Celtic Fan
I THINK THAT RAJON IS HANDSOME AND HE SEEM LIKE A VERY RESPECTFUL PERSON. HE IS A GREAT TEAM PLAYER. FOCUS AND DETERMINED IS A PLUS IN LIFE... SINCE HE PUT MY TEAM OUT I HOPE HE BEATS THE LAKERS... SEXY SOUTHERN MEN IS MY WEAKNESS
I think he is more than cute, I think he is SEXY as hell and I would love to date him...
He is just so cute and I love celtic
V 17 Comments
4
Lebron James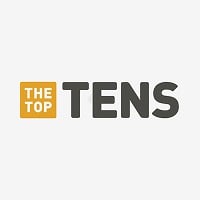 LeBron Raymone James is an American professional basketball player for the Cleveland Cavaliers of the National Basketball Association. LeBron has played for the Heat and the Cavaliers.
He's a sexy sexy man and a great basketball player, one of the best according to me... gives you goosebumps for these reasons!
In my opinion you do not look good you look like half of a monkey and the guy from beauty and the beast not the prince the ugly beast and he looks better than you
So CUTE and HOT and 10x mOre talented if thats possible because he's so cute
So cute
V 15 Comments
5
Stephen Curry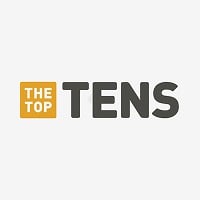 You so HOOT I have a huge crush on you and you should be number 1 then d wade then chris paul LeBron james should be last place I mean look at his face I have never seen something more ugly than that guy man or even beast and his wife could do much better in choosing cute hot or non ugly guys or even people to be friends or in a relationship aka boyfriend and girlfriend I feel bad for her I mean look at her and then look at him and Stephen curry all your fans want is you to win your games and ne the best nba player you can be but I want those stuff for you too but I also want to marry you
Stephen curry he's so cute just look at his face so adorable really how can u not like him. Oh I love when he "tries" to make an aggressive face when he make a good shot but it just makes him look like a little kid even more cute. And he is just an MVP literally
Baby I could just have sex with you hot eyes good lean body and great shooter the whole package baby DAMN SO HOT.
The most attractive MVP ever in NBA. He's sooo fine...
V 29 Comments
6
Dwyane Wade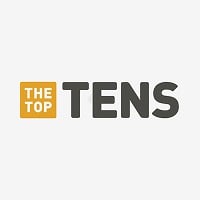 Dwyane Tyrone Wade Jr. is an American professional basketball player for the Miami Heat of the National Basketball Association.
great body cut and perfect abs, just look at that body
By far the best inside and out A BEAUTIFUL person! A seemingly a wonderful father which makes him a hundred times better because there is not a lot of fathers that are as dedicated as he is and that fine!
I love him, he just got it all. Perfect everything, lips head face body smile and jaws! Pictures of him on my wall and represents the same Jersey number for my basketball team!. #3
He is a very cute player with a very handsome figure
V 7 Comments
7
Daniel Gibson
Maybe not so much Gibson's body as how cute he is in his face. He has somewhat of a body but is really cute.
Daniel is so fine cute and a good b-ball player. Keyshia better watch out before I steal him away. ;) ily boobie
V 1 Comment
8
Rudy Gay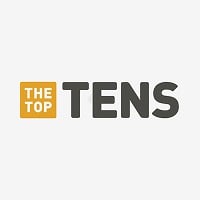 Rudy Carlton Gay Jr. is an American professional basketball player for the Sacramento Kings of the National Basketball Association.
Rudy Rudy Rudy... he's so sexy! Nice smile, pretty eyes, great body. Shew, if I met him I would go crazy. He's gorgeous.
OMGGG! Rudy Gay is so fine! I love the Grizzlies because of him.

He is cute. Very nice looking face body and smile. I think he deserves to be higher than only number seven.
He is the best player and also great looking player around league.. Just wow
V 3 Comments
9
Kobe Bryant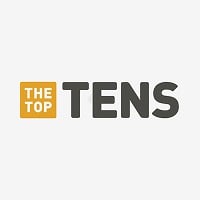 Kobe Bean Bryant is an American retired professional basketball player. He played his entire 20-year career with the Los Angeles Lakers of the National Basketball Association. Kobe Bryant has won 5 NBA championships with the Lakers and is the all-time leading scorer in Lakers franchise history.
His swag and style make him stunningly sexy. Be real people. Kobe is sexy, confident and composed.
sexy
10
Al Horford
hottie! and I love the way he play's, so... smooth.
Alfred Joel Horford,my ultimate crush! so handsome..I love You...
Sooo handsome! Has got some curly eyelahes,chiseled jaw,perfect nose,pouty lips and an oval shape face.Plus the height,YOU got it all! YOU are my ultimate crush Al...
The Contenders
11
Ronnie Brewer
Player of the Jazz Ronnie Brewer is in a near second for the hottest players in the NBA. He is a really nice looking guy and has really sculpted his body and is just right in the "in shape" column.
12
Gerald Green
Green has a more of a bad boy look but looks great while doing it good face good body, he's a one of the top 10 hottest NBA players.
13
Blake Griffin
One of the most cutest people EVER I love him I want to meet him so bad he is so good at basketball I'm so jealous also his dunks please there the best oh and his faces he makes those r the best of seriously so cute
OH MY GOD. He has a great body! And I must say that I do love his dimples. He is definitely model material and not a bad player at all! Mixed people always look good.
He is so GORGEOUS. He looks like such a humble and sweet guy! He has one of the most sculpted bodies I've ever seen on a basketball player.
My husband
V 7 Comments
14
Kevin Durant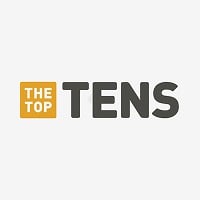 Kevin Wayne Durant is an American professional basketball player for the Golden State Warriors of the National Basketball Association. He was MVP of the 2017 NBA Finals.
Such an amazing player.. And he's so cute! God how did he not make the top 10! He's super amazing.
He is so hot and he's such an amazing player! He definitely deserves to be in the top ten.
I don't know but he's fine
He's sexy
V 4 Comments
15
Ricky Rubio
He's just the cutest! His accent, wonderful smile, dark eyes, dark hair, he's tan, his muscles are perfect! Not to mention he so humble! P. S LOVE the stubble!
So good! And the team was doing great to, until the accident!
He was the new dream for this team. He's a very committed Guy who loves his fans and will go and sign autographs while he can barely walk.
Rubio is a down to earth person, he's a gem, a great human being and I love him so much and I'm sure all his fans feel the same way! ❤️
V 1 Comment
16
OJ Mayo
Although he has done some stupid things he still looks good.
V 1 Comment
17
Kevin Love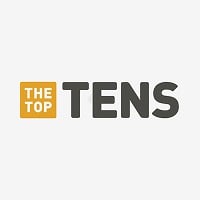 Kevin Wesley Love is an American professional basketball player for the Cleveland Cavaliers of the National Basketball Association.
Sexiest player who can carry a while team in hid back
Cried when his shoulder got effed up
Hot af. Definitely got nice features
hot
18
Devin Harris
Devin Harris is a fairly hot guy in the face and has a great body.
19
Dwight Howard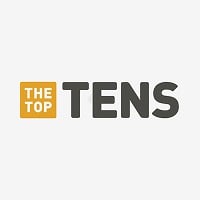 Dwight David Howard is an American professional basketball player for the Houston Rockets of the National Basketball Association.
Dwight Howard is one of the hottest NBA ballers not only because he is buff to a new degree but he has such a good personality. He's hilarious!
He is so beautiful.! His eyes are so brown and his cheek bones are perfect. Plus his body is nice.!
I love his biceps. He is so big and strong. Not to mention, he has a personality to match his good looks. I wish he came to plaqy here in Chicago. Him and Derrick Rose would be awesome to look at together
V 1 Comment
20
Chandler Parsons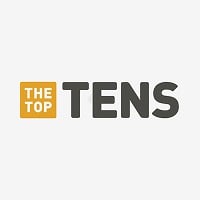 He has a full college education and a great personality on top of his model looks.
Has a sexy baby face and a beautiful body
Chandler Parsons is the cutest on the maverick and then of course DWill
He's is Litteral goals
V 1 Comment
PSearch List
Recommended Lists
Related Lists

Hottest Male Soccer Players

Top Ten NBA Players of the 2012-2013 Season

Best NBA Players of All Time

Most Clutch Players in NBA History
List Stats
1,000 votes
151 listings
9 years, 4 days old

Posts
Error Reporting
See a factual error in these listings? Report it
here
.