Top Ten Hottest Women In Rock And Metal
The Top Ten
1
Hayley Williams - Paramore
I saw her a few months ago on Talking dead and holy crap talk about hot
she is really hot and beautiful and her voice is totally amazing
SHE ROCKS!
she should be at top 1-5
ok 1 hayley williams should like be #1 2, or 3 then cassadee pope should be on here she frexin hot another maria brink ir pretty hott to so she is in a lower spot but a pretty good one - ballaboi17
Hayley is Beautiful not only from the outside bit also from the inside, rock on hayley.
2
Amy Lee - Evanescence
Amy is a great singer, her music is beautiful and epic! I listed all her music and is amazing, The combination of styles she does.
It's a great inspiration for a new generations of musicians.
She's just the best I liked her little bit before but when I found out she hates who show off their body I fall in love with her!
Just amazing! She doesn't need makeup and her every part of her body is just perfect and she doesn't have to show off a lot of skin to be sexy. She also has that dark thing going on that just makes me go crazy!
This was a hard decision to make I mean I like Hayley Williams I love Gwen Stefani but Amy lee is the only one I would have sex with.
3
Alissa White Gluz - The Agonist
Her blue hair is just awesome, her eyes are beautiful, her body is sexy, and I love her piercing... And obviously her voice!
Alissa, hands down, has the most amazing body, face and voice I've seen and heard! She should obviously be at at least number 1
lol alissa kicks this list's ass! she has already been elected as the hottest vegetarian woman. damn.
The hottest woman in metal bands
4
Simone Simons - Epica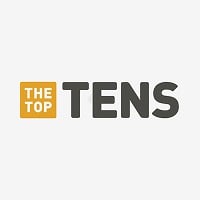 Simone Johanna Maria Simons is a Dutch singer-songwriter. She is the lead vocalist of Dutch symphonic metal band Epica.
Not only one of the hottest singers, but also one of the greatest voices in female-fronted rock/metal bands, or any genre of female singing for that matter. But seriously, download all of Epica's music videos they're worth watching just for seeing this woman perform! - petrucci75hammet
While 7 is a good place this lady is WAY too underrated
Simone-red witch, a very sexy girl with a stunning figure and angelic voice!


She is amazing, the best and the hottest girl I have ever see
5
Gwen Stefani - No Doubt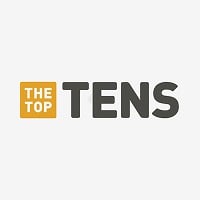 Gwen Renée Stefani (born October 3, 1969) is an American singer, songwriter, actress, and record producer. She is a co-founder and the lead vocalist of the band No Doubt, whose singles include "Just a Girl" and "Don't Speak" from their 1995 breakthrough studio album Tragic Kingdom, as well as "Hey ...read more.
Best there is, best there was and the best there will be. My idol!
6
Sharon Den Adel - Within Temptation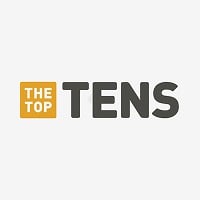 Sharon den Adel, Dutch singer and the vocalist of symphonic rock band Within Temptation. ...read more.
Hell yeah! Sharon is the best! I wish that I can see the other singers, how they would look in her age. She is the most charismatic woman in metal who puts standards in fashion and attitude, and role model not just for many younger bands, but also for colleagues of her age (like Tarja, who was always inspired by Sharons fashion) And, btw, she is the excellent example for every woman, how to juggle between the job and the family. Sharon- The Goddess!
SHE IS 37, HAS THREE KIDS, SO MANY OBLIGATIONS ABOUT THE BAND; BUT STILL LOOKING LIKE THAT, AND HAVING SO MUCH ENERGY AND CHARISMA ON STAGE- DUDE, SHE IS A DRAGON NOT THE WOMAN! NOBODY ELSE IS NOT EVEN CLOSE TO HER! SHE HAS IT ALL!
SHE HAS 37 YEARS, THREE KIDS, NUMEROUS OBLIGATIONS ABOUT THE BAND-BUT STILL SHE LOOKS LIKE A BARBI DOLL, AND NOT TO MENTION THE ENERGY ON THE STAGE!? THATS THE SPIRIT, NOT A MAKE UP! THAT IS SOMETHING THAT ALL THE MONEY IN THE WORLD CANT BUY!
Aphrodite, Greek Goddess of Love and Beauty. Venus, Roman Goddess of Love & Beauty. Sharon Den Adel, Dutch Goddess of Love & Beauty. Sharon is Super Hot.
7
Avril Lavigne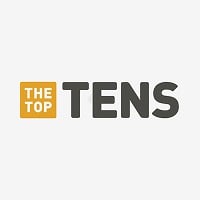 Avril Ramona Lavigne is a Canadian–French singer-songwriter and actress. By the age of 15, she had appeared on stage with Shania Twain; by 16, she had signed a two-album recording contract with Arista Records worth more than $2 million.
She is my idol she doesn't care what people think and she just likes to be herself and let her true colors show. She doesn't change for anyone and I think that's one of the best things about her. She is honest, kind, pretty, has a good voice, and an awesome role model. She shows feistiness can come in all shapes and sizes.
! She deserves to be at the top! She has the best songs ever!
Avril Lavigne and Taylor Momsen of The Pretty Reckless
Avril is just amazing! Shes beautiful!
8
Christina Scabbia - Lacuna Coil
She Still looks good at 40. Go Christina
Magic woman
9
Lzzy Hale - Halestorm
Easily the hottest singer I've seen. And in a concert I saw with Amy Lee and Evanescence as the headliner, Lzzy stole the show. Halestorm is gonna be a headliner some day.
Way way way hotter than Amy lee
She's one of those people who can look sexy in any outfit.
Sweet Jesus, I don't think I've seen a more attractive woman in my entire life, plus the fact that as she gets older she's gotten even sexier, watch the music video for Mayhem and you'll see what I mean 😍
10
Anette Olzon - Nightwish
Anette Ingegerd Olsson, known by the stage name Anette Olzon, is a Swedish singer, best known as the former lead vocalist of Finnish symphonic metal band Nightwish from 2007 to 2012. She is also the vocalist of Swedish classic rock band Alyson Avenue, and of the Finnish heavy metal band The Dark Element. ...read more.
Out of every other female in metal.. She's just the hottest. Looks sexy is every video and has an amazing voice which adds to the hotness.
The Contenders
11
Susanna Hoffs - The Bangles
She is the one you want to spend the rest of your life with!
12
Debbie Harry - Blondie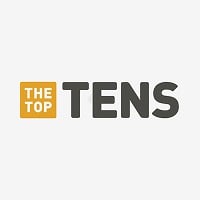 Deborah Ann "Debbie" Harry is an American singer-songwriter and actress, best known as the lead singer of the new wave and punk rock band Blondie.
I was about to disagree with you but I looked her up on as a young women on Google images and now I agree with you
13
Floor Jansen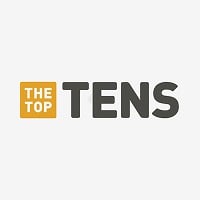 Floor Jansen is a Dutch singer-songwriter and vocal coach. She is currently vocalist of Nightwish and leader of Revamp.
Floor - incredibly charming and charismatic woman. And what's more - very talented. Her smile and voice are wonderful!
NUMBER 1.
14 Lacey Mosley - Flyleaf
15
Zooey Deschanel - She & Him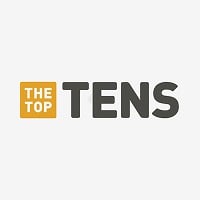 Zooey Claire Deschanel is an American actress, singer-songwriter, model, and producer most known for her deadpan comedy roles in the films The Good Girl (2002), The New Guy (2002), Elf (2003), The Hitchhiker's Guide to the Galaxy (2005), Failure to Launch (2006), Yes Man (2008), and (500) Days of Summer ...read more.
How is Zooey not even in top 3. She is so cute!
The only woman I would marry
16
Jen Ledger - Skillet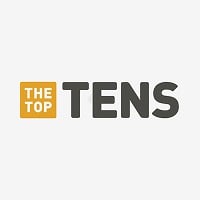 Jennifer "Jen" Carole Ledger is a English drummer mostly known for playing in the band and being the co-vocalist for Skillet since 2008 when Lori Peters decided to retire from the band. ...read more.
Jen is love. Jen is life.
17
Clémentine Delauney - Serenity; Visions of Atlantis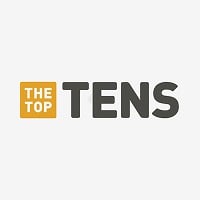 Clémentine Delauney is a French symphonic metal singer. She is a classically trained soprano, known as the singer for Austrian symphonic metal band Serenity, currently Visions of Atlantis, and French metal opera band Melted Space.
She's incredibly beautiful (French metal singer).
Check out: Serenity - Wings Of Madness. - Metal_Treasure
18
Brittany 'Kobra' Paige - Kobra And The Lotus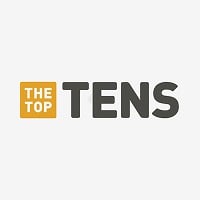 Kobra Paige is a Canadian singer and songwriter. She is the founder, lead singer, and songwriter for the hard rock and metal band Kobra and the Lotus. She is also a guest vocalist for Kamelot and Metal All Stars.
19
Maria Brink - In This Moment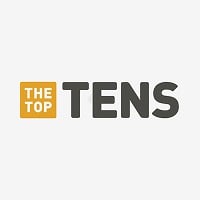 Maria Diane Brink is an American singer and songwriter, best known as the frontwoman of American metalcore band In This Moment.
You got to be kidding, Maria's not even on a Top 10 nor 15 nor 20!? Maria Brink and Alissa White-Gluz for #1 and #2, and Hayley for #3 - DontTouchMyPogoStick
Look at her size in front who hoo
20
Lita Ford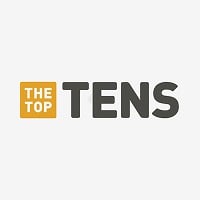 Lita Rossana Ford is an English-born American rock guitarist, vocalist and songwriter, who was the lead guitarist for The Runaways in the late 1970s, an all-female rock band formed by Joan Jett and Sandy West. In the 1980s Lita Ford embarked on a solo career.
21
P!nk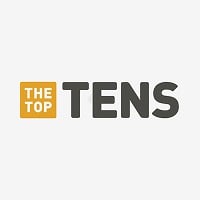 Alecia Beth Moore known professionally as P!NK, is an American singer, songwriter, dancer and actress.
You see, P! Nk isn't our minds beauty, and that's why Amy Lee is on top. But that's what I like about P! Nk. Her hair, face, body, is amazing!
Pink isn't a rock band by the way, please remove
Just cause she's a solo artist and not a band doesn't mean she should be moved. Check the title of the list. It says nothing about bands anywhere
22
Taylor Momsen - The Pretty Reckless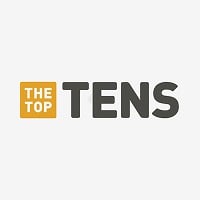 Taylor Michel Momsen is an American musician, singer, model, and former actress. She is known for portraying the character of Jenny Humphrey on the CW teen drama series Gossip Girl and Cindy Lou Who in the film How the Grinch Stole Christmas!.
She should be number 1. She's So Sexy! - JCHOW
Anyone can worship her
Just queen
23
Joan Jett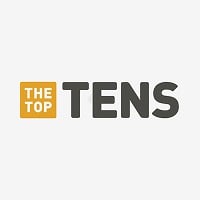 Joan Marie Larkin known professionally by her stage name Joan Jett, is an American rock guitarist, singer, songwriter, producer and occasional actress, best known for her work with Joan Jett & the Blackhearts, preceded by success with The Runaways, including their hit song "Cherry Bomb".
24
Suzi Quatro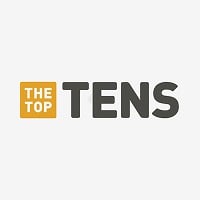 Susan Kay "Suzi" Quatro is an American hard rock singer-songwriter, multi-instrumentalist, and actress. She was the first female bass player to become a major rock star, breaking a barrier to women's participation in rock music.
25
Chrissy Costanza - Against the Current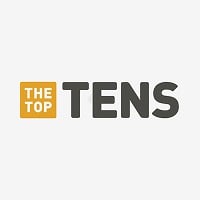 Christina "Chrissy" Costanza (Born 23rd August 1995) is an American musician and internet blogger, known for her works as a cover artist on YouTube and as the lead vocalist of the New York-based Pop Rock/Pop Punk band Against the Current.
You're gonna love her she is adorable and pretty beautiful gorgeous
26 Jenny Lewis - Rilo Kiley
27
Angela Gossow - Arch Enemy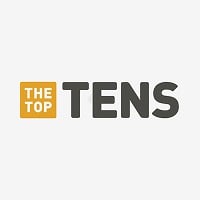 Angela Nathalie Gossow is a German vocalist, best known as the former lead vocalist for the Swedish melodic death metal band Arch Enemy.
a hot girl who sings death metal vocals! :O - rock2metal
28 Annie Hart - Au Revoir Simone
29 Lyndsey Gunnulfsen - Pvris
30 Sharin Foo - The Raveonettes
31 Jenna McDougall - Tonight Alive
32 Christy Johnson - Dreamkiller
33 Leslie Feist - Broken Social Scene
34
Elize Ryd - Amaranthe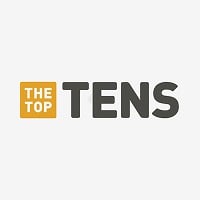 Elize Ryd is a Swedish singer-songwiter, dancer, composer and show artist, best known as one of the three vocalists in the melodic metalcore/power metal band Amaranthe.
35 Emilie Autumn - Emilie Autumn
36
Otep Shamaya - Otep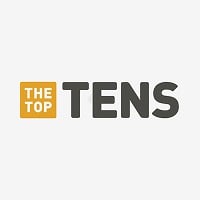 Gorgeous and strong willed=great mix - ellagos
Clearly not enough people have actually seen her!
37
Tarja Turunen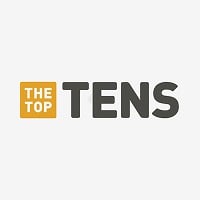 Tarja Soile Susanna Turunen-Cabuli (born August 17, 1977), generally known as Tarja Turunen or simply Tarja, is a Finnish singer-songwriter. She is a soprano and has a vocal range of three octaves. ...read more.
Why Amy Lee of Evanescence is number 1 and Tarja number 31! Ridiculous! Tarja is the most beautiful women! Just watch pictures of her and you will understand
38
Jill Janus - Huntress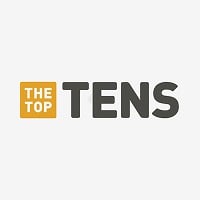 The late great Jill Janus. An amazing vocalist from operatic singing to thrash metal screaming she could do it all while looking drop dead gorgeous. Unfortunately she lost her long battle with mental illness in 2018. She will always be missed
39 Alexis Krauss - Sleigh Bells
40
Taylor Jardine
Tay deserves to be 20,556
Tay deserves to be number 1
41
Grace Slick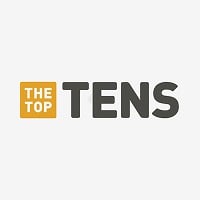 Grace Barnett Slick is an American singer-songwriter, musician, artist, and former model, widely known in rock and roll history for her role in San Francisco's burgeoning psychedelic music scene in the mid–1960s.
42 Katra Solopuro - Katra
43
Vibeke Stene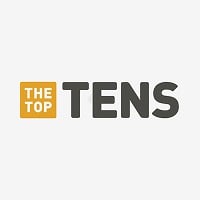 Vibeke Stene is a Norwegian soprano. She is best known as the former vocalist in the gothic metal band, Tristania.
44 Mariangela Demurtas - Tristania
45
Grace Potter
She's sexiest by far
46
Tina Turner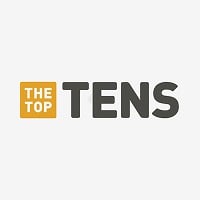 Tina Turner, née Anna Mae Bullock, is a singer, dancer, actress and author, whose career has spanned more than half a century, earning her widespread recognition and numerous awards.
47
Shirley Manson - Garbage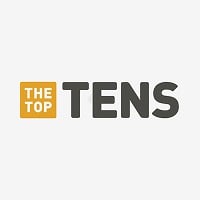 Shirley Ann Manson is a Scottish-born singer, songwriter and actress. She is the lead vocalist of the alternative rock band Garbage.
48
Stevie Nicks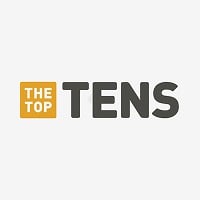 Stephanie Lynn "Stevie" Nicks is an American singer and songwriter, best known for her work with Fleetwood Mac and an extensive solo career, which collectively have produced over forty Top 50 hits and sold over 140 million albums.
49
Charlotte Wessels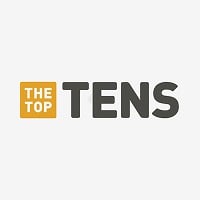 Johanna Charlotte Wessels is a Dutch singer-songwriter who was born in Zwolle, Netherlands. She is best known as the lead vocalist for the Dutch symphonic metal band Delain. She is also in the symphonic rock musical group called Phantasma.
50
Pilar Giménez García
She has a beautiful face and a very sexy body that drives me crazy!. Her eyes are breathtaking! I love her.
She is very sexy and beautiful.
PSearch List