Top Ten Hottest Women Who Have Voiced Cartoon Characters
1
Mila Kunis (Meg Griffin, Family Guy)
I guess you're right about Mila Kunis, she is sexy and beautiful and she ain't that bad at all. Good thing is, she's not a drug addict and I like clean actresses! Now I heard that she's the new sexiest woman alive on the Esquire magazine! Check her out if you have a chance!
Mila Kunis is absolutely beautiful!
She deserves to be 1st, before this even loaded up I started saying her name, to show my support, and Angelina Jolie beat her. Not that she isn't pretty and everything too, but Mila definitely deserves 1st place. Shes just lovely.
I'm a straight girl first off, but she is gorgeous!

Deserves this place! She is probably the sexiest woman I've ever seen. - MoldySock
Who knew a very pretty girl can play an ugly character
2
Angelina Jolie (Tigress, Kung Fu Panda)
Wonderwoman to me. She's beautiful, fit, seductive and sexy. Huge, gorgeous boobies, a glamorous body, wish I could touch her, shes stunning and I love her to death, she's fabulous and has sex appeal. Wanna stretch her out and sex her so bad as she's the love of my life xx
She's just to hot for words
She is cool but I like when she is maleficent
My personal thumbs up. - Freekissh
3
Beyonce Knowles (The Wubb Girlz, Wow! Wow! Wubbzy!)
She's surely one of the most beautiful voices in the world, if not the most beautiful! She's beautiful and she has the most amazing curvy body and I'm so proud of her for not being the stereotypical skinny beauty!
There singing is good but they are three nice singiers
For wubbzy
4
Katy Perry (Smurfette, The Smurfs)
! I used and I'm a big fan of the Smurfs, and thanks to them I'm now a huge fan of Katy Perry, LOVE HER SO MUCH!
I love Katy perry
She's so hot, she melts -your heart now
Wha wha wha a a wha a a a a
Vote for her or else, yeah whawhawawa wha a a
Please vote for her ( then you are a fire work) I know pretty cheesy huh. Speaking of smurfs who is your fave? I am a smurfette Fanette. Again, cheesy right!
How come there's only one smurfette in the village and that babies are born? Is smurfette a slut?
5
Anne Hathaway (Jewel, Rio)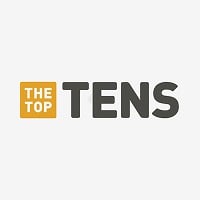 Anne Jacqueline Hathaway is an American actress and singer. Born in Brooklyn, New York and brought up in Millburn, New Jersey, Hathaway was inspired to act by her mother and as a high school student, was nominated for the Paper Mill Playhouse Rising Star Award for Best Performance by a High School Actress ...read more.
Her mouth takes up half her face though! And she wears see through clothes.
6
Tara Strong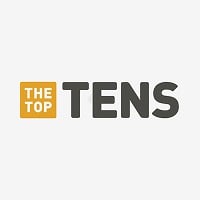 Tara Strong is a Canadian–American actress who has done work in numerous films and television series, both live-action and animated.
She has acted in most cartoons I watched when I was younger. Love her.
Why isn't she higher? She is hot! Plus she voices some of my favorite characters.
She could play Harley Quinn (in live action).
Bubbles In The Powerpuff Girls
7
Christina Hendricks (Lois Lane, All-Star Superman)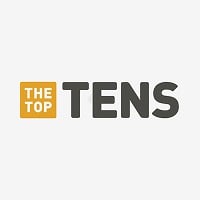 Christina Rene Hendricks is an American actress. She is best known for her role as Joan Holloway in the AMC drama television series Mad Men, for which she has been nominated for six Emmy Awards.
8
Cameron Diaz (Fiona, Shrek)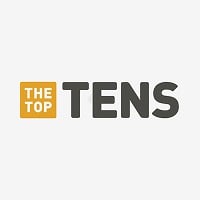 Cameron Michelle Diaz is a retired American actress, producer, author, and fashion model. She rose to stardom with roles in The Mask, My Best Friend's Wedding, and There's Something About Mary, and is also known for voicing the character of Princess Fiona in the Shrek series.
I really love this girl!
9
Aya Hirano (Misa Amane, Lucy Heartfilia)
I love the voice actors of Japan they good with cartoons and anime.. No one can beat them
Japan has the best voice actors.
YAY Haruhi Suzumiya! Aya Hirano is the best woman in the world!
10
AJ Michalka (Stevonnie, Steven Universe)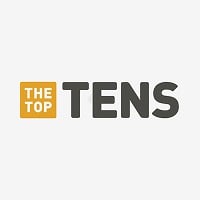 Amanda Joy "AJ" Michalka, often credited as simply AJ, is an American actress, singer-songwriter, and musician.
The Contenders
11 Cristina Pucelli (Luan Loud, The Loud House)
12 Susan Egan (Rose Quartz, Steven Universe)
13
Mae Whitmen (Tinker Bell)
She also voice kattarra from avatar.
14
Kristen Bell (Cora, Astro Boy)
She's cool in real life too
15
Kristen Schaal (Mabel Pines, Gravity Falls)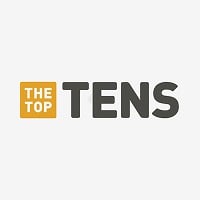 16
Anndi McAfee (Phoebe Heyerdahl, Hey Arnold!)
She also voiced Cera, and good God, is she sexy! - The Ultimate Daredevil, who would love to cast Mila Kunis as Adult Tanya Mousekewitz
17 Grey DeLisie (Vicky, The Fairly OddParents)
18
Isla Fisher (Beans, Rango)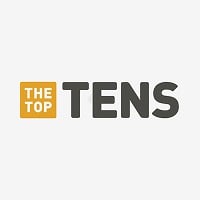 Isla Lang Fisher is an Omani born Australian actress. Born to Scottish parents in Oman, she moved to Australia at age 6. She appeared on the children's adventure series Bay Cove and the short-lived soap opera Paradise Beach, before playing Shannon Reed on the soap opera Home and Away.
19 Abbie Cornish (Otulissa, Legend Of The Guardians : The Owls Of Ga'Hoole)
20
Reese Witherspoon (Ginormica, Monsters Vs Aliens)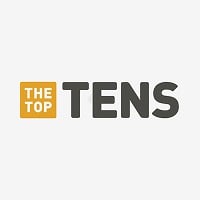 Laura Jeanne Reese Witherspoon, known professionally as Reese Witherspoon, is an American actress and producer.
21
Jessica DiCicco (Flame Princess, Adventure Time)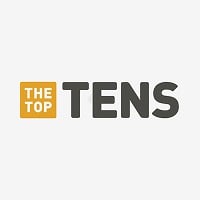 Jessica Sonya DiCicco is an American actress known for voicing in animated television series and video games.
22
Kathleen Turner (Jessica Rabbit, Who Framed Roger Rabbit)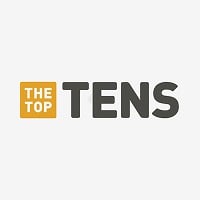 Mary Kathleen Turner, better known as Kathleen Turner, is an American film and stage actress and director.
23
Zooey Deschanel (Lani Aliikai, Surf's Up)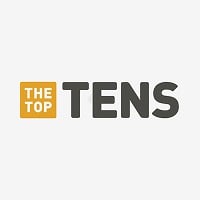 Zooey Claire Deschanel is an American actress, singer-songwriter, model, and producer most known for her deadpan comedy roles in the films The Good Girl (2002), The New Guy (2002), Elf (2003), The Hitchhiker's Guide to the Galaxy (2005), Failure to Launch (2006), Yes Man (2008), and (500) Days of Summer ...read more.
24
Kelly Hu (Cheshire, Young Justice)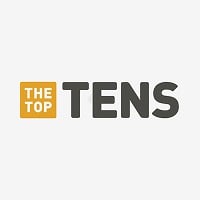 She has 2 careers: modeling and voice acting. Weird. - 445956
25
Avril Lavigne (Heather, Over the Hedge)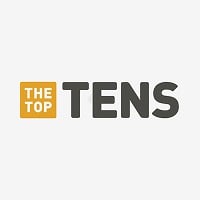 Avril Ramona Lavigne is a Canadian–French singer-songwriter and actress. By the age of 15, she had appeared on stage with Shania Twain; by 16, she had signed a two-album recording contract with Arista Records worth more than $2 million.
The Best damn thing at every damn thing
She Did Amazing As Heather As Did William Shatner As Ozzie
26
Taylor Swift (The Lorax)
She is pretty and cute, she is also my Idol!
ABSOLUTELY LOVE HER VOICE IN THIS!
27
Christy Carlson Romano (Kim Possible)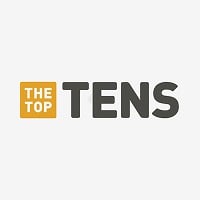 Christy Carlson Romano is an American actress and singer. She is known for her role as Ren Stevens in the Disney Channel sitcom Even Stevens, and as the voice of the titular character in the Disney Channel animated series Kim Possible.
28
Nicki Minaj (Sugilite, Steven Universe)
I don't think she's hot - JaysTop10List
What! That's really cool!
She is NOT hot. - KalloFox34
29 Adrienne Barbeau (Catwoman, Batman: The Animated Series)
30
Idina Menzel (Elsa)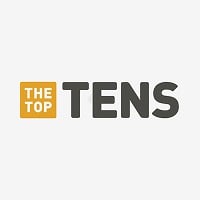 Idina Kim Menzel is an American actress, singer, and songwriter. Menzel rose to prominence when she originated the role of Maureen Johnson in the Broadway musical Rent. Her performance earned her a Tony Award nomination in 1996. She reprised the role in the musical's 2005 film adaptation.
I like when she sing frozen songs, My idol!
31
Sharon Stone (Princess Bala, Antz)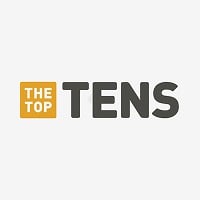 32 Miley Cyrus (Penny, Bolt)
33
Ashleigh Ball (Rainbow Dash, My Little Pony: Friendship is Magic)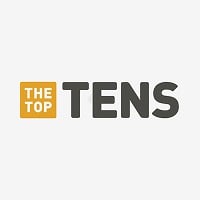 Ashleigh Adele Ball (born March 31, 1983) is a Canadian voice actress and musician, known for singing in the rock band Hey Ocean!, as well as voicing characters in several movies and television series, notably the Barbie film series, Littlest Pet Shop, Ready Jet Go! and My Little Pony: Friendship is ...read more.
34
Jennifer Lopez (Azteca, Antz)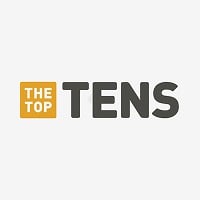 Jennifer Lynn Lopez, also known as J. Lo, is an American singer, actress, dancer, fashion designer, author and producer.
35
Jennifer Hale (Killer Frost, Batman: Assualt on Arkham)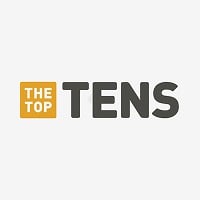 Jennifer Hale is a Canadian-American voice actress best known for her work in video game franchises including Baldur's Gate, Mass Effect, Metal Gear Solid, Spider-Man, BioShock Infinite, and Star Wars: Knights of the Old Republic.
Although she was also the same character on Justice League, the Killer Frost from that movie was more attractive.
36
Ellen DeGeneres (Dory, Nemo)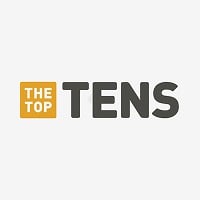 Ellen Lee DeGeneres is an American comedian, television host, actress, writer, producer, and LGBT activist. DeGeneres starred in the popular sitcom Ellen from 1994 to 1998 and has hosted her syndicated TV talk show, The Ellen DeGeneres Show, since 2003.
I love both her and Dory so very much!
37 Rihanna (Tip, Home)
38 Bryn McAuley (Amy/Samey, Total Drama Pahkitew island)
39
Lisa Ortiz (Amy Rose, Sonic X)
I just love Amy and her voice actress!
40 Lara Jill Miller (Juniper Lee, The Life and Times of Juniper Lee)
41 Pamela Adlon (Ashley Spinelli, Recess)
42 Jessie Flower (Toph Beifong, Avatar: The Last Airbender)
43 Kathryn Cressida (Dee Dee, Dexter's Laboratory)
44 Lisa Hannigan (Blue Diamond, Steven Universe)
45 Christine Pedi (Holly Blue Agate, Steven Universe)
46 Lori Alan (Pearl Krabs, Spongebob Squarepants)
47
Lacey Chabert (Eliza Thornberry, The Wild Thornberrys)
She also voiced Meg and she is hotter than Mila Kunis. - 445956
BAdd New Item