Gillian Anderson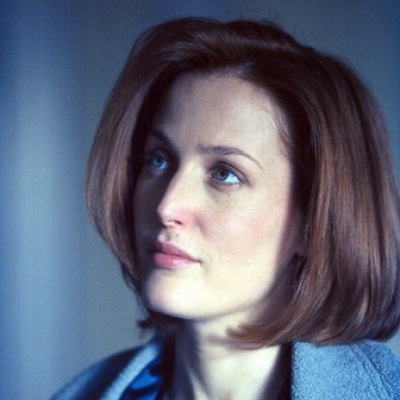 Uploaded by zxm
Info
Gillian Leigh Anderson is an American-British film, television and theatre actress, activist and writer.
Comments
Top
Popular
Newest
Gillian Anderson is gorgeous! I am a girl but I can totally say that! Vote for Gillian!
GAY FOR GA! Xx - scullyfan
Certainly very surprised to see her here, and this height, but she is definitely deserving! Go gillian...
Along with her natural beauty, her amazing talent as an actress out shines all others mentioned.
she is beautiful, I like her eyes, is very brilliant, a great person, all things....forever.

she's the most beautiful and sexiest woman. she's got an intellegent look like no one have - goodgoingnish
Gillian Anderson is so sexxxxxxxxxxxxxxxxxxxxxxxy I want her for my girlfriend with that beauty
Not only the most amazing eyes, but also lips to die for and a beautiful aquiline nose. *thud*
"the Girl next door meets Greer Garson. The most beautiful eyes in this solar system.
Truly beautiful, in every sense. Acting wise, looks wise and overall personality wise.
OMG!!!!she is really beautiful and sexy!!! I love her!!!!
Smart is sexy. ;)

She ist just hot an beautiful.
The woman of my dreams! X3 - LadyVanilla
The real lady with the girlish charm... she's beautiful even without makeup
She's the best! She's sexy and brilliant. Can this woman be more gorgeous? No doubt!
She is the most beutiful woman in the universe! Jajajaja It's true, sorry!
She is the most beautiful women in the universe, sorry but it's true!!! - Lourdes6814
the most beautiful eyes, perfect lips and a great actress. a goddess !
The most beautiful woman in the universe!!
To quote it with Marylin Manson: "A goddess in the TV."
She is the best! I adore her! Gillian is... is she is so Gillian!
Gillian is the best! She's just incredible!
For me Gillian is the most beautifull women - LinaLina
She is really beauty and very good actress.
Hot, sultry and just the right bit slutty! - Sandy
She is really amazing and brilliant!!!
She is most beautiful and wonderful!!!
Related Lists
Best Wes Anderson Films
Best Songs with Ian Gillian on Vocals

Top 10 People Last Named Anderson

Best Roasters at the Pamela Anderson Roast