Kate Upton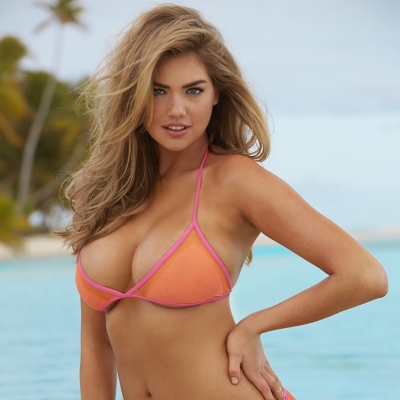 Found on fanpop.com
Comments
Top
Popular
Newest
COME ON PEOPLE KATE UPTON IS THE HOTTEST WOMAN IN THE WORLD HOW IS SHE THE 35TH HOTTEST WOMAN I MEAN SHE IS WAY BETTER THAN MEGAN FOX OR BEYONCE
She has a beautiful body. A lot of women nowadays are too fake looking and not natural, they are either too skinny, or too obese. But Kate Upton's body is perfect in terms of her butt, measurements, weight, and height. She is a natural woman. Not a lot of famous women now are natural, but Kate Upton is. I honestly want to eat her out. Her butt is so attractive.
I think that being hot does not mean you have to be slim. All of the others are as slim as a stick, but Kate knows that she doesn't have to be thin to look beautiful. She's not fat, she is not thin, she is perfect the way she is.
I do have to criticise this list though, isn't this just going to put so many people down? No one has the perfect body, perfect face, perfect everything. We are perfect the way we are and this will not change it.
I know I sound like a pervert, bit her best feature is her boobs. I just can't get enough of them for some reason. She just shows so mich skin for some reason it only looks good with a bikini though because they sag if they're not supported. BOOBS.
She really should be number one because every single picture of her (that I saw) was incredibly hot and that butt does not disappoint she takes side boob glance to the next level
Look at her eyes. They are more beautiful than anyone in the world, except for Angelina Jolie and Megan Fox. But then add in her hotness, body, and breast, first by a million times
KATE UPTON IS HOT! She should be number 1 way hotter than Katy Perry, Selina Gomez and definitely hotter than Beyonce! Kate is SEXY! She should be number 1!
Her boobs are my life
I wanna touch and lick her butt and have sex with her
I wish there was a king sized bed and she started stripping in front of me and we snuggled and started kissing and having sex being passionate and I could see her boobs and I could feel her boobs and we had SEX!
I WISH SHE WAS A STRIPPER CAUSE I WOULD BE WATCHING HER FRONT ROW
SEXY!
You are the world's most sexiest celebrity and I want to have sex with you so much. I want to bang you so hard right now!
She is flawless from head to heels there's not one thing that I could improve. If you don't think she's sexy, have you actually SEEN her body?
If Kate became a stripper and I was at one of her shows front row, I would be the luckiest man in the world and I would watch for hours!
I'd like to give a shout out to my man Justin Verlander, for going home every night and plowing her like an amish man plows a field - juliusceaser
It really saddens me to see Selena Gomez, Shakira, Mila Kunis, and Angelina Jolie all above Kate Upton.
She's hot. I want to touch her. Oh hi Kate. Wish me luck. We'll raise a happy family and yeah. She is hot though
She is just so hot! I love the way she moves and her body is awesome!
She's the hottest person in this list and she's all natural. AND I'LL DEFINITELY HIT that!
She is the hottest most beautiful lady I have ever seen in my life I would die to see you and I am only 13 years old
She's one of the few heavy girls that actually looks really good with the extra meat! She's fat but very sexy
LOOK HER UP AND you WILL KNOW SHE IS THE HOTTEST! I've seen everyone else on this list and there not as hot
Number 7? Kate should be 2 or 3! Apparently nobody knows sexy when they see it.
Truly a beautiful woman. No other human could be born with a better body.
She should be number one she is the hottest person on the planet
She has perfect blond curly hair with blue eyes to match. Don't forget that awesome body!
Laugh out loud at her being at No.23. She should be at least... Let's say... First?!?! Come on people!
My favorite model have big boobs and amazing hips love you kate and wanna sex with u
Related Lists
Best Songs From Kate Bush
Top 10 Kate Beckinsale Movies
Best Kate Bush Albums

Best Kate Bush Songs From the '80s

Best Songs On Kate Bush's The Kick Inside