Tiffany Hwang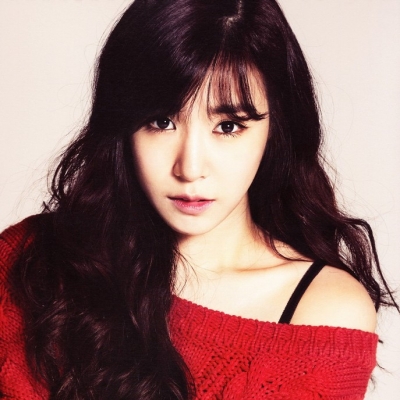 Uploaded by LJJ207
Comments
Top
Popular
Newest
She is very outgoing and friendly to everyone, Her singing is very good. Tiffany is such an innocent.
When she smiles, can't resist to her smile... She is really really cute & pretty and when she looks sad, I will feel sad too...
Tiffany jjang!
She is the perfect girl! She is my fave! She so pretty! And cute too! LOVE her eye smile! I think she should be in the top 10! Why 67th! Higher please! :) At least above 20th! :) Vote her more you guys! Please support!
MOST GORGEOUS GIRL ALIVE, BEAUTIFUL EYE SMILING ANGEL, she's cute n sexy at the same time and really sweet. And the sexiest voice I've heard
Those pretty eyes. I bet one smile and you won't be able to go back
She's perfect! I saw some of her pics in a fashion magazine, and she looked really sexy and breathtaking.
My bias in SNSD, I love her to death.
She's most beautiful in the world
I love her eye smile
My sunshine Love you Tiffany!
Tiffany are forever the BEST! Her beautiful face is perfect with her eye-smile on it. She is the perfect diamond that is brighter than any other Jewels. She is sexy in her way.. Love you Fany Fany Tiffany!
Related Lists

Best Songs by Lindsay Lohan, Everlife, KSM, Clique Girlz, Jordan Pruitt, and Tiffany Giardina

Top 10 People Named Tiffany