Top Ten Most Iconic German Hip Hop Songs
German hip hop is a rather young genre that still constantly evolves, manages to create classics and influences pop culture. While in the past, American and French hip hop were major influences, the scene soon developed an identity of its own and started evolving differently.

In the 1980s, pop music sometimes had slight elements of rapping that usually aren't regarded as hip hop by the community. In the 1990s, artists like Die Fantastischen Vier, Sabrina Setlur or Tic Tac Toe became the first artists that mainly rapped and had chart success and airplay in mainstream radio stations and music channels. While to many Americans, they appeared as pop rappers and are more similar to white mainstream stars than the original street rap, those were the real old school stars that released classics. They also had that touch of RnB that distincted them from what was before. Their topics were that of pop stars: relationships, jealousy and every once in a while social commentary.

It slowly evolved into a more rhyme and punchline oriented style that sparked Samy Deluxe and Beginner, whose topics were centered around their own skills. They had the attitude known from US hip hop. In the early 2000s, this more America oriented hip hop rose to mainstream attention when Kool Savas and Eko Fresh were huge hits on music channels and influenced the German youth. They were a bit harsher in their language, and had a wider vocabulary. Also, they were among the first successful Muslim rappers. This movement reached its peak in 2005 when the two exchanged diss tracks and had the single most legendary and influential feud in German hip hop history.

The genre took a turn when Bushido entered the stage and became German hip hop's first megastar. He invented the street rap aesthetics of Germany, and released the most influential work of the genre in 2003, "Vom Bordstein bis zur Skyline". The dark and atmospheric beats he produced were the blueprints for almost every instrumental that was released afterwards, and his controversial and hard hitting, no holds barred lyrical output set the bar for what was to come. The step was huge, and it was him who made the genre sinister, street oriented and brutal. Around the same time, Sido appeared with an outrageous, crass and cynical style that, similarly to Slim Shady, used shock value humor in an intelligent way and made parents furious.He's also notable for another reason: by the end of the decade his musical style became poppier, more light hearted and sometimes conscious. Also, he appeared as a judge on talent search shows. He became a rapper that people who don't like German hip hop listen to.

At the end of the 2000s, it appeared as if German hip hop was a dying genre. Many of the formerly energetic, rough artists became polished and radio friendly, and had a bad reputation both in the hip hop community and in the mainstream. Especially Bushido's image changed from a legend and inventive artists to a sell out and marketing genius. He collaborated with pop stars, comedians and schlager artists, which was not well received by hip hop fans, but still rapped too much about drugs and violence for mass media.

It was Kollegah and Farid Bang who saved the genre. Their style of combining over the top testosterone drenched imagery, hardcore beats with extremely outstanding lyrical complexity was hailed by critics since they were still more underground, and in the early 2010s they finally managed to become commercially very successful. All of a sudden, word play (homophones, takes on popular idioms and double entendres) and multisyllabic rhyming became the norm. They became huge, and chart topping. This raised the interest in German hip hop in general. It was at this point that German hip hop started to regularly hit number one on the album charts - yes, hip hop became entirely focused on albums. Also, the hardcore atmosphere of their music allowed former rappers to become street centered and dark again - Bushido managed to come back in a very big way, and was taken seriously in hip hop again.

At the same time, Cro appeared on the map and made pop rap cool again. He was the more light hearted alternative to the all dominating hardcore rap, and was positively received for his inventive production and lyrics. Cro became a star that both mainstream audiences and hip hop fans liked. He opened the market for clever and heartfelt rap that's a lot less heavy.

YouTube also became a center for hip hop. Not only did many MCs use the platform to promote their music, internet rap battle tournaments like the JuliensBlogBattle put chart topping rappers like SpongeBozz on the map, and many YouTube personalities successfully released hip hop music, although the latter was rarely accepted in the hip hop community.

In 2016, Fler's "Vibe" album opened the market for trap. While he was originally known as a collaborator of Bushido since his earliest days, he adapted the typically American style and became even more famous for having established the more flow oriented, authentic subgenre in Germany. It was originally a counter movement to Kollegah's overly complex and over the top style that dominated the hip hop scene, although in the meantime, the genres - as well as the rappers - peacefully coexist.

Currently, there is a new trend called Afrotrap that combines elements of trap with reggaeton, latin pop and RnB. Unlike the other hip hop subgenres, this one is a more single-oriented one. Let's see what the future brings.

This list compiles songs that are absolutely essential in German hip hop. Their commercial success was widely different, but what they have in common is that they all have a certain standing in the hip hop scene and were important to the genre's evolution. This is not a question of subjective taste, this list is to compile the tracks every German hip hop fan should know.
The Top Ten
1
Das Urteil - Kool Savas

Year: 2005
Album: Die John Bello Story

This diss track aimed at Eko Fresh became the blueprint for every diss track and battle rap song that came afterwards, which are s lot. The song's epic, emotional beat is groundbreaking, but even moreso is its structure: the first half is storytelling. It explains the rise of Eko Fresh, and tells the listener how friends turned to enemies, trying to depict Eko as someone who betrayed his closest friend. The second half consists of punchlines that are supposed to beat Eko on a technical level.
Back then, Savas destroyed Eko Fresh's career who lost a large amount of his fanbase. In the meantime, he's successful again and has a rather positive standing. - Martin_Canine
2
Sonnenbank Flavour - Bushido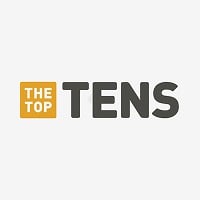 Year: 2006
Album: Von der Skyline zum Bordstein zurück (due to copyright issues not available anymore, not to be confused with "Vom Bordstein bis zur Skyline")

Bushido's signature song. The song's structure, consisting entirely of associations and jot down notes, is one of the most copied in the history of German hip hop. It's also one of the most quoted and referenced track.
Controversially, there is a debate that Eko Fresh has written the song. - Martin_Canine
3
Füchse - Beginner & Samy Deluxe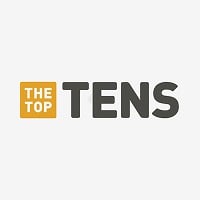 Year: 1998
Album: Bambule

"Füchse" has been repeatedly called the greatest German hip hop song of all time by music critics and magazines, sometimes even ranking highly on lists about the greatest German songs in general. The lines of the songs have also repeatedly been referenced in other songs, mostly by alternative and indie rappers.
Although much would speak for this to be the number one item, I think the other two songs I ranked higher on my original remix had a much greater impact on modern hip hop, while this one is mainly a jam picked by oldschool fans and music critics rather than the wide hip hop community.

On a personal note: this is also one of the greatest songs of the genre - Martin_Canine
4
Mein Block - Sido

Year: 2004
Album: Maske

Sido's crass and shocking "Mein Block" was a hit on MTV and VIVA, and made its artist a household names, becoming parents' most feared nightmare. Although Bushido was much more violent and menacing, Sido's darkly humorous, loud and cheeky style seemed more obscene. Of course, it seems tame nowadays, but back then, this was completely new. - Martin_Canine
5
Kuck auf die Goldkette 2007 - Kollegah

Year: 2007
Album: Alphagene

The song that Kollegah was first noted for. It's his first song to get airplay, and its complex rhyme structure and word play lead to Kollegah getting god-like reviews from critics. Back then, he wasn't one of the biggest. In the meantime, he's the artist most likely to be called "King of (German) Rap" other than Kool Savas, and this ranks as one of his ultimate signature songs. - Martin_Canine
6
Cordon Sport Massenmord - Frank White & Sonny Black (Fler & Bushido)

Year: 2002
Album: Carlo Cokxx Nutten

"Carlo Cokxx Nutten" is a legendary series of albums by Bushido that so far spawned three sequels, one with Baba Saad, one with Fler and one solo effort. The first one was with Fler, back then called Frank White, with Bushido being Sonny Black. It was even before "Vom Bordstein bis zur Skyline", which was released one year afterwards, and becane iconic as well. "Cordon Sport Massenmord" is the album's most famous song and a prime example of the sound Bushido established.

Also, this sounds nothing like Fler does nowadays. While Bushido got all thr credit for the street rap genre, Fler managed to become trap's biggest artist in the 2010s. - Martin_Canine
7
Die Da!?! - Die Fantastischen Vier

Year: 1992
Album: 4 gewinnt

Hitting number 2 in Germany and number 1 in Austria and Switzerland, it was one of thd very first hugely successful pieces of German hip hop music.
The song is a humorous storytelling track about two friends dating the same women and finding out when they tell each other about their new girlfriend. It has little to do with modern German hip hop, but these are the very roots. - Martin_Canine
8
Leben und Tod des Kenneth Glöckler - Bushido

Year: 2013
Album: -

Clearly borrowing the structure of "Das Urteil", Bushido's diss track against Kay One expanded the epicness and heaviness. Choirs, piano and heavy drum kits dominate the 10 minute long storytelling song that detailedly depicts the career of Kay One from Bushido's point of view, showing Kay One as a manipulating man who only wants to make friends with famous people to get attention himself, only to dump them when a bigger star arrives. In the last part, he attacks him lyrically, spreading rumors of pedophilia and sexual abuse (which are most likely not true and only part of the punchlines).
It's only a few years old, but it's already one of the most quoted songs of the genre. Many lines of this epic have been quoted, parodied, referenced and responded in different tracks. - Martin_Canine
9
Was Du Liebe Nennst - Bausa

10
Style und das Geld - Kay One & Bushido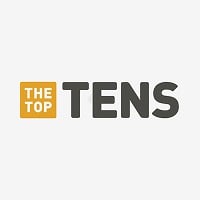 Year: 2010
Album: Kenneth allein zu Haus

The rock oriented party rap song was one of the first viral hits in Germany, and still is one of the most viewed German hip hop songs on YouTube. Some of thf lines are referenced in other songs, especially Bushido's chorus. - Martin_Canine
The Contenders
11
Chabos Wissen Wer Der Babo Ist - Haftbefehl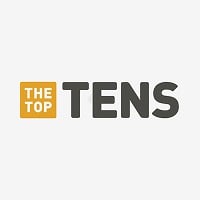 12
Easy - Cro

Year: 2012
Album: Raop

Cro's debut single immediately hit number 2 in Germany and was certified triple gold. It opened the market for pop rap, or rather, it made it critically acceptable again at a time when it wasn't considered good. The song became a well known radio hit and was lyrically creative enough to convince hip hop fans. - Martin_Canine
13
Bei Nacht - Bushido

BAdd New Item