Top 10 Ideas for Death Battles Between Video Game Characters and Cartoon, Movie, or Comic Characters
1 Asura (Asura's Wrath) vs Superman (Superman Series)
2 Kefka (Final Fantasy VI) vs The Joker (Batman Franchise)
3 Fawful (Mario & Luigi: Bowser's Inside Story) vs Zim (Invader Zim)
4 Captain Falcon (F-Zero) vs Captain America (The Avengers)
5 Fate Testarossa Harlaown (Magical Girl Lyrical Nanoha) vs Shana (Shakugan no Shana)
6 Strike Freedom Gundam vs. Genesic Gaogaigar
7
Ike (Fire Emblem) vs Guts (Berserk)
I say YES. That would be a great Death Battle.
Yeah, I can see this happening - Averagefunnydude34
8 Mega Man x vs. Kamen Rider Kuuga
9 Lightning Farron (Final Fantasy Xiii) vs Milla Maxwell (Tales of Xillia)
10
Shulk (Xenoblade Chronicles) vs Professor Layton and Harry Potter
What the heck - fork
The Contenders
11 Ms. Frizzle (The Magic School Bus) vs. the Doctor (Doctor Who)
12 Mettaton (Undertale) vs Bender Bending Rodriguez (Futurama)
13
Red vs Ash (Pokémon)
Pikachu blows up red, or red freezes to death - Manowar9
14 Sakura Kinomoto (Cardcaptor Sakura) vs. Kamen Rider Blade
15 Super Tengen Toppa Gurren Lagann vs. Infinity Silhouette (Heartcatch Precure)
16 Destiny Gundam (Mobile Suit Gundam Seed Destiny) vs. Fafner Mark Sein (Fafner: Dead Agressor)
17 Sonic (Sonic The Hedgehog Series) vs The Flash (Flash Series)
18 Nobel Gundam (Mobile Fighter G Gundam) vs. Fei Yen (Virtual on Series)
19 Cole (inFamous) vs Electro (Spider-Man)
20 Reborns Gundam (Mobile Suit Gundam 00) vs. Nineball Seraph (Armored Core)
21 Gilgamesh vs Gilgamesh (Final Fantasy and Fate Stay Night)
22 Papyrus (Undertale) vs Skeletor (Masters of the Universe)
23 Giant Clank (Ratchet & Clank) vs the Iron Giant
24
Super Sonic (Sonic Series) vs Goku (Dragon Ball Z)
Let them go all super saying. I wonder who would win (Probablly Goku) - SocialMediaStinks
25 Sorey (Tales of Zestiria) vs. Aang (Avatar: The Last Airbender)
26 Cloud (Final Fantasy VII) vs Guts (Berserk)
27 Masked Man (Mother 3) vs Darth Vader (Star Wars Series)
28
Giga Bowser (Super Smash Bros Melee) vs Godzilla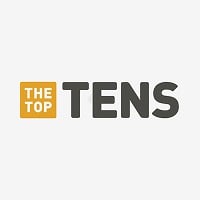 29 Luigi (Luigi's Mansion) vs Danny Phantom
30
Alex Louis Armstrong (Full Metal Alchemist) vs The Muscle Brothers (Cho Aniki)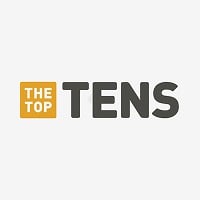 Alex Louis Armstrong is a fictional character from the Fullmetal Alchemist manga series and its adaptations created by Hiromu Arakawa.
31 Little Mac (Punch-Out!) vs Rocky Balboa (Rocky Series)
32 Gordon Freeman (Half-Life) vs Walter White (Breaking Bad)
33 Zero Suit Samus (Metroid Series) vs Wonder Woman (Marvel)
34 Super Shadow (Sonic Series) vs Vegeta (Dragon Ball Z)
35 Mewtwo (Pokémon Franchise) vs Frieza (Dragon Ball Z)
36 Cell (Dragon Ball Z) vs Lavos (Chrono Trigger)
37 Kirby (Kirby Series) vs Majin Buu (Dragon Ball Z)
38 Vile (Mega Man X) vs Boba Fett and Jango Fett (Star Wars)
39 Kenny (South Park Series) and The Pyro (Team Fortress 2)
40 Dante (Devil May Cry Series) vs Deadpool (Deadpool)
41 Sans and Papyrus (Undertale) vs Shrek and Donkey (Shrek Franchise)
42 Rundas (Metroid Prime 3) vs Mr. Freeze (Batman Franchise)
43 Frisk (Undertale) vs Brock (Pokemon) and Dora The Explorer
44 Samus (Metroid Series) vs Iron Man (Iron Man Series)
45 Conker The Squirrel (Conker's Bad Fur Day) vs Bugs Bunny (Looney Toons)
46 Kratos (God Of War) vs Ghost Rider
47 King Dedede (Kirby Series) vs Thor (The Avengers)
48 Link (Legend Of Zelda) vs Legolas (Lord Of The Rings)
49 Massif Bros (Mario & Luigi) vs Muscle Brothers (Cho Aniki)
50 Scorpion (Mortal Kombat Series) vs Ghost Rider
PSearch List