Top Ten Illumination Entertainment Movie Protagonists
Illumination Entertainment is an American film and animation studio, founded by Chris Meledandri in 2007.They are well known for the Despicable Me trilogy & one of the most successful animated movies ever made - Minions. Although their movies are financially and critically (sometimes) successful, people still give them flak for their poor storytelling, bad character design and bad characters in general. This list will got though 10 Illumination protagonists as I attempt to explain why each and every one of these characters are at the very least "good", let us begin with...
The Top Ten
1
Felonius Gru (Despicable Me)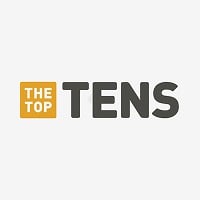 Felonius Gru is the protagonist of Despicable Me, Despicable Me 2, one of the two protagonists Despicable Me 3, alongside Mel and a minor character in Minions often referred to by his surname Gru.
Don't tell anybody this but this whole list is a lie I don't actually like any Illumination protagonist shhh... - DapperPickle
Gru is the second most iconic character in Illumination's history, only taking second place to a certain group of yellow tic tacs. Voiced by Steve Carrell - who does a great job mind you, Gru is a very sour person at the beginning of the first movie and only cares about what riches he can obtain, and when he adopts the girls just for his evil scheme he becomes even more unlikeable. We get to see a glimmer of Gru's kindess as the film goes on, eventually favouring the girls over the moon.I would talk about his development in the 2nd and 3rd movies - but that's for another time. He is likeable throughout every film as he is very cynical and his comedic moments are pure gold. - DapperPickle
2
Lucy Wilde (Despicable Me 2)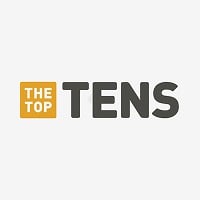 My second favourite is Lucy Wilde, Gru's wife and former sidekick. She doesn't go through the same degree of development that Gru does, but I put her here solely on likeability, her character development is another story. She's bouncy, quirky, a little bit witty and basically everything that Gru isn't although they do fit really well together as husband and wife. - DapperPickle
3
Dr.Nefario (Desicable Me)
Dr.Nefario was my favourite character in the first film & second film, just due to his likeability, he is still wanting to be evil after Gry starts bonding with the girls, which I find an interesting conflict.His personality is that he is a bit grumpy and dry, much like Gru except to a larger degree.I was very disappointed when he was just a throwaway gag in the 3rd film when he could've been used for so much more and made the film so much better. - DapperPickle
4
Johnny (Sing)
Johnny is a gorilla who wants to start up a singing career...but, uh, his father is kind of a criminal, so he is pressured by his father to follow in his footsteps and start a life of crime. Johnny obviously doesn't want this & he enters the Sing! competition to win money. He is likeable because he relatable - a lot of us have parental issues and Johnny's main plotline revolves around this conflict, and Johnny's personality holds its own too: he's inspired, intelligent and just a dreamer overall. - DapperPickle
5
The Lorax (The Lorax)
Danny Devito is an absolute godsent. The Lorax's only saving grace was The Lorax himself, who was perfectly cast as Danny Devito, like the majority of characters on this list he is a bit grumpy with a good heart.I like him a lot and he is probably the best part of the movie excluding the bits that were memed to death,which are fun to reminisce on nowadays. - DapperPickle
6
Max (The Secret Life of Pets)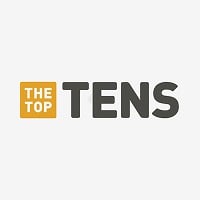 This is where the list gets kind of iffy. See, these protagonists are just mediocre to me. Max is the definition of bland movie protagonist. He is a normal dog brought into a big city with people who are less desirable than him.Typical fish out of water story. I like Max fine, he is likeable, of course, but that's really all he is. - DapperPickle
7
Buster Moon (Sing)
Buster Moon, the aspiring Koala was originally going to be a spot higher but I decided against it as the ending of Sing completely ruins Buster for me, but I won't spoil that and instead focus on the positives. Throughout the first half of the film Buster is just your typical host, who has dreams of becoming a big star, but then everything eventually gets back at him and destroys him- and I like that kind of stuff. Buster has his moments in Sing, and I won't forget that as he claims 7th on this list. - DapperPickle
8
The Grinch (The Grinch)
This film isn't released yet but if it borrows anything from the 2000 movie or 1969 movie then I'm in completely. It seems from the trailer we'll be getting a much more action packed and comedic Grinch, who looks like he lives alongside the who's, since there are certain scenes in the trailer where he just walks around them without a disguise of sorts. The movie isn't out yet but I have high hopes. - DapperPickle
9
Rosita (Sing)
Rosita is a pig in Sing and her main plot is that she is a busy moma and has to do everything, so obviously she will have trouble getting into the contest that is going to take place. She gets in and she becomes very likeable, especially to mothers, for being so optimistic about the whole thing. - DapperPickle
10
Ash (Sing)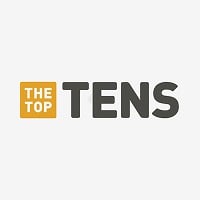 This is more or less a filler spot, but I'll still talk about Ash a bit. She is likeable to teenagers, which is good since they are probably being dragged to this movie by their parents which makes her my number 10, she is likeable and all too. - DapperPickle
The Contenders
11
Minion (Despicable Me)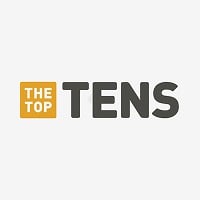 Minions is a 2015 American 3D computer-animated comedy film, serving as a spin-off prequel to the Despicable Me franchise. Produced by Illumination Entertainment for Universal Pictures, it was directed by Pierre Coffin and Kyle Balda, written by Brian Lynch, and produced by Chris Meledandri and Janet ...read more.
BAdd New Item