Top 10 Most Important People in Pro Wrestling History
Most important people in pro wrestling. People who kept the sport floating, and not just the best wrestlers!

The Top Ten

Vince McMahon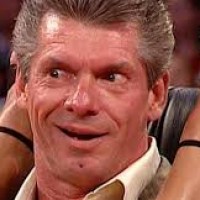 Vincent Kennedy "Vince" McMahon is an American professional wrestling promoter, former announcer, commentator, film producer, actor, and retired professional wrestler.
He created the WWE, the best wrestling company ever! (in my opinion)
He's just the man created everything of note in wrestling today.
He is the leader of the biggest wrestling company ever
The dominator of the sport for better or worse, he would do anything to ensure his company is the only known wrestling company, if by buying out popular company or stealing their best wrestlers
Paul Heyman

Paul Heyman is an American entertainment producer, writer, performer, marketer, promoter, and occasional professional wrestler, currently signed to WWE. He was the final owner of Extreme Championship Wrestling (ECW).
Owned ecw and managed lots of dudes
He was the owner of ECW at one point, and he's a great WWE manager
Owner of ECW, managed CM Punk, Brock Lesnar, Curtis Axel, etc. Wrestling genius, etc. etc.
Hulk Hogan

Terry Gene Bollea, better known by his ring name Hulk Hogan, is an American professional wrestler, actor, television personality, entrepreneur and rock bassist.
Put wrestling on the map in modern times
Really important and iconic
Bruno Sammartino

Bruno Leopoldo Francesco Sammartino was born in Pizzoferrato, Abruzzo, Italy, to Alfonso and Emilia Sammartino on October 6, 1935. He then died on April 18, 2018 in Pittsburgh, Pennsylvania, United States. He is known for his powerful bearhug finishing move, and is widely considered to be one of the ...read more.
Stone Cold Steve Austin

Steve Austin (born Steven James Anderson on December 18, 1964, later Steven James Williams), better known by his ring name "Stone Cold" Steve Austin, is an American actor, media personality, producer, and retired professional wrestler who is signed to a legends contract for WWE. ...read more.
He Saved the WWE During the monday night wars along with Vince's Character Mr McMahon
The creator of Attitude era
Andre the Giant

André René Roussimoff, known as André the Giant, was a French professional wrestler and actor. André He most famously feuded with Hulk Hogan, culminating at WrestleMania III, and his best-remembered film role was that of Fezzik, the giant in The Princess Bride. His size was a result of gigantism ...read more.
Its ridiculous that he is not #1, with McMahon second and Hulk third. The rest pale in comparison.
Very iconic, not defeated for a LONG time
Eric Bischoff

Owner of wcw and professional douche
The Undertaker

Mark William Calaway (born March 24, 1965), better known by his ring name The Undertaker, is an American semi-retired professional wrestler currently signed to WWE, where he has worked since 1990, making him the company's longest tenured in-ring performer . Calaway began his wrestling career with World ...read more.
Been in a lot of good matches
Gorgeous George

George Raymond Wagner was an American professional wrestler best known by his ring name "Gorgeous George". He gained mainstream popularity by becoming one of the biggest stars in the 1940s-1950s thanks to his outrageous character as both flamboyant and charismatic. He was inducted into the professional ...read more.
She revolutionized women's wrestling. She was also one of the first women's wrestlers
Bret Hart

Bret Sergeant Hart, better known by his ring name Bret "The Hitman" Hart, is a Canadian-American writer, actor and retired professional and amateur wrestler. A member of the Hart wrestling family and a second-generation wrestler.
Arguably started the attitude era with his America vs Canada feud.
Also, delivered one of the greatest promos of all time.
The Contenders
Shawn Michaels

Shawn Michaels was born on July 22, 1965 . He is an American professional wrestler. He is the first wrestler to win all the titles the WWE could have offered. He is known for his moves and looks. His nickname provided by WWE is HBK (Heart Break Kid). He was in DX (Degeneration X) a tag team with Triple ...read more.
Pretty important
Stu Hart

Legendary trainer from Canada trained countless superstars including the likes of Chris Jericho, Bret Hart, Mad Dog Vachon, Nikolai Volkoff, Rocky Johnson, Superstar Billy Graham and way too many to name.
The Rock

Dwayne Douglas Johnson, also known by his ring name The Rock, is an American and Canadian actor, producer and semi-retired professional wrestler, signed with WWE.
Mick Foley

Michael Francis "Mick" Foley Sr. is an American retired professional wrestler, writer, color commentator, actor and voice actor.
RAW GM, popularized alter ego gimmicks, popularized hardcore style
Verne Gagne

Laverne Clarence "Verne" Gagne was an American professional wrestler, football player, wrestling trainer, and wrestling promoter.
CM Punk

Phillip Jack "Phil" Brooks, also known by the ring name CM Punk, is an American comic book writer, actor, upcoming mixed martial artist and retired professional wrestler who is signed with the Ultimate Fighting Championship. ...read more.
'This company woud be better if Vince McMahon was dead.'
- CM Prophet, 2011.
Saved WWE from falling apart in 2011-2013. If he wasn't around, WWE would of died around 6 years ago
Trish Stratus

Patricia Anne "Trish" Stratigeas is a Canadian retired professional wrestler, former fitness model, fitness master, actress and television personality, better known by her former ring name Trish Stratus.
Important for paving the way for women
Ric Flair

Richard Morgan "Ric" Fliehr, better known by his ring name Ric Flair, is a professional wrestling manager and American retired professional wrestler currently signed to the WWE under a legends appearance contract.
To be the man, you gotta beat the man!
John Cena

John Felix Anthony Cena Jr. (/ˈsiːnə/; born April 23, 1977) is an American professional wrestler, rapper, actor, and reality television show host signed to WWE, where he is assigned to the SmackDown brand. ...read more.
If it wasn't for him, the company would've bankrupted the same year he first appeared in WWE.
Face of WWE, sadly
Ron Simmons

The first African American world heavyweight champion.
The Fabulous Moolah

The longest reigning champion ever 28 years to be exact.
Superstar Billy Graham

Looks like a hipster Hogan on steroids and bald fully this stime
Roddy Piper

Roderick George "Roddy" Toombs, better known by his ring name "Rowdy" Roddy Piper, was a Canadian professional wrestler and actor.
The guy that popularized wrestling talk shows and just great antics. Piper's Pit was the only non wrestling thing people turned in for, without him the Rock persona wouldn't exist
Fritz Von Erich

El Santo

PSearch List