Top Ten Most Impressive Ways to Die
bobbythebrony
The Top Ten
1
Botched Electrocution That Causes You To Burn To Death
So harsh, yet, quite epic! - NerdyPweeps
2 Breathing Lethal Gas, Then Dying From Head Trauma After Bashing Your Head Into The Wall
3
Having Your Head Bitten Off By Ozzy Osbourne
I'd be really proud to die like this laugh out loud
That's what he did to elton john in celebrity deathmatch.
He's probably gonna have a bat next time he's here - UsernameHere
It's the most awesome way to die
4 Beheaded After Shooting Yourself In The Jaw
5 Decapitated By A Too Long Drop
6 Shot Five Times In The Heart
7
Strapped Down For Lethal Injection, Then Getting Stabbed To Death By The Priest
Lethal injection oh boy I guess - bobbythebrony
8 Getting Your Throat Slashed And A Bullet To The Head At The Same Time
9
Die of a Stinky Fart
WHAT THE?... laugh out loud. laugh out loud. laugh out loud
I know who'd find this funny... - PositronWildhawk
Britgirl... Would find this funny. - funnyuser
V 2 Comments
10 Playing "Hide The Soul" With Chucky, Then Choking To Death On A Chicken Wing
The Contenders
11
Sacrifice Self to Save the World
That would make you a true, true hero.
12
Dying The Way Andrea Died In Jason: X
Talk about a splitting headache - bobbythebrony
V 2 Comments
13
Getting Your Head Sliced By an Executioner
According to studies, you will not fell any sensation of pain, as your nervous system fails to transfer the signal to Brain!
So it's the best ways to die! - glambert
V 1 Comment
14 Getting Eaten Alive by Zombies
15
Silver The Hedgehog shouting It's no use at you and throws cars at you until you die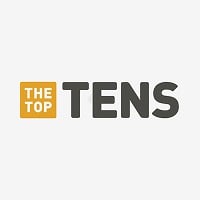 I really like silver's powers.
16 Choking on your own body parts
17 Die of excitement after being kissed by a supermodel
18
Use Your Private Parts As Piranha Bait
Dumb ways to die logic - JayManJayden
19 Kicked by Chuck Norris and Dying Because of Being Ashamed
20 Buying Some Glasses and Realizing They Belonged to Jimmy Saville
BAdd New Item
Recommended Lists