Top Ten Most Inappropriate Kids Shows
Chaotixhero
We all know kids will watch anything on T.V. but here are some shows that are not even... Kid friendly once you think about it.
The Contenders: Page 2
21
Sym-Bionic Titan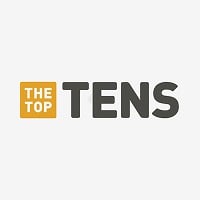 Sym-Bionic Titan is an American animated action science fiction television series created by Genndy Tartakovsky, Bryan Andrews, and Paul Rudish for Cartoon Network.
Yeah! It May Have Been A Little Bit Inappropriate But That Doesn't Mean It's Bad Even Though It Only Had 20 Episodes.
Some making out scenes. - JaysTop10List
So bad that it's forgotten.
What about that one episode where Kimmy was twerking for Octus?
22
Mad
This actually was a pretty good show, but it does have a lot of adult humor, maybe they should bring it back on adult swim
It's kinda gross, so it can be on here. Put please don't trash it because I actually love MAD.
This show is so stupid I hate it I'm glad it got cancelled
Ok, this is basically the "kids version" of robot chicken. Making fun of other t.v. shows or celebrities, it was fun to watch while it aired. But it's just robot chicken in a kids mask!
V 2 Comments
23
Caillou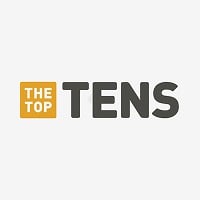 Caillou is a Canadian educational children's television series that was first shown on Télétoon and Teletoon, with its first episode airing on the former channel on September 15, 1997; the show later moved to Treehouse TV, with its final episode being shown on that channel on October 3, 2010. The ...read more.
I agree that Caillou is a whiny brat but he does not have cancer and even if he did that would not make Caillou Inappropriate. Caillou is bald because even though in the show he is supposed to be four in the books he was a baby and did not have hair yet so that kids would still recognize him they left him bald.
This show is stupid and inappropriate because it involves a boy with cancer. This show is bad for preschoolers and toddlers. I'm happy that caillou was cancelled in 2010.
Hmm... How is a boy with cancer inappropriate? I've never watched Caillou, but unless there are other things that are bad, that's a really bad reason! - sofiav
Oh My God, Please Don't Mention This Whiny Sack of Crap! Overtime I See his face or hear his voice I just want to strangle him!
Is this what happened to Charlie Brown's irritating baby brother, or was it Linus or Lucy's?
V 6 Comments
24
Back at the Barnyard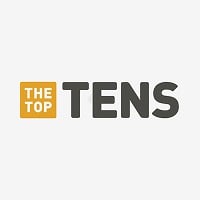 Back at the Barnyard is a Nickelodeon computer-animated television series that is a spin-off from the 2006 film, Barnyard.
It has too many pop culture references.
Too many pop culture references? Expect copyright issues in the near future.
25 Dinosaurs
26
The Marvelous Misadventures of Flapjack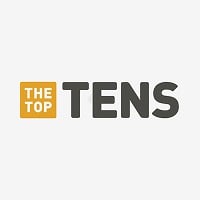 The Marvelous Misadventures of Flapjack is an American animated television series created by Thurop Van Orman for Cartoon Network that premiered in North America on June 5, 2008. It stars creator Thurop Van Orman as the voice of Flapjack, a naive young boy who was raised by a whale named Bubbie and ...read more.
It's way too scary for kids. Seriously.
It looks gross, but, I like it
27
Fish Hooks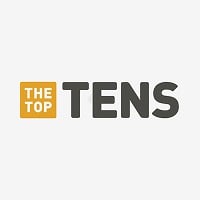 Fish Hooks is an American animated television series created by Noah Z. Jones which originally aired on Disney Channel from September 3, 2010 to April 4, 2014. Twenty-one episodes were ordered for the first season.
28
Paw Patrol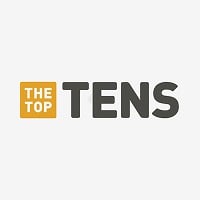 PAW Patrol is an Canadian animated television series created by Keith Chapman. It is produced by Spin Master Entertainment with animation provided by Guru Studio. In Canada, the series is primarily broadcast on TVOKids, which first ran previews of the show in August 2013. The series first aired on Nickelodeon ...read more.
Very inappropriate. Plane crashes, nose touching, jokes about utters, pups crashing into each other's rear ends, characters in underwear, Chase with Skye's bathing cap, bad messages, violence, swear substitutes, smoking refrences, etc.
How can kids even watch this? It's so full of bad examples
The parents guide on IMDB doesn't do a justice
NOT INNAPROPRIATE! what the heck?! there is an episode remake that I created although I am 10 and a half but THAT REMAKE MIXES WITH TTTE! and it also features the FORMULA 1 DRIVERS! I am sick and tired of you thinking the ttte crossover is that sweary youtube channel and F1 is inappropriate! oh for goodness sake!
29
Tom and Jerry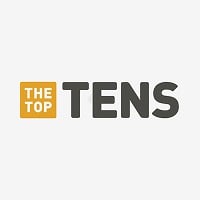 Tom and Jerry is an American animated series of short films created in 1940, by William Hanna and Joseph Barbera.
The new ones are bad, but the old ones were amazing and funny.
How dare you put this on the list
Okay to be fair the classic episodes did have a questionable amount of violence. But the classic show is still awesome. - Anonymousxcxc
It has guns... Mostly - Chaotixhero
The commiting murdur to each other how is that not inappropriate
V 3 Comments
30
Oggy and the Cockroaches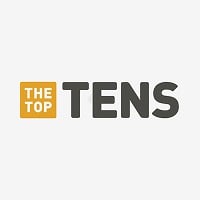 Oggy and the Cockroaches is a French animated comedy series produced by Xilam and Gaumont Film Company.
This one has to be higher. It's really inappropriate and is such a bad example for kids. I remember watching a episode where the cockroaches where using a magnifying glass to look at their own puberty. That's really disgusting! And then there's a banned episode where it showed a female duck's chest exposed in a background picture. This show is horrible and will teach kids to do inappropriate and disgusting things. Also, total drama island should be 1, because I remember seeing a video on YouTube of a girl's bra coming off showing her breast. They didn't even censor it!
31
Hubert and Takako
Creep
32
Teletubbies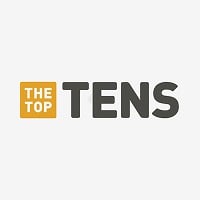 Teletubbies is a British pre-school children's television series created by Ragdoll Productions' Anne Wood CBE and Andrew Davenport, who wrote each of the show's 365 episodes .
How is this not higher,it should be above TDI for all we know
Eww, they r gross
33
The High Fructose Adventures of the Annoying Orange
No kid of any age should EVER watch this.
I don't know. the theme song is funny unicorns
34 Highlander: The Animated Series
35
See Dad Run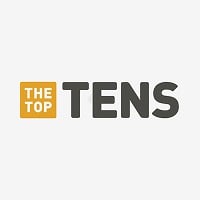 See Dad Run is an American sitcom television series that premiered on Nick at Nite on October 6, 2012. It stars Scott Baio, who also serves as an executive producer.On March 17, 2014, Nick at Nite confirmed that season three would be the last season.
36
Ed, Edd n Eddy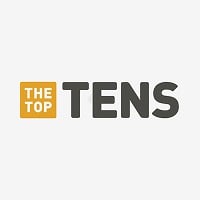 Ed, Edd n Eddy is a Canadian-American animated comedy television series created by Danny Antonucci for Cartoon Network, and the sixth of the network's Cartoon Cartoons. The series revolves around three preteen boys: Ed, Edd "Double D," and Eddy—collectively known as "the Eds"—who live in a suburban ...read more.
How was this show inappropriate?
Remember the one episode where Eddy makes a joke about something in a episode when it is winter on the school grounds?
Teaches kids how to trust pass without asking - Discord1
This shows amazing.I can't argue
V 2 Comments
37
Teen Titans Go!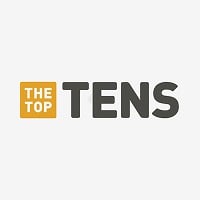 'Teen Titans Go!' is an American animated television series produced by Cartoon Network. The show follows a superhero group called the Teen Titans, and shows what happens when they go home and have silly adventures. This show is Cartoon Network's revival of the popular 2003-2006 American animated television ...read more.
I hate this show. I loved the original teen titans, and every time I talk about it I have to explain that I mean the 00's show
They teach kids that it is ok to be rude and disrespect your pals or mates. Real people would let you have it. I don't get how Robin is still their leader after showing over 9000 amount of disrespect to his pals...
This ruined a good anime show
This show has a lot of dirty jokes. - Popsicles
V 6 Comments
38
AwesomenessTV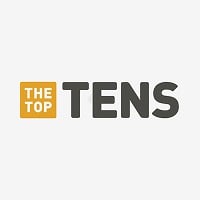 One of those bad shows that Nick decided to import from YouTube just for the money, there are lines on it that kids don't find appropriate.
39
Futurama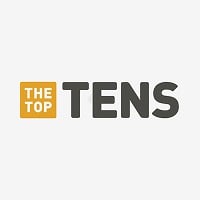 Futurama is an American animated science fiction sitcom created by Matt Groening for the Fox Broadcasting Company.
Is made for adults why should you let a child watch it
Whoever Put This on The List Can Bite Bender's Shiny Metal Ass!
This show isn't for children, it's meant for adults.
Kids do watch adult cartoons, because they are cartoons.
V 4 Comments
40 Little Monsters
PSearch List
Recommended Lists
Related Lists

Top 10 Best Kids Shows

Best PBS Kids Shows
Top 10 21st Century Kids Shows

Kids Shows That Should Be Cancelled
List Stats
500 votes
156 listings
3 years, 51 days old

Top Remixes (8)

1. Dora the Explorer
2. Uncle Grandpa
3. Barney & Friends
IcetailofWishClan

1. The Ren & Stimpy Show
2. Sanjay and Craig
3. 6teen
nintendofan126

1. Dora the Explorer
2. Caillou
3. Peppa Pig
Watchmojo
View All 8
Posts
Error Reporting
See a factual error in these listings? Report it
here
.