Top Ten Indian Bowlers In Cricket
The Top Ten
1
Zaheer Khan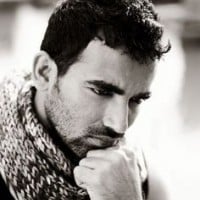 Zaheer Khan is an Indian former cricketer who played all forms of the game for the Indian national team from 2000 till 2014.
ZAHEER KHAN IS THE BEST BOWLER OF India
Because he have ability to swing the bowl in both ways.
He is one of the best bowler in the world
Best bowler of india
Zaheer Khan is very good bowler in cricket history. Very talented and very stylish action are his bowling. Decision make is very good.
2
Bhuvaneshwar Kumar
He is young, technique in bowling, smart, good future for India
Bhuvaneshwar kumar is the best
This is a good player of india because he also do impossible win match
No words 2 explain! Just awessome!
3
Anil Kumble
He is the bowler entire Indian cricket era... He can bowl effectively in any conditions, any pitch or any country. He is an Exceptional...
ANIL KUMBLE IS THE KING OF SPIN. HE IS THE BEST SPIN BOWLER IN India. HE HAS TAKEN 10/75 IN A TEST MATCH AGAINST Pakistan. HE HAS TAKEN 5/5 IN IPL WHEN HE WAS IN THE TEAM OF RCB.

He should be first. He is third best bowler in the world. But if anyone saw the records he has taken most wickets for India

He is a really good spinner no doubt that he is far better than any other bowler in India he has a good economy rate and always is there for the team he can also bat. He knows which ball to bowl when and has a variety of balls
ANIL KUMBLE IS THE KING OF SPIN. HE IS THE BEST SPIN BOWLER IN INDIA. HE HAS
TAKEN 10/75 IN A TEST MATCH AGAINST PAKISTAN. HE HAS TAKEN 5/5 IN IPL WHEN HE WAS IN THE TEAM OF RCB.
He should be first. He is third best bowler in the world. But if anyone saw the records he has taken most wickets for India
4
Kapil Dev
He is person who is a best all rounder of INDIA team
He was an brilliant all-rounder and is the best
Kapil kapil kapil not name but thunder proud of India and not only best Indian bowler but best all rounder and batsman and good fielder he won world cup also
Fantastic bowler especially in his day. Not a bad batter either.
5
Ravindra Jadeja
He is one of the most efficient bowlers in the world!
Ravindra jadeja is very very super spin bowler in world
He is very accurate bowler
He is a excellent all rounder I am a big fan of you
6
Harbhajan Singh

One of d finest bowlers!
He is the best bowler in India. Give him a chance please
Old but is really fit and his balls are tough to tackle
Please bring in team India
7
Ravichandran Ashwin

He is an carrom bowler who puts the trickly to the stumps
The spin and bounce he generates is incredible. He can also bowl with the new ball. He also has the carrom ball wchich outsmarts the batsman. Overall he is one of the best bowlers India has ever produced!
Very good spins by Ashwin.
I say he is number.2
Best spinner in the world currently. Breaking records like a joke!
8
Mohammed Shami
New India ikon best bowler India
I love Mohammed Shami and Shami has become the ideal of all Indian bolwres
Shami is the best bowler
He Is The Best Bowler In Indian Team
9
Jasprit Bumrah
Best bowler in death overs
He is very very stylish player
He is the number one bowler in the world
Very unique way of bowling, that is what makes him the best bowler of India.
Best death bowler in the world
He keep trying his tricks to get a wicket and he is the best medium fast bowler of India
10
Umesh Yadav
He is the best fast bowler. He is RCB'S only star fast bowler and RCB 20% since he joined wins are because of him
He has greAt future if he bowls with a pace of 145kmphr and talk to coaches about line and length.
He is a good Bowler and has ability to bowl over 140kph.
He is good swing bowler
The Contenders
11
Sreesanth
Sreesanth is the fantastic bowler of all time and also fastest bowler
He is the best bowler in Indian cricket. Please come back
Please come back in Indian cricket team
He is simply awesome with his pace and swing
12
Irfan Pathan
His a good bowler and used to be one of the best and should be in the team
Please. come back in India team once again
A flawed genius, master of swing and champion all rounder, penultimate after Kapil Dev. What a shame that Dhoni robbed India of such a powerhouse multi utility talented workhorse.
He should return. He has never announced his retirement. He is very hard-working, very kind, humble, respectful and respected.
13
Javagal Sreenath
No doubt, in today's generation, there are plenty of bowlers who are doing good, Even better than Sreenath, But during 90's, it was sreenath who lead the seam attack for India..No doubt, he was one of the finest bowler, that India has produced!
He was a wicket taking bowler. Most of the times he gave a breakthrough in the early overs.
When we look over time, we tend to get biased by the recent past. But if we refresh our memory and look at the context in which he performed there is no doubt he is one of Indias best bowlers ever
Best fast bowler after Wasim Akram and Glenn McGrath
14
Ishant Sharma
He is only the fast bowler and match turner man
Totally he is an worst bowler
India no1 bowler
He the best fast baller
15
Mohit Sharma
He is my best baller in fast bolling
He his one of best bowler in world
He is a good death bowler
Next time he will come in top 5 bowlers I like mohit
16
Mahendra Singh Dhoni

Mahendra Singh Dhoni, commonly known as MS Dhoni, is an Indian international cricketer who captained the Indian national cricket team.
He does not ball dummy I bet you will put on Virat Rohit and Rishab
You are my best player and an excellent captain and keeper.
Good but not excellent
Best ever batsmen captain and keeper of the world cricket and india team..
17
Ajit Agarkar
The best fast bowler India had ever. And of course very unfortunate to have people like Dravid, Kumble, Ganguly, Shrinath and V. Prasad on field to spoil his economy rate when he used to bowl...
Talented yet underrated player!
Best against AUS
Underrated player!
18
Yuvraj Singh

Amazing bowler in the India cricket
He is the best spin bowler
He is an all rounder
Nice than a bowler
19
Yuzvendra Chahal
Chahal he is a very good bowler.
Amazing bowler
My favourite
He is the best bowler I have seen so far keep it up...
20
Hardik Pandya
He is the best bowler
He is the best player and he is now form in batting and bowling..
I'm one only impressed him profile in cricket
Oh he is the best bowler because of his hatrick we won by 1 run against Bangladesh
21
Amit Mishra
He is a good spinner and if he get enough chance so he will do well
He is a very good leg spinner
One of the great leg spinner that India have
He is good bowler then aswin and jadeja
22
Virat Kohli

He is good all rounder
He is a best batsman because he makes most centurys for India
Best batsman
Great player,with humongous talent.
23
Venkatesh Prasad
Its Remind me pakistan Vs Indai Match, how knocked out pakisatani batsmen with his own attitude.
He is one of the best bowler
Remember world cup semifinal 1996 with pak
Prasad amazing bowling..
He is best for for is fight aganist Pakistan batsmen
24
Munaf Patel
One of the best bowler in the India
Best bowling
He is the one of the best bowler who have very good line of length.who can keep batsman in the difficulty.
25
Ashish Nehra
Ashish Is one of the best bowler in the world
I love you nehra
Always Ashish Nehra Rocks
He is best bowler for India. though he has not a big statical record but his ability to ball in power play and death over too which make's him Capitan favorite he is always praised for their never give up mind and hardworking
PSearch List