Top Ten Indian Fast Bowlers In Cricket
The Top Ten
Zaheer Khan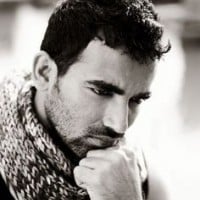 Zaheer Khan is an Indian former cricketer who played all forms of the game for the Indian national team from 2000 till 2014.
No doubt... He is a great Indian bowler
The best opening bowler fabulous.
Zaheer is the Best Bowler of Indian Cricket History
He is the only trusted bowler for taking wickets
Bhuvaneshwar Kumar
Bhuvneshwar Kumar is a bowler who seldom has a bad day on the field. He has the perfection of the correct line and length both together and only bowls where he plans to. He seldom misses his planned line and length. In his young days, he used to practice bowling perfectly by practicing spot-and-coin bowling. He can also swing the new bowl and also is too effective at the death overs.
His name is not bhuvaneshwar Kumar, His name is Bhuvneshwar Kumar
He swings the ball in both the ways and he will be the best bowler of India
I like you very much
Kapil Dev
Number 1 swinger. He is amazing
First Indian to take 436 wickets. Also has a good swing.
BEST Indian seamer in the world!
First bowler to take wickets 436
Javagal Srinath
Good line and length bowler. Successful opening bowler
He's best indian bowler and first 300+ wicket taker
When no one bowled fast... He was the one!
Javagal srinath is best bowler in Indian team commet hari prasad
Mohammad Shami
Thank you shami to help India to have their 50th win which they had against Afghanistan.

The last over was very much pressure able but he over come to it.
Also credits to dhoni for his advice.

I really love his Yorkers.
He is the one of the greats of all time, No doubt. My words cannot express his bowling. Best among all the pacers in the Indian cricket side in recent times.!
He is very fast in Indian history
Mohammad shami is the bast bowlers in this world cup 2015
Irfan Pathan
Fantastic all rounder one of the best
Good bowler for india
Handsome and awesome blower of India still in commentry
Good bowler
Praveen Kumar
I like his swing
Thisis the man in gold
Jasprit Bumrah
Bumrah is fastest master in Yorker and have ability to take the bowl out through swing in both right and left and have the ability to bowl in through left and right
Bumrah is best my favourite bowler
The best in today's era. What a bowler just amazing
Best fast bowler india ever produced
S. Sreesanth
Love this naughty bowler. Killer of legends kalis, lara, gilchrist , abd, haydon etc
Before his injury he is very good bowler,
He swings better than others
He is wonderful bowler
Umesh Yadav
He is the very fastest bowler in India it's top bowling is152.5
It's very nice bowler in Indian cricket history
It is the very fastest bowler in India
Umesh yadav is the world fast bowler
The Contenders
Ajit Agarkar
Speed king among indian fast bowlers, deft in taking wicket and game changer player, we always cherished his performance in indian team.
Has 288 ODI wickets. even more than zaheer khan in less matches. Greatest
One of the best fast bowler of all time in the world cricket.
Really genius in taking wickets.
What a wicket taking bowler
Ashish Nehra
Best bowler ever in cricket history
Hardik Pandya
Best all rounder
The best player after virat kohli
Navdeep Saini
Best for ever...Speed machine
Ball gets hot when ge bowls 💪
Ishant Sharma
The consistent performer in tests
Varun Aaron
Varun one of the fastest bowler in the world
India's fastest bowlers who can bowl 154 kmph!
Venkatesh Prasad
Amazing bowler
Very underrated and simple
Would hve been on the top but for his luck
Super simple cricketer
Most talented fast bowler. If he was 10% faster he would have become greatest fast bowler in the world. He would have picked 5 wickets every game.
Prashant
Ashoke Dinda
Anil Kumble
Good
It's no. 2 baller for indian cricket team.. whenever indian team need wicket he gave up
Mohit Sharma
Good bowling action
Abey Kuruvilla
Sudhir Nain
Deepak Chahar
Shardul Thakur
PSearch List