Top Ten Indian Rappers of 2014
1
Yo Yo Honey Singh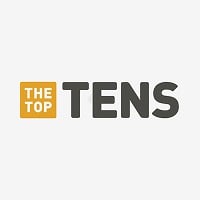 Hirdesh Singh, known by this professional name, Yo Yo Honey Singh or Honey Singh, is an Indian music producer, Indi-pop singer and film actor.
Yo yo honey sing all time best no stage him down my birthday and honey Singh is on 15 march I want to be honey Singh
I am a big fan of yo yo honey singh. I like blue eyes very much.
Any body can rap like my yo yo honey singh
You are awesome rapper
2
Bohemia
The best Indian rapper... I can die for #B
He is legend real rapper nobody can replace him ever..
The great rapper ever I seen
He is at number 1
3
Raftaar
He is the fastest singer of India and he has proved it in swag mera desi.
Go for it. hit yo yo so hard that he can never ever dare to challenge you
Faster rapper ever honey sing copy his rap
Faster Rapper is India and Indian Best rapper RafTaar.
4
Badshah
You are too good
Badshah is areal rapper I like your rap is so boyz badshah
Badshah the rapper, lyricist and a well QUALIFIED music director...No one can compete him in India after Bohemia...the god father
You are my favourite singer I am Anurag and I love your she move it like
5
Brodha V
Your rapping skills are great...
Keep going because your doing good
Always proud to Indian music
He is the best...the king of kings in Indian rap industry
6
Adhi (HipHop Tamizha)
Best Rapper in India! Deserve to be No. 1
The west got 2pac and the east got biggie and when it comes to India they say its adhi.. 'Make a move lil fellas adhis gonna win this game'
Hip-hop Tamizha Adhi is the ever in our India :-*
7
Pardhaan
Pardhaan is best rapper
He is the world's best singer.i love his song
8
Rap Immanuel
Thank God! At least someone Knows him.. He is a gospel Tamil rapper.. - paasadani
Love you Rap Immanuel
My favorite gospel rapper
Gospel rap star for god
9
Addy Nagar
Addy nagar is the best Indian rapper. He is the fastest rapper
Addy Nagar you are amazing
Keep going addy nagar you are the best fastest rapper of India.
Addy nagar is the best rapper of india
10
A-Bazz
A bazz is best
Abazz a really heart touching song..
You r the best... Love you
Dull you are v dull
The Contenders
11
Hard Kaur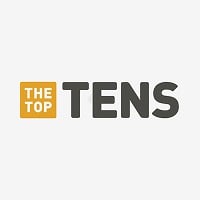 Taran Kaur Dhillon, known by her stage name Hard Kaur, is a British Indian rapper and hip hop singer; as well as playback singer and actress in Bollywood.
She girl is very brave and beautiful and punjabi rapper. But I like one song sadda dil v tu
She is vry good
12
SKC Badshah
I'm voting skc because I like his gangster song it suits with my life too
He is the real hip hop Indian rapper - jkhan
13
Roach Killa
Roach killa my best rapper
Mind blowing flow of voice
Chutiya hai ek no. ka
14
Gnie Fanai
Best rapper ever
He's the real rapper from NorthEAST MIZORAM, he's good all the time. Lyrically he's the best. He got presence of mind. He's the RAP GOD in Northeast. He's the dopest.
He'll be the king oneday
His flow,lyrics,wordplay are way above most of the international rappers...so,he deserve a better spot
15
Naezy The BaA
Realist rapper alive in the country
His documentary Bombay 70 won Oscar
His Bollywood track Birju went for the Grammy
Listen to his song mere gully mein and aafat
16
Shivam Shivakumar Shiragavi
He is the best in the world
Epic his feat of jutni is epic
17 Nasty Mhatre
18
Syed Ibrahim
Just Go and Check out Liquid Legend and You will know who he is... apart from rapping he is a decent vocalist and keyboardist... and yes and awesome lyricist
Just Check out Liquid Legend Band and you will know who he us
19
Dark Kumar
His rap flow and speed like raftaar. He have good sense of rap
He 've. Good knowledg of rapp
20
Jamil Suleman
Next Macklemore, but better
With our help we can watch him rise to the top... !
Bout to get famous this year!
Check his cuts soundcloud.com/jamilsuleman
21
Akash King Rapper
The Very Best Punjabi Rap Star...
His Famous On Facebook, YouTube & Google
He is real hiphop rapper
The Real Hippoer Akash Rapper
He is real hiphop rapper
He is real hiphop rapper
He is real hiphop rapper
He is real hiphop rapper
He is real hiphop rapper
22
Raahi The Rapper
He is a lyrical monster and he is even better than most ! Check him out and you will come to know
He is very good lyrically and his songs make sense.
23
MC Bijju
Nobody in this world can rap like him..
The fastest rapper in India... U better check out... Kannada rapper
24
Chandan Shetty
Check out his recent no. Halagode.. Great rapping and music..
U gonna get crazy once u watch him... Watch out
25
Rd Dedha Rapstar
4 Best Gujjar Rap Star
His Famous On Facebook, YouTube & Google
26
Badmash
My best rapper I think badmash is first..
The Very Very Best RapStar
His Famous On Facebook, YouTube & Google And Other WebSites
He is my favorite... Yeah sabse badiya hai iska jaisa koi ni
27
Rishabh Rishi Kumar
I am voting you because my name is also rishabh
The RapStar Not Famous
28 Ncube Aka Neykhil Naik
29
Krsna
A much better contender than Honey Singh.
30 Mr. Davesto
31
FireShield
I know he is not best, but I know him personally, he is managing his study and rap simultaneously and all by himself. I am sure in just another 2-3 years he will be familiar to everyone.
Upcoming Rap Star from India
32
Raxstar
Nice flow in voice...so speed even Yo Yo can't catch him
Raxstar is deserve to be in top rappers list of world...
33
Gaurav Lodhee
I love his rapping
34 Raqib Rock
35
A.P
One of the most talented and rising rap star from India, I just saw the lyrics and listen only rough cut of his song dilli but truely he is fantastic and his slangs :), basically he is from allahabad but now working from delhi and Mumbai.
He is basically from allahabd but now working from delhi and Mumbai, I just saw his very 1st rap for his debut sond dilli but I can say that A.P. is one of the most talented and 1 of the most rising rap star of India.
36
Rahul Bhatti
3 Best Hindi Rap Star
His Famous On Facebook, YouTube & Google
37
YC Gujjar
His Famous On Facebook, YouTube & Google
YC Gujjar your songs are best
38
Shashank Hindi
6 Hindi Rapper
His Famous On Facebook only
39
Atul RapStar
On Facebook & YouTube Famous
Least rapper non famous and bich rapper you r.you r least that is why I am comment
40
Dmen
Is a best rap when required
41
Royal Pathan
Comming soon bro ha ha ha
42
Ankkit Akka
Become a no1 rapper of
He have such a great sence of music and rapping :)
He deserved the number 1 >3
43
mAd-D
Upcoming star with new style and awesome lyrics
Search me on YouTube by MAD D - MADD
44
Young Sam
Young Sam HYD best rapper from hyderabad
45
Yo Yo Ashish Singh
He is the best
46
Prince Anup
You are amazing your "ego girl" song is really nice
47 Star Gs
48
Yo Yo Toheed King
On Facebook

Facebook : syed Toheed

Pakistan lahore
49 Aniket
50
Jap De Rap
He is the best desi Hindi rapper
PSearch List